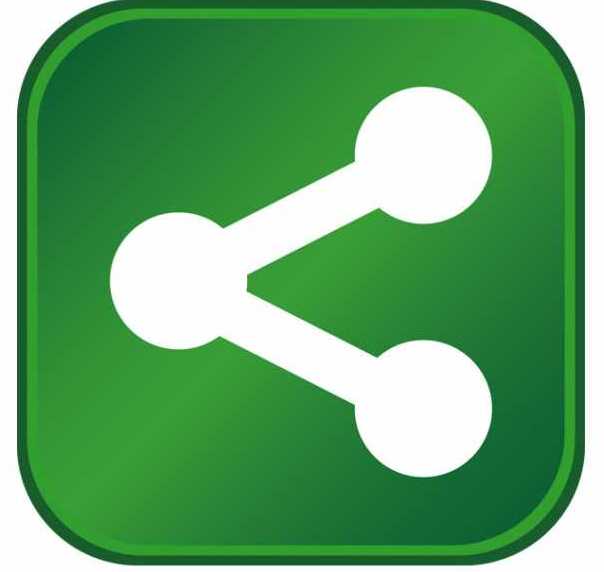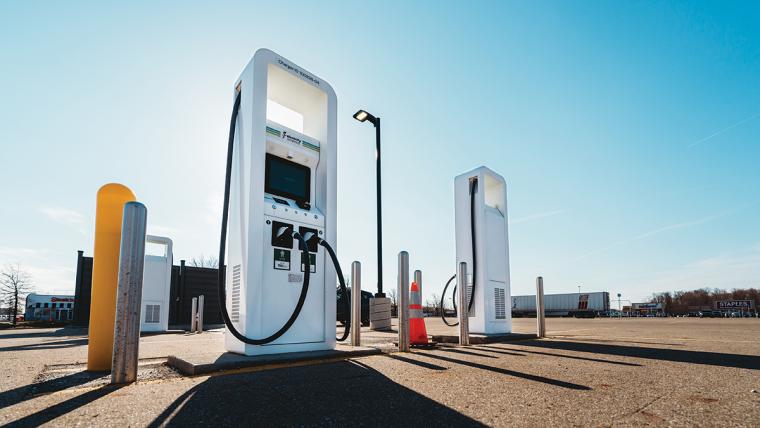 For more than 100 years, Michigan has sat in the driver's seat of the automotive industry's growth, progress and innovation. As the birthplace of the assembly line, Michigan put the world on wheels; now, the state is continuing its role as a global leader, steering the automotive industry into a future that promotes sustainability and electrification through educational programs, partnerships and the world's best concentration of skilled workforce.
The state continues to build on its automotive legacy to drive next-generation transportation. From policy, testing centers and deployments and pilot projects to talent advantages, Michigan has created a rich environment for automakers, auto suppliers, entrepreneurs and innovators who are leading the way in the mobility evolution.
Big Three, Big Impact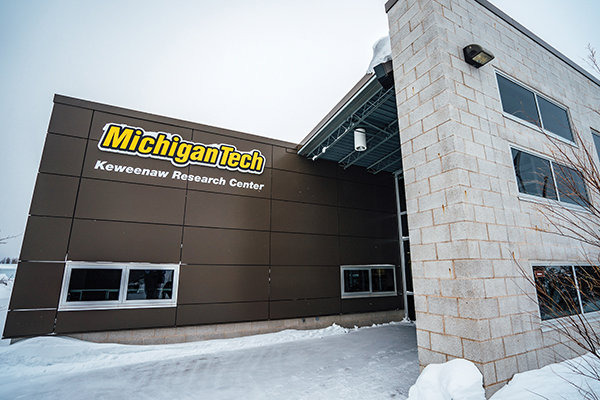 One of the keys to Michigan's continued growth in the EV space is the investment of automotive companies, especially the Big Three automakers. In January 2022, General Motors  
announced plans for an historic investment solidifying Michigan's role in the future of electrification in the automotive industry. The $7 billion investment in the state includes 5,000 new and retained jobs, $4 billion to convert GM's Orion Township assembly plant for production of full-size EV pickups and up to $2.5 billion to build Ultium's third U.S. battery cell plant in Lansing — making a strong bet on Michigan's automotive workforce and future in EV and advanced battery manufacturing.
GM's announcement is the latest in a string of recent EV investments throughout Michigan, with the automaker announcing the Wallace Battery Cell Innovation Center in October 2021, which will accelerate the development and commercialization of longer range, more affordable electric vehicle batteries. GM is also locating its first fully dedicated EV assembly plant, GM Factory Zero, in Hamtramck, Michigan.
Ford Motor Co. is also committed to electrifying the future of mobility in Michigan; following the purchase of Detroit's historic Michigan Central Station building in 2018, Ford is rolling out plans for a new Michigan Central Innovation District, where it will partner with the State of Michigan, City of Detroit and industry leaders to develop, test and launch new urban transportation solutions. Already, the District has attracted interest and support from global tech giants like Google to locate and invest alongside Ford in Detroit. The project builds on Ford's other recent mobility investments in the state, including Ford Ion Park, its new global battery center of excellence in Romulus, as well as its plans to invest $250 million and create 450 more jobs across three of its Michigan facilities over the past year alone. In September 2021, Ford also announced the completion of its Rouge Electric Vehicle Center in Dearborn and pre-production of the all-electric F-150 Lightning truck.
Meanwhile, Stellantis is building JEEP plug-in hybrid models at its $1.6 billion Mack Avenue assembly complex, representing the first new auto assembly plant built in Detroit since 1991. It's part of an investment that is creating 6,433 jobs in Michigan, including for more than 4,100 Detroit residents.
New Tools Deliver Transformational Opportunities
GM's $7 billion investment, the largest in the company's history, is the first transformational project secured since the state's bipartisan SOAR legislation was signed into law in December 2021 by Governor Gretchen Whitmer. The programs put Michigan in a position of even greater strength and certainty as it attracts transformational projects that will create economic opportunity for its workforce and families for generations. Equipped with these competitive and market-responsive tools, existing Michigan-based companies and those considering expansion in the state need not look to invest anywhere else in the country to make their mark on the world of mobility and beyond.
With the Strategic Site Readiness Program providing grants, loans and other economic assistance for the purpose of creating investment-ready sites to attract and promote investment in the state and the Critical Industry Program allowing Michigan to make game-changing investments with market-responsive pitches to incumbent and new businesses, Michigan is poised to be a leader in the EV industry and beyond as the world moves toward a more sustainable future.
Riding in Tandem
Michigan institutions and companies have historically shown extraordinary insight in navigating and supporting the development of personal transportation. That foresight is evident in the mobility initiatives emerging from the state's public and private sectors. Manufacturers have forged partnerships with government and academic organizations throughout the state through enterprises like the American Center for Mobility (ACM) — regarded as a leader in R&D for mobility and for helping companies to achieve comprehensive and accurate eMobility test results.
The Michigan Office of Future Mobility and Electrification continues identifying public-private partnerships to grow this EV charging infrastructure even further, including through the Lake Michigan EV Circuit which will create a new EV road trip route along Lake Michigan. Meanwhile, Michigan's Department of Environment, Great Lakes and Energy's (EGLE) Charge Up Michigan program offers grants to fund EV fast-charging stations across the region. EGLE is also leading an effort to map fast-charging EV station placement statewide. The plans in place will create 75 charging stations with nearly 300 chargers by 2030. Meanwhile, DTE Energy and Consumers Energy are working with other utilities to create an interstate EV charging network.
Automotive companies are also collaborating with in-state universities. Mcity at the University of Michigan in Ann Arbor and Kettering University GM Mobility Research Center in Flint offer similar support, pairing academic safety and efficiency research with testing facilities for autonomous vehicles. In addition, the U.S. Department of Energy has worked with Michigan Technological University in Houghton on EV efforts, awarding the school a $4.5 million grant to support projects to enhance connected and automated vehicle technologies that improve safety by eliminating risk found in human error. Educational programs at Michigan Tech and Detroit's Michigan Mobility Institute strengthen the automobile industry pipeline by building strong candidates in everything from software development to autonomous and EV vehicle repair.
These partnerships also include three of the top 100 U.S. research universities comprising Michigan's University Research Corridor (URC). The URC alliance, made up of the University of Michigan, Michigan State University and Wayne State University, has conducted more than $2.4 billion in R&D, and among the eight research clusters the consortium benchmarks itself, they rank third in the Innovation Power Ranking. The URC leads the nation's top university innovation clusters in preparing the greatest number of graduates for careers in the mobility industry — 14,824 total, more than university clusters in California, Texas and Massachusetts. It also prepares more than 46 percent of Michigan graduates who hold degrees in high demand by the mobility industry.
Driven by Talent
With the highest concentration of engineering talent in the nation, a wealth of university-led advanced battery research and proximity to 26 OEMs, Michigan is an ideal location for emerging battery and EV manufacturing. In fact, the state is home to one-third of U.S. battery production and development. Michigan also ranks fifth in the nation for employment in industries related to EV battery manufacturing, with 2,000 workers employed at various Michigan battery manufacturing and OEM locations.
That innovative spirit and talent pool have Michigan poised to remain a strong prospect for both automotive companies and high-tech mobility startups alike. The state consistently ranks as the number-one site for automotive and mobility R&D, and Michigan's automakers continue to help build an economy that is equitable and environmentally conscious. Michigan's automotive manufacturing employment represents nearly 22 percent of the total U.S. industry workforce.
The Road Ahead
Manufacturing and innovation are in Michigan's DNA. The state put the world on wheels years ago, and now it is leading the charge into the next generation of transportation and manufacturing. Michigan is proud to be the home for mobility, electrification and the future of the automotive frontier as it continues to attract a host of battery and electrification investments from companies around the globe.
Amid the industry's shift from the combustible engine to electric and fuel cell propelled vehicles, Michigan is poised to lead the high-tech automotive transition yet again while growing its competitive edge in emerging high-tech industries like semiconductor fabrication, vertical farming and life sciences. Advances in electric power generation and storage, autonomous vehicles, vehicle sensing and vehicle-to-vehicle and vehicle-to-infrastructure communications are shaping the economics of mobility, with Michigan at the helm.
To support this future, Michigan formally launched the Office of Future Mobility and Electrification in July 2020; the office works across state government, academia and private industry to enhance Michigan's mobility ecosystem, including developing dynamic mobility and electrification policies and supporting the startup and scale up of emerging technologies and businesses.
As a leader in future transportation solutions, Michigan has the ecosystem and talent to advance electrification technologies. These innovations not only have the power to impact the automotive industry, but can contribute to job creation, advanced talent pipeline and community vitality — all of which makes Michigan the best place to be.
From the world's first mass-produced vehicle to e-mobility, Michigan remains at the forefront of automotive advancement, paving the way for the future of EV.
To learn more about Michigan's pure opportunity, visit michiganbusiness.org/mobilitymi/.  T&ID