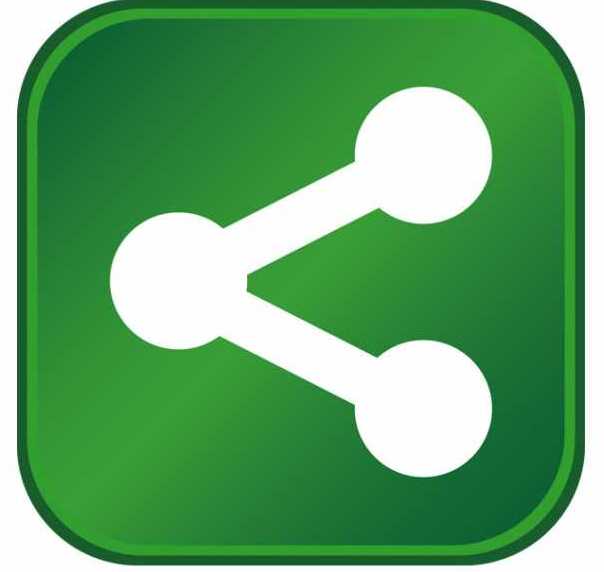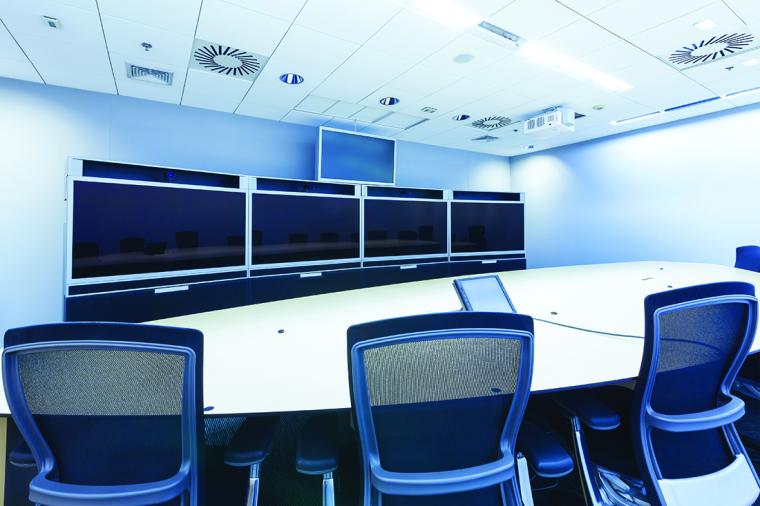 Just three years ago, American offices were full of cubicles and coffee grounds, and the concept of "remote work" was a rarity. But the coronavirus pandemic has now transformed workplaces in ways Americans scarcely would have imagined.
Practical health and safety reasons have driven some changes, like the increased use of practices to filter air, sanitize surfaces and measure the number of people in spaces. But other changes have resulted from a fundamental reconsideration of what the workplace means.
Competitive labor markets have pushed employers to see their people as an amenity – a key resource for success – while the pandemic has led many workers to adopt and continue new hybrid ways of carrying on their roles.
The last three years have provided numerous insights, which workplace strategists, architects and interior designers have used to help lead the transformation of space. Companies stand to benefit from these key lessons about how to create safer, healthier offices that promote a strong workplace culture to attract and retain talent.
When it comes to workplace design, we have shown companies how to promote intentionality, engagement and personalization; make space an asset and not an afterthought; manage flexibly to promote culture; embrace hybrid and high-tech workplaces; and to reinvent the office without razing it.
It's a powerful, quantifiable phenomena when an employee walks into a space and thinks, "This was made for me, with my wellbeing in mind."
O.C. Tanner, a maker of software for helping employees feel more connected to their companies, has conducted robust research on the subject. Personalized employee experiences make workers 19 times more likely to feel fulfilled, Tanner has found. And the firm's research shows fulfillment among employees leads to better retention (+43 percent), higher satisfaction (+40 percent), less burnout (-38 percent), and higher quality work (+20 percent). Fulfilled workers are likely to stay an average of three years longer than unfulfilled employees.
But companies must make concerted, strategic efforts to communicate well with employees and to show that management cares, especially when workers want flexibility of hours and location. Attracting and retaining talent means accommodating those needs and asking employees what they want to personalize spaces to suit them.
Promoting Intentionality, Engagement and Personalization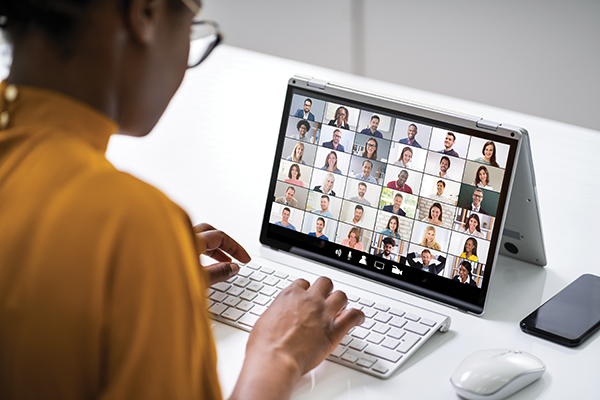 Creating an effective workplace today takes intentionality in polling, planning, goal setting and workplace design. Strong companies identify specific behaviors to meet their objectives, determine readiness to reach them and take steps to enact.
Intentionality in space can take many forms, including allotting areas for employees to connect, share knowledge and ideate. Personalizing a space for employees means creating a workplace experience activated by employee motivations, while tailoring that space to support the unique working needs of an organization.
Such efforts transcend merely adding amenities like a balcony or a garden. They require true engagement, from polling to interviewing employees to giving a voice to workers across generations and departments.
Tech and data-driven approaches help firms enhance corporate culture through space. Companies can also leverage analytics and data for dynamic insights about activity-based configurations and use strategies to resize or repurpose spaces, whether for labs or offices.
If, for example, employees want more career opportunities, it benefits companies to ensure they have high-quality learning and development spaces that offer training, possibly including outside partners.
Using employee feedback, architects, designers and workplace strategists can help. Floors can be choreographed and zoned to create the experience employees and employers want. Departments can be configured to subliminally make people want to gather, thereby enhancing communication.
From food to fitness and relaxation options, firms have ample opportunities to create spaces that blend social and wellbeing intentions. Where and how, for example, are companies putting seats, coffee makers, refrigerators, vending machines and working cafés? Does the human resources team want to run programs that teach about mindfulness to avoid stress? Companies can devote spaces to relaxation, from gardens to physiotherapy rooms.
Employers seeking to promote wellness can offer spaces for primary care doctors to give checkups and administer shots. The most competitive companies realize that they must align an organization's needs with design.
Making Space an Asset not an Afterthought
The same strategic thinking goes for increasing productivity via space choices. A larger space could be reinvented into a smaller reconfigurable "smart lab," a plug-and-play space that's adaptable, or could be converted into an integrated, immersive digital environment. In other words, firms must make space an asset, not an afterthought.
Since the pandemic, the media has made much of "quiet quitting" – employees exerting minimal effort because they've given up on working for a firm. At the same time, the Great Resignation, in which Americans fundamentally reassessed their career choices, peaked just over a year ago, when 4.5 million Americans left their jobs.
Federal data also indicates almost 50 million employees resigned last year alone. Many don't return. The Brookings Institution estimates that the pandemic age is keeping some four million people out of the workforce.
More than eight in 10 employees believe it's important for their company to have a purpose and once they're inspired by their company's purpose, 93 percent say they'd likely recommend their firm to others, according to McKinsey.
The stakes are high. Attrition isn't just bad for culture. It's bad for business. Employee replacement costs can add up to as much as 60 percent of an employee's salary, according to the Society for Human Resource Management.
Making space an asset also entails knowing how space can be exploited to promote a distinct workplace culture – as well as diversity, equity and inclusion – rather than simply housing people and equipment.
Managing Flexibly to Promote Culture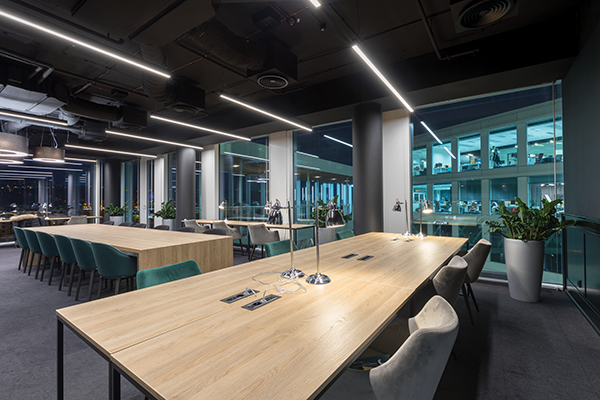 Today, the most successful companies involve their employees in change management, regularly evaluating engagement metrics, while integrating technology into cultural practices.
It's easy to ask an employee about a child or a vacation in person, or to chat over coffee in a break room. But how does a firm keep employees engaged and connected with asynchronous schedules and different locations? The answer is managing flexibly.
Promoting an organization's culture goes well beyond office interiors. Want to unite a workplace? Create spaces that lead to serendipitous moments like employees running into each other at a café or a coffee bar. Seeking to create equity in a space? Among other methods are the strategic use of office assignments and space sizes.
Equity also can be evident across digital and physical platforms. Are spaces designed with the latest tech, including high-quality mics and cameras, and just the right layout, so that remote workers feel like they too are part of in-person meetings at a physical location?
Workplaces also can be laid out with spaces to care for children or to better accommodate those with disabilities. A space can't solve all of a company's challenges, but it can help achieve an organization's goals. No matter what, firms must take a flexible, future-forward approach to the workplace.
Companies also can maintain a strong culture by offering flexibility to employees, making them feel more connected and empowered by integrating technology into cultural practices. In the pandemic age, offices must be hybrid and high-tech.
Fully 95 percent of people surveyed want flexible hours versus 78 percent of workers who want location flexibility, according to a Slack Technologies' pandemic survey of 10,000 knowledge workers. Employees expect fluidity between departments. They want the ability to float between a conference room today and an office tomorrow, with meeting spaces for engagements with clients and colleagues and tech that allows for innovation and flexibility.
Embracing Hybrid and High-tech
Slack's recent research also found that 72 percent of workers were not happy with their level of flexibility, whether time or location, and they planned to seek a new work opportunity in the next year.
Senior leaders want options, too. Among executives surveyed, 71 percent said they work in the office at least three days a week, while 63 percent of non-executive employees go in a similar amount. Meanwhile, 25 percent of executives say they want to work in the office less than three days a week compared with 63 percent of rank-and-file employees, which means one in four senior leaders are seeking greater flexibility.
Three years into the pandemic, office occupancy trends seem to have stabilized, with Mondays typically set aside for meetings, Tuesday through Thursday used for executing work in the office, and Friday reserved for wrapping it up with the flexibility to work from home.
Employee surveys and town halls can be especially helpful to gauge what policies are working and how different spaces dedicated to various activities and work behaviors are being used. One common takeaway: Zoom rooms alone won't cut it.
Firms must constantly question what they're doing and why they're doing it. Does a company have a mix of team spaces for groups coming together onsite and more intimate project rooms to foster productivity?
All sorts of tech spaces can be considered with a long list of vendors available to facilitate virtual collaboration. But supporting a flexible future workplace can only occur through agile leadership – being able to pivot based on employee feedback, experimentation and testing the best patterns to evolve and find new normal.
Reinventing the Office Without Razing It
One group of tech entrepreneurs, for example, used the pandemic as an opportunity to create a life science innovation hub, with a mix of wet lab space, equipment, collision rooms and studios for prototypes. The result was a dynamic, shared experiential ecosystem for biotech and digital health startups to incubate ideas and create a research pipeline.
In other words, strong leaders recognize the utility of innovation, agile thinking and innovative practices like mixing collaboration and community spaces with more intimate project and seclusion areas.
Reevaluating corporate space needs allows management to make smarter real estate decisions. Companies might consider whether one traditional headquarters works best or if something like a hub and a spoke model with smaller satellite offices helps create a more effective, equitable model.
The best workplace strategists, designers and architects help clients create modality and duality of purpose in planning space. They can simulate space configurations and introduce new and innovative practices.
The utility and need for office space is ever evolving and what works for one company won't necessarily work for another firm. The workplace is now ground zero for a dynamic new experience that creates a powerful first impression. Smart space decisions unlock value for companies by creating efficiencies and improving employee experience to reduce attrition and increase productivity.
Senior leaders may ponder how to transform and strengthen culture when employees are not meeting in person. But building a high-performance culture can be accomplished in every sort of space and working environment. Ultimately, businesses should embrace new work methods and locations, as a once-in-a-lifetime chance for reinvention. The companies that accelerate such efforts are the firms that won't be left behind. T&ID