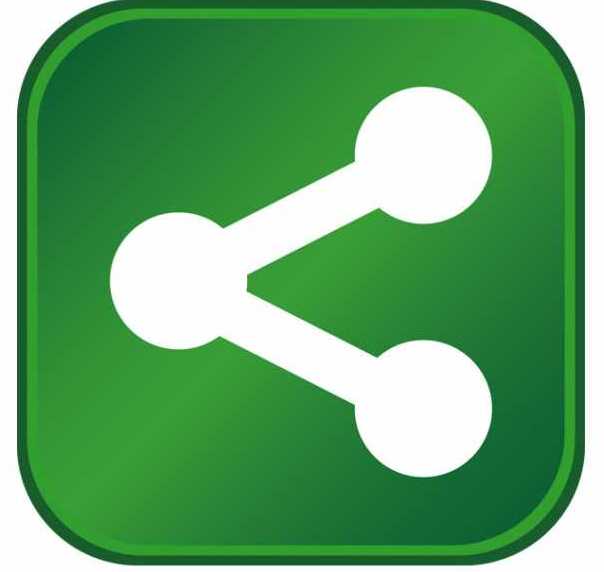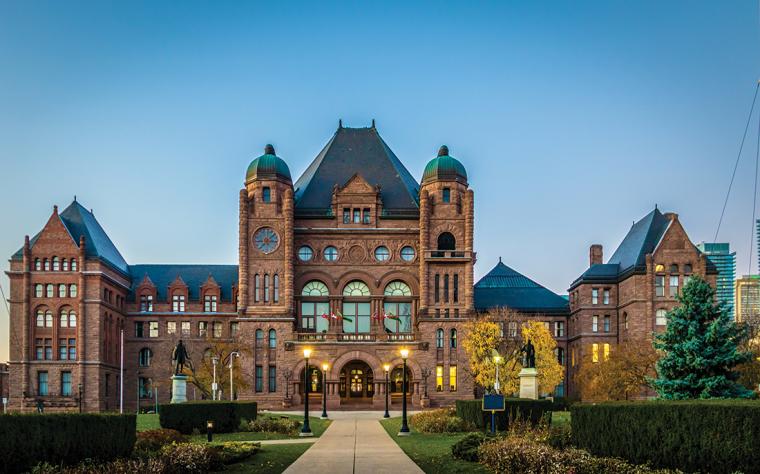 Data from Statistics Canada  have revealed that Ontario is economically on the move. Employment in Ontario increased by 15,600 jobs in February 2023, aligned with a trend of growth for the fifth straight month.
"Amid global uncertainty, our government is working around the clock to build a resilient economy that can weather any storm," said Vic Fedeli, Ontario's Minister of Economic Development, Job Creation and Trade. "Today, we're pleased to see that the number of new jobs created in Ontario has increased for the fifth straight month, with over 600,000 new jobs added to our economy since 2018. While we continue to lead the nation in job creation, we know that we can't take anything for granted. That's why we're making Ontario more competitive, helping to attract multimillion-dollar investments from both domestic and international companies. Over the last two and a half years, Ontario has attracted CAD $17 billion (USD $12.35 billion) in investments from global automakers and suppliers of electric vehicle batteries and battery materials, and CAD $3 billion (USD $2.18 billion) in investments from global life sciences companies."
Some of the large economic wins Ontario has reported recently include:
Major Investment Strengthens Ontario's End-to-End Electric Vehicle Supply Chain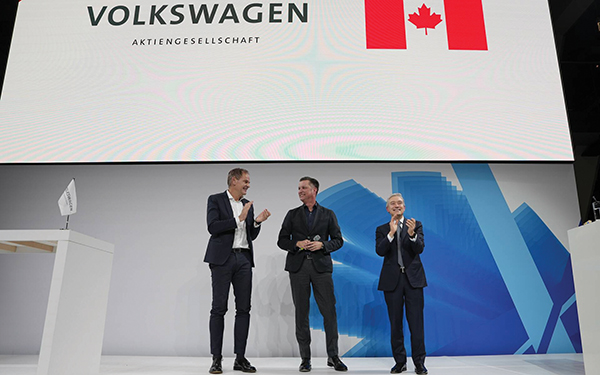 In February, Ontario secured a CAD $471 million (USD $342 million) investment by Magna International, one of the world's largest automotive suppliers, to expand the company's Ontario operations. With support from the government, this transformative investment will strengthen Ontario's end-to-end electric vehicle supply chain while adding more than 1,000 new good-paying jobs for workers across the province. Magna's investment will support the opening of a new CAD $265 million (USD $192 million) EV battery enclosure facility in Brampton later this year. Approximately 560 new jobs will be added in Brampton and to the surrounding region once the facility is at full production. The company will also expand their existing automotive manufacturing facilities across the province. Up to 475 new jobs will be created across Magna's five other facilities in Guelph, Windsor, Belleville, Newmarket and Penetanguishene. These projects are supported by CAD $23.6 million (USD $17.1) in funding from the province through Invest Ontario.
Canada and Ontario welcome historic investment from Volkswagen
In March, Volkswagen, Europe's largest automaker, announced that its subsidiary PowerCo will establish an electric vehicle (EV) battery manufacturing facility in St. Thomas, Ontario. The investment is another significant step forward in building a clean transportation sector to meet global and North American demand for zero-emission vehicles. The historic investment is a testament to Canada's strong and growing battery ecosystem and Ontario's competitive business environment. With a highly skilled workforce, clean energy, an abundance of critical minerals, access to markets and a flourishing automotive and battery sector, the province is an attractive investment destination with everything companies need to grow.
Ontario is Strengthening Competitiveness to Attract Investment
In February, the Ontario government has introduced legislation that, if passed, will strengthen Ontario's competitiveness by consolidating a new investment-ready mega site in St. Thomas. The proposed legislation builds on the province's efforts during the Job Site Challenge, which was designed to attract large-scale advanced manufacturing investments that have the potential to create hundreds of new jobs across the province.
Ontario Welcomes Investment in Mississauga Manufacturing
The Ontario government is welcoming a CAD $33.4 million (USD $24.2 million) investment by Mother Parkers Tea & Coffee, a leading coffee and tea manufacturer in Mississauga. This investment will boost local manufacturing and create new, good-paying jobs in the community. Mother Parkers is a fourth-generation family-owned manufacturer and supplier and a true Ontario success story. Over the last century, Mother Parkers has grown from a small wholesale grocery distributor in Toronto into a global tea and coffee company, manufacturing private label products for some of the world's largest retailers and restaurant chains, as well as its own brands. The company's investment will add a new cold coffee and tea extracts manufacturing facility next to its existing facilities. This will enable the company to expand its product offerings with a completely new product line. As part of this investment, the Ontario government is providing Mother Parkers with CAD $5 million (USD $3.6 million) through the Advanced Manufacturing and Innovation Competitiveness stream of the province's Regional Development Program.
First All-Canadian, Zero-Emission Concept Vehicle Designed in Ontario Unveiled at Consumer Electronics Show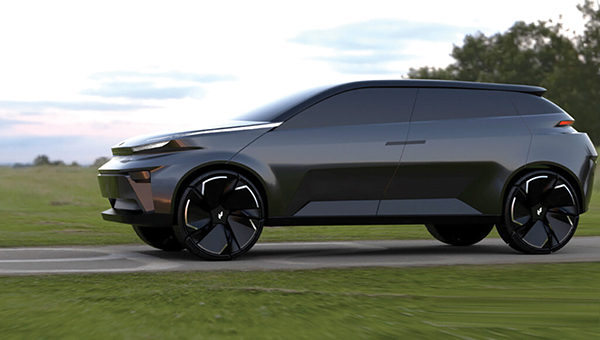 In January, Project Arrow, the first all-Canadian, zero-emission connected vehicle, designed and built in Ontario, was unveiled at the Las Vegas Consumer Electronics Show, one of the largest and most influential technology events in the world. Project Arrow makes use of Ontario's complete end-to-end automotive supply chain and demonstrates the province's world-class automotive capabilities and innovation on a global stage. With funding and support from the Ontario government through the Ontario Vehicle Innovation Network, the Automotive Parts Manufacturers' Association led the development of Project Arrow at the Automotive Centre of Excellence in Oshawa. Over the course of the project, 58 Canadian industry partners came together to design and build a revolutionary prototype vehicle.
Ontario Launches Life Sciences Innovation Fund
Late last year, the Ontario government launched a CAD $15 million (USD $10.8 million) Life Sciences Innovation Fund to help life sciences entrepreneurs and innovators bring their ideas and prototypes from the lab to the marketplace. This new, early-stage fund is an important tool in the province's Life Sciences Strategy, Taking Life Sciences to the Next Level, that will increase Ontario's competitiveness and help companies advance made-in-Ontario solutions. Delivered by the Ontario Centre of Innovation, the Life Sciences Innovation Fund will build on the province's thriving research ecosystem. Eligible companies will receive up to CAD $500,000 (USD $362,990) to scale their made-in-Ontario health solutions both at home and in global markets. This will further grow the sector and strengthen its competitiveness in key areas such as cancer treatment, regenerative medicine, neuroscience and medical technologies.
Ontario Manufacturers Invest CAD $24 Million (USD $17.4 Million) Across Southwestern Ontario
In late 2022, the Ontario government announced it is supporting more than CAD $24 million (USD $17.4 million) in investments by four companies in Southwestern Ontario to boost local manufacturing and create 52 new good-paying jobs. As part of those investments, the government is providing each company with CAD $500,000 (USD $362,990) in funding through the Regional Development Program's Southwestern Ontario Development Fund, for a total of CAD $2 million (USD $1.45 million) in support. Arvaspring, a family-owned company in Middlesex, is investing CAD $5 million (USD $3.6 million) to build a new state-of-the-art poultry-processing facility to increase their capacity, capabilities and efficiency. Sante Manufacturing Inc., a manufacturer of health and beauty products in Aylmer, is investing CAD $7.5 million (USD $5.45 million) to vertically integrate their operations and diversify their product offerings to meet increasing consumer demand. Idol Core Industries, which creates sustainable solutions for plastic products using compostable materials, is investing CAD $5.1 million (USD $3.7 million) to relocate and expand manufacturing operations in Kingsville. Finally, MC3 Manufacturing, a machine tool and stamping conveyor systems manufacturer, is investing CAD $6.8 million (USD $4.9 million) to build a new facility in Kingsville that will house new, cutting-edge automated equipment, including a robotic powder coat painting system. T&ID
About the Author