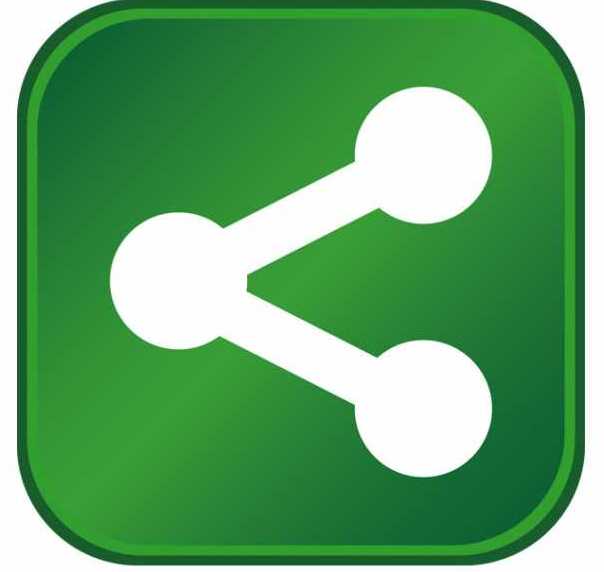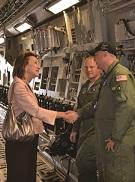 As 2013 wound down, the seemingly impossible happened – Congress and President Obama agreed to a budget deal. The deal provides short-term relief in fiscal years 2014 and 2015 from sequestration budget cuts required under the Budget Control Act of 2011 (BCA) and gives industry some certainty regarding the topline budget – at least through 2015. However, the temporary budget agreement should be the beginning, not the end, of a broader national discussion of how to balance keeping our fiscal house in order with providing for the nation's defense and investing in our economy's technological future. 
From the standpoint of national defense, we believe long-term investments are required to modernize our armed forces to assure continued U.S. superiority in the sea, air, space and cyberspace. Unfortunately, those necessary investments are the easiest to slash in an era of budget austerity, leading Defense Secretary Hagel to warn of a potential "decade-long modernization holiday" caused by BCA budget caps. Industry's ability to deliver the products that make our military the best-equipped, advanced and effective in the world is being jeopardized. We need a long-term national security strategy that takes the capabilities of the aerospace and defense industrial base into account so we don't lose the unique and perishable skills America's best scientists, engineers, skilled craftsmen and business experts put to work at thousands of companies in the supply chain.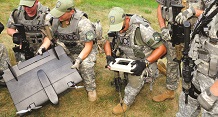 The Aerospace Industries Association (AIA) has been at the forefront of the effort to inform the public and our leaders of the importance of maintaining our investments in advanced research and development and innovation. Our nation faces a growing "innovation deficit" as a result of cuts to federal research budgets. Federally funded research fuels U.S. leadership in areas like unmanned aircraft systems and advanced satellite-based air traffic control. In fact, cuts to FAA's funding may result in lengthy delays in the implementation and deployment of the Next Generation Air Transportation System, or NextGen.  NextGen is projected to save billions of dollars in fuel and environmental costs and allow system capacity to grow with demand. Moreover, deployment of NextGen is a necessary precursor to full integration of unmanned aircraft systems (UAS) into the national airspace system. Unmanned or remotely piloted systems constitute an enormous growth opportunity for our industry and the economy, potentially totaling more than $89 billion over the next decade.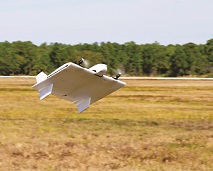 Substantial research needs to be done to develop the technologies that will allow UAS to successfully and safely share our airspace with manned airplanes. There will be substantial private investment in the communities in Alaska, Nevada, New York, North Dakota, Texas and Virginia where FAA's recently announced UAS test sites are located, but FAA currently has no budget to administer and conduct research at these facilities. This is a prime example of how the lack of federal investment is contributing to the growing innovation deficit. Other nations are moving ahead with investments in UAS research, potentially passing the United States in leadership in this important growth market.
A related area of concern for our industry is in the export arena. As federal budgets come under increasing pressure, our member companies are looking to expand export opportunities in both the commercial and defense sectors. A recent study found that Israel is the leading UAS exporter in the world over the last eight years. If the United States is to regain its leadership role in this expanding market, reform efforts of our burdensome export control system need to be accelerated. The Obama Administration deserves substantial credit for beginning and sustaining the work to transfer commercial technologies from the U.S. Munitions List to the more appropriate Commerce Control List – notably including commercial communications satellites – but a great deal more work remains to be done to address treatment of both current and future technologies like UAS.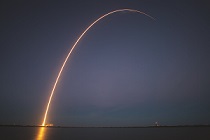 Additionally, the Export-Import Bank (Ex-Im) is due for reauthorization by the end of the fiscal year. Ex-Im reauthorization faces strong headwinds despite its important role in creating and supporting U.S. jobs. In fiscal year 2013, Ex-Im credit guarantees helped facilitate nearly $37.4 billion in U.S. exports and are particularly critical to the aerospace industry, one of the few U.S. industrial sectors with a positive balance of trade (more than $70 billion in 2013). Ex-Im directly or indirectly supports 30,000 aerospace industry suppliers, including tens of thousands of small companies that supply parts and services to large exporters. It also levels the playing field for U.S. exporters, as there are 59 export credit agencies in other countries that help foreign competitors export their products. Losing Ex-Im support would undermine our global competitiveness in a field where we lead the world today. Finally, in an era of austerity, it beggars the imagination that we would abandon a program that is self-sustaining and routinely returns money to the U.S. Treasury – $1.1 billion in both fiscal years 2012 and 2013. 
Another area where federal investment dollars make a huge difference is in our space enterprise. When the Space Shuttle landed for the final time in 2011, a misconception seemed to take hold that human spaceflight was over for the United States. Yet take a look at the manufacturing and assembly facilities at America's space industry and a different reality emerges. Across the government and private sector, more vehicles are now being built for human spaceflight than at any other point in history. Today's NASA human spaceflight program is an ecosystem of diverse activity – developing both exploration systems and commercial transportation services. Both of these elements are strategically linked to one another, and vital to the success of the overall human spaceflight program.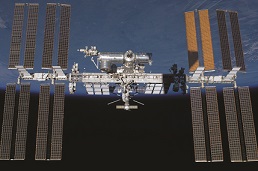 In the field of suborbital spaceflight, private companies are developing spacecraft to take hundreds of paying customers briefly into space. If current trends continue, the suborbital market is predicted to have baseline revenue of $600 million over the first 10 years of operations. 
In low earth orbit, three companies have won the most recent round of NASA funding to develop new space transportation systems to the International Space Station, open potential new markets for space transportation and end our dependency on the Russians for transportation.
For deep space exploration, the space industry is building vehicles to extend our reach further into the solar system than we have ever gone before. Just as the Space Shuttle was a vehicle with many uses – from scientific experimentation, satellite servicing and space station construction – NASA's next-generation exploration vehicles will be equipped to take on multiple mission types.
The human spaceflight programs established in the NASA Authorization Act of 2010 and agreed upon by the White House and Congress have made incredible progress. With steady and consistent support for these programs, exploration programs and commercial space transportation services will extend our reach farther than we've ever gone before — all for the benefit of life on earth.
Our industry is poised to make strategic investments in our workforce and advanced research and development, but we need support and funding from our federal government partners to make the best choices and yield the greatest returns in innovative and groundbreaking technologies. Especially in an era of increasing austerity, it's critical that we make smart decisions and ensure we do not eat the seed corn of our future economic growth.
About the Author