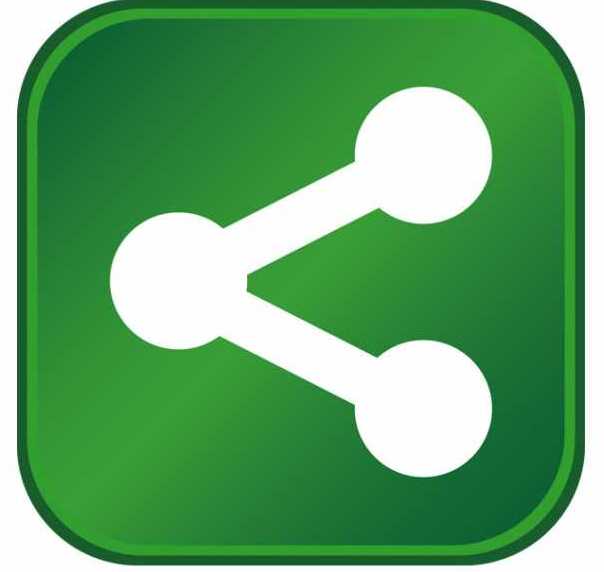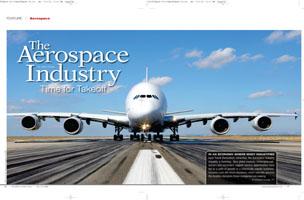 In an economy where most industries have found themselves retracting, the Aerospace Industry arguably is booming. New global markets, emerging sub-sectors and secondary support service opportunities have led to a path of growth in a historically volatile business. However, cost still drives decisions, which naturally governs the location decisions these companies are making.
The fast, safe convenient air travel to which many of us have become so accustomed is a new luxury in many nations around the world where disposal income has grown. Thus, a demand has been created for the aluminum 'tin cans' (now high-tech carbon fiber) to which we've come to entrust our travel plans. This development has created some unique opportunities for companies and committees alike.
Commercial Aerospace
Airbus has opened a facility in Tianjin, China to manufacture the A320 for the ever-growing Chinese airline industry. Other component manufacturing is scheduled to come online through a Chinese partnership with AVIC HAFEI. Emirates Airlines recently announced direct A380 (Airbus' new long-haul two-level aircraft) from cities in the United States including Dallas, Texas, and Seattle, Washington. Along with the route announcements, the CEO declared the hub in Dubai, United Arab Emirates, as the lower-cost alternative to Asia-Pacific air travel.
Industry experts and aircraft enthusiast alike are closely watching, with much anticipation, the unveiling of the Boeing 787, now being delivered to a handful of airlines. Boeing has hit major snags with production, having to rework a few dozen aircraft now parked outside of their Paine Field facility. However, with the 787's ability to burn 20 percent less fuel than airliners of the same size, this new mechanical and lightweight composite marvel will be a big hit.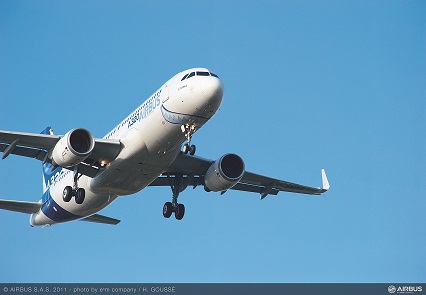 Boeing's announcement of the state-of-the-art assembly plant in Charleston, South Carolina, created a regional aerospace-driven industrial base virtually overnight. New companies popped up offering supply chain and material sourcing options to what would become one of the largest aircraft assembly facilities in the world. The direct impact is more easily measurable. The closing of the Charleston Naval Base dealt a toll to the regional economy; however, with the announcement of the Boeing facility's 3,800 jobs and more than $750 million in investments, the tide turned quickly. The indirect and induced impact to the region will undoubtedly cause a boom in economic activity for many years.
While many people are closely monitoring the Obama Administration's decision to contest Boeing's decision not to invest in their Everett, Washington, facility, others are in Charleston focused on how local supply chain needs will be met. Many communities are lining up to be the next 'Charleston,' offering lucrative incentives and shovel-ready sites.
In a recent nationwide location study conducted by Hickey & Associates, hundreds of sites are available. These range from green field; publically owned assets such as hangers; and existing structures ranging from major manufacturing facilities to small Fixed Based Operators available to accommodate the most complex project.
For communities, the vacant, moth-balled and underutilized airfield assets in their regions can quickly be turned into valuable alternatives to the more expensive hubs of aerospace operations. Cities such as New York (JFK), Chicago (ORD), Dallas (DFW), Los Angeles (LAX) and Miami (MIA) are centers of national and international aviation activities; however, they carry a price tag significantly more than other lower-cost centers. Other airfields, such as Rockford, Illinois, or Wichita, Kansas,, offer low-cost options when a location must be selected near a major hub. If operations can move or be created in an existing facility such as a hanger, then the business avoids often large upfront capital outlays for construction. This is true particularly for on-field operations, which are complicated with State and Federal (FAA) regulations.
MRO: Maintenance, Repair and Operations
A long-time sub-industry that is very important to aerospace has been the maintenance, repair and overhaul of aircraft. Most often referred to as "MRO" (Maintenance, Repair and Operations), it encompasses the repairing of mechanical out-of-order systems. This also includes routine maintenance often required by the Federal Aviation Administration (FAA) or Airline Regulations.
Many of the top aerospace and defense companies are competing for lucrative MRO contracts in the U.S. and beyond. As military aircraft age, the Air Force, Marines and Navy do not have available funds to go through the often laborious and expensive process of research, development, testing and implementation of new aircraft. Instead, military leaders have selected to refurbish and/or retrofit existing aircraft to fit new missions. Some examples are the C-130 and B-52, which are both decades old, but remain in active service.
MRO facilities can be placed in a variety of communities, often only dependent on fixed assets such as runway length and environmental factors such as weather. An airfield has to support the aircraft needing to fly-in for repairs. Many former air bases that supported missions during World War II, Vietnam and even the Space Program, now find themselves with a mission of their own – a perfect opportunity for a new future in aircraft support and repair.
Sites in Oklahoma, Missouri, Kansas and Texas are a result of aggressive economic development work, along with incentives to induce continued investment in the facilities and workforce.

International Potential
Some of the world's fastest-growing economies, such as Brazil, Dubai and Abu Dhabi, are trying to keep pace with the demands for air travel.
Emirates Airlines, based out of the Middle Eastern country of Dubai, one of the United Arab Emirates, saw a golden opportunity to capture market share from the legacy carriers in the lucrative international travel market. Just a few years ago, Emirates began to invest in an international hub in Dubai to give international travelers an option to connect in an airport not as congested as Amsterdam or London Heathrow. At the same time, Emirates began investing in state-of-the-art long-haul aircraft like the Airbus 380 to give travelers the latest in technology and comfort.
Speaking of comfort and connections, one of the hottest trends in the passenger comforts is the merging of social networking into your flying experience – "Social Seating." Malaysia Airlines and Estonian Air have both tinkered with the concept, but KLM brought it to the next level with their "Meet & Seat" Program, which allows the linking of social profiles to make new friends on the journey.
For aerospace giant Embraer, the Brazilian aerospace conglomerate, the company focuses on specific market segments with high growth potential in regional, military and agriculture sectors. Embraer remains committed to investments in the United States to better serve the U.S. market. A new Executive Jets Service Center in Mesa, Arizona and a Research and Development Center (the Embraer Engineering and Technology Center USA) in Melbourne, Florida, are examples of recent commitments by this South American powerhouse.

Site Selection Factors
Every industry calls for a unique set of factors that must be incorporated into any location strategy. While access to labor, utility rates and quality of life are important, factors such as unique workforce skills, access to high-tech supply sources, and weather conditions that support VFR (Visual Flight Rules) become just as important.
Aerospace projects are commonly made up of an immense investment in facilities and equipment. Naturally, the cost of doing business becomes the greatest factor driving much of the competitive location process. Key supply chain partners often take the brunt of the development costs of larger components. These partners are getting just as aggressive in locating their operations in low-cost centers, either in the U.S. or abroad. Recurring costs, such as employee wages and energy rates, are important decision factors, especially proven to be stable over a long time.
Access to the skilled workforce has increasingly become a challenge. Recent Labor Analytics Studies produce by our Workforce Solutions Team has clearly indicated a loss in engineering-driven job seekers. An aging workforce is partially to blame, leading to a 3:1 loss over new aerospace and mechanical engineering recruits straight out of college. To help steam off this nationwide challenge, the Department of Labor and State-financed workforce offices have developed industry-specific apprentice and training programs paid for by public monies.
Military Aerospace Industry
There are exciting and revolutionary aircraft protecting the skies above the United States, and beyond. The Joint Strike Fighter, a joint effort between the United States, Britain, Canada , Australia and other allies, is set to replace existing fighters, strike and ground attack aircraft.
Not all aircraft in production are large, fixed-wing multi-mission platforms. Many, in fact, don't even require a pilot – on board at least. An array of new high-tech flying machines are being developed and tested across all branches of the military.
Unmanned Air Vehicles (UAVs) have numerous applications including defense, humanitarian relief, agriculture, weather tracking and cargo transportation delivering food and supplies. They are unpiloted aircraft controlled from a remote location or automatically programmed. Some military UAVs involved in missions in Iraq and Afghanistan were piloted from a base in North Dakota.
Spending on UAVs is expected in increase by USD $1 billion to USD $6 billion in the next five years, USD $7 billion in 10 years. Most of the market is driven by countries in Europe and the United States. The Asia Pacific region shows brisk short-term opportunity for UAV deployment and development. High-altitude, long-endurance unmanned aircraft remains the research and development challenge for many firms. These new systems can stay in high-altitude flight for months at a time without the need to refuel and/or land.
Currently, 75 percent of "HALE" aircraft are produced in North America. Industry leaders include Northrop Grumman, Gulfstream Aerospace and Aerovironment. The latest innovation is solar-powered UAVs that have the potential to cruise uninterrupted for more than 300 hours.
Communities, especially in the Western United States, are developing the infrastructure and workforce required to one day attract the assembly and manufacture operations of these futuristic aircraft.
Military Training Aircraft is also an emerging growth sector in an uncertain time for the development of new military aircraft. The price tag for a fighter jet is too expensive to risk a student pilot's test flight and the wear and tear of flight training. Driven by the need for a lower-cost solution, major industry leaders have developed new aircraft to support military training. Training does not stop at pilots. Skills need to be developed for support personnel as well.

The Final Frontier
The next few years will usher in a new era in human flight: Commercial Human Space Travel. Companies such as the well-known Virgin Galactic will be launching their first launch vehicle.
In New Mexico, the Governor recently joined Sir Richard Branson in the official ribbon-cutting ceremony of the first real space port dedicated to commercial aircraft. With the assistance from the State of New Mexico, an entire 'space oasis' is being created to support the Port, supply chain and the travelers on their way to becoming astronauts.
Space Ports are quickly popping up around the nation, giving more opportunity for would-be entrepreneurs to explore the commercial viability of space.

Aerospace Will Continue to Soar
Since the early to mid-twentieth century, only a few of the iconic aerospace and defense companies remain. Those iconic names have faded away as one company is acquired or merged with another. While many companies still lead and integrate new projects, a new crop of companies is emerging.
Small- to medium-tier organizations, with revolutionary research and development capabilities, have found ways to be cost-effective enough to win new missions. These companies have already changed the aerospace landscape, allowing the industry to once again take off.
 
About the Author