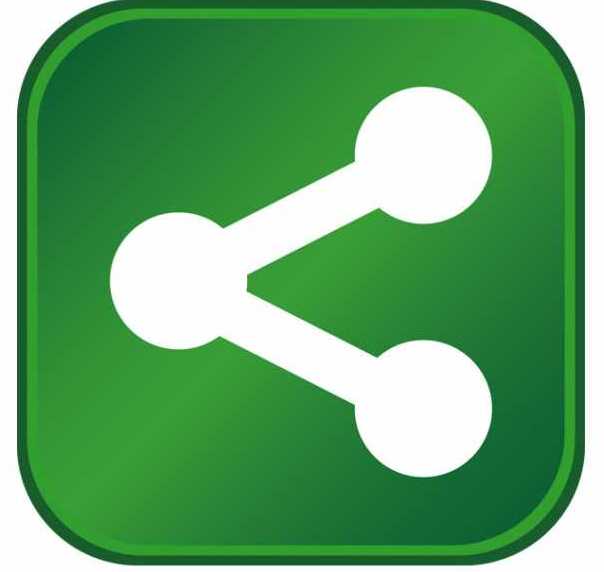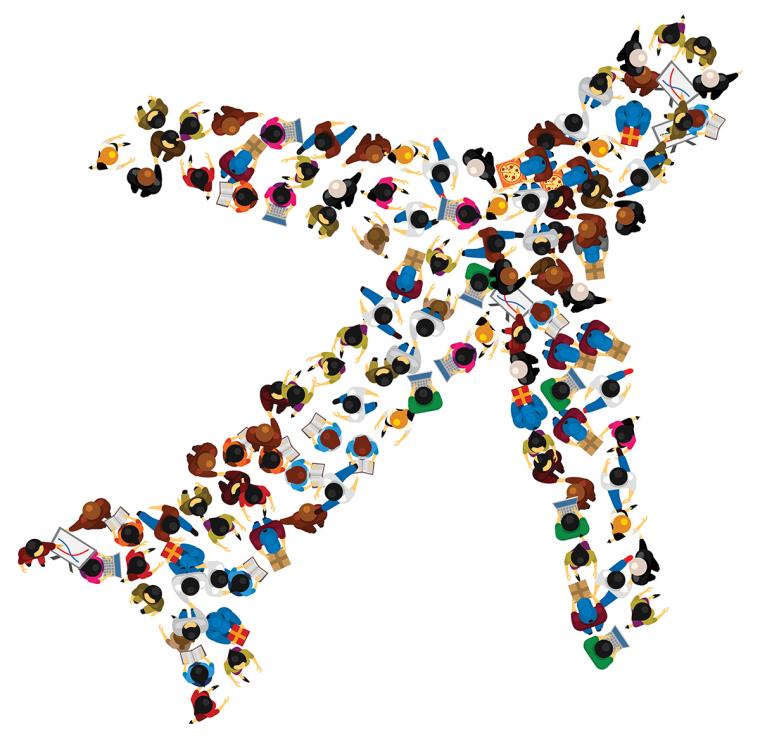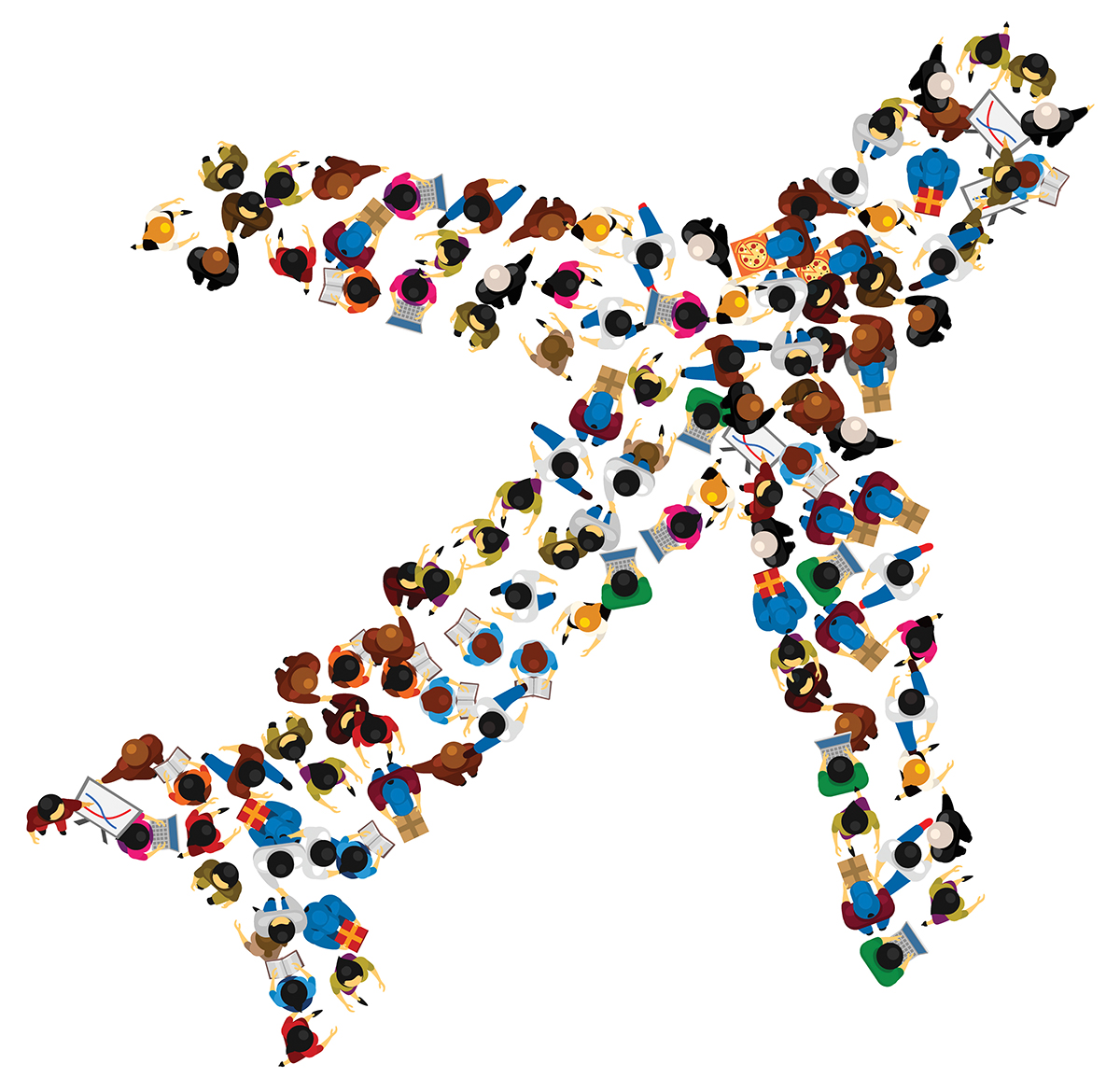 Everyone in business today is hyper busy, especially those in businesses focused on aviation, aerospace and defense. Certainly, industry trade association participation would serve only to push the limits of already strained schedules. Perhaps, but perhaps not, given the benefits both businesses and individuals can gain from industry trade-related association involvement. The list of positives is long, but worth considering, including but not limited to:
• Networking/camaraderie
• Training/education
• Certification/licensure
• Exposure to breaking industry announcements and best practices examples
• Influence/clout on industry-related legislation
• Idea exchange
• Positive image to customers
• Group perks such as lower group health insurance rates and/or discounts on certain products and services.
Even if just one of the positive attributes of industry association membership is beneficial, that could easily offset the time you will put into it. The next step is to identify the aviation, aerospace or defense-related association that best fits your needs. Following are short descriptions from the websites of leading aviation, aerospace and defense industry associations to consider.
Aviation Distributors and Manufacturers Association (ADMA)
ADMA strives to further the development of the aviation marketplace through the services and products produced and distributed by members through awareness of the advantages of the aviation marketplace and the resulting benefits to the customer.
Members benefit from the knowledge, contact and dedication of the ADMA — committed to developing a long-term, business relationship for distributors and manufacturers through the promotion of service and strategies consistent with the dynamic and ever-changing aviation marketplace. ADMA provides the unique opportunity for CEOs and executive management to discuss pertinent business issues face-to-face.
The Aviation Distributors and Manufacturers Association was formed in Philadelphia, Pennsylvania, in 1943, with the express purpose of representing the common interests of this market.
For more information please visit http://members.adma.org/adma.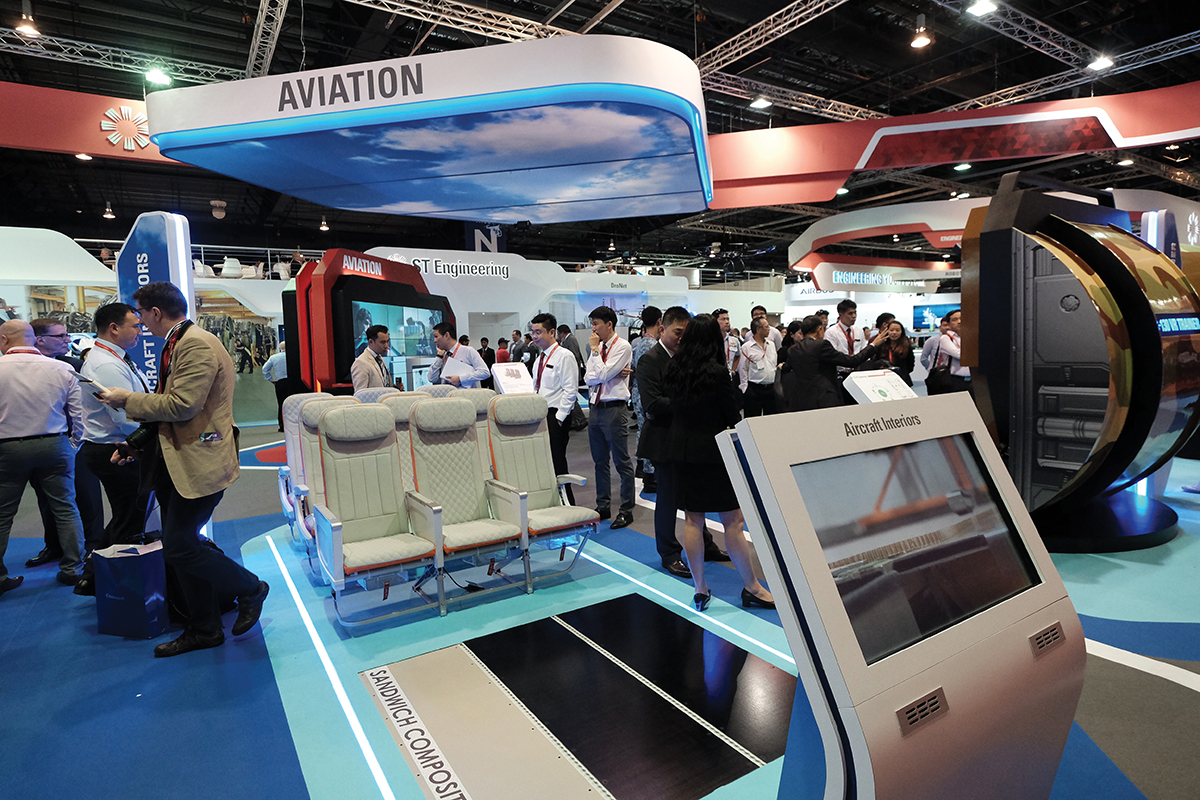 Aviation Suppliers Association (ASA)
Celebrating over 20 years in the industry, the Aviation Suppliers Association (ASA), based in Washington, D.C., is a not-for-profit association, representing more than 604 global member companies. Collectively, they lead critical logistics programs, purchasing efforts and distribution of aircraft parts worldwide. Member companies include distributors, suppliers, surplus sales organizations, repair stations, manufacturers, airlines, operators and other companies that provide services to the aviation parts supply industry. ASA's Board of Directors and Corporate Officers focus the organization's energies on regulatory and legal matters such as safety, international compliance and ethical business practices that impact the aviation parts supply industry, along with market promotion of the distribution industry. As a result of the group's auditing capabilities, over 300 companies have received accreditation to the ASA-100 Quality System Standard and FAA Advisory Circular 00-56 since 1996. As the Association has grown over the years, so has the number of services it is able to provide to the industry at-large. The Aviation Suppliers Association Certification Body (ASACB) is an ANAB-accredited certification body for ISO 9001:2008, AS9100 and AS9120 audits.
ASA also recognizes outstanding industry leadership and commitment with its annual Edward J. Glueckler Lifetime Achievement award. As one of the leaders in educational events, ASA provides a range of opportunities including, regional workshops, networking events, quality committee meetings and its annual conference. The ASA Annual Conference is the only conference with a focus on the aviation distribution industry and positions itself as one of the most informative and extensive training events, which also includes significant networking and business development opportunities.
In addition, ASA has been recognized by the Federal Aviation Administration (FAA) for Database Management, for the Industry Voluntary Accreditation Program. On a global scale, ASA also interacts with and participates within working groups from government agencies including EASA, Transport Canada, CAAC, Australian CAAC and many others. ASA closely works with several industry non-government groups.
For more information please visit https://www.aviationsuppliers.org.
Aerospace Components Manufacturers (ACM)
ACM comprises one of the largest, most experienced concentrations of world-class aerospace companies, the world's AEROSPACE ALLEY!® ACM firms grew up where aerospace was born. Today, precision components take to the skies every day, in every corner of the globe, as they have since the inception of powered flight.
ACM member companies are united by a single goal; be the world leader in providing customers with aerospace components of unsurpassed quality, at competitive prices and always, on-time delivery.
To achieve that goal, ACM works with its peers and with regional, national and international experts to ensure continuous improvement of its products and services. The cornerstone of its efforts is an aggressive program for adopting and implementing lean enterprise practices and conducting ongoing workforce training and development.
For more information please visit http://www.aerospacecomponents.org.
General Aviation Manufacturers Association (GAMA)
The General Aviation Manufacturers Association (GAMA) exists to foster and advance the general welfare, safety, interests and activities of the global business and general aviation industry. This includes promoting a better understanding of general aviation manufacturing, maintenance, repair and overhaul and the important role these industry segments play in economic growth and opportunity, and in serving the critical transportation needs of communities, companies and individuals worldwide.
GAMA's vision is to be recognized as the most effective trade association in business and general aviation, aerospace manufacturing and in the maintenance, repair and overhaul domain by:
• Enhancing safety through innovation and the promotion of quality training
• Facilitating improvements in certification, audit and regulatory processes
• Fostering sustainable general and business aviation growth
• Promoting the economic impact and societal benefits of general and business aviation
• Achieving organizational excellence.
For more information please visit www.aerospacecomponents.org.
Aerospace Industries Association (AIA)
The Aerospace Industries Association (AIA), founded in 1919, only a few years after the birth of flight, is an authoritative and influential trade association representing the U.S. aerospace and defense industry on Capitol Hill, within the administration and internationally. As the voice of American aerospace and defense, AIA's strong advocacy is essential to protecting the interests of our nation and the industry.
Based in Arlington, Virginia, AIA is led by a Board of Governors that meets twice a year and consists of senior representatives of member companies at the C-suite level, and an Executive Committee that meets more frequently. A hallmark of AIA is that it receives its policy guidance from the direct involvement of CEO-level officers of companies of all sizes across all levels of the aviation industry. The government frequently seeks advice from AIA on issues, and AIA provides a forum for government and industry representatives to exchange views and resolve problems on non-competitive matters related to aerospace and defense.
Today, more than 340 major aerospace and defense companies and their suppliers are members of the association, embodying every high-technology manufacturing segment of the U.S. aerospace and defense industry including commercial aviation and avionics, manned and unmanned defense systems and space technologies and satellite communications.
For more information please visit https://www.aia-aerospace.org.
Aeronautical Repair Station Association (ARSA)
ARSA is devoted to the worldwide civil aviation maintenance industry — from its global corporations to the small, independent businesses. ARSA members are located on five continents and in nearly 20 countries. The association's experts create tools for members to navigate the maze of government mandates while enhancing safety, efficiency and productivity. ARSA is managed by the law firm of Obadal, Filler, MacLeod & Klein, P.L.C., which provides management, government affairs and legal services to trade associations and transportation-centric companies. The association takes seriously its responsibility to protect free market competition in the aviation maintenance industry.
For more information please visit http://arsa.org. T&ID
About the Author