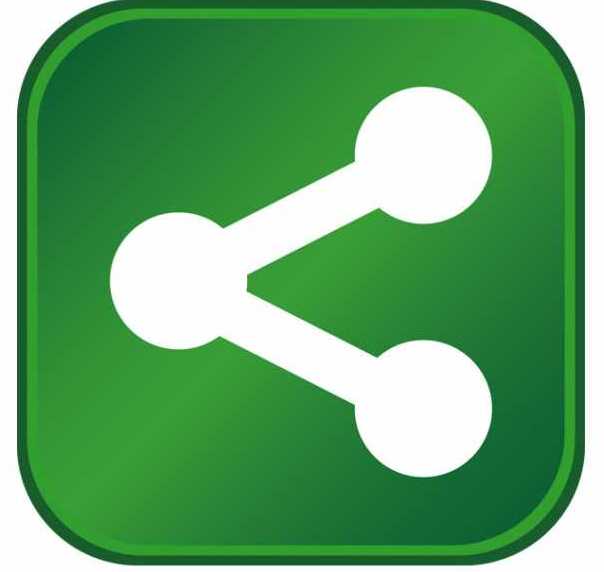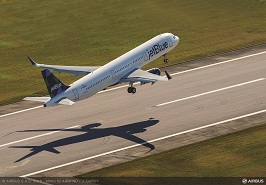 Aerospace industry is undoubtedly healthy and growing. Global air traffic for both passenger and freight, according to Airbus' latest Global Market Forecast, is expected to grow at a rate of 4.6 percent annually from now through 2034, requiring some 32,600 new passenger and dedicated freighter aircraft to be built at a value of U.S. $4.9 trillion. Other industry leaders like The Boeing Company are even more optimistic, predicting growth totaling $5.2 trillion. North America will enjoy a healthy chunk of that market at roughly 18 percent, and the U.S. will figure prominently in generating a significant slice of that pie.
It's not surprising, therefore, that state, county and local/municipal Economic Development Organizations (EDOs) have been — and continue to be — very serious in their efforts to attract aerospace manufacturers and top-tier suppliers to their areas. The result of locating a large aerospace operation in their community means job growth that can number in the thousands, highly skilled worker salaries that can rank substantially above the national average and a jump-start in economic prosperity that can span an entire region.
What types of incentives are today's EDOs offering aerospace industry players, in return for locating operations in their city, county or state? They run the gamut, from traditional financial incentives like tax abatements and grants to more creative, discretionary "deal-closers" that can even take the form of clever legislation that weighs heavily in favor of the aerospace business.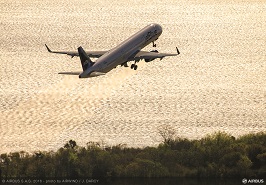 Traditional Incentives
While every state in the union offers a range of incentives to encourage businesses to locate there or increase activities, 16 states offer specific incentives for aerospace manufacturers and top-tier suppliers, as reported by the FAA Office of Commercial Space Transportation. These states either have an established aerospace presence they are seeking to grow or have targeted aerospace as an industry that could prosper in their state due to a unique combination of geography, infrastructure and workforce factors.
Most of the specific state incentives offered are financial in nature, with an eye toward lowering a company's tax burden. These incentives may include abatements, exemptions or rebates for property, utility, sales and usage, and business privilege status for aerospace manufacturing, assembly, research and development. Performance-based cash grants are also popular, and are most often awarded based on fulfillment of projected employment levels, wage rates and investment numbers.
But with the aerospace industry growing at hyper-speed and competition for a piece of the action at an all-time high, standard state-based tax incentives may not be enough anymore to lure the biggest and most lucrative players. This is especially true since 60-70 percent of tax credits may not be as valuable as they seem at face value; most large aerospace businesses operate at a loss initially due to significant startup costs, making revenue-based tax breaks a moot point.
Offering only tax incentives is quickly becoming an old-school technique. Many state, county and local EDOs are finding they need to up the ante — in value and creativity —  in terms of what they are able to commit to the aerospace sector.
Trend: a Creative, Customized Mix
In order to grow wealth and development in today's environment, many EDOs are thinking less in terms of offering lists of financial incentives and more in terms of collaboratively creating a comprehensive ecosystem of customized incentives based on the particular needs of the aerospace company — and the community it seeks to call "home."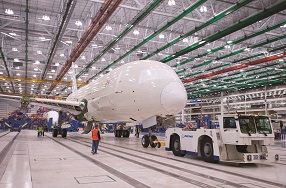 This ecosystem of incentives includes not only traditional financial breaks, but also advantages offered to the locating company that have true practical value; they help lower initial startup costs and pave the way for lower costs of doing business in the future. From help with challenging site development to training programs tailor-made to produce skilled employees to help with permitting and local red tape, the incentives offered by EDOs can increasingly include anything and everything to create a comprehensive business-friendly environment.
Site Development
Location-seeking aerospace companies have unique needs in terms of sites for their operations. Undoubtedly, access to air and ocean transportation hubs and ports is essential, but also vital is road and rail ground transportation to and from the site. Many EDOs are now offering assistance with site development and costs if the potential site represents challenges involving utilities, access roads and the overall surrounding road network.
For example, when Boeing sought to locate its state-of-the-art 787 Dreamliner Final Assembly and Delivery Facility in North Charleston, South Carolina, in 2011, the company was offered a traditional package reportedly worth $450 million that was contingent on it creating 3,800 jobs and investing $750 million over the next seven years. Also sweetening the deal were incentives, negotiated through the Charleston County Economic Development Department that assisted with improving roads around the Boeing campus and building an additional interchange on nearby Interstate 26. These road improvements, representing a roughly $80 million investment by Charleston County, led to the successful building of the site, which is the major manufacturing, assembly and delivery operation for Boeing commercial aircraft in the eastern U.S. and one of the largest employment centers in the state of South Carolina.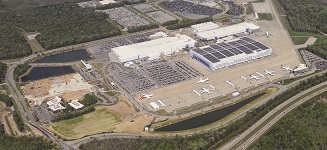 Workforce Training
Also key to an aerospace company's success when it comes to location is the availability of an appropriately skilled workforce. Many of today's location incentive packages offered by EDOs integrate a strong element of workforce/talent development and training/re-training, through local community colleges, technical schools and even unique entities born and grown directly as an answer to the locating company's specific needs.
When France's Airbus sought to locate its first factory in the U.S., Mobile, Alabama, was high on its list of potential locations. Under a uniquely strong economic development collaboration that involved federal, state, county, city and Chamber of Commerce entities, Mobile offered Airbus a comprehensive incentive package worth $158 million, which included traditional tax incentives as well as help with site preparation, land lease assistance and roadway improvements.
Training incentives were also key to the eventual construction in 2013 of the $600 million factory at Mobile's Brookley Aeroplex. The facility is responsible for assembly of the A319, A320 and A321 aircraft — the top-selling single-aisle commercial jet in the world. Alabama Industrial Development and Training (AIDT) worked to create the Alabama Aviation Training Center to prepare workers for future employment on the Airbus A320 Family Assembly Line. The facility's labs and classrooms offer a tailored curriculum that consists of state-of-the-art, hands-on, on-site training specifically aimed at the success of the Airbus facility, a project that has been transformative for the Mobile area and the state of Alabama.
Workforce training also figured prominently in the successful 2014 location of a $500 million expansion project for Northrup Grumman at Melbourne International Airport in Brevard County, Florida. With help from Enterprise Florida, Inc., the principal EDO for the state, Northrup was offered performance-based partial reimbursement grants for employee training through CareerSource Florida's Florida Flex. The grants are structured to be flexible and responsive to the training needs of new or expanding businesses, and allow for the use of state educational facilities (community colleges, area technical centers, school districts and universities) to assist with training program development and delivery.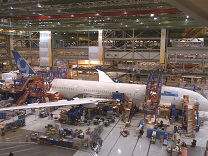 Fees, Permits and LEED®
Along with assistance with site development and workforce training, there is a variety of other types of incentives offered by today's EDOs to entice aerospace companies to make their locations home. Some EDOs work with local utilities and municipal organizations to eliminate or lower one-time impact fees for water and wastewater based on projected usage. Some negotiate by way of the establishment of enterprise or development zones, providing sales or corporate income tax credits to businesses locating within or hiring from a specially designated geographical area needing a kick-start in development. Others may offer assistance with local permitting, even appointing a local permitting liaison to help the company quickly and seamlessly cut through red tape. Some EDOs offer help toward meeting local, state and regional green initiatives, LEED® accreditation and other similar sustainable efforts.
Laws as Location Incentives
Perhaps one of the most dramatic efforts undertaken by an EDO was the development of regulatory incentives to aid in the location of aerospace companies in the states of Virginia and Florida that, in essence, made tort law friendlier to those types of firms.
In 2006, Virginia became the first state to offer groundbreaking legal incentives to encourage companies involved in spaceflight transportation to locate there. The state enacted the Virginia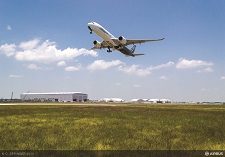 Space Flight Liability & Immunity Act, which limits the liability of those involved in human space flight transportation services in the event of an accident. Soon after, the state enacted the Zero G Zero Tax Act, which exempts companies from paying state income taxes on income derived from human spaceflight training, launch services or cargo missions to the International Space Station launched from Virginia. These two reforms caused Virginia to rise to the top for many expanding aerospace companies, and most definitely helped lure the Orbital Sciences Corporation Taurus II launch operations to locate at the Mid-Atlantic Regional Spaceport (MARS) at Wallops Island in Accomack County on Virginia's Eastern Shore. The project represented a $45 million investment by Orbital to assemble, test and launch the Taurus II space vehicle.
Shortly after Virginia's initiatives were passed, Florida followed suit with its Informed Consent for Spaceflight Act and Qualified Spaceflight Contractor Tax Refund Acts, which are reportedly similar to Virginia's laws. California and New Mexico have done the same, limiting liability for the dangers of space travel while heightening their attractiveness in the eyes of aerospace companies.                                                                                                                                      
Today's Incentives: Tread Carefully
The variety of location incentives offered to aerospace companies today and the creativity and innovation of the EDOs that offer them get more interesting as the industry accelerates as rapidly into the future as some of their vehicles do. While it is natural for company negotiators to want to take advantage of as many of these offers as possible, there are cautions to heed in the evaluation process.
It is, of course, wise to practice (or secure an expert third party to practice) due diligence with regard to project scheduling, budgets and risks. When evaluating traditional financial incentives, uncover and fully understand, too, the ramifications if certain criteria of the deal aren't met. It's also wise, during the negotiation process, to investigate for past success stories and case studies related to the locations in question. If the EDO is not forthcoming with a list of satisfied clients, there may be more to the location story than meets the eye.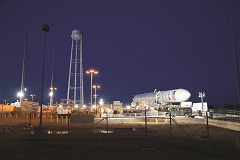 Finally, and maybe most important, it is wise to know when to say "when" in terms of securing project incentives EDOs have to offer. Remember, the incentives represent a compromise on the part of the community. And while they sincerely want business, they are giving something up in the process. More than a few deals have gone awry when a potential locating company appeared too aggressive regarding incentives and assistance programs in the local press. Information about incentives is often a matter of public record; a negative spin on the deal could complicate any gains the incentives may offer.
Think of the negotiation process between today's EDOs and aerospace companies as an interesting compromise; it's a give-and-take process of increasing trust where partners rely on each other to bring the best they have to offer to the company and to the local community — so everyone can soar in the end.
About the Author