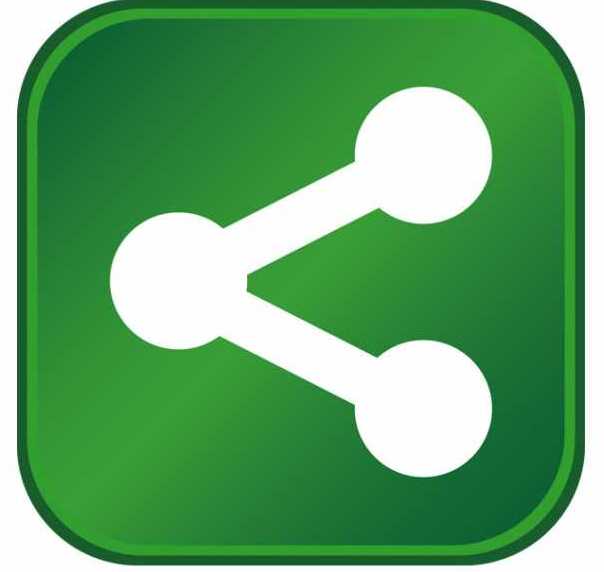 Gov. Matt Bevin joined local officials and executives from aircraft wheel and brake components maker Safran Landing Systems to break ground on a $100 million-plus expansion in Northern Kentucky expected to create about 80 jobs.
"Safran is one of the world's leading aerospace companies. Their decision to invest in Kentucky further elevates the Commonwealth as the manufacturing hub of excellence in America," Gov. Bevin said. "We make great products here in Kentucky and we are grateful to Safran Landing Systems and its executives for their tremendous vote of confidence. We truly appreciate this significant investment in our Northern Kentucky communities and we look forward to assisting in Safran's success for many years to come."
Safran Landing Systems, formerly Messier-Bugatti-Dowty, will add to its existing facility to increase production capacity for carbon brakes to meet expected airline demand. Company executives expect construction to finish by the end of 2017. 
"As the world leader in aircraft landing and braking systems, it is imperative that we be able to keep up with the increasing carbon brake demand from our North American clients. This expansion will help us do that by significantly increasing production capacity," said Safran Landing Systems CEO Vincent Mascré. "We have enjoyed great success at our Walton plant over the last 17 years and are grateful for the state and region's support and their commitment to the manufacturing industry."
The Walton plant's clientele includes Delta, Spirit Airlines and Air Canada among other North American airlines. A variety of commercial and military aircraft models use its carbon brakes. In addition to the Walton facility, Safran Landing Systems operates carbon production plants in Villeurbanne, France and Sendayan, Malaysia.
Exports of Kentucky's aerospace products and parts increased by 21.8 percent during the first seven months of 2016 compared to the same months in 2015. That strong growth helped the category easily hold the No. 1 export spot in the state. Companies in Kentucky exported more than $6 billion in aerospace parts and products, representing 36 percent of the state's overall $16.88 billion exports through July.
Safran Landing Systems was the first company to introduce carbon brakes on commercial aircraft in 1986, which are now the benchmark in high-performance braking. Offering energy absorption capacity two-to-three times greater than steel brakes, and reduced operating costs, carbon brakes deliver proven technological, economic and environmental advantages to airlines.
The company's worldwide capabilities encompass the full product life cycle of aircraft landing and braking systems. That includes design, manufacturing, in-service support, repair and overhaul. The company is a partner to 30 commercial, military, business and regional aircraft manufacturers, and supports more than 25,000 aircraft. The company has more than 7,000 employees at locations in Europe, North America and Asia.
Its corporate parent, French tech giant Safran, employs 70,000 people worldwide in three core businesses; of aerospace, defense, and security.
Sen. John Schickel, of Union, wished the company success.
"Safran Landing Systems has been an essential part of the business community in Walton for a number of years," he said. "Their success can be measured in their numerous expansions and investments in our area since 1999, and this most recent investment reinforces this company's importance to our regional economy. I look forward to their continual prosperity and wish them the best in all future endeavors."
Rep. Sal Santoro, of Florence, noted the company's impact on the region and state.
"The Safran Landing Systems groundbreaking is a special day for our region," Rep. Santoro said. "Kentucky continues to lead the way in aerospace exports, and this company's investment in our state will help us to continue that momentum. This $100 million investment will not only bring 80 new jobs to the area, but will help to continue the boost our regional economy has been experiencing. I thank Safran for their commitment to our region, and know this will be a strong partnership for years to come."
Boone County Judge-Executive Gary Moore welcomed the expansion. 
"We are proud to be one of three worldwide production locations for Safran's carbon brakes, which truly highlights the strength of advanced manufacturing in our region," Judge Moore said. "We looked forward to continued growth and opportunity with Safran in Northern Kentucky."
To encourage the investment and job growth in the community, the Kentucky Economic Development Finance Authority (KEDFA) at its January 28 meeting preliminarily approved the company for tax incentives up to $2.5 million through the Kentucky Business Investment program based on the company's investment of up to $150.3 million and creation of up to 84 jobs. The performance-based incentive allows a company to keep a portion of its investment over the agreement term through corporate income tax credits and wage assessments by meeting job and investment targets.
Also at its January meeting, KEDFA preliminarily approved Safran Landing Systems for up to $1 million in tax incentives through the Kentucky Enterprise Initiative Act (KEIA). KEIA allows approved companies to recoup Kentucky sales and use tax on construction costs, building fixtures, equipment used in research and development and electronic processing.
In addition, the company can receive resources from the Kentucky Skills Network. Through the Kentucky Skills Network, companies can receive no-cost recruitment and job placement services, reduced-cost customized training and job training incentives. Last year, the Kentucky Skills Network trained more than 84,000 employees from more than 5,600 Kentucky companies.
For more information on Safran Landing Systems, visit www.safran-landing-systems.com.
Information on Kentucky's economic development efforts and programs is available at www.ThinkKentucky.com. Fans of the Cabinet for Economic Development can also join the discussion on Facebook or follow on Twitter. Watch the Cabinet's "This is My Kentucky" video on YouTube.