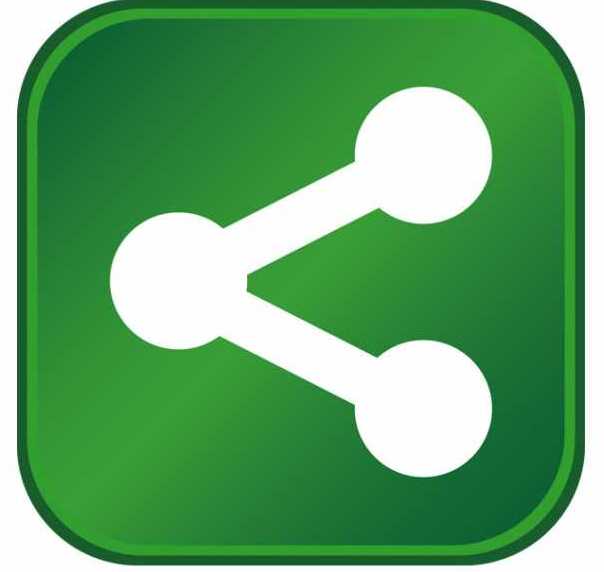 Chorus Aviation Inc. announced that it is strengthening its commitment to Nova Scotia by expanding the operations and facilities of subsidiary Jazz Aviation LP ('Jazz'). The expansion will bring approximately 150 new, highly skilled workers to Halifax and bring the local payroll to approximately $60 million annually.
 "With the support of the Province of Nova Scotia, we will significantly expand our heavy maintenance hangar, convert our administrative building into a world-class operations center and establish a new corporate headquarters," said Joe Randell, President and Chief Executive Officer, Chorus. "This is part of our overall strategic plan to increase our efficiency and cost competitiveness; thereby improving our operating economics and delivering more value to our stakeholders."
 "Jazz's decision to expand its operations in Nova Scotia reinforces that this province is a great place to live, work and raise a family," said Premier Dexter. "Today, the province is helping Jazz create and maintain hundreds of good jobs in Nova Scotia. It is another example of how this government is growing the province's economy and helping to create and preserve jobs that Nova Scotians can count on."
 "Jazz's roots in Nova Scotia go back to regional carrier Air Nova that operated primarily in Atlantic Canada," continued Mr. Randell. "In 1989 and in 1994, with the assistance of the Nova Scotia Government, we established our hangar facility and administrative headquarters respectively in Halifax. We have honoured all financial and growth commitments. This facility and its ability to accommodate growth was one of the primary reasons for establishing what is today Jazz's national headquarters. We applaud the entrepreneurial spirit and cooperation of the Province."
The transformation of Jazz's current combined operations and administrative headquarters into a pure operations centre will improve the working environment for our employees as well as the overall performance of the airline in terms of operational integrity, communication, customer service, and operating economics. The associated economic spinoffs with these projects are significant as they exclusively involve Nova Scotian suppliers.
Expanded Heavy Maintenance Base
Jazz will increase its current two lines of heavy maintenance to three by the summer of 2013, and will look for opportunities to grow further. The current hangar facility located at the Halifax Stanfield International Airport will be expanded to accommodate this growth and improve the efficiency of the operation.
Systems Operations Control (SOC)
Jazz's SOC centre is responsible for deploying and managing over 860 flights per day to 84 destinations across North America. Jazz operates the most daily flights within Canada, and flies to more Canadian destinations than any other carrier. With the growth of Jazz operations in recent years, the centre is restricted at maximum capacity. The renovation of the centre will result in increased workspace and improved technology that will facilitate better customer service as a result of improved communications within the centre, and externally with the field, and better positions Jazz to grow this area and generate of ancillary revenue.
New Corporate Headquarters
Chorus is in final negotiations to acquire an administrative building that will serve as its new corporate headquarters in the Halifax area. Currently, Jazz rents space in several locations as space is not available at its airport facility. The consolidation of administrative functions and the cost reductions associated are important parts of the strategic plan.
Provincial Support
The Province's financial assistance will consist of a $2.5 million forgivable loan based on meeting employment targets and a $2 million employee incentive to recruit, train and develop new employees or to upgrade current employees' skills. In addition, the Province will provide a $12 million interest-bearing, repayable loan.
About Chorus Aviation Inc.
Chorus Aviation Inc. ("Chorus") was incorporated on September 27, 2010 and is a dividend-paying holding company which owns Jazz Aviation LP, Chorus Leasing I Inc., Chorus Leasing II Inc., and Chorus Leasing III Inc. (the leasing companies own the Q400 aircraft) and 7503695 Canada Inc.
Chorus is traded on the Toronto Stock Exchange under the trading symbols of CHR.A, CHR.B and CHR.DB. For more information, visit www.chorusaviation.ca
About Jazz Aviation LP
Jazz Aviation LP has a strong history in Canadian aviation with its roots going back to the 1930s. Jazz is wholly owned by Chorus Aviation Inc. and continues to generate some of the strongest operational and financial results in the North American aviation industry. There are two airline divisions operated by Jazz Aviation LP: Air Canada Express and Jazz.
Air Canada Express: Under a capacity purchase agreement with Air Canada, Jazz provides service to and from lower-density markets as well as higher-density markets at off-peak times throughout Canada and to and from certain destinations in the United States. Jazz currently operates scheduled passenger service on behalf of Air Canada with over 860 departures per weekday to 84 destinations in Canada and in the United States with a fleet of Canadian-made Bombardier aircraft.
Jazz: Under the Jazz brand, the airline offers charters throughout North America with a dedicated fleet of five Bombardier aircraft for corporate clients, governments, special interest groups and individuals seeking more convenience. Jazz also has the ability to offer airline operators services such as ground handling, dispatching, flight load planning, training and consulting. For more information, visit www.flyjazz.ca.