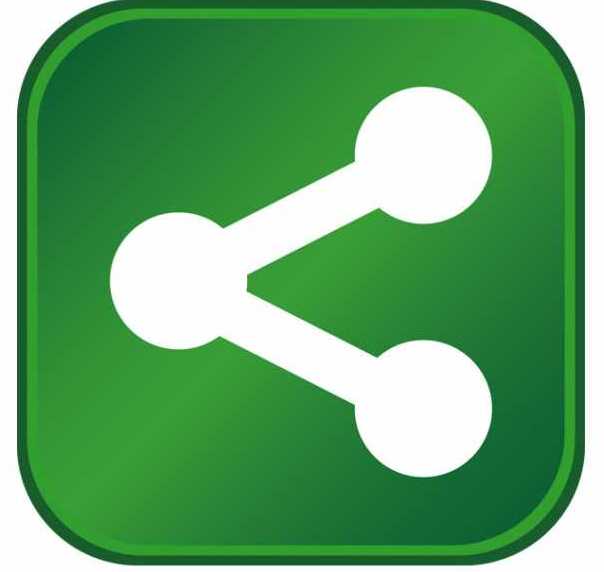 Governor Terry McAuliffe announced that Global Technical Systems (GTS), a provider of advanced engineering solutions for defense, homeland security, and related U.S. Government and international customers, will invest $54.7 million in a new, electro-mechanical energy storage system manufacturing operation in the City of Virginia Beach. Virginia successfully competed against Florida, Mississippi, Oklahoma, and Washington, D.C. for the project, which will create 1,110 new jobs with an average annual salary of $74,000.
"Global Technical Systems has called Virginia Beach home for 20 years, and an expansion of this magnitude is transformational for the city and the region," said Governor McAuliffe, speaking at the event. "Creating well-paid, 21st-century jobs is fundamental to our mission to diversify and build the new Virginia economy, and today's major announcement is another step forward. GTS models how traditional, defense-oriented businesses can expand their horizons and create new technologies with commercial applications that can change the world. We are proud to have GTS on the Commonwealth's corporate roster, and excited about the company's next chapter of growth."
The company will construct a 500,000-square-foot advanced manufacturing center to produce and distribute 100 percent green energy storage systems using advanced composites and engineering technologies. The new facility will be located on approximately 30 acres of land currently owned by the City of Virginia Beach, at the site of the former Owl's Creek Golf Course. Construction will begin in the first quarter of 2018 and the facility will be operational in 2019.
Founded in Virginia Beach in 1997, Global Technical Systems is a family-owned, small business led by Terry and Yusun Spitzer. GTS provides innovative, cost-effective, high-tech engineering products and product-based services encompassing latest generation software and hardware solutions and engineering services for defense, homeland security and other critical government interests. The company's expertise in advanced technologies generates products and services across a spectrum that includes: mission-critical combat systems processing, C4ISR, advanced carbon fiber systems, including grid and weapons power systems and munitions, biometrics, cybersecurity, military combat systems hardware production, advanced radar and sensor systems, and depot repair and logistics. GTS has traditionally provided innovative, high-tech engineering products and engineering services for commercial and Department of Defense customers from around the world, but saw an opportunity to create a new business model based on ground-breaking advances in carbon fiber technologies.
"I congratulate Global Technical Systems on its substantial growth and the City of Virginia Beach on this tremendous win," said Secretary of Commerce and Trade Todd Haymore. "GTS's expansion will have a sizable impact on Hampton Roads' strong manufacturing community and will propel Virginia forward as a leader in this industry of the future. Our manufacturing sector, which employs more than 242,000 Virginians, continues to be a major driver of the economy, and we thank GTS for choosing to reinvest in Virginia Beach and the Commonwealth."
"This green energy manufacturing center is a long-standing dream we've had at GTS," said Terry Spitzer, CEO of Global Technology Systems. "Having steadily grown our business since 1997, we've continuously expanded our technical engineering competencies to meet the dynamic needs of our commercial and government customers. We have recently developed game-changing technologies that we believe will shape the future of renewable energy, grid modernization and other energy-dense storage applications. Central to our aspirations is delivering much-needed economic diversification and high-paying advanced manufacturing jobs. By undertaking development of this manufacturing facility and green energy storage market, we think we'll be able to deliver on that aspiration in a truly meaningful way that will eventually touch the lives and economic security of thousands in our community."
The Virginia Economic Development Partnership worked with the City of Virginia Beach to secure the project for Virginia. Governor McAuliffe approved a $1.8 million grant from the Commonwealth's Opportunity Fund to assist the city with the project. The Governor also approved a $3 million performance-based grant from the Virginia Investment Partnership program, an incentive available to existing companies. The company will be eligible to receive Sales and Use Tax Exemptions on manufacturing equipment, and will also be eligible to receive a Major Business Facility Job Tax Credit. Funding and services to support GTS's employee training activities will be provided through the Virginia Jobs Investment Program.
"This is the type of project that every community in America wants," said Virginia Beach Mayor William D. Sessoms, Jr. "A local, homegrown company develops a truly transformational new technology and makes the strategic decision to build it at home. With these new energy storage systems, that are 100% environmentally friendly, GTS has created the opportunity to change how the world manages our energy resources. This is an exciting day."
"I am honored to have an outstanding corporate citizen like Global Technical Systems in my district," said Senator Bill DeSteph. "GTS's expanded manufacturing operation represents a tremendous investment in our city. As chairman of the Hampton Roads Caucus, I am especially pleased with the long-term economic advantages this expansion affords our area, and look forward to more good news from GTS as they continue to enrich our community." 
"Congratulations to Global Technical Systems on its tremendous success and to the City of Virginia Beach on creating a business environment where companies like GTS can continue to invest in their growth, as well as the local community," said Delegate Glenn Davis. "The success of GTS is testimony that Virginia Beach has become an ideal location for high-tech, defense and homeland security companies."
"I am excited that Global Technical Systems has decided to expand and bring more industry to our beloved Commonwealth and bolster the economy," said Delegate Barry Knight. "This again proves that Virginia is a great place for business."