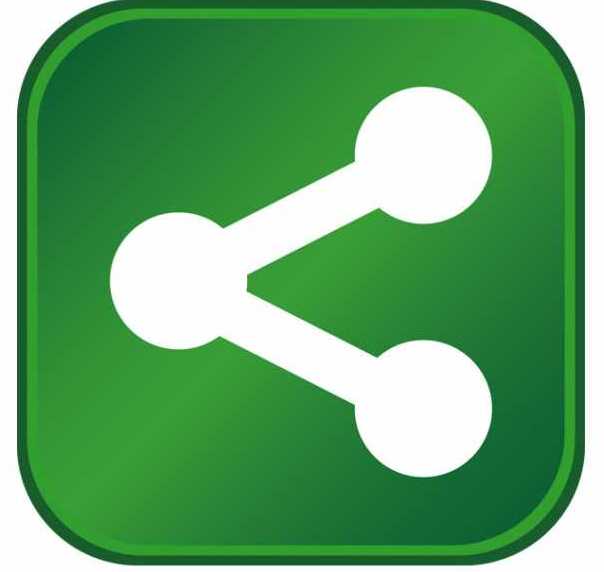 In recent years the defense industry has been transformed and modern customer service practices have been employed throughout every organization, including the corporate real estate and facilities departments. Customer service from a real estate perspective means proximity to the customer, responsiveness in product development, flexibility and lowest cost of operation and product delivery. This article will review the factors contributing to the existing location of the defense industry manufacturers and provide a formula for assessing the potential for attracting defense industry site requirements.
Who is the Customer?
Defense firms are primarily contract driven. That is, they build products based on the procurement needs of various governmental agencies including the armed forces, intelligence and criminal protection agencies (Certain products may have ancillary application for private enterprise).
The customer may have multiple points of contact, although a single location is usually designated for specific product procurement. For example, when the U.S. Navy sets a strategy to upgrade a weapons system or create a new weapons capability, the decision is the result of input from many top officials who have experience with the capabilities of existing systems. Solicitation of interest from potential defense contractors to redesign existing products or create new ones becomes the responsibility of a designated representative or procurement location. The customer is ultimately the specific representative or location.
The military is careful to designate individuals and locations to serve the procurement function that have the necessary skills and experience, but the decision can also be political. The Base Realignment and Closure program (legislated in 1998 and 1990) created a shuffling of procurement responsibilities. And the additional closures mandated for 2005 will likely result in additional reshuffling of procurement responsibilities, with state bureaucrats and business leaders fighting hard to save their base installations from closure.
The location of the customer will, in almost all circumstances, result in the requirement for commercial real estate in their close proximity. The procurement location, not the defense industry through random choice, has thus created entire real estate markets (and communities), and only relocation of the procurement responsibility could cause the relocation of the defense industry.
Real Estate Requirements Follow Product Sales
Like any business, a defense firm must sell products and services to generate revenue and profit. The process of selling occurs in two primary ways: through competitive contract bidding for a product specified by the customer or the sale of products or existing product enhancements created through the firm's own research anddevelopment.
The customer specified product creates an important distinction in the demand for real estate from traditional consumer product companies. Consumer product companies will typically develop a product through R&D and then build manufacturing plants and corporate infrastructure to sell and service the product. Defense firms typically sell products and services first, build a backlog of orders and then build the facilities to manufacture and service the product.
Where the consumer products company must take tremendous risk with real estate investment sincethere is no sale of a product until the product can be produced, the defense firm typically includes a budget for real estate in the contract bid and the real estate cost is often passed through to the contract. Both require competitive, low cost production facilities, but the defense firm will often have geographic constraints specified by the customer. The consumer products company can have moreflexibility and negotiate in a wider geography and perhaps create additional leverage with states, counties and cities competing for businesses and receive substantial business incentives.
Different Needs Require Different Facilities
In general, defense industry firms require facilities for two distinct purposes: those that are specific to certain contracts; and facilities which serve general corporate purposes.
Contract specific facilities are office, R&D, manufacturing and warehouse facilities that support a specific or multiple, related contracts. The cost of operation of these facilities is allocated almost entirely, if not exclusively, to the contract production cost.
Corporate facilities not specifically assigned tocontracts, include headquarters and regional office locations, business development offices, R&D facilities and corporate warehousing.
Headquarters are most commonly located very nearwhere the business began. As the company grows, it may take additional space within existing buildings, or if the previous growth cycles have left the company with a fragmented headquarters function,a consolidation strategy may be employed. Site location drivers for corporate headquarters are primarily geographic and economic. It is important that the senior executives who maintain offices here or visiting executives who travel frequently have reasonably close access to major transportation arteries and are close to an international airport.  Satellite offices are often established to service a particular contract or to be close to a customer's procurement location.
Evolution and Growth Through Symbiotic Relationships
As companies of any type grow, efficiencies and economies of scale can be created and utilized for competitive advantage; this is true of defense companies as well. Once a commitment is made to a location, it is more likely that additional business can be generated from these facilities prior to requiring new facilities. While it is the case that servicing some contracts requires dedicated facilities, it is more commonthat a facility that is not functioning at or near capacity can be utilized to service additional contracts, particularly for related projects. A company will benefit on many levels. Engineering talent and manufacturing capabilities for a specific program can be adapted to related projects by creating cross-functional teams and sharing corporate overhead, including administration, can lower the cost of each program.
This dynamic is how the existing defense industry space utilization came to be. The largest companies have core facilities or campuses dedicated to certain business segments. As an operation grows, it becomes very expensive, if not cost-prohibitive to move.
Growth around existing locations also creates a level of influence within the local community. Employees become integrated into the community and the community becomes reliant on the employment base. This symbiotic relationship is difficult to unravel and is done at great risk. Political and business relationships are developed over the years which may have a dramatic affect on location decisions.
However, communities must remain competitive and can learn from the practices of theircompanies. Relationships can be strong, employees can be firmly entrenched, but if the location does not provide the lowest cost of doing business, the location is at risk because communities are always in competition for industries.
The Supply Chain
The first to locate are the primary contractors. However, only a small fraction of the firms in the defense business are primary contractors to the end customer. The vast majority are suppliers to the few primary contractors.
Suppliers play a key role in product development, but rarely are so critical to the process to drive a facility location decision. There can be a need for the suppliers to establish a presence near the final product manufacturer, particularly to service the primary contractor. Technology has allowed suppliers flexibility in their location decisions. A key supplier may need to be in or near the primary contractor's facility (particularly in the product development phase), but can usually be located anywhere as long as contract performance is not jeopardized.
Suppliers are already establishing plans to grow their business with the anticipated post-war rebuilding that will take place. And states are already competing for their business with recent announcements of additional incentives. It is anticipated that many significant real estate transactionswill immediately follow post-war contract awards.
The Real Estate Team
Dedicating the right resources and individuals is particularly important in the defense industry where detailed, technical performance is usually required of a facility.
It is most common that the director of corporate real estate have ultimate responsibility for the transaction, with the finance department approval required for the allocation of funds. But the business unit operating the facility must live with the physical space and account for the facilities expense, whether owned or leased. Defense firms have strong corporate real estate leaders that build teams of experts from finance, facilities, and operations to ensure that real estate serves the purpose it is needed for.
Outside consultants are usually required as well. An experienced broker is essential to help formulate and implement the facility acquisition strategy. The broker should have a strong knowledge of the industry and local real estate market conditions, as well as relationships within the local real estate market to facilitate the process and negotiate the most cost-effective transaction.
An architect can be a valuable resource, not just in planning space after it has been identified, but earlier in the site evaluation process to help understand the physical constraints of the alternatives and plan around such constraints. It is also essential that the architect be intimately familiar with the industry and the organization.
The Location of the Customer Creates a Real Estate Market
The critical component of site selection noted earlier, proximity to the customer, has in many instances created entire commercial real estate markets. Colorado Springs for example is a defense and aerospace dominated commercial market because of theinfluence of the nearby Petersen Air Force Base and Fort Carson Army Base. These locations have significant procurement responsibilities for the Air Force and Army, respectively. In the submarkets adjacent to these bases, as much as 80 percent of the commercial space is occupied by defense and aerospace firms.
Another example is Crystal City, Virginia. This market of approximately 10 million square feet of office space contains important governmental agencies including the U.S. Patent and Trade Office, Environmental Protection Agency, National Guard, Department of Defense and the U.S. Army. In addition, the Pentagon and National Airport are nearby. Defense and aerospace firms make up more than 75 percent of the real estate market.
Choosing the Right Site
There are a number of factors that must be in place in order for defense companies to consider alocation. First, there needs to be a reason for the defense industry to be there. Without a customer (military bases, procurement centers, etc.), there are no other compelling arguments to attract the defense industry. Second, a cost-competitive opportunity must exist. This can be created through low-cost, available existing commercial and industrial space or the ability to create such space witheconomic development incentives that can be made available through local, county and state programs to lower the overall cost of doing business. Third, the community must have, or be able to attractand retain the highly skilled workforce of defense companies. Thus the collaborative effort of an entire community (civic leaders, educational institutions, local businesses) is needed to attract anysignificant requirement of a defense company.
Current concerns over national security and the rebuilding of our military after the Iraqi war should provide opportunities for growth. The closure of the war will allow our nation's defense experts to assess the performance of existing weapons and products and outline a plan to rebuild the nation's defenses with even better weapons and products than exist today. On a regional level, the vast majority of future defense business will come from existing procurement locations and take advantage of defense industry facilities already in place (with possible growth in these core locations). However, new opportunities will result from the realignment of procurement through the shuffle that will continually occur in procurement.
About the Author