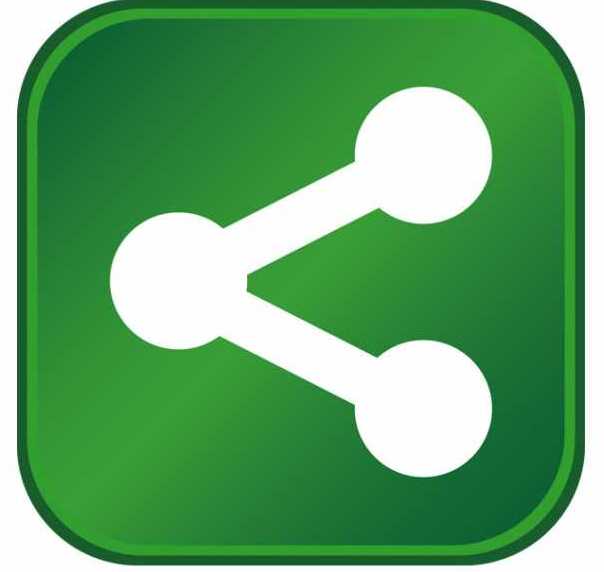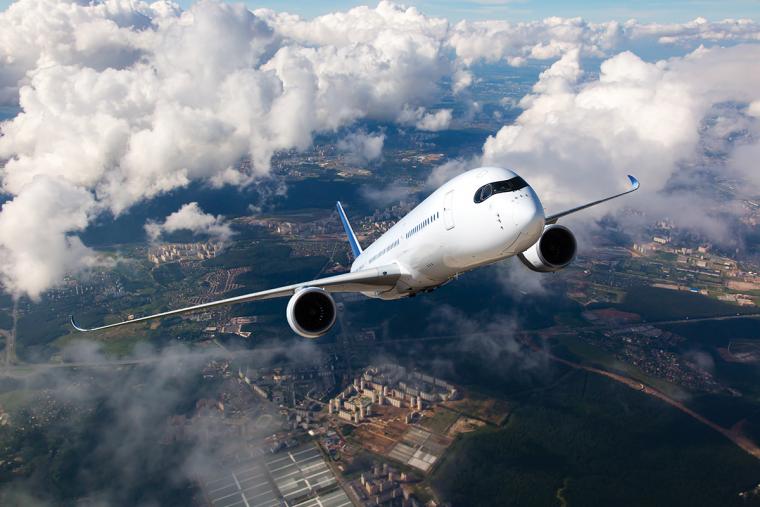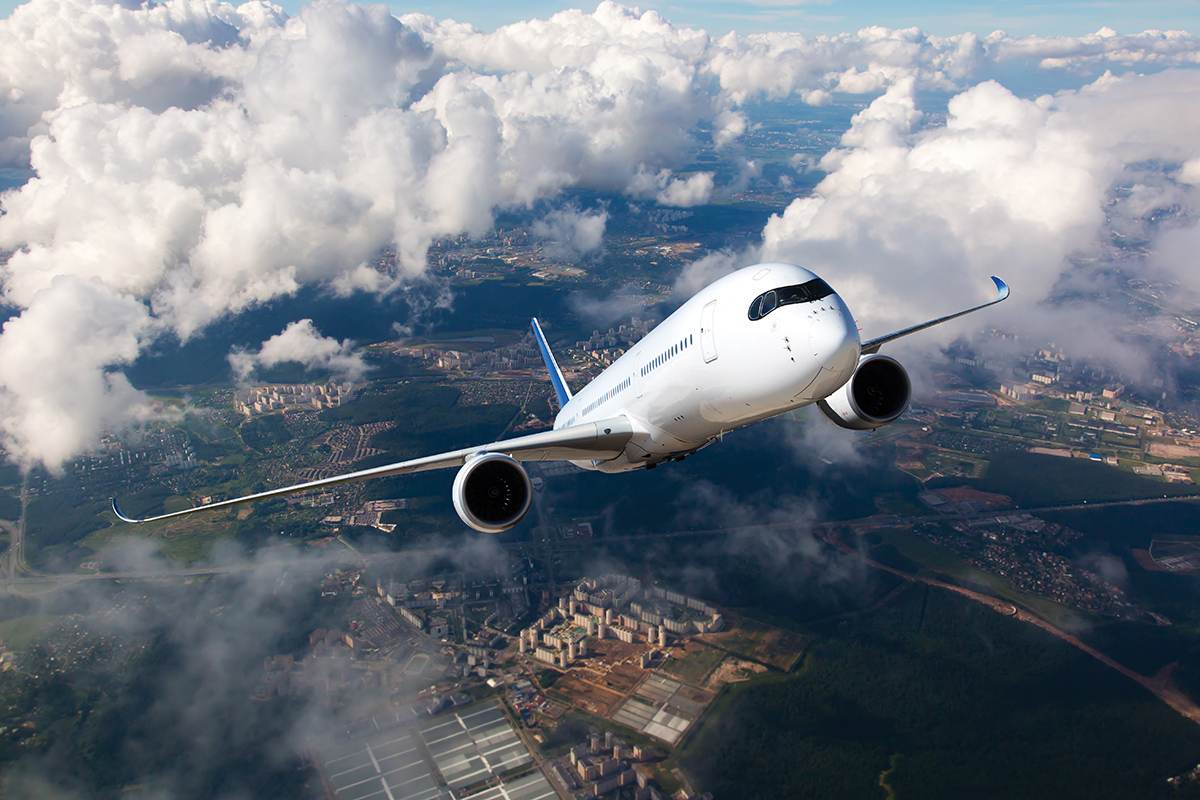 According to a 2016 market and program forecast produced by analysts at the Teal Group, aerospace remains the healthiest industrial segment of the world economy. Between 2016 and 2025, they forecast production of 52,673 turbine-powered aircraft worth $2 trillion (numbers represent 2016 USD). The military component of this market is worth $500 billion, while the civil sector is worth $1.5 trillion. It's worth noting that these numbers exclude uninhabited aircraft, non-turbine aircraft, maintenance, overhaul, upgrades and research.
 If these were included, along with aggregate revenues from the broader aircraft manufacturing industry, the market would be worth over $8 trillion to the world's economy over the next 10 years.1 Compared to the last 10 years – which saw double and sometimes triple the number of annual deliveries of new commercial aircraft orders – this represents nearly 40 percent growth. Researchers at Oxford Economics attribute this to the explosive growth of air traffic in the emerging world as rising incomes and declines in ticket fares make air travel affordable for increasing numbers of people. Across all markets, global air travel has increased 6.5 percent per year since the official end of the recession in 2009. Low crude-oil prices have also helped drive global airline profits to historic highs.2
The United States currently accounts for half the world's production in the aerospace sector, which includes finished aircraft and also parts and components that feed into supply chains of aircraft manufacturers. While this share has declined since its high-water mark of 70 percent in the 1990s, America's dominance in aerospace stands firm and shows little evidence of slowing down. America's trade surplus in aerospace products reached $80 billion in 2015 on exports of $140 billion, both record highs. This surplus, which has widened in the past 15 years both in absolute terms and as a percentage of aerospace exports, keeps the total U.S. trade deficit 10 percent smaller than it otherwise would be. China is now the most important single destination (passing Japan and the large European economies in 2013), but still only accounts for 10 percent of the total. As production demand for more airplanes rises, expansion and change is going to occur across every aspect of the industry. In the four months preceding this article being written, Trade & Industry Development magazine published a total of 14 announcements regarding new or expanded operations within the aerospace and defense industry. Over half of them – eight to be exact – took place in the southeastern U.S. The remaining six included three in the western states, two in the Northeast and one in Canada.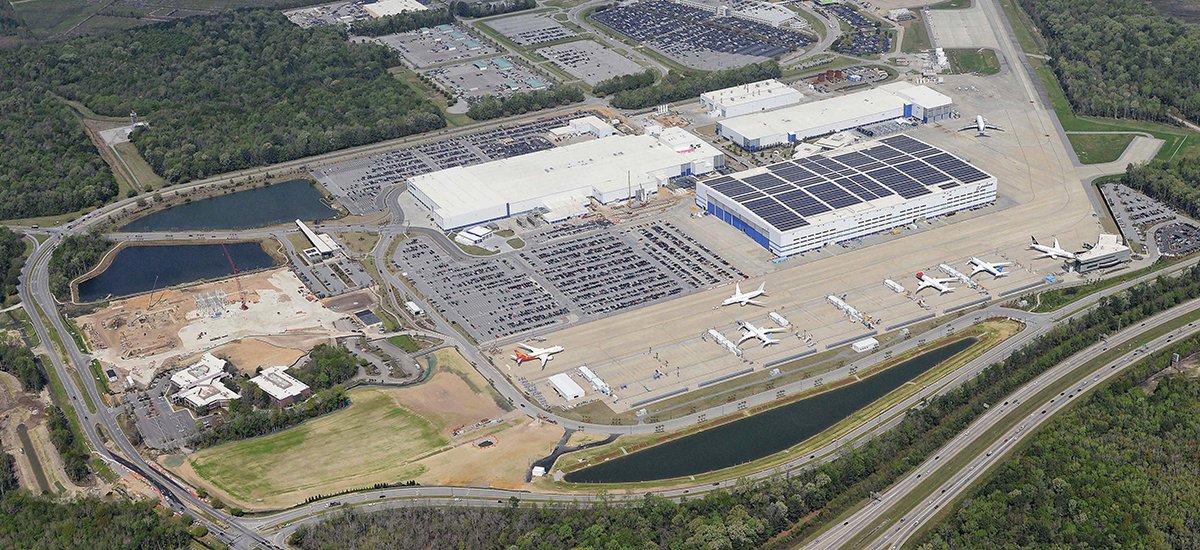 Aerospace in the South
Ever since Boeing decided to build a major assembly plant in North Charleston, South Carolina, in 2009, the Southeast has been a popular landing spot for aerospace companies. Suppliers like AMT Senior Aerospace and Toray have located in the region to be closer to their top customer, and in 2012, Boeing's main competitor, Airbus, announced it would build its first U.S. production facility in Mobile, Alabama.
A Seattle Times article from March 2016 quoted Airbus Americas President Barry Eccleston as saying its $600 million assembly plant at the Brookley Field Aeroplex was the seed that will grow into an aerospace cluster in Mobile. "Already we are seeing a 'build-it-and-they-will-come' syndrome," he said. "Suppliers are grouping themselves around us."
The cluster goes beyond Mobile, of course. It's spreading like wildfire across the Southeast, and with good reason. One is that the South has historically been a right-to-work (RTW) region of the country. And while RTW laws have now been adopted by the majority of states across the U.S., the difference is that the workers in southern states have long had a pervasive contempt for labor unions. This was resounded emphatically just a few months ago when thousands of employees at Boeing's North Charleston assembly site voted against forming a union. Of the 2,800 workers who voted, 74 percent opted to remain union-free despite the fact that Boeing is in the middle of layoffs. It was a humiliating defeat for the International Association of Machinists (IAM) that had spent years bitterly campaigning at the Boeing plant in an attempt to sway the factory's 3,000 workers.
Most companies prefer to operate in a non-union environment because it gives them greater flexibility and, reportedly, higher productivity. In fact, at the time of this writing, Lockheed Martin announced it was moving production of its F-16 fighter jets from Fort Worth, Texas, to Greenville, South Carolina, citing the Palmetto State's RTW advantages. They have also said if they win a contract to build 350 fighter jets for the U.S. Air Force, the planes will be assembled in Greenville.
"Certainly, the fact that South Carolina is a right-to-work state ... is an advantage we have here, and it helps our rate structure from an affordability standpoint," said Lockheed's Greenville operations spokesperson Leslie Farmer.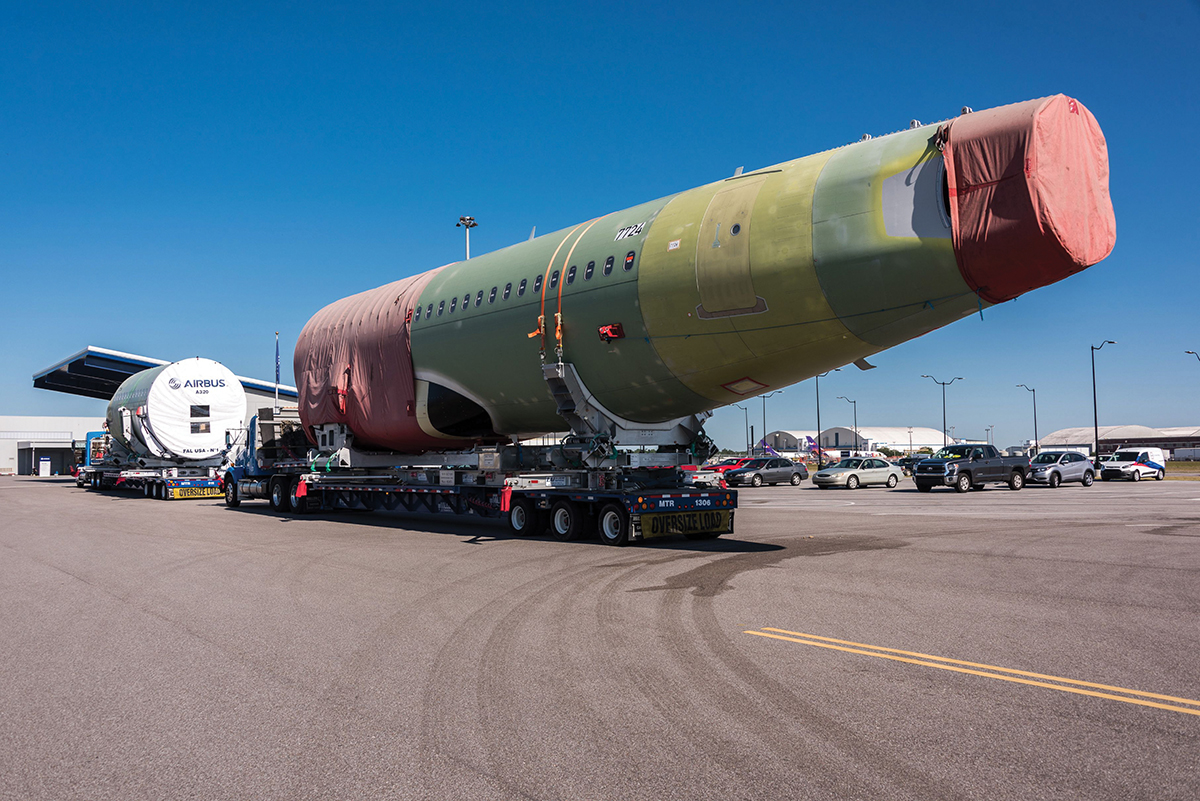 Growth Assisted by the Automotive Industry
Another influencing factor to the growth of the aerospace industry is a deliberate and focused attempt throughout the South to develop advanced manufacturing skills and expertise among workers. Rooted in manufacturing since its turn-of-the-century "Textile Capital of the World" title, economic developers and government officials across the South were desperate to find ways to make up for the loss of textile manufacturing to low-cost foreign markets. Unemployment was high because although Southern workers offered employers a strong work ethic, they did not have the required skills for advanced manufacturing. In the 1980s, widespread educational investments were made in advanced manufacturing skills training. Over time, the development of a skilled workforce, coupled with an inherently good work ethic, helped attract major automotive manufacturers like Mercedes, Honda and BMW. Those catalytic projects had a galvanizing ripple effect in attracting Tier 1, 2 and 3 suppliers, which has brought credibility to the South as a land of opportunity and making it much more competitive as an alternative to higher-cost union stronghold regions.
The creation of an automotive industry cluster caught the attention of the aerospace industry in particular because of the similarities in their supply chains. Both have tight production timeframes. Both make heavy use of air freight to move components, but they also use ground, rail, and steamship transportation to import parts from suppliers and to export finished products. A number of international airports throughout the South, notably Huntsville, Alabama, International, Charleston International, and Greenville-Spartanburg International in South Carolina, have expanded runways to accommodate the massive Beluga-type aircraft required to transport airfreight like plane parts and automobiles. Airbus' Gulf Coast location enables parts to be delivered from global locations via deep-sea vessels, and harbor deepening projects are underway at East Coast shipping terminals in Charleston and Savannah, Georgia, to make them capable of accepting New Panamax and Post Panamax ships.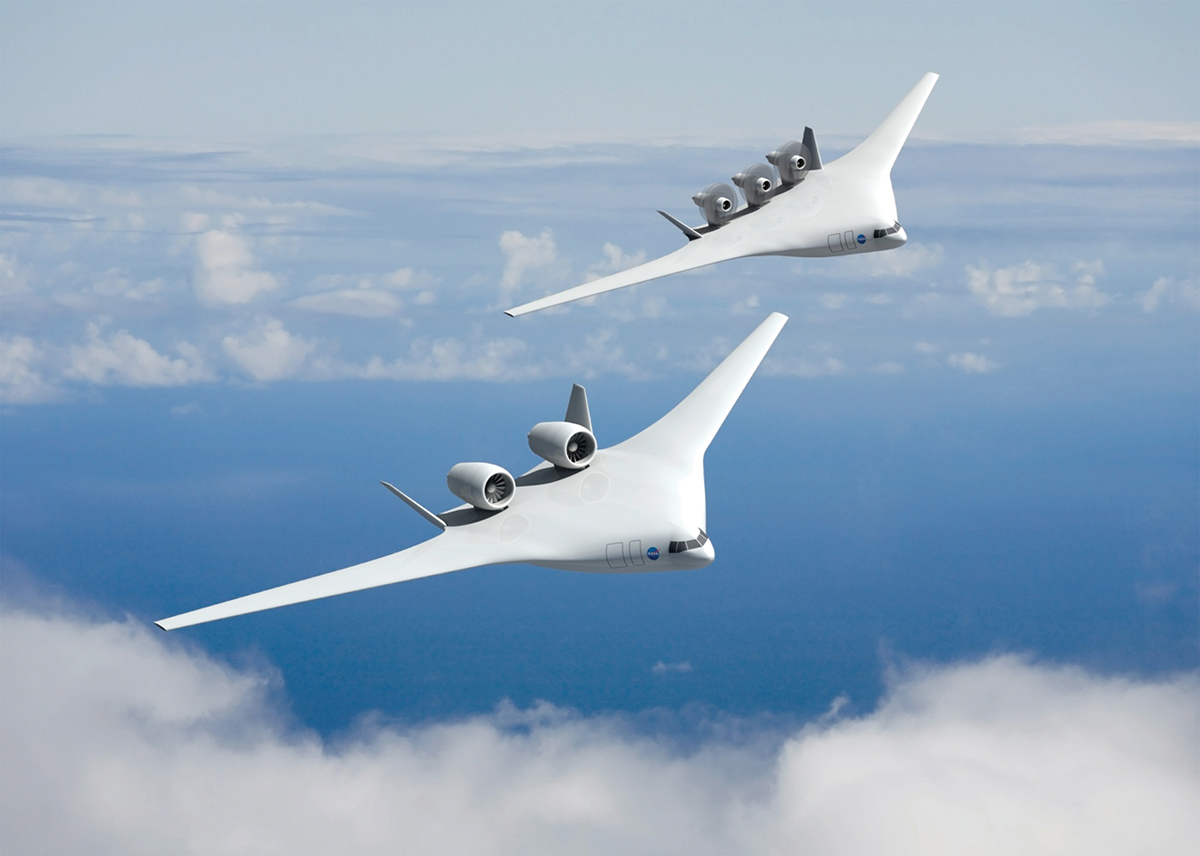 The Impact of Future Airplane Designs
The manufacturing of airplanes will continue to change as new designs and materials are explored in an effort to improve their performance in both commercial and defense sectors. For instance, today's aircraft rely on hinged flaps in their design to control the way in which they fly. However, hinged flaps can lead to turbulent airflow, which increases drag and reduces fuel efficiency. The stiff, rigid and fixed position of wings also limits the speed and angle a plane is able to fly. (Think about a commercial airliner's wings that sweep moderately toward the rear compared to the wings of a fighter jet that sweep much farther back to enable supersonic speeds.) Today, aerospace engineers are developing morphing wings that can bend and flex much like the wings of bats and birds. This has the potential for being optimal across all flight conditions, not only reducing turbulence and fuel consumption, but possibly reducing the visibility and radar signature for military aircraft, thus enhancing their stealth properties.3
The manufacture of these morphing wings will be unlike any process used in the production of wings today. "We take sheets of solid material and use water-jets to cut shapes out of it that can snap together into little diamond or square shapes that are hollow in the middle," said Kenneth Cheung, a research scientist at NASA's Ames Research Center, as reported by NOVA Next. "Imagine each of these shapes as Legos stacked together as 3D structures, but with excess material taken out of each Lego. Put together, it looks like foam."
If Cheung's design – or any of the dozen or so others in development – come to life, it will very likely lead to the emergence of entirely new supply chain sectors and open new doors for the carbon-fiber composite industry, which has realized some commercial success in aerospace already and has eagerly sought more opportunity there. Aircraft manufacturers such as Boeing and Airbus have experimented with carbon fiber composites for a number of years. Lightweight and strong, carbon fiber can be an exceptional replacement for aluminum and other metals. But its expense, which can range from $40 to $500 per pound, makes it cost prohibitive for many applications, such as large aircraft structures. That all changed with the Boeing 787 Dreamliner, which uses carbon fiber composites for the main structure, accounting for about half of total weight of the plane. Carbon fiber composites also make up more than half of the weight of the Airbus A350 XWB. But Boeing and Airbus do not have plans to redesign any of their other airliners to be as composites-intensive as the 787 and A350, both of which are expected to reach peak production over the next five years. And although military aircraft use carbon-fiber composites in their designs (it makes up approximately one-third of the weight of the F-35 fighter jet), new designs, such as morphing wings, could be the composites industry's windfall in aerospace.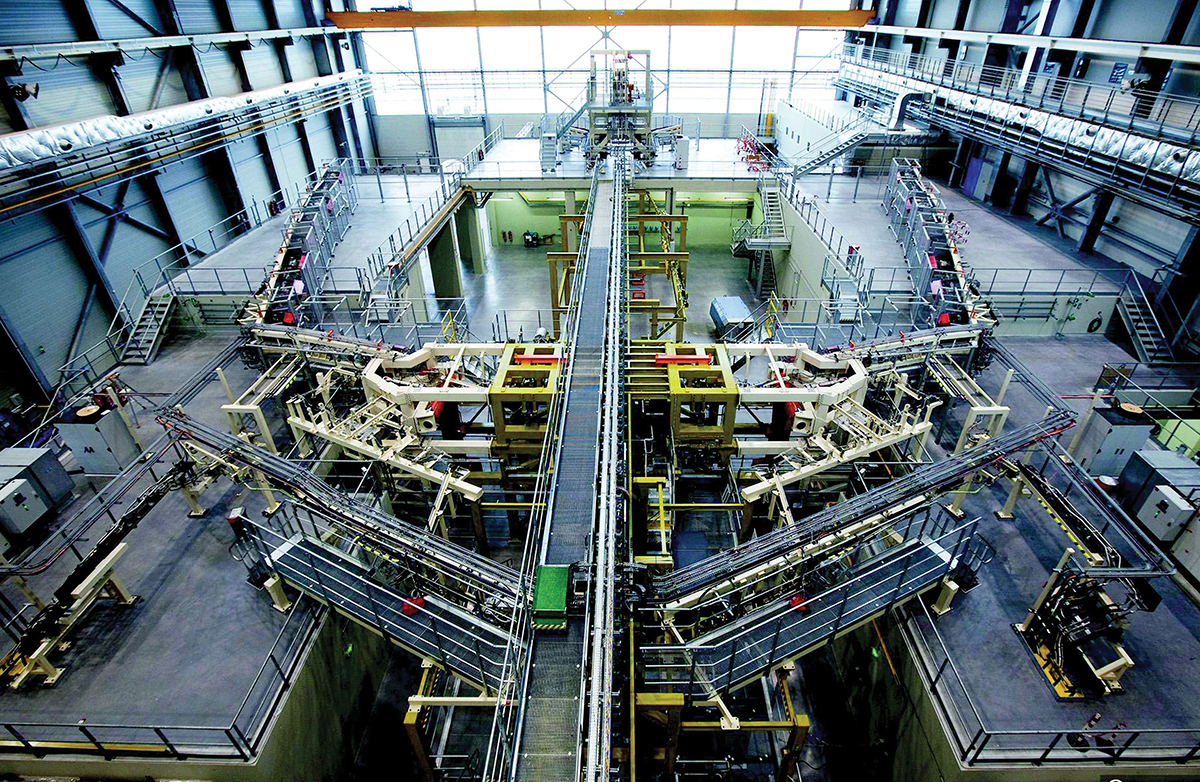 In all likelihood, the U.S. will soon begin to see an emergence of carbon fiber composites manufacturers to serve the aerospace industry. Proximity to customers will be important to them, as will minimizing infrastructure development costs to the greatest extent possible. This means finding sites that offer easy access to highways, major airports and seaside shipping terminals. Even more important, however, is finding sites in regions with low energy costs and ample availability of potable water. The production of carbon-fiber composites is energy- and water-intensive, so these two factors reign supreme in their site selection considerations. The level of skilled labor required in the composite manufacturing process funnels upward, meaning more lesser-skilled (and lower-cost) laborers are needed at the start of production, while fewer – but more highly skilled – workers are needed as production progresses.
Regardless of whether you specialize in site selection for capital-intensive operations, R&D or general manufacturing and suppliers, there is plenty of opportunity to mine in aerospace for the next decade. The industry cluster that has formed in the southeast will most likely lead companies to want to look there. The priorities of their long-term mission, however, will be your beacon to guide them to a proper home, wherever in the world that may be. T&ID
1 Aboulafia, Richard, "Trends and Themes in the Aircraft Market," http://advancedmanufacturing.org/?s=Trends+and+Themes+in+the+Aircraft+Market, (October 10, 2016).
2 Leonard, Jeremy, "US Aerospace Industry: Flying High, Soaring Higher?,"
http://www.industryweek.com/trade/us-aerospace-industry-flying-high-soaring-higher, (January 31, 2017).
3 Choi, Charles Q., "The 100-Year-Old Idea That Could Change Flight," http://www.pbs.org/wgbh/nova/next/space/morphing-wings/?utm_source=Twitter&utm_medium= pbs official&utm_campaign=nova_next, (Feb. 22, 2017).
About the Author