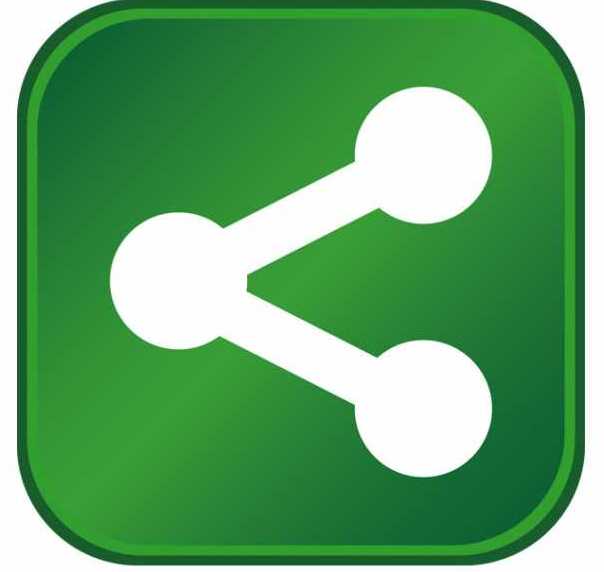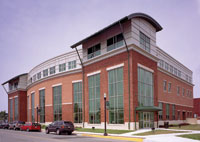 Nestled a short distance between two populous metropolitan areas and bisected by transportation behemoth Interstate 95 is Cecil County, Maryland, an area known for its "can-do" attitude and business-friendly culture. With approximately 4,500 people (nearly 15 percent) of its population working in manufacturing, this number will continue to grow.
Cecil County is home to manufacturers such as W.L. Gore (maker of GORE-TEX products), ATK Space Systems (the top producer of solid rocket propulsion systems), and Terumo Medical and Terumo Cardiovascular Systems (both in the medical field). They're being joined by companies drawn to the area's numerous assets, including available, affordable land and office space unusual for the crowded East Coast corridor.
Location is Key
Cecil County's proximity to major metro areas on the Eastern seaboard and major transportation is a major part of its success. It sits halfway between Baltimore and Philadelphia – both are less than an hour away from virtually any point in the county – and Wilmington, Delaware is even closer.
The centralized location makes it easy to get goods – and people – in and out.
Erika Quesenbery, marketing coordinator at the Cecil County Office of Economic Development said, "We're between two areas known for their high quality workforce. Employers can easily recruit employees from two major metropolitan areas, which is a huge draw for companies."
David Meiskin of Windsor Management, the Freehold, New Jersey developer of several mixed-use live/work communities in Cecil County agreed. "Cecil County is diverse and offers easy access to major roadways, which is why we are developing both corporate centers and residential projects in the county. Because it is strategically and conveniently located between Baltimore and Philadelphia, there is a tremendous labor pool to draw from."
With I-95 and route 40 running through the center of the county, employers, employees and suppliers can easily reach businesses in the area. It also means that local businesses have easy access to both Baltimore/Washington International Airport and Philadelphia International Airport. The county is also within an hour's drive of several ports: the Port of Baltimore, a leading U.S. automobile port; the Port of Wilmington; and the Port of Philadelphia.
The location and ease of transportation were definitely part of the appeal to W.L. Gore.
"Cecil County is ideal because of its location on the I-95 corridor, access to international airports, rail and surface transportation, nearby colleges and universities and, most importantly, the quality of life," said Michael Ratchford, government relations associate at W.L. Gore.
Herr Foods is another company that recently expanded its operations to Cecil County. This snack food maker opened up a40,000 square foot plant in the town of North East to meet the demand when the company's operations grew from regional to national distribution. Ed Herr, president/director, said the advantages to the location include its proximity to Interstate 95 and the fact that it is relatively near the Herr Foods' headquarters in Nottingham, Pennsylvania, which is in the next county over. "One of the attractions was that we can have our labor force work there and be close to home," he said.
Available Space, Coupled with a Business-friendly Culture Make it Easy to get Work Done
Another draw for businesses is the county's pro-business outlook and plenty of available space.
"We have a lot of readily available land and space. We have existing and brand new Class A office buildings – ready for a company to move in within 30 days. Not many places can say that," said Quesenbery.
Cecil County has a designated growth corridor between I-95 and Route 40. Charlestown Crossing, the county's first PUD, or Planned Unit Development, is located there, which incorporates a live/work concept of residential, recreation, open space, commercial and office space in a walkable community.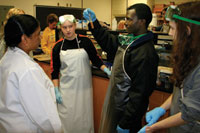 The county has also designated nine enterprise zones through the Maryland Enterprise Zone Program which offer incentives for businesses locating there. This includes a $1,000 credit for each new job created, a credit for disadvantaged workers and property zone tax credits for up to 10 years. Plus, the county's government is upgrading water and sewer service to make the area even more desirable for manufacturers.
"Our growth corridor is truly a growth corridor, not just a corridor in name alone," Quesenbery said. "You can see it reflected in our partnerships with forward-thinking developers who have invested their own money here to build, all because of our business-friendly county government."
Windsor Management's David Meiskin concurs. "Cecil County offers a friendly business environment and job growth is up 27 percent in the last five years, which is something you should not overlook."
Another business drawn to the area was Connections Marketing Group, the publisher of Cecil County Connections magazine. "We chose to start our business in Elkton for many reasons, including affordable work force, office space and a county government addressing the needs of the business community," said Bill DeFrietas, Connections' publisher and owner. "In less than three years, we have become profitable and accepted by residents and businesses alike."
BRAC 2005 Base Realignment is also Driving Businesses and People to the Area
Another development driving people and businesses to Cecil County is the military's Base Realignment and Closure (BRAC) decision, which is closing an army base in Ft. Monmouth, New Jersey and relocating portions of it to Aberdeen Proving Ground. APG, as it is called, is located in the county next to Cecil County and less than a 10 minute drive from parts of the county. According to BRAC, the area is expected to gain 451 military and 5,661 civilian jobs.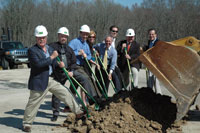 "The BRAC decision will be finalized by September, 2011 and up to 11,000 will be coming into this area. If the contractors and workforce aren't required to be located on base, they'll need to be close by. Cecil County is already seeing an influx," said Quesenbery.
One of these contractors, a tool and die manufacturer, recently relocated from New Jersey to an 8,700 square foot facility in Cecil County. As evidence of the county's pro-business attitude, Quesenbery said that the tool and die maker's owner needed to be in a new space within 15 days of his original phone call to Cecil County's Office of Economic Development. "While other areas [he was exploring] were directing the owner to websites for information, our developers and owners spoke to him and asked, 'What can we do and how can we make it happen?' As a result, we're now working with the company to move in equipment," she said.
The Cecil County Office of Economic Development is also working directly with businesses and individuals at Ft. Monmouth to showcase the advantages of Cecil County. It recently held an expo that drew 1,000 people and 103 vendors from Cecil County, "bringing our communities to them," explained Quesenbery. It was so successful that another expo is in the works.
Cecil County also has taken the unique step of chartering tour buses to bring people from Ft. Monmouth to Cecil County, showing them around the area. Quesenbery commented, "No one had ever done this with a BRAC before."
Local Partnerships Enhance the Business Climate
To further help existing and incoming businesses and workers, the Cecil County Office of Economic Development has partnered with local Cecil College to develop additional programs to enhance education and training.
It also works closely with the Susquehanna Workforce Network (SWN), a private, non-profit organization that oversees, coordinates and plans workforce development services for businesses and individuals in northeastern Maryland. SWN helps people looking for jobs, provides recruiting services, offers training and more. In Cecil County, this can-do attitude and personal touch have sealed the deal for many local businesses.
"We pride ourselves on the personal touch. We try to be as welcoming and helpful as we possibly can," said Quesenbery.
And with the word about Cecil County out, the area is enjoying the growth of businesses streaming in.
About the Author