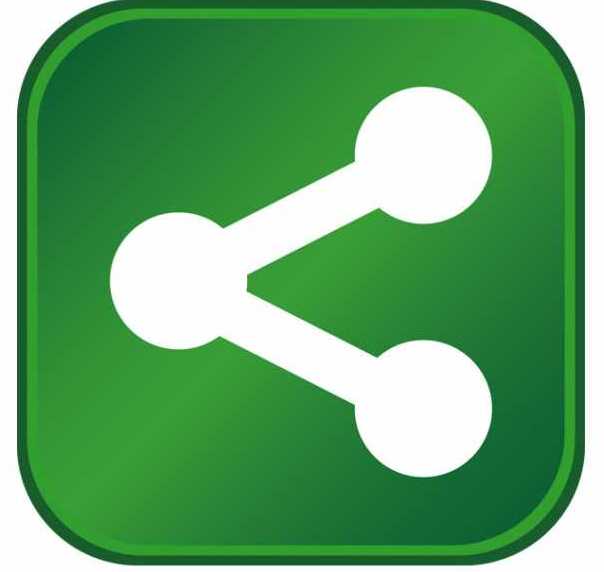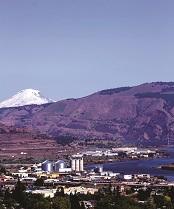 From coast to coast, economic developers and business owners are finding that clean industry initiatives are a smart way to sustain both their bottom line and the local economy. Clean industry-related technology and the companies behind them benefit from a growing demand for greener business practices, along with state incentives and a push from higher education.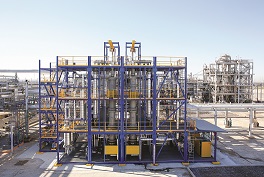 La Porte, Texas
San Francisco-based Siluria Technologies has found a cost-effective way to make ethylene – a key ingredient in plastics – from methane, the largest component of natural gas. And they're proving that this technology works in LaPorte, Texas. The $15 million facility opened in early 2015.
Natural gas burns more cleanly and is more abundant than oil. But until now, oil has maintained a crucial advantage because it is easier and cheaper to convert into chemicals such as ethylene.
Siluria's La Porte site houses the world's first demonstration plant to convert natural gas to ethylene using the oxidative coupling of methane (OCM). This plant is a key milestone as the final scale-up of the OCM process technology and paves the way for the company to deploy commercial-scale plants.
"We conducted a fairly extensive search across the United States to site our demonstration plant," said David Zaziski, Ph.D., director of external affairs at Siluria Technologies. "What drew us to La Porte and the greater Houston area was the strategic importance of being part of one of the premier locations for the energy industry."
Situated on Galveston Bay 25 miles east of downtown Houston, La Porte is an ideal location for businesses in the warehousing and manufacturing industries, along with those that have ties to the energy industry.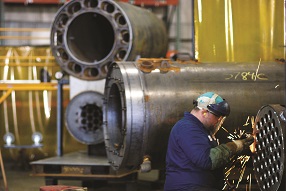 Oswego County, New York
Located on the southeastern shore of Lake Ontario, clean industry abounds in Oswego County.
"Oswego County is part of the nationally recognized Advanced Manufacturing in Thermal and Environmental Controls (AM-TEC) initiative and home to the Syracuse Center of Excellence for clean energy and environmental systems," "said L. Michael Treadwell, executive director of Operation Oswego County.
The AM-TEC initiative provides targeted economic development assistance to manufacturers of thermal and environmental control equipment and their suppliers. The Syracuse Center of Excellence is a collaboration of over 200 companies and institutions that address global challenges in clean and renewable energy, indoor environmental quality and water resources.
"The Fulton Companies, a commercial boiler manufacturer and HealthWay, a manufacturer of commercial filtration systems, are just two examples of companies within the clean industry sector in Oswego County and both are AM-TEC partners," said Treadwell.
The Fulton Companies has been in Oswego County since 1949 and recently spent $13.5 million on an expansion, due in large part to the area's workforce. HealthWay was founded after company leaders acquired an air-filtration product from another company and recently expanded to meet current and future growth.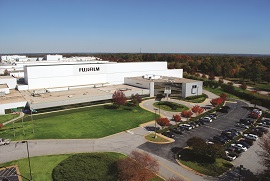 Greenwood County, South Carolina
Located in the western part of the state, Greenwood is close to all major Southern markets. It's also a regional hotspot for clean industry.
Power management company Eaton has a hydraulics facility in Greenwood with a "zero waste-to-landfill" initiative. It has eliminated all waste – 112.5 tons so far that would have been sent to landfills —  through recycling, re-use, new work processes and other means. The 100 employees working at the facility produce hydraulic square pumps, motors and new and remanufactured vane pumps.

"Waste reduction is environmentally responsible and the right thing to do for Greenwood facility and our community," said Brandon Dickens, plant manager. "Doing what's right for the environment is part of our culture of doing business right."
In another example, Fujifilm Manufacturing has a plant in Greenwood with state-of-the-art manufacturing facilities for the production of QuickSnap recyclable cameras, inkjet photographic paper and digital printing plates. The company has a number of green-based programs, including two onsite wastewater treatment plants and an onsite recycling center. It also uses methane from a county landfill for energy and focuses on reducing overall energy use, according to James Bateman, the business development manager at the Greenwood Partnership Alliance.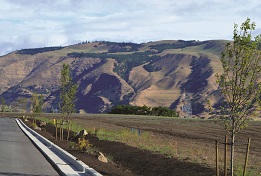 Port of The Dalles, Oregon
Located in Oregon's Columbia River Gorge, the Port of The Dalles is designated as an Oregon special business district.
"We are just completing a fully served, sustainably developed industrial park on the Columbia River called the Columbia Gorge Industrial Center. It features an onsite bioswale system that filters storm runoff before it leaves the land," said Andrea Klaas, executive director at the Port of The Dalles.
In addition to available industrial land and excellent access to multimodal transportation, Klaas noted that clean industry companies are drawn to the area's low-cost, renewable electricity generated from hydropower.
The Port is home to a number of companies involved in clean industry initiatives. One is U.S. Watermaker, which makes reverse osmosis water filters for marine purposes, from small powerboats to large cruise ships. Another, Integrated 3D Manufacturing, uses direct laser sintering to "'print" metal parts for small-batch manufacturing, a clean, efficient process that makes parts just as strong as casting with less material through latticed design.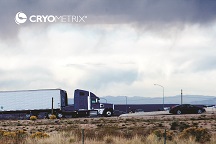 The state of Utah
Business of all types is booming in Utah.
"Utah has been recognized as one of the best states for business including the Kaufmann Foundation and Forbes Magazine, which ranked us number one, four out of the past five years," said Michael O'Malley, marketing director at Utah's Governor's Office of Economic Development.
"With our business-friendly environment and tax rate that hasn't changed in 20 years, we're attractive to out-of-state business."
Thomas Wadsworth, the state's TCIP fund manager added, "Utah has programs that encourage innovation in sectors like clean industry, fueling our reputation for developing innovative technologies."
One innovative technology is Reflect Scientific's Cryometrix AZE (Advanced Zero Emissions) refrigeration system – a recipient of Utah Business Innovative Green Product Award. Cryometrix cooling and refrigeration products use a revolutionary liquid nitrogen technology for applications including refrigerated trucks and biotech labs. Not only is liquid nitrogen a sustainable, low-cost by-product from the gas liquefaction industry, the products have zero emissions, no noise and reduce costs.
The company relocated from Mountain View, California in 1993.
"After a long look at the Utah economy and their business-friendly climate, we decided to relocate the company to Orem, Utah in 2006," said Sam Sampson, Cryometrix sales director.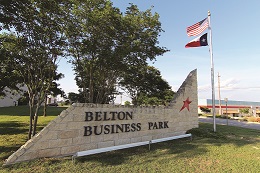 Belton, Texas
Belton, Texas is another Texas community that is centrally located to the state's energy industry, along with higher education and a ready, well-trained workforce.
"Belton is a prime location for the clean technology industry," said Cynthia Hernandez, executive director of the Belton Economic Development Corporation. "Plus, our proximity to Fort Hood translates into a young, skilled and reliable labor workforce."
The area also features the Belton Business Park, a 200-acre planned development offering shovel-ready sites.
Because of nearby Texas A&M University-Central Texas, Belton is targeting clean industry companies. The university's Center for Solar Energy is committed to fostering growth in America's renewable energy industry through a model that supports, develops and ultimately launches emergent photovoltaic technologies.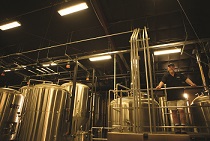 Keller, Texas
Nestled in the heart of the Dallas-Fort Worth Metroplex, Keller pairs big-city conveniences with an emphasis on quality of life. This quality extends to local businesses, such as the Shannon Brewery Co., which focuses on sustainable business practices.
According to Chastity Minter, economic development coordinator at Keller Economic Development Department, brewery owner Shannon Carter located the business in Keller after the city's economic development director arranged a meeting with Joe McCombs, who discovered Samantha Spring, a local natural spring. Samantha Spring currently supplies more than 200,000 gallons of spring water daily to customers throughout North Texas.
Because Shannon Brewery is located on Samantha Spring's property, it is able to pipe in pure spring water directly from the source. Following clean industry practices, none of the water pumped into the brewery is lost down a drain. Instead, a closed-loop system allows the water to be piped into a cold-water holding tank. A two-stage heat exchanger heats the water to 190 degrees Fahrenheit then stores it in a tank until ready for use. The brewery uses an on-demand tankless water heater for the sparge water used to rinse the whole grains. The by-products created during the brewing process are donated to local farmers and ranchers.
About the Author