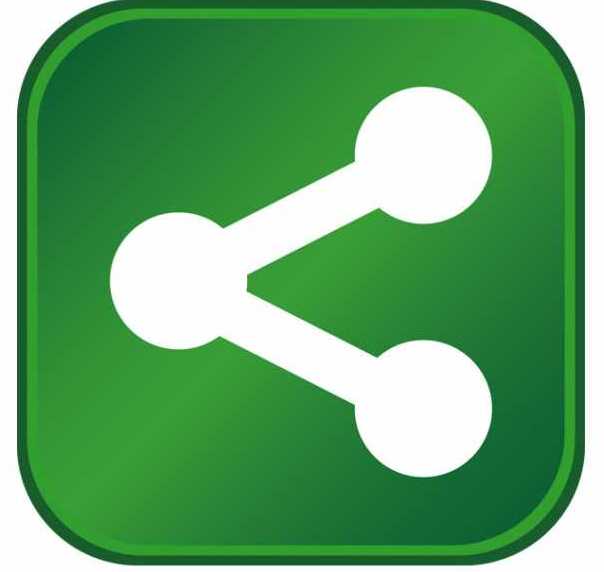 A look at the state of green technology around the country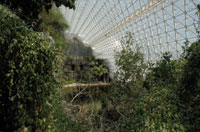 The green technology field is huge, fueled in no small part by political and environmental issues, as well as those lured by the sheer economics of it all. From the federal government's attempts to reduce the country's dependence on foreign oil and the political instability it causes to the anger surrounding BP's disastrous oil spill off Louisiana in the Gulf of Mexico, drivers abound.
Throughout the process, companies and regions across the country are taking part in the green technology supply chain. Some are involved in manufacturing the equipment or parts while others are harnessing the energy itself. Companies from coast to coast are working to employ green measures to reduce their carbon footprint. Research at both the university and corporate level are fueling advances in the field, while federal, state and local incentives are driving investment.
Even luminaries like Bill Gates are getting into the act. The American Energy Innovation Council, which is led by Gates and General Electric's Jeff Immelt, recently provided a set of recommendations that could help push renewable and clean energy technologies further into the overall energy picture in the U.S., saying: "We must make a serious commitment to modernizing our energy system with cleaner, more efficient technologies. Such a commitment should include both robust, public investments in innovative energy technologies as well as policy reforms to deploy these technologies on a large scale. By tapping America's entrepreneurial spirit and longstanding leadership in technology innovation, we can set a course for a prosperous, sustainable economy—and take control of our energy future."
A major part of green technology is renewable energy. The most prominent ones are solar, which includes photovoltaic panel (PV) technology and concentrating solar power (CSP) and wind, with wind farms appearing throughout the country. Biomass is another form of renewable energy, driven by both methane digesters and algae technology that turns what is essentially slime into everything from ethanol to jet fuel. Another category is the production and storage of hydrogen as a fuel source.
With all this going on, it's no wonder green technology is lucrative to communities throughout the country.
The factors behind the growth of green technology nationwide
Natural resources, a strong manufacturing base, government incentives and a knowledgeable workforce are spurring green technology growth in regions around the country. These factors are drawing new companies to the areas and encouraging existing ones to expand in new directions.
Arizona boasts of approximately 320 days of sunshine a year as well as abundant wind in some areas. Not surprisingly, numerous alternative energy companies there abound.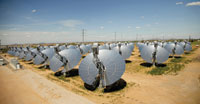 Scientific American magazine stated, "The energy in sunlight striking the earth for 40 minutes is equivalent to global energy consumption for one year."
"Stirling Energy Systems (SES) chose to stay in Arizona and expand in Scottsdale because of the business-friendly environment and the large amount of semiconductor talent and engineering infrastructure here from the existing aerospace and other high-tech companies – along with the 300-plus days of sunshine," said Janette Coates, communications manager.
Some areas have a lucrative mix of natural resources and existing business infrastructure. One such area is the Great Lakes Bay Region of Michigan, an area comprising Midland, Bay and Saginaw Counties, which has both solar and wind farms. Scott Walker, CEO of Midland Tomorrow, said that the area has 300 to 400 MW of wind capacity, while its solar profile compares to that of Germany, an early adopter of solar technology. Meanwhile, numerous alternative energy startups, R&D and products have sprung out of Dow Corning Corporation and The Dow Chemical Company, two global chemical manufacturers that are headquartered in the region.
Research entities such as National Labs and universities are a magnet for companies that are R&D or technology-driven. In Aiken County, South Carolina, Toyota based a research lab in a facility that shares a building with the Savannah River National Lab in the Aiken County-owned Center for Hydrogen Research. Using the National Lab's research to augment Toyota's in-house research, the company is finessing hydrogen storage to power its automobiles.
In other areas, green technology stems from companies adapting existing capabilities for a new market, such as Merit Gear, which has been located in tiny Antigo, Wisconsin, since 1952 and is now is an OEM gear manufacturer for wind turbines.
Or, in the case of Onondaga County, New York, the legacy of heavy manufacturers such as Allied Chemical have necessitated the focus on land reclamation and brownfield cleanup. Brownfield cleanup involves the redevelopment and reuse of property that is complicated by the presence or potential presence of a hazardous substance, pollutant or contaminant, according to the Environmental Protection Agency.
Private companies such as the Honeywell Corporation are partnering with the New York State Department of Environmental Conservation's Brownfield Cleanup Program to develop new technology that will improve the management and cleanup of brownfields. As the result of this partnership, locations such as a former Allied Chemical site in Solvay, New York, will be remediated and given new life. Empire Tissue Company LLC is locating to one such spot, investing more than $165 million in a recycled tissue / towel / napkin paper manufacturing facility that will use environmentally friendly technology throughout its manufacturing and waste reduction process.
Alternative energy equipment manufacturers see great opportunities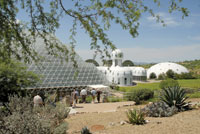 Scottsdale, Arizona-based SES is a pioneer in the design and development of concentrating solar power solutions. Its SunCatcher solar dish provides utility-scale solar electricity. The company along with its sister company, Tessera Solar, opened the world's first commercial solar plant, called Maricopa Solar, in a suburb of Phoenix. It's in the midst of selling the SunCatcher to utilities such as Southern California Edison and San Diego Gas & Electric in California and CPS Energy in Texas.
SES has spurred the growth of the supply chain in the area. Janette Coates there said they chose to partner with Tower Automotive because Tower is accustomed to high-volume production from the automotive industry – and SES needs to manufacture thousands of SunCatcher dishes to provide power to utilities.
"Stirling attracted suppliers like Tower Automotive, who in turn was a catalyst for other companies to join the region. That's how you get critical mass and grow a sector in the economy," said Bennett Curry, business attraction manager at the Arizona Department of Commerce.
One weak link in the alternative energy chain has been ways to store excess alternative energy. Joplin, Missouri-based EaglePicher designs and manufactures high tech batteries for industries such as aerospace and defense, including batteries used on the Space Station, the Hubble telescope and satellites. Several years ago, it began developing ways to create batteries to harness and store renewable energy and last fall, received a Department of Energy award for renewable battery technology development.
"With all the instability and volatility regarding oil, the renewable market has become a priority for many people," said Dave Lucero, director of alternative energy storage there. "Many utilities want to incorporate renewable energy sources, but when the wind doesn't blow and the sun doesn't shine, what do you do? EaglePicher is solving that problem."
Existing OEMs have begun to retool to expand their markets – and business.
Manufacturers who produce everything from gears to ball bearings to molded fiberglass parts have adapted and expanded their offerings to serve as OEMs to the renewable energy sector. This adaptability is a boon for traditional manufacturers who've seen their original markets shrink or are looking for opportunities to expand.
Able Manufacturing & Assembly LLC in Joplin, Missouri, is one of these companies. The long-established company, which offers composite manufacturing, metal fabrication and more, produces molded fiberglass parts for vehicles like trucks and tractors. Wanting to diversify further, it found that its experience manufacturing large complicated fiberglass components is ideal for making wind turbine parts. Its business model now includes structures for nacelle housings and wind blade accessories, which can be as large as 30 feet across.
Able President/CEO Jim Schwarz explained, "This was a natural progression for our company, both in terms of our capabilities and our location. Not only is the central U.S. is a wind hot spot, major wind turbine and blade manufacturers, including LM WindPower, Siemens, Nordex, Alstom and Mitsubishi have established facilities in nearby Kansas, Arkansas and Texas locations."
Merit Gear in Antigo, Wisconsin, is another example of a mainstream manufacturer who expanded its offerings to the wind sector and is undergoing a $20 million expansion to build huge gears for wind turbines.
"We're getting ourselves into a position to be able to gears of any size, from two inches to 11 feet," said Bob Klehr, CFO/controller of Merit Gear. "Within the next three to four years, I predict we're going to double our employment because of the potential of this market."
Going green at a corporate and regional level.
Both companies and regions are getting in the act. The Economic Development Partnership in Aiken County, South Carolina, recently installed a hydrogen filling station at its Sage Mill Industrial Park. Then it convinced tenants Bridgestone and a Kimberly Clark distribution center to switch to hydrogen fuel cell forklifts. According to Fred Humes, director of the Economic Development Partnership, what used to take companies six-to-eight hours to recharge a forklift battery now only takes two-to-three minutes to refuel.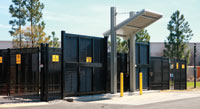 Government incentives are also helping smaller companies go green. Johnson Electric Coil Company, located in Antigo, Wisconsin, is participating in the state's Profitable/Sustainability Initiative Pilot program, which is designed to help small and mid-sized manufacturers use sustainable practices to save money and gain a competitive edge. According to President Bill Bockes, the company is looking to reducing energy consumption, along with other measures.
Some newer companies are going green from the get-go. Empire Tissue, the Onondaga County, New York, manufacturer of recycled tissue products, has taken great care to reduce the company's carbon footprint.
Jim Austin, president of Empire Tissue, said, "We have a very efficient plant. We designed it for multiple heat recovery components to reutilize the energy. We've designed loops so each gallon of water brought into the plant is reused four times."
And not only does Empire Tissue give recycled waste paper a new life, it takes the waste from its manufacturing process and sells it to another company that turns the paper mill sludge into affordable, effective animal bedding for the area's thriving dairy industry.
R&D and education paves the way.
Without higher education and R&D investment in green technology, this burgeoning sector would come to a screeching halt.
Aiken County, South Carolina, is an area with both. Along with the Savannah River National Lab, the University of South Carolina (USC) in Columbia has pioneered fuel cell research while USC, Aiken, focuses on research relating to biohydrogen, the process of extracting hydrogen from microbes. This technology has applications to run microdevices that need small amounts of power.
"One area the National Lab is focusing on is energy independence and improving our national security by reducing our dependence on foreign sources of petroleum," said Aiken's Fred Humes. "Its collaboration with Toyota and General Motors is helping bring hydrogen technology to the forefront."
Other universities are furthering green technology through their commitment to educating the ranks of students. In Missouri, Crowder College, a community college in Neosho created the Missouri Alternative and Renewable Energy Technology Center (MARET). In addition to R&D and business incubation, it offers degrees and certifications in solar and wind technology. The certification programs are designed to train the legions of employees needed to install and maintain renewable equipment.
Also in Missouri, a joint venture between four state universities, private industry and business organizations helped create the Missouri Center for Advanced Power Systems Research (MOCAP). The cooperative is the brainchild of Missouri Southern State University, Joplin Area Chamber of Commerce and EaglePicher Technologies, which found that it needed to extensively train new employees to augment their education.
"One area of concern at EaglePicher has been recruiting qualified engineering students with the type of knowledge we need," said Lucero.
This newly created center opens in September 2010 and involves collaboration with University of Missouri at Columbia, Missouri Southern State University, Missouri University of Science and Technology and Missouri State University to offer engineering and chemistry students a minor in energy storage technologies.
Green technology – there's no end in sight.
Scott Walker at Michigan's Midland Tomorrow summed it up well. "Over the next 10 to15 years, the focus on new green technologies and alternative energy will be the fundamental basis for the growth both in our local economy and nationally. It'll be on the start of the supply chain and materials development, but it'll also be further down the supply chain to the application of the green technology. It's exciting to see it happening. Larger and smaller companies are changing how they do business because of the focus on green technologies," he said.
About the Author