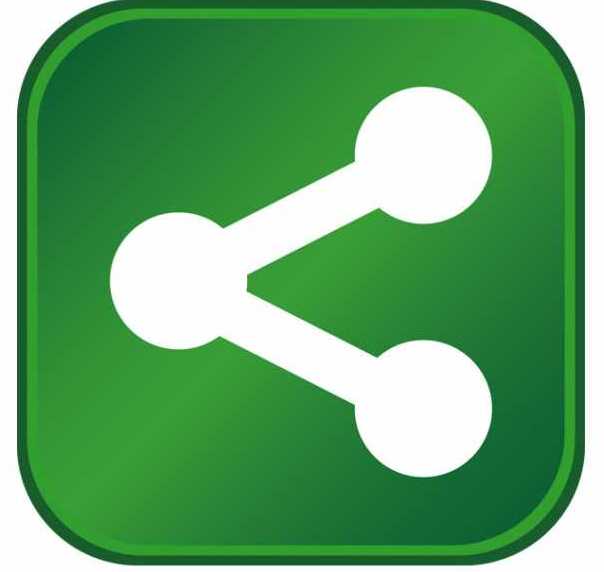 Further solidifying Kentucky's emerging role in the development of next generation batteries, Gov. Steve Beshear announced NOHMs Technologies Inc. has chosen Lexington to locate R&D, product development, business operations and a state-of-the-art research, manufacturing and product development facility for military, cell phone and electric vehicle lithium-ion batteries.
The company, which plans to create up to 162 jobs and invest more than $5.3 million in the project, will utilize the Kentucky-Argonne Battery Manufacturing Research and Development Center and the University of Kentucky's Spindletop Administration Building.   
"This is an exciting day for Kentucky and for Lexington," said Gov. Beshear. "We are talking about 162 high-quality jobs and an investment of more than $5.3 million in the Commonwealth by an innovative company with an eye to the future, especially in a crucial field where economics, energy and the environment intersect. With this type of technology, NOHMs and Kentucky-Argonne are helping Kentucky lead the charge in advancing the future energy and economic security of the United States."
Founded in October 2010, NOHMs Technologies has developed a battery that is based on lithium-sulfur chemistry. The company's vision is to commercialize lithium-sulfur battery technology that will revolutionize vehicle markets, including everything from spacecraft to electric automobiles. The company believes its lithium-sulfur batteries can deliver enough energy at a cost low enough to allow mass commercialization of electric vehicles.
"We are thrilled to now be a member of the Kentucky business community," said Nathan Ball, CEO of NOHMs. "This move will enable our company to take the next step fully to develop and commercialize our products across a variety of markets. We chose Kentucky because of the state's reputation for manufacturing and a talented workforce, strong support from the state for the battery and automotive industry and the facilities at KY-Argonne. The capabilities that exist here and that are being installed as the center continues to grow are unparalleled in this country outside of a big company or a national lab. We also benefit from a close relationship with the University of Kentucky's Center for Applied Energy Research, which has a long history in developing technology across many energy sectors."
In August of last year, Gov. Beshear cut the ribbon on the Kentucky-Argonne Center that is a partnership between the Commonwealth of Kentucky, University of Kentucky, University of Louisville and Argonne National Laboratory, a leader in basic battery research. During the past year, joint research projects have been developed with several major automotive manufacturers, including Ford, Hitachi and Toyota.
"NOHMs represents precisely the kind of company Gov. Beshear envisioned as he created the Kentucky-Argonne Center," said Dr. Tony Hancock, executive director of the Kentucky Argonne Center. "NOHMs has a game-changing technology in the battery industry, and by using the world-class facilities and equipment at Kentucky-Argonne, NOHMs will be able to produce prototype quantities for testing this new technology. We are actively recruiting other companies such as NOHMs to move to Kentucky, use this facility and help make Kentucky the center for battery technology."
"Today celebrates new opportunities reached through partnership," said University of Kentucky President Eli Capilouto. "This announcement exemplifies the incredible possibilities unleashed when human capital, space and expertise combine with state and local entities to attract a new company, new technology and high-wage jobs to central Kentucky. It also underscores the importance of federal and state research and development support to pioneer innovations that transform industry and fuel economic growth."
To encourage the investment and job creation in Lexington, the Kentucky Economic Development Finance Authority preliminarily approved the company for tax incentives up to $2.1 million through the Kentucky Business Investment program. The performance-based incentive allows a company to keep a portion of its investment over the term of the agreement through corporate income tax credits and wage assessments by meeting job and investment targets. 
"I am pleased to welcome NOHMs Technologies to Lexington. The Bluegrass Region will be a good fit, and our skilled workforce and location will more than meet the needs of the manufacturing development facility," said Sen. Julian M. Carroll, of Frankfort. "Our new corporate friend will join our already established and growing industry in stimulating the economy of the Commonwealth of Kentucky. I look forward to many years of partnering with NOHMs and wish them much success."
"Since Toyota first announced they were calling Georgetown home for production of the Camry, Kentucky has been a global leader in the automotive and auto component manufacturing industry," said Rep. Ryan Quarles, of Georgetown. "NOHMs Technology's decision to bring its facility to Lexington is a sign that the Commonwealth will remain a leader in the auto industry, even as we work toward putting high-quality electric vehicles on our nation's highways."
NOHMs was also a recipient of the Bluegrass Business Development Partnership's Rent Subsidy Program. The program is designed to recruit emerging technological companies and provide a rent subsidy up to $10,000 the first year in Lexington. The program is available to companies who have received a Small Business Innovation Research matching grant from the Commonwealth of Kentucky, which NOHMs did earlier this year. 
"Bringing NOHMs Technologies and 162 good jobs here is a vote of confidence for Lexington among research companies and green energy companies," Lexington Mayor Jim Gray said.
"The Bluegrass Business Development Partnership is delighted about NOHMs Technologies' decision to locate in Lexington," said Bob Quick, president and CEO of Commerce Lexington Inc. "Clean, renewable energy is one of Lexington's targeted industries, and we are happy there are many resources available to NOHMs in this field.  We are excited to see NOHMs join this growing niche industry in our region." 
For more information on NOHMs, visit www.nohms.com.
Information on Kentucky's economic development efforts and programs is available at www.ThinkKentucky.com. Fans of the Cabinet for Economic Development can also join the discussion on Facebook or follow on Twitter. Watch the Cabinet's "This is My Kentucky" video on YouTube.
A detailed community profile for Lexington (Fayette County) can be viewed here.