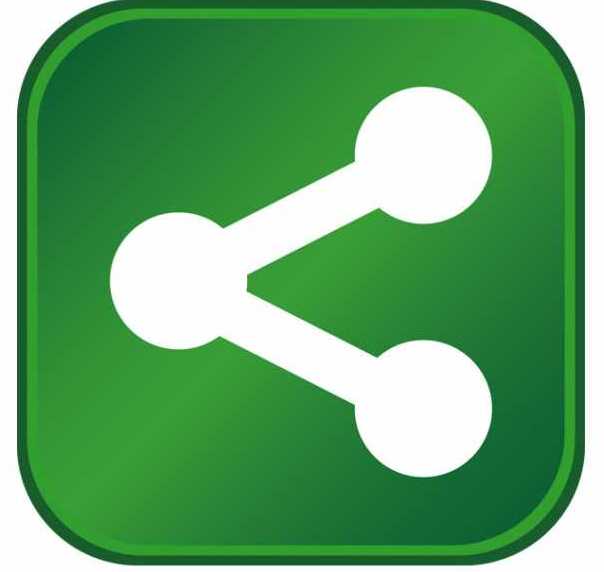 Numerous metropolitan statistical areas, micropolitan statistical areas and counties that were among the fastest-growing last year were located in, or at least near, the Great Plains and West Texas, according to U.S. Census Bureau population estimates released today.
Midland, Texas, was the fastest-growing metro area over the July 1, 2011, to July 1, 2012, period, with its population increasing 4.6 percent. Adjacent Odessa, Texas, ranked fifth overall, Austin-Round Rock, Texas, was seventh, while two areas in Wyoming (Casper and Cheyenne), along with Manhattan, Kan., and Bismarck, N.D., were also among the 20 fastest-growing metropolitan areas.
"After a long period of out-migration, some parts of the Great Plains ─ from just south of the Canadian border all the way down to West Texas ─ are experiencing rapid population growth," said Thomas Mesenbourg, the Census Bureau's senior adviser performing the duties of director. "There are probably many factors fueling this growth on the prairie, but no doubt the energy boom is playing a role. For instance, the Permian Basin, located primarily in West Texas, and North Dakota accounted for almost half of the total U.S. growth in firms that mine or extract oil and gas, during a recent one-year period."
Micropolitan areas, which contain an urban cluster of between 10,000 and 49,999 people, followed a similar pattern, with those located in or near the Great Plains among the fastest-growing. Williston, N.D., ranked first in growth (9.3 percent), followed by Junction City, Kan.; Dickinson, N.D.; and Andrews, Texas. Three areas in western Oklahoma (Elk City, Weatherford and Woodward), as well as Gillette, Wyo., also made the top 20.
The situation for counties was also much the same, with Williams, N.D.; Geary, Kan.; Richland, Mont.; and Stark, N.D., each among the five fastest-growing counties with populations of 10,000 or more. These are just a few examples of the plethora of counties in or near the Great Plains that appear on the list of fastest-growing counties.
When looking at the areas with the largest numeric gains, those high on the list are mainly in the South and West. The metropolitan areas of Dallas-Fort Worth, Houston, Los Angeles and New York each added more than 100,000 people over the July 1, 2011, to July 1, 2012 period. Meanwhile, Austin, Texas, and Orlando, Fla., were not only among the top 20 numeric gainers, but also among the top 20 in terms of rate of growth.
Among counties, Harris, Texas (Houston); Los Angeles, Calif.; Maricopa, Ariz. (Phoenix); Dallas, Texas; and San Diego, Calif., comprised the top-five numeric gainers.
See a series of Rankings.
Other highlights:
Metro areas
Overall, 40 of the 50 fastest-growing metro areas between 2011 and 2012 were completely in the South or West, eight were completely in the Midwest, and one was in the Northeast. One area (Fayetteville-Springdale-Rogers, Ark.-Mo.) straddles the South and Midwest.
The second fastest-growing metro area was Clarksville, Tenn.-Ky.
Between 2011 and 2012, the population of the Los Angeles metro area surpassed the 13 million mark, Philadelphia passed the 6 million mark, Las Vegas surpassed the 2 million mark, and Grand Rapids, Mich., passed the 1 million mark.
New York continued to be the most populous metro area, with 19.8 million residents on July 1, 2012, followed by Los Angeles and Chicago. All in all, nine metro areas had populations of 5 million people or more, while 52 had at least 1 million.
Micro Areas
Half of the 50 fastest-growing micro areas between 2011 and 2012 were in the South, 14 in the West, 10 in the Midwest and one in the Northeast.
The most populous micro area was Claremont-Lebanon, N.H.-Vt., with a 2012 population of 217,000. Hilo, Hawaii, was second.
Counties
Chattahoochee, Ga., home to Fort Benning, was the nation's fastest-growing county of 10,000 or more residents as its population climbed 10.1 percent, between July 1, 2011, and July 1, 2012.
Los Angeles was the nation's most populous county on July 1, 2012, with nearly 10 million residents, followed by Cook, Ill. (Chicago); Harris, Texas (Houston); Maricopa, Ariz. (Phoenix); and San Diego, Calif.
Texas had 11 counties among the 50 fastest-growing, as well as 11 among the 50 highest numeric gainers.
The county with the fastest decline in population was Bradford, Fla., at 5 percent. Another Florida county (Hendry) was second, followed by a pair of counties in Alabama (Macon and Perry).
In the coming months, the Census Bureau will release 2012 estimates of the total population of cities and towns, as well as national, state and county population estimates by age, sex, race and Hispanic origin.
The Census Bureau develops county, metro and micro area [PDF] population estimates by measuring population change since the most recent census. The Census Bureau uses births, deaths, administrative records and survey data to develop estimates of population. For more detail regarding the methodology, see <http://www.census.gov/popest/methodology/>.
The Office of Management and Budget's statistical area delineations (for metro and micro areas) are those issued by that agency in February 2013. Metro areas contain at least one urbanized area of 50,000 or more population and micro areas contain at least one urban cluster of at least 10,000 (but less than 50,000) population. Both metro and micro areas consist of one or more whole counties or county equivalents. Some metro and micro area titles are abbreviated in the text of the news release. Full titles are shown in the tables.
The 10 Fastest Growing Metro Areas from July 1, 2011, to July 1, 2012

 
 

Percent Increase

1.

Midland, Texas

4.6

2.

Clarksville, Tenn.-Ky.

3.7

3.

Crestview-Fort Walton Beach-Destin, Fla.

3.6

4.

The Villages, Fla.

3.4

5.

Odessa, Texas

3.4

6.

Jacksonville, N.C.

3.3

7.

Austin-Round Rock, Texas

3.0

8.

Casper, Wyo.

3.0

9.

Columbus, Ga.-Ala.

2.9

10.

Manhattan, Kan.

2.8
The 10 Fastest Growing Micro Areas from July 1, 2011, to July 1, 2012

 
 

Percent Increase

1.

Williston, N.D.

9.3

2.

Junction City, Kan.

7.4

3.

Dickinson, N.D.

6.5

4.

Andrews, Texas

4.7

5.

Vernal, Utah

4.1

6.

Heber, Utah

3.8

7.

Elk City, Okla.

3.5

8.

Elko, Nev.

3.5

9.

Pullman, Wash.

3.4

10.

Fort Polk South, La.

3.2
The 10 Metro Areas with the Largest Numeric Increase from July 1, 2011, to July 1, 2012

 
 

Numeric Increase

1.

Dallas-Fort Worth-Arlington, Texas

131,879

2.

Houston-The Woodlands-Sugar Land, Texas

125,185

3.

Los Angeles-Long Beach-Anaheim, Calif.

107,781

4.

New York-Newark-Jersey City, N.Y.-N.J.-Pa.

101,928

5.

Washington-Arlington-Alexandria, D.C.-Va.-Md.-W.Va.

89,129

6.

Atlanta-Sandy Springs-Roswell, Ga.

83,153

7.

Phoenix-Mesa-Scottsdale, Ariz.

77,456

8.

Miami-Fort Lauderdale-West Palm Beach, Fla.

74,809

9.

San Francisco-Oakland-Hayward, Calif.

58,642

10.

Seattle-Tacoma-Bellevue, Wash.

54,338
The 10 Micro Areas with the Largest Numeric Increase from July 1, 2011, to July 1, 2012

 
 

Numeric Increase

1.

Dunn, N.C.

2,850

2.

Junction City, Kan.

2,604

3.

Williston, N.D.

2,281

4.

Hilo, Hawaii

1,962

5.

Elko, Nev.

1,787

6.

Fort Polk South, La.

1,691

7.

Dickinson, N.D.

1,624

8.

Pullman, Wash.

1,542

9.

Tupelo, Miss.

1,478

10.

Vernal, Utah

1,354
The 10 Fastest Growing Counties (or Equivalents) from July 1, 2011, to July 1, 2012 (among counties with total populations of 10,000 or more)

 
 

Percent Increase

1.

Chattahoochee, Ga.

10.1

2.

Williams, N.D.

9.3

3.

Geary, Kan.

7.4

4.

Richland, Mont.

6.6

5.

Stark, N.D.

6.5

6.

Fredericksburg, Va.

5.6

7.

Long, Ga.

5.6

8.

St. Bernard, La.

5.3

9.

Russell, Ala.

5.1

10.

Midland, Texas

4.7
The 10 Counties with the Largest Numeric Increase from July 1, 2011, to July 1, 2012

 
 

Numeric Increase

1.

Harris, Texas

80,005

2.

Los Angeles, Calif.

73,764

3.

Maricopa, Ariz.

73,644

4.

Dallas, Texas

45,827

5.

San Diego, Calif.

38,880

6.

King, Wash.

35,838

7.

Travis, Texas

34,381

8.

Orange, Calif.

34,017

9.

Tarrant, Texas

32,997

10.

Clark, Nev.

32,833