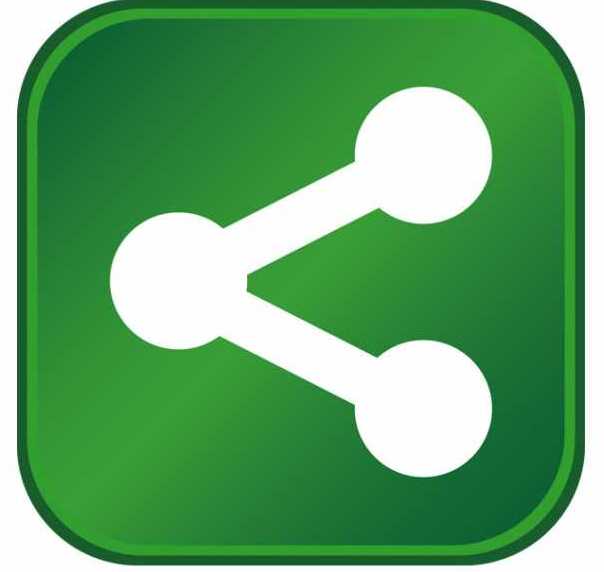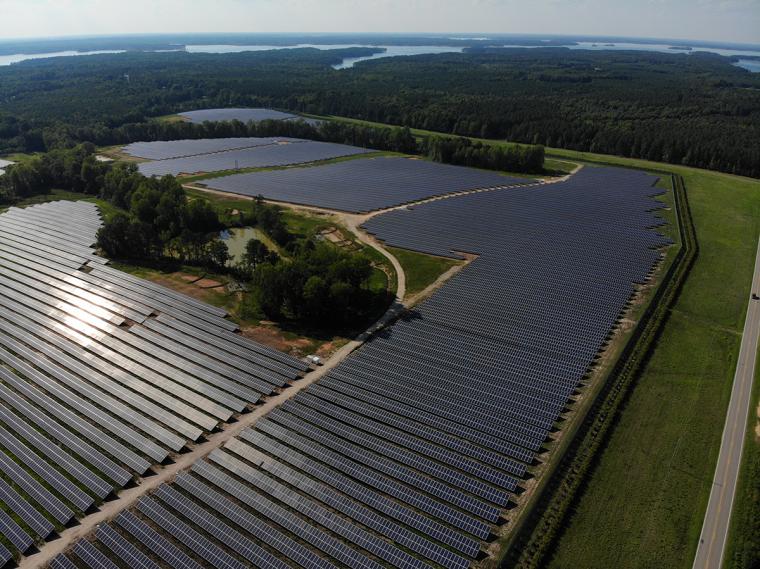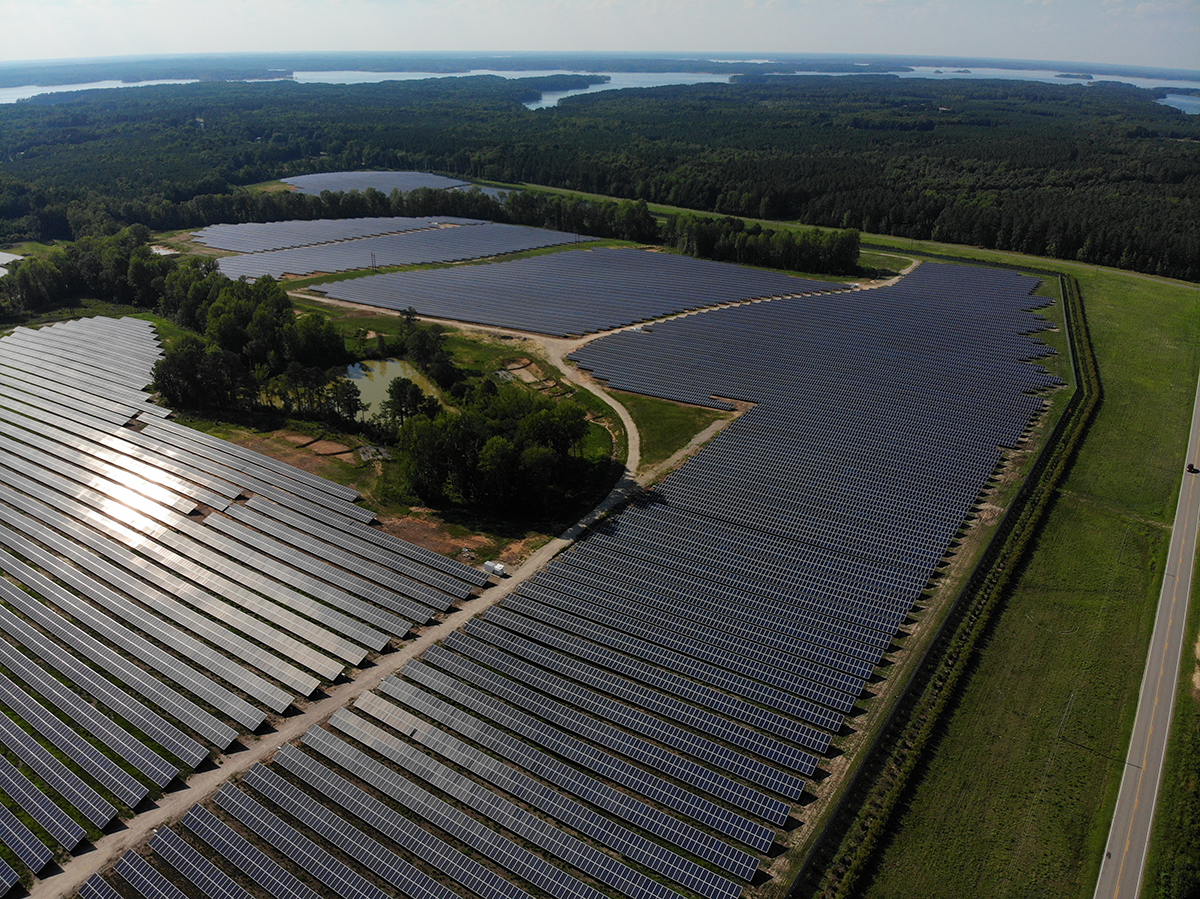 Whether it's called clean, green or sustainable, clean industry initiatives abound throughout the country. Businesses realize that sustainable translates into bottom-line savings, while community organizations understand the value that clean industry brings to their economies—and to the health of their citizens. Here are some examples of thriving clean industry
initiatives throughout the country.
Warren County, North Carolina
Extremely deep ties to the environment spur lucrative clean industry
Warren County in north-central North Carolina is the birthplace of environmental justice, stemming from events in the 1970s. Today, the county combines a pro-business attitude with a focus on environmental consciousness. Clean energy generation is thriving in Warren County, in part due to the county's low land prices and affordable cost of doing business.
"Companies come here because we're much more affordable than most of the East Coast, but we're only an hour from Raleigh," says Stacy Woodhouse, economic development director for the Warren County Economic Development Commission. "Businesses find an extremely high value for the location."
Solar farms are drawn to Warren County for just this reason. "The fees we charge for solar installation are some of the lowest in the state and region," Woodhouse says.
Currently, 11 solar renewable energy facilities operate in the area, with a total installed capacity of 41.897 MW. This includes a 5.6 MW solar array from Chapel Hill-based Strata Solar. Another is a project called Five Forks Solar, a 25.9 MW-dc facility with approximately 75,000 solar panels that is expected to go live in late 2019. It's part of a $65 million project from Public Service Enterprise Group's PSEG Solar Source that includes another location in the state. In addition, Dominion Energy hydroelectric generation creates 315 MW of energy from dams on nearby Lake Gaston.
Warren County's competitive advantage is multifaceted. In addition to its lower costs of doing business, the county is dedicated to streamlining construction timelines, even if rezoning is needed.
"We're extremely pro-business but want it done in a way that's good for the environment," Woodhouse notes. "We're conscious of the environment and how it affects our citizens."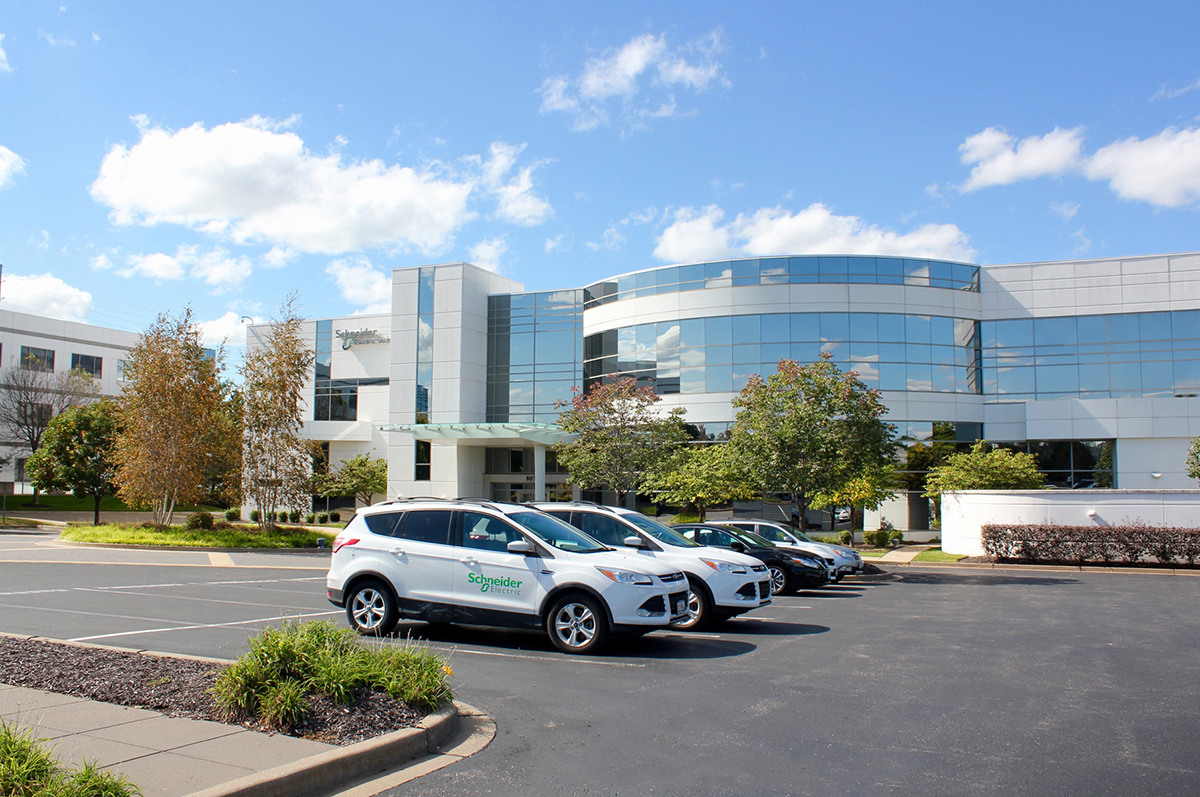 O'Fallon, Missouri
Clean initiatives are woven throughout the city's businesses
Clean industry thrives in the City of O'Fallon, Mo. Some of city's largest employers are committed to sustainability and green innovation.
This includes O'Fallon-headquartered True Manufacturing, which has been a leading manufacturer in commercial refrigeration units since 1945. The company is committed to exceeding the strict California Energy Commission and Department of Energy standards without sacrificing quality through green innovation, utilizing recycled materials and meeting Restriction of Hazardous Substances (RoHS) compliance by reducing the use of hazardous materials such as lead, mercury and cadmium by 99 percent.
O'Fallon's commitment to clean industry initiatives extends beyond the city's manufacturing sector. For example, Mastercard's Global Operations Center in O'Fallon is in the process of installing solar parking canopies over 20 percent of its parking lots. The purpose is to create a significant solar offset along with shade and shelter for its 4,000 employees at that location. Meanwhile, the state's largest investor-owned utility, Ameren Missouri, has installed more than 19,000 solar panels in O'Fallon and generates 5.7 MW of carbon-free energy.
The city's most recent business attraction success, Cosmos Corporation, is a global leader in environmentally friendly pet care products. "They know a lot of their product is going down the drain, so it needs to be good for the environment," says Patrick McKeehan, economic development director for the City of O'Fallon. "They chose to build their new headquarters and state-of-the-art manufacturing facility here because of our skilled workforce, strategic location and the shared values and commitment to the environment by its neighboring employers."
In addition, Schneider Electric's O'Fallon location is devoted to solutions that reduce energy usage in data centers. The worldwide leader in energy management through advanced products and services located its Innovation Executive Briefing Center there.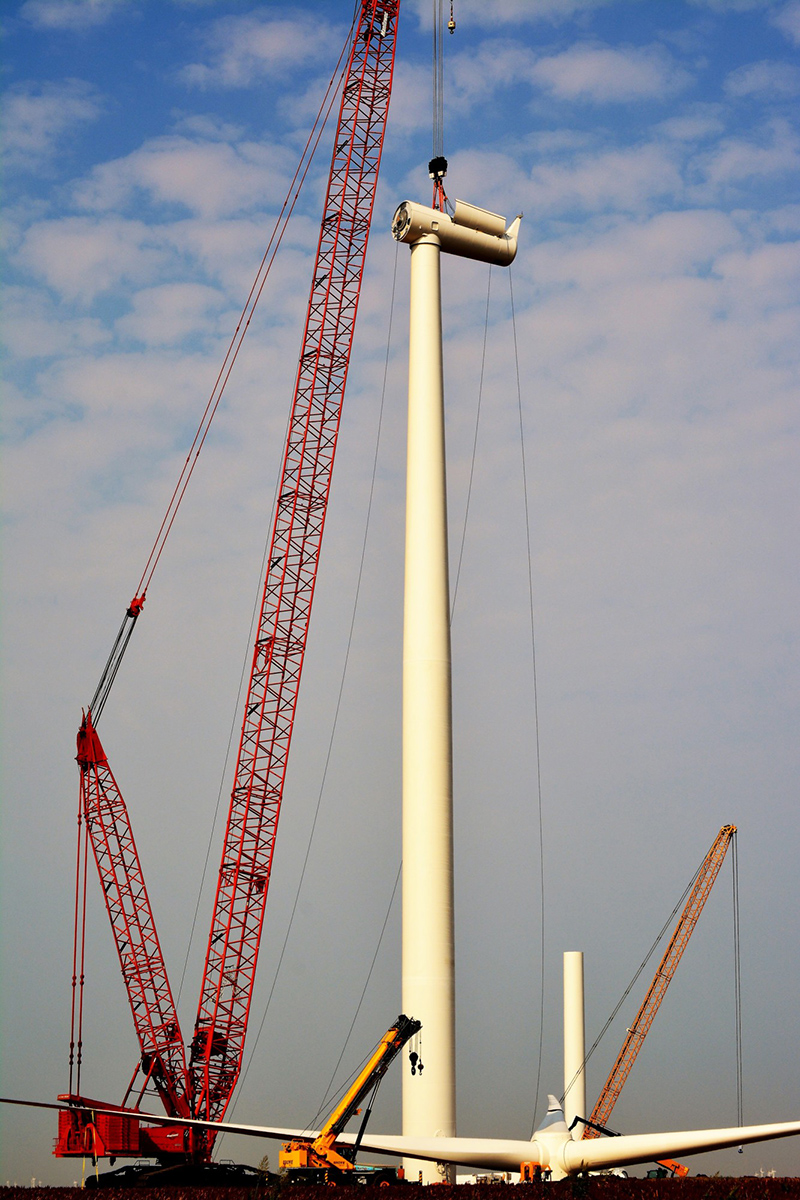 Blackwell, Oklahoma
Wind energy is a windfall in Oklahoma
Blackwell, Okla., is the hub location for one of largest names in clean industry, Duke Energy Renewables. Blackwell welcomed Duke Renewables' Frontier project in 2015 with 61 turbines generating 200 MW, which went operational in 2016. Duke Energy is currently working on an expansion in Kay County called Frontier II, a project with 74 turbines capable of generating 350 MW. When the project is complete, Duke will have a combined 550 MW capacity able to power up to 193,000 homes.
Based in Charlotte, N.C., Duke Energy Renewables operates wind and solar power facilities in 14 states with a current 3,000 MW electric generation capacity. The power is sold to cities, electric utilities and cooperatives, along with commercial and industrial customers. The unit also operates energy storage and microgrid projects.
Blackwell is centrally located in the heart of the country and within the wind corridor, making it an ideal location for the wind industry. The State of Oklahoma's attractive incentives helped bring Duke and others to the state, and the investment has had a trickle-down effect, creating jobs, providing additional sources of revenue for rural family farms and offering schools the opportunity to have an enhanced revenue stream.
The Blackwell Industrial Authority (BIA) and Blackwell Economic Development Authority (BEDA) are no strangers to clean industry. BEDA had the opportunity to work closely with EDF Renewable Energy on a project in 2018.
The Rock Falls Wind Project, located in Kay and Grant counties northwest of Blackwell, is a 154 MW project consisting of Siemens wind turbines manufactured in their Iowa-based facilities. The project has created more than 150 jobs since the start of construction, along with millions of dollars injected into local economies. It also resulted in a large donation for the purchase of 200 Chromebooks to local schools.
"We recognized that renewable energy was a major potential opportunity for our area nine years ago and since then we've been able to work with three different wind companies to locate projects and operational facilities in and around Blackwell," says Darrel Grossardt, BIA/BEDA chairman.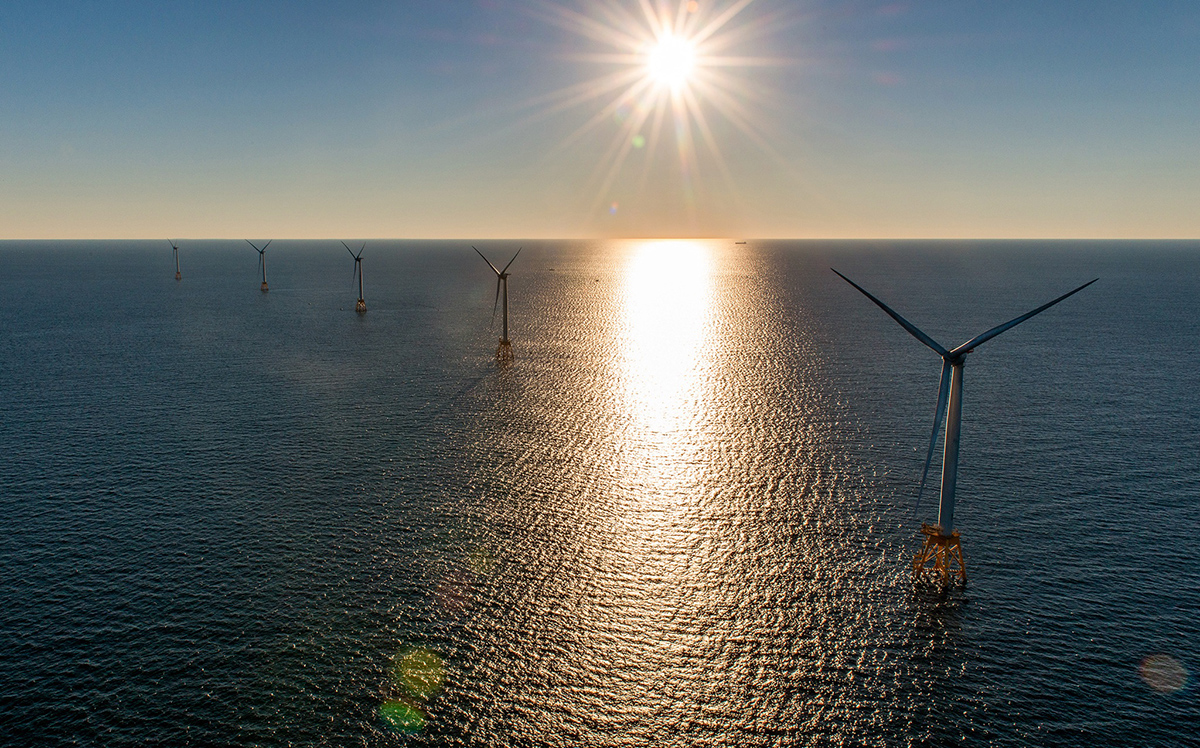 Rhode Island
A strategic location drives a thriving clean industry sector
The clean energy industry supports more than 16,000 jobs across Rhode Island and is a vital piece of the state's economy, particularly the blue energy cluster.
Rhode Island is home to the Block Island Wind Farm, a five-turbine, 30-megawatt project that is America's first—and still only—operational offshore wind farm. The state is also at the forefront of several emerging industries that are connected to clean energy, including tidal and wave energy, green and smart ships, offshore aquaculture and marine biotechnology.
Employment in the clean energy industry is on the rise in the state, with a 74 percent growth rate since 2014. In the last six months, a pair of global clean energy companies—Boston Energy and GEV Wind—have announced plans to locate their U.S. operations in Rhode Island, joining a statewide sector that includes dozens of national and international leaders.
"We've leaned into the opportunity to position Rhode Island as the epicenter of America's 'Blue Economy'—and the global business community has noticed," says Hilary Fagan, executive vice president of business development, Rhode Island Commerce. "As we continue to work toward Governor Gina Raimondo's goal of approving 1,000 MW of clean energy projects by the end of 2020, we have every reason to believe this positive trend will continue for years to come."
Clean energy companies are drawn to the state for its strategic location and lower costs. With nearly 400 miles of coastline, the Ocean State is home to about 300 locally grown maritime companies operating in a wide array of emerging industries. Rhode Island is also uniquely situated along the Northeast corridor in proximity to Boston and New York City, with a cost of living that is significantly lower than those two areas. Prospective companies are encouraged by the state's nationally leading job-training initiatives and competitive economic development incentive programs.
"By bringing their clean energy companies to Rhode Island, business leaders have an opportunity to join a rapidly growing, nationally leading sector," Fagan notes. "They'll have access to and support from our state's administration, Congressional delegation and economic development community, all of whom wholeheartedly believe that continuing to lead in clean energy is a key piece of the state's future economic success."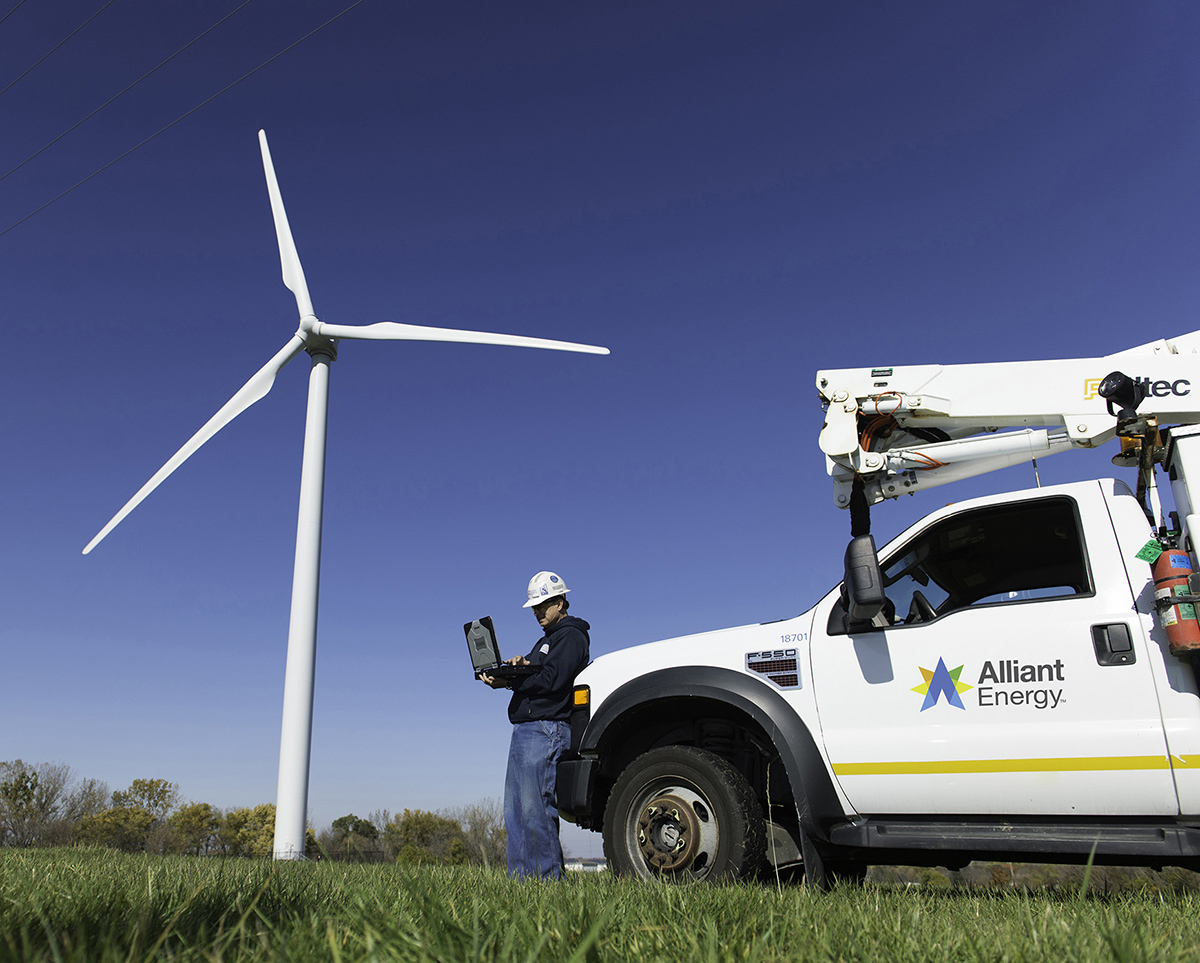 Iowa
Wind industry creates clean jobs across Iowa
Iowa ranks second for installed wind capacity in the U.S., making up more than 37 percent of the state's generated electricity. The state's strong winds turn the more than 4,600 turbines to provide a source of clean, renewable energy. Iowa became a wind hotspot because it was the first state to adopt a renewable energy portfolio in 1983, combined with favorable tax incentives and the state's windy terrain.
Iowa has the highest density of wind power capacity in the country and utilities across the state have no plans of stopping. Alliant Energy has $2 billion in projects completed or under way to add 1,150 MW of new wind generation by the end of 2020. With no fuel costs, wind is one of the most inexpensive energy generation options available.
Wind turbines have also evolved. Today's high-performing units generate more energy than earlier models and harness lower-speed wind more effectively. Alliant Energy is at the forefront of the clean energy movement in the nation's wind belt with two of the company's wind farms recently earning the Envision Platinum Award for Sustainable Infrastructure. Alliant Energy's new farms received the distinction based on several key factors, including high-performance, durability and noise reduction. The turbines can withstand higher wind speeds, have a lower cut-in wind speed and have a higher capacity factor, as compared to previous models.
With utilities across the state making significant investments in wind, there has been significant growth in turbine component manufacturing. Two of the most prominent companies are TPI Composites and Siemens Gamesa Renewable Energy. TPI Composites is the largest U.S.-based independent manufacturer of composite wind blades, building near aerospace grade parts at industrial prices.
The company is the top employer in Newton, Iowa, with more than 1,000 employees, making it a significant provider of "green" jobs. Siemens Gamesa Renewable Energy was created in 2017 by the merger of Siemens Wind Power and Gamesa. The company's only U.S. blade manufacturing facility employs more than 450 people at its facility in Fort Madison.
Wind energy has been embraced by the state of Iowa with component manufacturers receiving various tax breaks and financial incentives, while turbine equipment is exempted from the state's sales tax. These initiatives have attracted 10 wind-related manufacturing facilities to the state, creating nearly 10,000 direct jobs. T&ID
About the Author