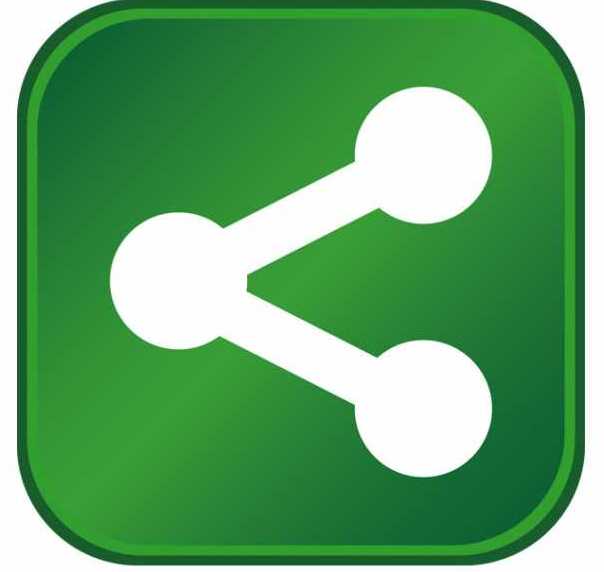 Gov. Matt Bevin announced Federal-Mogul Motorparts LLC, a provider to original equipment manufacturers (OEMs) and the automotive aftermarket, will invest more than $8.68 million and create 25 full-time jobs with an expansion of its operation in Glasgow.
"Federal-Mogul Motorparts has called Kentucky home for more than 20 years, and has been a dependable employer in Barren County during that time," Gov. Bevin said. "This investment will allow the company to react quickly to changes within the industry, which is exactly the type of forward thinking that allows Kentucky to remain at the forefront of the nation's automotive industry. We are grateful for this decision by Federal-Mogul and are excited that the people of Barren County will have these new job opportunities."
Federal-Mogul Motorparts' investment will cover the cost of construction of a 15,000-square-foot expansion of its existing building and the purchase of new equipment. The facility currently produces drum brake friction for OEMs and the commercial vehicle aftermarket. The upgrades will allow the facility to better serve its customers with the market's shift to air disc pads. The operation, which currently employs 172 people in Barren County and surrounding areas, is expected to manufacture 1.5 million air disc pads annually.
Federal-Mogul Motorparts is one of two business divisions of Federal-Mogul LLC, along with Federal-Mogul Powertrain.
Federal-Mogul Motorparts is headquartered in Southfield, Mich. and sells and distributes a range of products to global OEMs and the vehicle aftermarket. The company distributes aftermarket products – braking, chassis, wipers and sealing and engine components – under recognized brands, such as Abex®, ANCO®, Beck/Arnley®, Champion®, Fel-Pro®, Ferodo®, FP Diesel®, Interfil®, Jurid®, MOOG®, National Oil Seal®, Sealed Power®, Speed Pro® and Wagner®.
Sen. David Givens, of Greensburg, said the expansion will have a positive impact on the entire region.
"I want to thank Federal-Mogul Motorparts for choosing its Glasgow location as a prime location to expand operations," Sen. Givens said. "The company's multimillion-dollar investment will have a positive impact on our community and those surrounding it, and I look forward to the completion of the expansion project."
Rep. Steve Riley, of Glasgow, said the legislature has worked to make expansion projects like this more feasible.
"Since Republicans took control of the House of Representatives in January, we have kept our promise to the people of Kentucky to create jobs and drastically increase economic growth," Rep. Riley said. "Keeping with this sentiment, I am proud to report that Federal-Mogul Motorsports will expand its operation in Glasgow with an $8.68 million investment that will create 25 good-paying jobs. We are committed to opening Kentucky for business."
Glasgow Mayor Dick Doty said the company plays a significant role in the community.
"We are greatly pleased that Federal-Mogul has again reaffirmed its commitment to Glasgow and Barren County through their announcement to expand here in our community," Mayor Doty said. "They are not only positioned as the cornerstone of the IDEA Industrial Park, but have also demonstrated their cornerstone-like presence in our city serving as a tremendous community partner. The expansion of our existing industries is vital to the growth of our economy, so we are pleased to have played a role in helping another Glasgow/Barren County business expand. We would like to thank Governor Bevin and his staff from the Cabinet for Economic Development for their hard work and support in making this announcement a reality."
Barren County Judge-Executive Micheal Hale said local residents stand ready to meet the company's needs.
"Barren County is excited to announce the expansion of one of our existing industrial partners – Federal-Mogul," Judge Hale said. "With an $8.6 million capital investment, 15,000-square-foot addition and the creation of 25 new jobs, we look forward to working with Federal-Mogul. This expansion project continues with the county's commitment to provide exceptional opportunities for our Work-Ready community and its citizens."
To encourage the investment and job growth in the community, the Kentucky Economic Development Finance Authority (KEDFA) preliminarily approved the company for tax incentives up to $600,000 through the Kentucky Business Investment program. The performance-based incentive allows a company to keep a portion of its investment over the agreement term through corporate income tax credits and wage assessments by meeting job and investment targets.
In addition, Federal-Mogul can receive resources from the Kentucky Skills Network. Through the Kentucky Skills Network, companies can receive no-cost recruitment and job placement services, reduced-cost customized training and job training incentives. In fiscal 2017, the Kentucky Skills Network provided training for more than 120,000 Kentuckians and 5,700 companies from a variety of industry sectors.
For more information on Federal-Mogul Motorparts, visit www.fmmotorparts.com.
A detailed community profile for Barren County can be viewed at http://bit.ly/BarrenCo.
Information on Kentucky's economic development efforts and programs is available at ThinkKentucky.com. Fans of the Cabinet for Economic Development can also join the discussion on Facebook or follow on Twitter. Watch the Cabinet's "This is My Kentucky" video on YouTube.