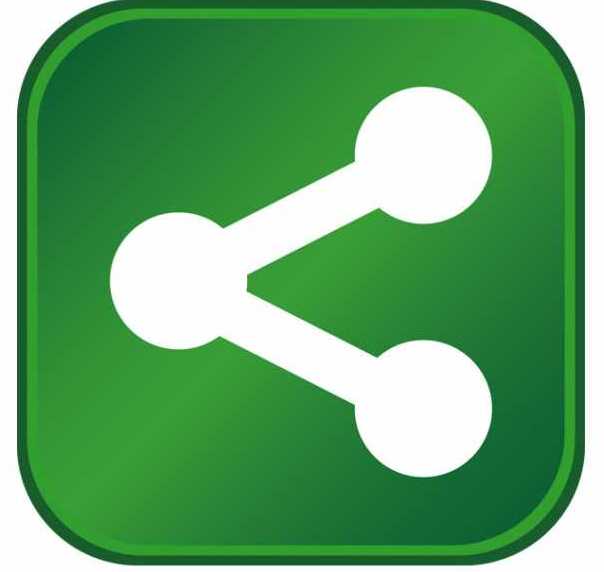 German-owned automotive parts maker Fritz Winter North America LP plans to build a $193.7 million foundry and production facility in Franklin, bringing 343 jobs to Simpson County, Kentucky Governor Matt Bevin announced.
"The decision by Fritz Winter to select Kentucky for its new foundry underscores the advantages our state offers automotive suppliers," said Gov. Bevin. "Our thriving automotive industry and central location provide quick access to assembly plants in the South and Midwest. Fritz Winter joins 64 other German-owned facilities already employing more than 10,500 full-time workers in Kentucky. We believe that this connection between Kentucky and Germany will grow only stronger in the future as we focus on becoming even more business friendly."
Company executives plan to build a 240,000 square-foot facility in the Wilkey North Industrial Park. Construction could start early next year and casting and machining of disc brake rotors is expected to begin in 2017.
"Franklin really meets all our requirements in terms of proximity to our customers, availability of skilled labor, favorable electricity costs and industry-specific training possibilities," said Fritz Winter CEO Jörg Rumikewitz. "Moreover, Franklin – as well as the Commonwealth of Kentucky – showed tremendous effort in supporting the project. We truly look forward to a lasting future in Kentucky to the benefit of our customers and the community."
Rumikewitz cited Kentucky's central location between American-owned automakers in the U.S. North and European-owned automotive assembly plants in the U.S. South. He said the location will bring opportunities for new business with customers in the Commonwealth and Midwest, too.
Founded in Stadtallendorf, Germany in 1951, Fritz Winter Eisengießerei GmbH & Co. KG is a world-market leader in the production of cast iron engine blocks and heads, brake rotors and drums, flywheels and hydraulic housings. It serves the international car and truck industry and has developed a competitive advantage in lightweight and material-specific design. The company, which remains family owned, began exporting to the U.S. in 1966 and currently employs 3,700 people worldwide.
Fritz Winter also retained the Berlin based consulting firm Pons Atlantic Partners, who conducted the site selection process. After a phase of analysis and evaluation, including well over 100 potential locations, Pons Atlantic Partners were able to identify the site in Franklin, KY as the premier candidate for location.
"We are excited to welcome this new investment of more than $190 million to Franklin and south central Kentucky," said Sen. David Givens, of Greensburg. "The 300-plus jobs created by Fritz Winter Eisengiesserie will have a tremendous economic ripple effect on our region. We celebrate this success and look forward to more as the community leaders and workforce of Simpson County excel at attracting and growing successful businesses."
"This announcement is truly an early Christmas present for Simpson County and our top-notch workforce," said state Rep. Wilson Stone, whose district includes Simpson County. "This also further adds to our region's sterling reputation in the auto industry. I want to thank Fritz Winter for choosing here to locate, and I want to say how much I appreciate our state and local officials for their many contributions."
"Fritz Winter represents the ideal industry we could hope to attract to our region. They are committed to investing, not only in their own business, but in the community they call home," said Simpson County Judge Executive Jim Henderson "I believe we will one day look back on this announcement as one of the most significant economic development decisions made for Simpson County."
"On behalf of the Franklin City Commission, the City Manager, the City Attorney, members of our staff and leaders in our school system that contributed to the decision of Fritz Winter's selection of our community, we welcome the opportunity to assist in their success and thank you for your confidence," said Franklin Mayor Ronnie Clark.
"The Franklin Simpson Industrial Authority is very excited about the Fritz Winter plant locating in our Wilkey North Industrial Park," said Gary Broady, Franklin Simpson Industrial Authority Board chairman. "I have had an opportunity to tour the company's facility in Germany and I know personally that Fritz Winter is an extremely impressive company. This project will have a tremendous impact on our community and our entire region"
To encourage Fritz Winter's investment and job growth in the Commonwealth, the Kentucky Economic Development Finance Authority (KEDFA) preliminarily approved the company for tax incentives up to $5 million through the Kentucky Business Investment program. The performance-based incentive allows a company to keep a portion of its investment over the agreement term through corporate income tax credits and wage assessments by meeting job and investment targets.
KEDFA also gave the company preliminarily approval for up to $690,000 in tax incentives through the Kentucky Enterprise Initiative Act (KEIA). KEIA allows approved companies to recoup Kentucky sales and use tax on construction costs, building fixtures, equipment used in research and development and electronic processing.
Fritz Winter is also eligible to receive resources from the Kentucky Skills Network. Through the Kentucky Skills Network, companies can receive no-cost recruitment and job placement services, reduced-cost customized training and job training incentives. Last year, the Kentucky Skills Network trained more than 84,000 employees from more than 5,600 Kentucky companies.
For more information on Fritz Winter, visit http://www.fritzwinter.de/en/home.html.
A detailed community profile for Franklin can be viewed here.
Information on Kentucky's economic development efforts and programs is available at www.ThinkKentucky.com. Fans of the Cabinet for Economic Development can also join the discussion on Facebook at www.Facebook.com/ThinkKentucky or follow on Twitter at www.Twitter.com/ThinkKentucky. Watch the Cabinet's "This is My Kentucky" video on YouTube.
The Kentucky Cabinet for Economic Development is the primary state agency responsible for encouraging new jobs and investment in the state. New capital investment announced in Kentucky in 2014 totaled a state record $3.7 billion, spurring more than 15,000 projected new jobs. The Commonwealth also received Site Selection magazine's nationally acclaimed Governor's Cup for most economic development projects per capita last year. Information on available industrial properties, workforce development assistance, incentive programs, community profiles, small business development and other economic development resources is available at www.ThinkKentucky.com.