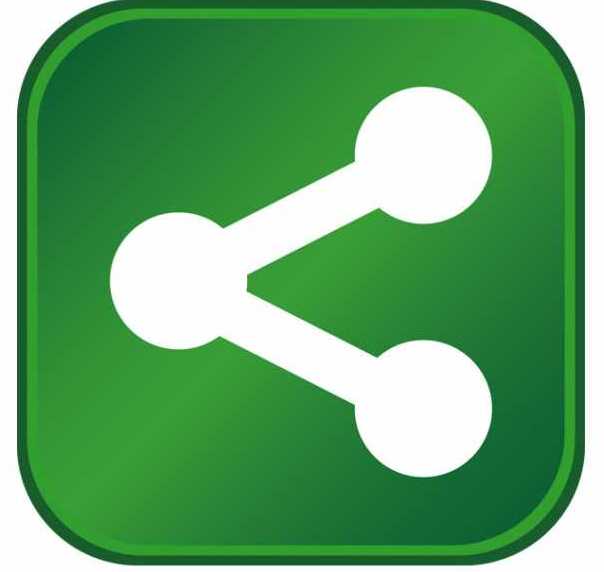 More jobs are coming to northeastern Kentucky. Gov. Steve Beshear announced Green Tokai Co. LTD will expand its operations in Mason County.
Green Tokai, which supplies rubber, plastic and injection-molded parts for the automotive industry, plans to grow its weather stripping and auto trim facility. The expansion will create 24 additional jobs and the company will invest $4.4 million into the project.
"We are excited to see Green Tokai grow in northeastern Kentucky with the creation of two dozen new jobs in Maysville," said Gov. Beshear. "Our automotive industry continues to stand out as one of the best in the nation, and we owe a lot of that success to quality suppliers such as Green Tokai. I want to thank the company for its investment and continued support of Kentucky families."
Green Tokai manufactures rubber extruded, plastic extruded and injection-molded parts in its 160,000-square-foot facility on Downing Drive. The 15,000-square-foot expansion will allow the company to purchase new equipment and develop new processes. Construction on the new addition is expected to begin this month and be completed by December.
"We are delighted to be able to work with both the state and local governments to meet Green Tokai's goal of continued commitment to our community," said Charlie Sapp, Green Tokai's Maysville general manager. "This is an opportunity for Green Tokai and nearly 300 associates at our Maysville facility to have a positive impact on the current economic condition. Our associates, through their commitment to quality and dedicated service, have allowed us this opportunity to add new business. We are excited about the future and look forward to maintaining our role as one of the business leaders in this community."
Green Tokai is headquartered in Ohio. The Maysville plant opened in 1996.
The announcement is another win for the Commonwealth's strong automotive presence. Kentucky's nearly 460 motor vehicle-related establishments employ more than 82,000 people. The Commonwealth ranks third in the nation in overall light vehicle production and first on a per capita basis.
"By reinvesting in our community, Green Tokai is showing other manufacturers what a great place Kentucky is to call home," said Sen. Walter Blevins Jr., of Morehead. "We appreciate the confidence the company is showing in our community and our workforce, and we look forward to our partnership continuing to grow in the coming years. I also want to acknowledge and thank Gov. Beshear and the state economic development cabinet for their hard work in attracting and retaining companies such as Green Tokai."
"I'm really pleased to see Green Tokai take this step and invest further in Mason County," said Rep. Mike Denham, of Maysville. "Green Tokai is a good corporate citizen and this just adds to our region's reputation and is further proof that our workforce is truly second to none. We appreciate the effort of Green Tokai's employees and management, and we also appreciate the support of Kentucky's Economic Development Cabinet and Gene Weaver, who is executive director of the Maysville-Mason County Industrial Development Authority."
"Green Tokai has been one of the long-term success stories for the city of Maysville," said Maysville Mayor David Cartmell. "This expansion is evidence of how well-managed businesses can thrive in a global marketplace. We are pleased that they chose a productive facility like the Maysville operation to grow with. We give kudos to the management and employees for their great success."
"We are very pleased that Green Tokai selected Maysville and Mason County for its expansion," said Mason County Judge-Executive James "Buddy" Gallenstein. "Green Tokai has been a great corporate citizen and we are very fortunate to have the expansion and additional jobs it will bring. We are privileged here in Mason County to have an active Industrial Authority Board that has worked well with new and existing companies. We look forward to working with Green Tokai."
To encourage the investment and job growth in Mason County, the Kentucky Economic Development Finance Authority (KEDFA) preliminarily approved the company for tax incentives up to $500,000 through the Kentucky Business Investment program. The performance-based incentive allows a company to keep a portion of its investment over the term of the agreement through corporate income tax credits and wage assessments by meeting job and investment targets.
KEDFA also approved Green Tokai for tax benefits up to $30,000 through the Kentucky Enterprise Initiative Act, which allows approved companies to recoup Kentucky sales and use tax on construction costs, building fixtures, equipment used in research and development and electronic processing equipment.
For more information on Green Tokai, visit www.greentokai.com
A detailed community profile for Maysville (Mason County) can be viewed here.
Information on Kentucky's economic development efforts and programs is available at www.ThinkKentucky.com. Fans of the Cabinet for Economic Development can also join the discussion on Facebook at www.Facebook.com/ThinkKentucky or follow on Twitter at www.Twitter.com/ThinkKentucky. Watch the Cabinet's "This is My Kentucky" video on YouTube.
The Kentucky Cabinet for Economic Development is the primary state agency in Kentucky responsible for creating new jobs and new investment in the state. New business investment in Kentucky in 2012 totaled nearly $2.7 billion with the creation of more than 14,000 new jobs. Information on available development sites, workforce training,incentive programs, community profiles, small business development and other resources is available at www.ThinkKentucky.com.