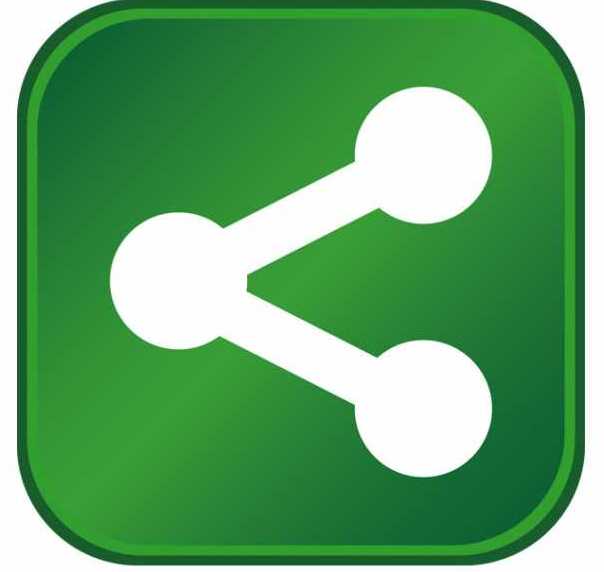 The town of Tillisonburg, Canada, population 100,000, is located just south of Ontario's main corridor for transportation – Highway 401, with additional connections to Highways 403 and 402. It is a town situated in Oxford County and its central location affords businesses the advantage of access to major markets in the United States as well as Canada. The town prides itself as "The Heartland of the Automotive Assembly Industry," and with good reason. It is a close neighbor (within 40 to 60 minutes' drive) to the following well-known and respected auto-parts manufacturing companies:
CAMI Automotive (a GM/Suzuki joint venture), located in Ingersoll,

The Ford Motor Company's Talbotville plant,

Stirling Truck in St. Thomas,

Toyota, situated in Cambridge, Ontario,

A second, new Toyota plant scheduled to begin operations in 2008 with a Woodbridge location, and,

The new Marwood Metal Fabrication Limited plant in Brownsville, Ontario

Other long-standing firms located directly in Tillsonburg include:

TRW Automotive

Johnson Controls, Inc.,

Fleetwood Metal Industries,

DDM Plastics Inc.,

Guardian Industries Canada Corporation,

TDS Automotive,

Rieter Automotive Systems.
Additional industries found in Tillsonburg include machine- and wood-product manufacturers, food processors and manufacturers of agricultural equipment.
Two interesting new manufacturers that have chosen Tillsonburg as home within the last year are:
·         A commercial insulation company named Ottawa Fibre Inc., which is located on a 27-acre site in the town's Van Norman Industrial Park.
·         CSEA Inc., which stands for Canadian Sweet Potato Ethanol Alliance, has announced it will be creating an eco energy complex with a location on a 150-acre site in the town's Forest Hill Industrial Park. It's estimated the company will invest $140 M in this project and will use 10,000 acres of sandy land that had previously been used to grow tobacco. The company will grow millet, sorghum, sweet potatoes, rye and wheat on this space to produce the ethanol products.
Despite the "heavyweight" of these leading companies, Tillsonburg still welcomes others to join in the success. The town hosts approximately 200 acres of service and zoned industrial sites, with 1 to 100 parcels, some with rail access, which companies with desires to relocate, expand or launch may want to consider for their automotive parts or other manufacturing ventures. Currently, sites that are fully serviced and zoned industrial are priced at $26,500 per acre.
Who Does the Work?
In addition to its prime location, the town of Tillsonburg believes strongly that a company is only as good as its workforce and knows the workforce of 46,000 in Tillsonburg is a major reason companies find this location so attractive. The workforce in Tillsonburg is described as abundant in skilled and semi-skilled individuals who have a strong rural work ethic, which is largely non-unionized (only 10 percent of its existing industries are unionized). These individuals and their families appear to thrive in the environment in which they live in Tillsonburg. After all, the town offers many amenities to its family-oriented community. These include an exceptional Recreational Complex that boasts country-club-like features such as two ice pads, an indoor pool, fitness rooms, a senior center, community hall, outdoor tennis, lighted baseball diamonds and outdoor splash pads. A nearby beach and two malls round out the picture. A bonus is the availability and variety of affordable housing for Tillsonburg citizens from young families to seniors. Residents appreciate the convenience of two regional community colleges and three universities that can be accessed by car within 60 minutes as well as the fact that there is a municipal airport and two international airports that are located within a one-hour drive.
The Bottom Line
In many cases, the average annual earnings of employees is above the average Canadian wage level (please see Table 1). And the business outlook in the Province of Ontario is mainly positive, as witnessed in Table 2. More than half of the population of the town of Tillsonburg is currently employed, with the majority of them dedicated to manufacturing (please see Table 3).
In the final analysis, Tillisonburg is primed for new business and worth a look if your plans for the future include expansion or establishment.

 
Table 1
Average earnings of the population 15 years and over by highest level of schooling

 

2001

 

Canada

Ontario

 

In Dollars:

All levels

31,757

35,185

Less than high school graduation certificate

21,230

22,691

High school graduation certificate and/or some postsecondary

25,477

27,606

Trades certificate or diploma

32,743

36,843

College certificate or diploma

32,736

36,309

University certificate, diploma or degree

48,648

53,525

Source: Statistics Canada, Census of Population.
Last modified: 2004-09-01.
Table 2
Business condition survey of the manufacturing sector, seasonally adjusted (quarterly)
(Ontario)

 

1st quarter 2005

2nd quarter 2005

3rd quarter 2005

4th quarter 2005

1st quarter 2006

 

seasonally adjusted

 

%

Ontario

Production Prospects

Higher

6

11

17

13

9

About the same

85

72

59

76

83

Lower

9

17

23

10

8

Orders Received

Rising

10

16

11

11

10

About right

78

56

63

81

77

Declining

12

29

25

8

13

Employment Prospects

Increasing

13

15

9

9

9

Little change

72

69

78

77

75

Decreasing

16

15

12

14

16

Note: The Business condition survey provides an advance indication of current trends for the manufacturing sector of the Canadian economy.
Source: Statistics Canada, CANSIM
Last modified: 2006-01-27.
Table 3

Tillsonburg, Town

Ontario

Labor Force Indicators

Total

Male

Female

Total

Male

Female

Participation Rate

58.8

66.9

51.6

67.3

73.4

61.5

Employment Rate

55.3

62.9

48.4

63.2

69.1

57.6

Unemployment Rate

6.1

5.9

6.1

6.1

5.8

6.5
Industry

Tillsonburg, Town

Ontario

 

 

Total

Male

Female

Total

Male

Female

Total Experienced Labor Force

6,680

3,605

3,075

5,992,765

3,173,280

2,819,490

Agriculture & Other Resource-Based Industries

275

150

125

191,020

135,925

55,090

Manufacturing & Construction Industries

2,350

1,630

720

1,316,580

979,715

336,870

Wholesale & Retail Trade

1,130

545

585

950,730

484,505

466,230

Finance & Real Estate

295

135

160

401,445

171,350

230,095

Health & Education

825

200

625

902,990

212,830

690,165

Business Services

815

500

315

1,145,910

674,075

471,835

Other Services

1,000

450

545

 

 

 
About the Author