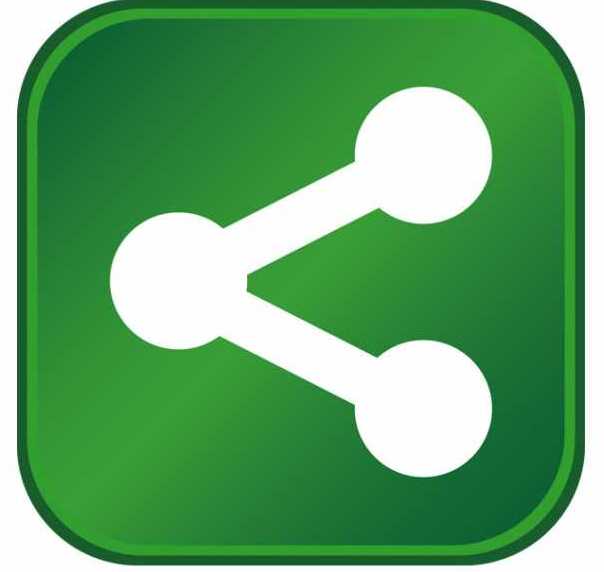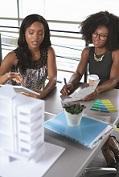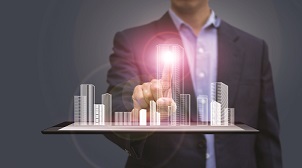 With the advent of new technologies, and a dynamic mix of different generations in the workforce, the way people work has drastically changed – requiring changes in the design of the physical workspace, as well. No longer is the workplace just a physical place to gather employees – work is becoming a place to collaborate, exchange ideas and communicate with colleagues and clients. A new paradigm is emerging that carefully balances teamwork, focus work and continuous learning. The most successful organizations will look at their workplaces as not just merely physical locations, but strategic tools with the power to impact how an organization functions. The goal will be to create a high-performance workplace, one that is thoughtfully designed with employees in mind, incorporating elements that will enable an organization and its employees to thrive. To bring this goal to reality, organizations must re-examine the work they must perform today, as well as the work they will be challenged to perform tomorrow, aiming to create a space that aligns with their current and future needs and goals. Doing so will help to create an environment that enables employees to achieve corporate objectives in surroundings that reinforce organizational values and support their multi-dimensional needs. 
Assembling a High-Performance Project Team
To start, the key to building a high-performance workplace is assembling the right project team. A workplace redesign is not only the responsibility of Corporate Real Estate (CRE) – Human Resources (HR) and Information Technology (IT) are an essential part of the process, as well. This team understands the full scope of an organization's needs for its workplace and can ensure that a workplace design supports everything employees need to accomplish, from implementing the right technological tools to ensuring "human" needs are met within the space.
This team can also make sure a space provides the assets and amenities necessary to attract and retain top talent, both now and in the future. IT will ensure the space contains all necessary technological tools for both on-site and mobile workers, while HR will ensure the space is designed to support expected workplace occupancy, as well as recommend where to locate various employees to foster interdepartmental relationships and efficiencies. HR also is aware of an organization's culture and values and can help make sure the space aligns with both. By working together, this high-performance project team can develop a forward-thinking leasing strategy that will put an organization in the best position to ensure forthcoming value and growth.
Understanding Employee Needs
Every organization is unique, even those within the same industry. Space requirements and design should not be dictated by a company's business classification but rather the tasks an entity must perform to thrive. Grasping this subtle nuance can positively impact worker and corporate performance.
Understanding the needs of employees is critical to creating the right workspace. To support employees' varying work styles, it's essential to consider their life stage. More so than generational differences, worker satisfaction and motivation is impacted by life stages. There can be considerable fluctuations in values and attitudes within an age group – and this creates greater complexity in the workplace. The various life stages of a workforce must be contemplated when designing the physical space in which workers will execute their tasks.
Integrating Brand into Your Space
An organization's brand is reflected not only in its products or services, but also in its virtual and physical environments. Incorporating the brand into a design is much more than updating external representations such as the website, advertising or logos. The space should be designed to reinforce the brand story, corporate values and cultural expectations. Integrating brand in this way will help to align employees and corporate goals, while demonstrating corporate philosophies to those visiting the physical space.
A well-positioned brand has a positive impact on corporate profitability and on customer and employee experiences. The brand touches each of these stakeholders and can be a powerful tool to reinforce organizational philosophies – business, culture, social and environmental. The experience of each user – customer and employee – is optimized by tightly integrating an organization's brand into a workplace's design.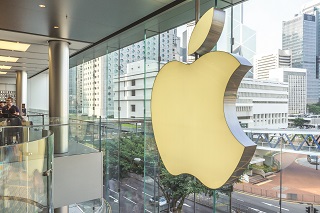 Balancing the Need for Collaborative and Individual Work
To support the various needs of employees, a high-performance workplace must offer collaborative spaces as well as private spaces for individual work. Collaboration can happen both formally and informally. Creating opportunities for "casual collisions" throughout the space – i.e., moments of informal interaction, such as at the water cooler, coffee pot or café – helps foster collaboration among employees, as well as build trust and camaraderie through spontaneous interaction. Providing a variety of spaces for interaction, as well as agile furniture layouts, also enables teams to come together and disband quickly in response to project requirements, providing flexibility in transitioning from one assignment to the next. 
However, while collaborative spaces are important, the need for private focus spaces for individual work should not be forgotten. Not every task can or should be completed as a group – solitude and seclusion are essential for completing tasks that require a high level of concentration. High-performance workplaces should offer a variety of private spaces or conference rooms with closed doors to allow employees to complete these tasks, while also helping enhance work output and productivity. 
Designing a physical space with a mix of meeting rooms – both collaborative and private – provides an optimal environment for workers to concentrate and work together to complete assignments. Proper leveraging of technology, meeting rooms and furniture helps create a physical workplace that adheres to the needs of current and future employees.
Putting Function First
It's important to understand how an organization functions so design can be utilized to support an organization's distinctive needs. Key considerations such as how the organization performs today, how it wishes to perform in the future and how the space can support those needs are essential for obtaining a design that uniquely meets an organization's requirements now and in the years ahead.
Using trends to inform design – but not dictate it – spaces should be designed to support the task, creating spaces that are supremely functional, while also aesthetically pleasing.
Through a careful analysis of an organization's business and processes gathered through on-site observations, real-time space utilization monitoring as well as worker and leadership focus groups and workshops, organizations can determine a company's unique work flow and the design that best supports it. The resulting space embodies a company's culture, values and business objectives that will support its future growth.
Leveraging New Technology to Support Flexibility in the Workplace
While gathering spaces provide important venues for informal efforts, formal collaborative environments remain necessary for knowledge sharing and completion of work assignments. Technology plays an important role in such spaces, connecting geographically dispersed team members to advance projects and achieve corporate goals.
With new technologies come changes in where and how employees work. Offering the right workspace today is critical to attracting and retaining talent, as the new 'knowledge worker" is not impacted by location. Employees desire a mobile environment to fulfill their functions in a space that supports their need for flexibility. New technological developments make mobility possible, thanks to tools like laptops, smartphones and remote access tools. Making sure employees have these tools at hand has become critical for fulfilling their needs – and ensuring they stay productive.
New technologies also impact how organizations invest their resources. Offices that can accommodate all employees all the time may no longer be needed. Using space efficiently will become increasingly important to maximize company assets while offering flexible environments that meet the needs of permanent office inhabitants and mobile workers alike.
Despite the growing focus on mobility, it's still important for employees to feel connected to their organization. Keeping mobile workers engaged is essential for fostering teamwork and maintaining morale, as well as making sure they stay aligned with corporate culture and brand. To support mobile work, design should include an optimal mix of space – one that includes areas for focused work as well as collaborative settings for socialization. Space should be multi-functional, creating environments that can transform quickly from singular to group use. Making space multi-purpose ensures "space on demand." When in the office, mobile workers should be located at desks or workstations near their colleagues, boosting opportunities for engagement and encouraging them to interact.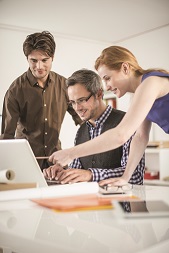 Overcoming Challenges through Design
When creating workplaces, it's essential to consider existing organizational challenges to determine how design may be applied as one of many tools to help overcome those obstacles. Aligning the physical space with an organization's business strategy and brand helps to create a high-performance workplace that uniquely meets a company's needs and reinforces behaviors and goals. Such an optimized infrastructure not only delivers cost efficiencies but also positions companies for success.
Developing an Agile Design
A key component of any corporation's future growth will rest on the ability to manage the next generation of talent. Timeless, nimble and flexible design will guide and support global expansion in the workplace. Technology will drive productivity as well as workers' expectations about their workspaces.  Workspaces must evolve with workers' needs, style and technology.
A successful workplace design integrates organizational values and strategic priorities into the physical workplace setting, artfully merging work's emotional and mental aspects with its physical requirements and space. As values and priorities change over time, so too will the needs of the workforce.
Workplaces need to be inherently adaptable to incorporate new design trends while adjusting to the current demands and requirements of the company and its employees. An agile design includes multi-functional, flexible spaces that can be modified easily to grow with an organization, while supporting workers' individual work styles and a corporation's work flow.
Considering the Future, Now
It's important to understand how an organization functions so design can be utilized to support its distinctive needs. Important considerations such as how the organization performs today, how it wishes to perform in the future and how the space can support those needs are essential for obtaining a design that uniquely meets that organization's requirements now and in the years ahead.
In this increasingly mobile and globally connected world, boundaries will continue to be difficult to define. The high-performance workplace will consider geography, the type of work being performed and the workers performing it rather than departmental or hierarchical designations. The spatial solution will be a responsive environment in which workers and organizations create value and thrive. In the high-performance workplace, design is the means to create organizational advantage.
About the Author