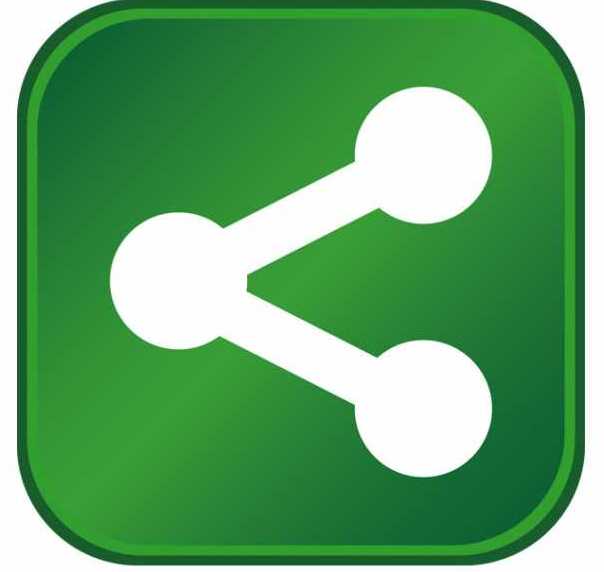 Nearly all (356) of the nation's 363 metropolitan areas are expected to see real economic growth in 2014, unlike in 2013 when 97 metropolitan areas experienced declining economies, according to an economic report released today by The U.S. Conference of Mayors (USCM) at their 82nd Winter Meeting in Washington, D.C., where more than 280 U.S. mayors are gathered to meet with Administration officials, Congressional leaders and top CEOs.
Done in conjunction with IHS Global Insight the report also shows that nearly all (340) of the metros expect to see real Gross Metropolitan Growth of one percent or higher, compared to only 183 metros seeing the same growth in 2013.
"These numbers are welcome news and prove that our cities and metro areas are finally turning the corner and moving toward steady economic recovery," said USCM President Scott Smith Mayor of Mesa (AZ).
"Mayors have always known that as cities and their metro areas go, so goes the nation.
The bipartisan budget agreement is an example that Congress can, in fact, work together for the good of hard-working Americans, and we need this spirit of cooperation to continue for the nation's metro areas to thrive."
Other key findings of the report include:
The National Economy
•US real GDP growth is forecast to be 2.7% in 2014 and 3.2% in 2015; up from 1.9% in 2013.
•Exports are forecast to increase 4.6% in 2014, up from 2013's 2.5%; 2015 exports will continue to expand at 5.1% rate in 2015.
•Growth in consumption will jump to 2.8% compared to only 2.0% in 2013.
•State and local government sector will finally stop its drag on GDP growth, inching into positive territory with a 0.4% growth in 2014, after a -0.2% contraction in 2013 and -.07% in 2012.
•The US unemployment rate is forecast to drop to 6.5% in 2014 and fall to 5.9% for 2015.
•The US unemployment rate will hit 6.0% in early 2015;
•Payroll employment growth rate will be only 1.7% in 2014, a slight increase from the 1.6% growth in 2013. Employment growth in 2015 is slated to be 2.0 %.
•Labor force participation has crashed from a level of 66.1% in 2008 to 63.0%
•US employment levels will finally regain its January 2008 peak by mid-2014.
US Metro Economies
Gross Metro Product (GMP)
•Nearly all (356) of the nation's 363 metro areas are projected to experience real (inflation adjusted) economic growth in 2014, up dramatically from 2013 when 97 had declining economies.9 US metros (19%) are projected to see real economic growth (GMP) of 3.0% or higher in 2014; 226 metros (62%) in 2014 are expected to have real GMP growth of 2.0% or higher.
•340 metros (93%) are expected to see real growth of 1.0% or higher, compared to 183 metros in 2013.
Employment
•Nearly all US metro areas (357) are projected to return to job growth in 2014.
•Only 17 metros will see job growth of 3.0% or higher; one-third (121) are forecast to see job growth of 2.0% or higher, compared to 77 metros in 2013.
•297 metros (82%) have a projected job growth of 1.0% or higher in 2014, compared to 185 metros which saw 1.0% or higher in 2013.
•128 metros (35%) are projected to have an unemployment rate of 7.0% or higher for 2014.
•148 metros (40%) are projected to have a 2014 unemployment rate of 6.0% or less.
The Mayors' meeting, where the report was released, is slated to span three days with confirmed speakers as follows:
Wednesday, Jan 22:
Commerce Secretary Pritzker, Energy Secretary Moniz (Q &A), Education Secretary Duncan (Q&A), HHS Secretary Sebelius (Q&A), Consumer Financial Protection Bureau Dir. Cordray (Q&A), U.S. Trade Rep. Froman (Q&A), Mexican Ambassador to the U.S. Mora, Citi N.A. CEO William Mills, Philips Lighting President & CEO Bruno Biasiotta, D.C. Mayor Vincent Gray, Baltimore Mayor Stephanie Rawlings-Blake, San Jose Mayor Chuck Reed, Columbus, OH Mayor Michael Coleman, Indianapolis Mayor Greg Ballard, San Francisco Mayor Ed Lee, Green Bay Mayor Jim Schmitt, Denver Mayor Michael Hancock, Orlando Mayor Buddy Dyer, Fresno Mayor Ashley Swearengin, Bridgeport, CT Mayor Bill Finch, Jacksonville Mayor Alvin Brown
Thursday, Jan 23:
Labor Secretary Perez, HUD Secretary Donovan (Q&A), Transportation Secretary Foxx, Walmart USA CEO Bill Simon, Long Beach Mayor Bob Foster, Louisville Mayor Greg Fischer, Phoenix Mayor Greg Stanton, Houston Mayor Annise Parker, Tallahassee Mayor John Marks, Dallas Mayor Mike Rawlings, Gary Mayor Karen Freeman-Wilson, Tampa Mayor Bob Buckhorn, San Antonio Mayor Julian Castro
Friday, Jan 24:
Homeland Security Secretary Johnson, House Transportation Chair Shuster, Oakland Mayor Jean Quan, Santa Barbara Mayor Helene Schneider, Memphis Mayor A.C. Wharton, Madison Mayor Paul Soglin, Tuscaloosa, AL Mayor Walter Maddox, Lansing Mayor Virg Bernero, Laredo, TX Mayor Raul Salinas, Indianapolis Mayor Greg Ballard, Columbia, SC Mayor Steve Benjamin, Lima, OH Mayor David Berger
The U.S. Conference of Mayors is the official nonpartisan organization of cities with populations of 30,000 or more. There are 1,399 such cities in the country today, and each city is represented in the Conference by its chief elected official, the mayor.
Like us on Facebook at www.facebook.com/usmayors, or follow us on Twitter at www.twitter.com/usmayors.