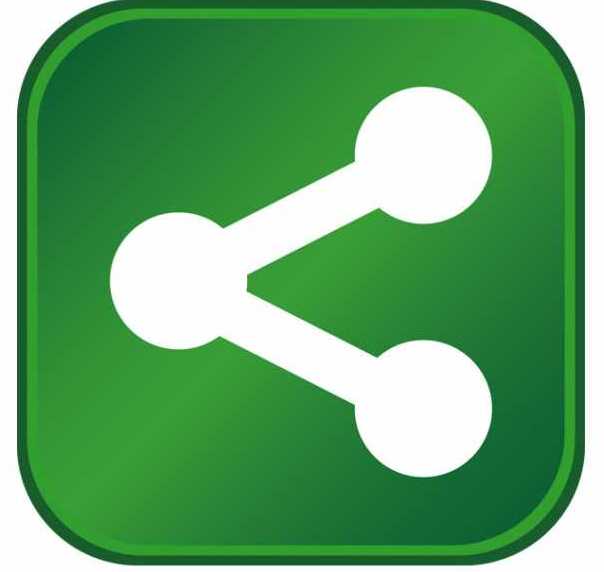 Governor Steve Beshear and Louisville Mayor Greg Fischer announced that ADP LLC, a worldwide payroll services provider, plans to grow its operations in Jeffersontown.
ADP, a provider of retirement and benefit administration services, will renovate its 160,000-square-foot facility on Bluegrass Parkway. The company will create 35 new jobs and invest nearly $26 million into the project.
"It's always exciting to see a local company succeed," said Gov. Beshear. "It's even more exciting to see that company grow and create more jobs. ADP has been a tremendous asset for Louisville and the Jeffersontown community, and I welcome the jobs being created with this project."
This expansion is another example of Kentucky's favorable business climate that encourages existing businesses to expand and grow. In the past five years, more than 80 percent of announced new investment and 70 percent of new jobs have come through existing business expansions.
Currently ADP operates multiple facilities in Jefferson County and wants to consolidate those operations to better support its clients. The company considered multiple real estate scenarios, including construction of a custom building outside Kentucky, but ultimately chose to recommit to Louisville. Construction will begin immediately at its facility at 11405 Bluegrass Parkway and is expected to be completed in a year.
"We are extremely excited about the opportunity to expand our operations and presence in Kentucky," said Scott Duffy, vice president of client services for ADP's Retirement Services Division. "There are inherent advantages in joining the various business units at the Jeffersontown facility. Most especially, the resulting synergies will not only create a higher level of client satisfaction, but enable our employees to learn more and develop topical expertise about the various business lines and service offerings. I, along with ADP, would like to express sincere thanks to the Kentucky Cabinet for Economic Development, the city of Louisville and the city of Jeffersontown. Their significant contributions helped bring this project to fruition."
"ADP provides the latest technology to its clients all over the world and is a great corporate citizen," said Louisville Mayor Greg Fischer. "Their willingness to develop their employees through training has resulted in great growth, and we are thankful for their commitment and continued investment in Jeffersontown and our entire city." 
"All of these jobs could have relocated anywhere, and we felt warranted in offering a local inducement through our JOBS (Jeffersontown Occupation Business Savings) Program," said Jeffersontown Mayor Bill Dieruf. "Not only were we able to assist in keeping and growing jobs in Jeffersontown, we were able to be a key factor in keeping these jobs in Louisville Metro and the Commonwealth." 
ADP significantly grew its Kentucky operations through the acquisition of SHPS Inc. in 2012. The purchase expanded ADP's overall footprint in the Commonwealth to nearly 950 employees. The company also has operations in Covington and Lexington.
ADP is a subsidiary of Automatic Data Processing Inc. Since its founding in 1949, the company has emerged as a comprehensive global provider of cloud-based human capital management solutions that unite human resources, payroll, tax and benefits administration and other services. The New Jersey-based company generates nearly $11 billion in annual revenue and serves more than 630,000 clients worldwide.
"This is a wonderful announcement for the Jeffersontown community, and we certainly are happy that ADP chose to stay in the Louisville area," said Sen. Paul Hornback, of Shelbyville. "The $26 million investment speaks volumes to our business-friendly community, and we hope that it will improve quality of life for our citizens with the new employment opportunities provided."
"I applaud ADP's decision to expand and grow its operations in Jeffersontown under one roof, and more importantly thank them for continuing to call the city home instead of deciding to move out of Kentucky," said Rep. Jerry Miller, of Louisville. "Their decision should be seen as a testament to the outstanding environment and quality workforce Jeffersontown and Louisville offer to companies like ADP."
To encourage the investment and job growth in Jefferson County, the Kentucky Economic Development Finance Authority (KEDFA) preliminarily approved the company for tax incentives up to $700,000 through the Kentucky Business Investment program. The performance-based incentive allows a company to keep a portion of its investment over the term of the agreement through corporate income tax credits and wage assessments by meeting job and investment targets.
KEDFA also approved the company for tax incentives up to $160,000 through the Kentucky Enterprise Initiative Act. The program allows approved companies to recoup Kentucky sales and use tax on construction costs, building fixtures, equipment used in research and development and electronic processing equipment.
In addition, ADP is eligible to receive resources from the Kentucky Skills Network. Through the Kentucky Skills Network, companies are eligible to receive no-cost recruitment and job placement services, reduced cost customized training and job training incentives. Last year, the Kentucky Skills Network trained more than 84,000 employees from more than 4,100 Kentucky companies.
A detailed community profile for Jeffersontown (Jefferson County) can be viewed here.
Information on Kentucky's economic development efforts and programs is available at www.ThinkKentucky.com. Fans of the Cabinet for Economic Development can also join the discussion on Facebook or follow on Twitter. Watch the Cabinet's "This is My Kentucky" video on YouTube.