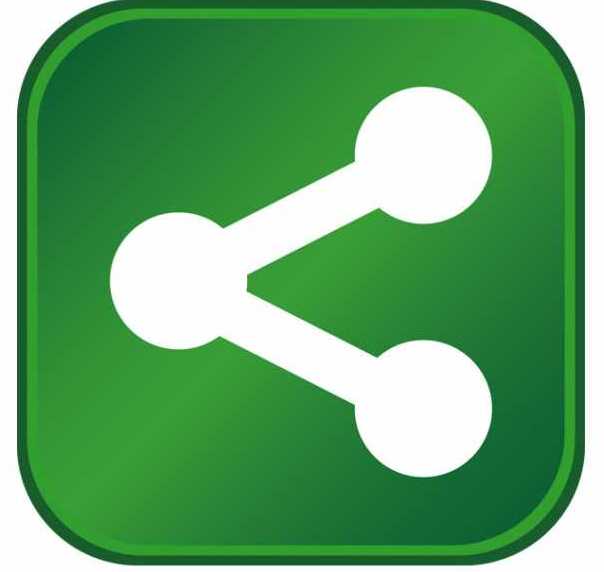 Customer engagement company Afni, Inc. in Bowling Green announced the expansion of their operations at 2625 Scottsville Road. They will add 86 new jobs and invest $315,800 in their office space, including the installation of new equipment. Afni has been a member of the Bowling Green business community since April 2000 and currently employs 230 people. This is Afni's second expansion in Bowling Green.
Afni will add 86 customer service representatives to its Bowling Green contact center in support of a new premier-brand client in the retail industry. They are hosting a Hiring Open House on July 9 from noon to 7 p.m. and July 10 from 10 a.m. to 7 p.m. in the Greenwood Mall. Successful candidates will receive job offers the same day. At Afni's Hiring Open House events, candidates can meet the Afni team, apply and interview. If you're unable to attend, please apply online at www.jobs.afnicareers.com or text AFNIBG to 555888 to apply from a smartphone or tablet (Text msg+data rates may apply).
Founded as a receivables management company in 1936, Afni has since expanded their services suite to include multi-channel customer contact solutions to some of the world's best brands. The Bloomington, Illinois-based company currently employs 6,000 people across the globe, including six locations in the United States, two locations in the Philippines and a team of U.S. home-based agents.
"We are grateful to Afni for its commitment to Bowling Green and Kentucky for nearly two decades now," Gov. Bevin said. "This latest investment will provide dozens of job opportunities for residents of Warren County and the surrounding region. Kentucky has long been known for its Southern hospitality, and this expansion by Afni will allow us to further showcase our citizens' gracious spirit and unparalleled work ethic to the world." 
"We're thrilled to partner with one of the nation's largest food & retail companies to offer new, exciting jobs in the Bowling Green community," said Cindy Blackburn, vice president of global human resources. "We've kicked off the year with significant growth and have no plans of slowing down. Continuing to grow our presence and hiring top talent in the Bowling Green community is important to us." 
Afni is recognized as a leader among customer experience contact centers for their deeply-rooted philosophy in superior performance, innovation and relationship-based partnership approach to doing business. They specialize in ensuring connections with their clients and their client's customers at each stage of the customer lifecycle, resulting in a positive and lasting impact on lifetime customer loyalty. Afni's ability to adapt to business needs as industries evolve stems from their successful and lengthy experience across all varieties of interaction types and channels.
"Afni is a great company and has a long-standing record of success in their industry," said Chamber President and CEO Ron Bunch. "For almost 20 years, they have been a constant in the South Central Kentucky community. We congratulate them on this project and look forward to their bright future in our community."
"We are exceptionally happy to celebrate this project and sincerely congratulate them on their hard work," said Warren County Judge-Executive Mike Buchanon. "Afni provides a great service for businesses all over the world. Their agents are literally the initial point of contact when customers are experiencing issues and being able to help people in their time of need is of great value to building life-long customer relationships for generations for any business."
"When Afni became a part of Bowling Green's business community in April of 2000, they not only brought many jobs to our community, but they have changed many lives through their community involvement," said Bowling Green Mayor Bruce Wilkerson. "Their work with local charities like Adopt-a-Highway, Big Brothers Big Sisters, United Way, Salvation Army, Humane Society and March of Dimes goes far beyond supporting their employees by truly helping change our community for the better. We congratulate their many years of success here and look forward to many more."
With this project, Afni will be able to accommodate a new full-service customer care program for one of the largest retailers in the world. This program will allow Afni agents to quickly engage the customer, build rapport and provide best-in-class interaction focusing on the customer experience, digital product support, and account and service inquiries.
Along with an award-winning paid training and professional development program, Afni team members also enjoy:
Bonus opportunities on top of an hourly wage
Paid holidays / paid time off / sick days
Comprehensive benefits plan including medical, dental and vision insurance
Tuition reimbursement (up to $3,000 per year)
401(k) retirement savings plan with company match
For additional information about Afni, or for information about career opportunities with Afni, please visit afniupsourcing.com.
The Bowling Green Area Chamber of Commerce has announced 10 economic development projects totaling $56.89 million in capital investment and 320 new jobs for 2018. Bowling Green was recently recognized as a top tier-2 metropolitan area in the United States and was ranked among the top 20 for 2018's 'Best Small Cities to Start a Business' by Wallethub.com.
About the Bowling Green Area Chamber of Commerce
Incorporated in 1935, the Bowling Green Area Chamber of Commerce is a 5-Star Accredited Chamber by the U.S. Chamber of Commerce and was named the 2009 Chamber of the Year by the American Chamber of Commerce Executives. As the fourth largest chamber in Kentucky, the Chamber serves as a premier business advocate for its more than 1,350 partners and is the driving force for economic development in South Central Kentucky. Its primary goals are to promote growth and success in the business community, reaching its small business partners and those in large industries alike. With leadership programs, governmental relations projects, educational initiatives and involvement opportunities, the Chamber aims to support the community and its neighbors in order to enhance the business climate and continue to grow the region.