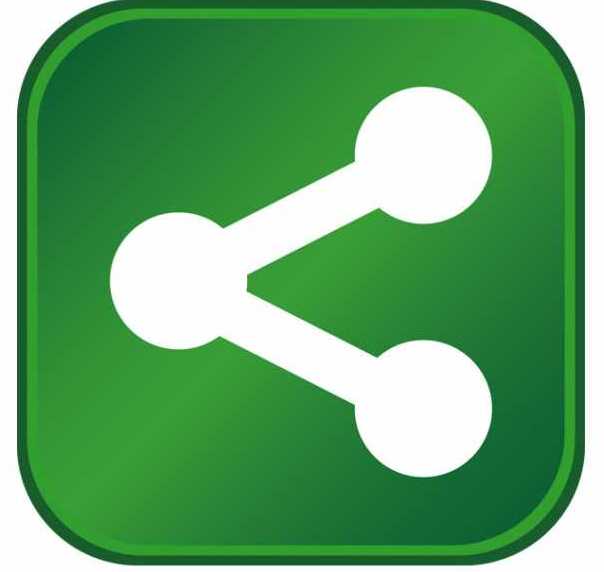 Kindred Healthcare is planning a major expansion of its corporate headquarters in downtown Louisville.
Gov. Steve Beshear and Mayor Greg Fischer announced Kindred Healthcare Operating Inc. is expected to create up to 500 full-time jobs and construct a new operations center in Theatre Square.
"This is a tremendous day for Kentucky and for Louisville," said Gov. Beshear. "We're happy to see Kindred continue to expand its footprint here in the Commonwealth with the creation of 500 full-time jobs. Kentucky is becoming the critical hub for the health care industry, and Kindred's continuing success is a big reason why."
"It is exciting and gratifying to see a home-grown company continue to expand and become the national leader in its health care sector," said Mayor Fischer. "Kindred's expansion and development of Kindred Square is a major investment in our downtown, creating a new headquarters building for our skyline and a major anchor for South 4th Street. Their growth plans, including the creation of so many new jobs, underscores this company's confidence in Louisville and solidifies our best-in-the-world status as the leader in lifelong wellness and aging care."
Health care is a major industry in Kentucky, employing nearly 430,000 people in the state last year. Louisville is home to the nation's largest collection of headquarters in nursing home, rehabilitation, assisted living and home health administration.
Kindred plans to construct a six-story, 142,000-square-foot building adjacent to the company's corporate headquarters on South 4th Street. The new facility will house Kindred's support center operations, national training center, Kindred University and an employee wellness clinic. Construction will hopefully begin this summer and will take approximately 24 months.
The new facility also will bring Kindred employees from across the U.S. to Louisville for seminars, educational programs and company meetings.
"We thank Gov. Beshear, Mayor Fischer and representatives from the Commonwealth of Kentucky and the city of Louisville for their support of this expansion project," said Paul J. Diaz, Kindred's CEO. "We are proud to call Louisville home and in our ability to positively contribute to the region's leadership in health and aging care services."
"The expansion of Kindred's Support Center allows us to significantly increase the training and educational opportunities in Louisville for many of our employees," said Benjamin A. Breier, Kindred's president and chief operating officer. "The new space will enhance our ability to invest in the clinical expertise of our employees with the addition of Kindred University and in their wellness with the creation of an onsite health clinic."
Kindred is a health care services company that through its subsidiaries, operates transitional care hospitals, inpatient rehabilitation hospitals, nursing and rehabilitation centers, and provides contract rehabilitation services and home health and hospice care. Once it completes a merger with Atlanta-based Gentiva Health Services Inc. early next year, Kindred will become one of the largest health care companies in the U.S., employing more than 100,000 people in 47 states. Kindred currently has nearly 2,500 employees in Louisville.
"I am pleased that Kindred is expanding its corporate headquarters in downtown Louisville," said Sen. Gerald Neal, of Louisville. "This investment will create new jobs, boost our economy and bring people to our city. Kindred is a good corporate partner, and I wish the company continued success."
"This announcement is a wonderful Christmas present for our community, so I want to thank Kindred for expanding its operations and adding these hundreds of jobs," said Rep. Darryl Owens, of Louisville. "I also appreciate the work our local and state leaders have done to help make this happen. It will strengthen Louisville's already sterling reputation in the health care field."
The Kentucky Economic Development Finance Authority preliminarily approved Kindred for tax incentives up to $11 million through the Kentucky Business Investment (KBI) program. The performance-based incentive allows a company to keep a portion of its investment over the term of the agreement through corporate income tax credits and wage assessments by meeting job and investment targets.
KEDFA also approved the company for tax benefits up to $500,000 through the Kentucky Enterprise Initiative Act, which allows approved companies to recoup Kentucky sales and use tax on construction costs, building fixtures, equipment used in research and development and electronic processing equipment.
To learn more about Kindred, visit www.kindredhealthcare.com.
View a flythrough of the future Kindred Square here.
Information on Kentucky's economic development efforts and programs is available at www.ThinkKentucky.com. Fans of the Cabinet for Economic Development can also join the discussion on Facebook at www.Facebook.com/ThinkKentucky or follow on Twitter at www.Twitter.com/ThinkKentucky. Watch the Cabinet's "This is My Kentucky" video on YouTube.
A detailed community profile for Louisville can be viewed here.
The Kentucky Cabinet for Economic Development is the primary state agency in Kentucky responsible for creating new jobs and new investment in the state. New business investment in Kentucky in 2012 totaled nearly $2.7 billion with the creation of more than 14,000 new jobs. Information on available development sites, workforce training,incentive programs, community profiles, small business development and other resources is available at www.ThinkKentucky.com.