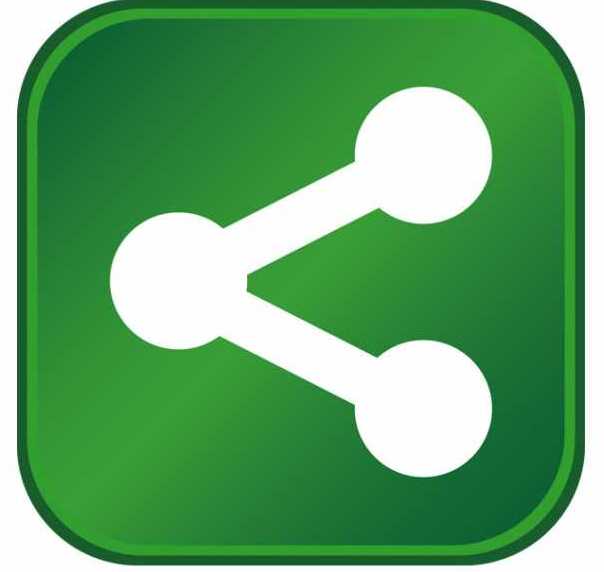 WellCare of Kentucky Inc., a managed care provider for Medicaid recipients, will establish a 40-job outbound call facility called a Care Center in Hazard to help members navigate upcoming changes under Kentucky HEALTH, Gov. Bevin announced. 
"The announcement of WellCare's new Care Center in Hazard is exciting news for the commonwealth on multiple fronts," said Gov. Bevin. "The company's economic investment in Southeast Kentucky will create 40 excellent jobs for the region, and will provide direct support for our innovative new Kentucky HEALTH waiver. WellCare specialists will be on the front lines of connecting Medicaid recipients to community engagement opportunities and improved health outcomes." 
WellCare will begin recruiting June 26 with a job fair at the Kentucky Career Center in Hazard. Additionally, the company will recruit from addiction recovery centers to support people rebuilding their lives after treatment. Jobs will pay an average salary exceeding the $31,578 Perry County median household income. The company plans to expand and remodel its Hazard office for the Care Center. 
"Our Care Center is more than a call center. This is a place where Kentuckians can talk to fellow Kentuckians as we sort through changing health policy together," said Bill Jones, WellCare of Kentucky president. "At WellCare, we want to help ensure people keep their healthcare coverage as long as they qualify for it. We don't want someone to lose coverage because they were confused about how to report their job training, or because they didn't understand they now owe a premium. WellCare is committed to Kentucky HEALTH and ensuring that members have access to the needed resources as they navigate new Medicaid changes." 
Kentucky HEALTH is the commonwealth's new health and well-being program for certain low-income adults and their families. It includes significant changes for some Medicaid members, including requiring certain recipients to enter employment, job training or other community engagement activities to promote the skills or experience necessary to secure jobs that provide health insurance. 
Across the commonwealth, WellCare employs about 240 people in six offices. It serves approximately 459,000 Medicaid member, 12,000 Medicare Advantage plan members and 22,000 Medicare Prescription Drug Plan members in Kentucky. 
Headquartered in Tampa, Fla., WellCare Health Plans Inc. (NYSE: WCG) provides government-sponsored managed care services, primarily through Medicaid, Medicare Advantage and Medicare Prescription Drug Plans to families, children, seniors and individuals with complex medical needs. The company serves approximately 4.3 million members nationwide. 
Sen. Brandon Smith, of Hazard, said business expansions and job growth will benefit the economy and workforce for the long term. 
"This announcement by WellCare is welcome news to our region," Sen. Smith said. "These new jobs will help us continue our efforts to diversify our economy and keep our talented workforce here in the mountains." 
Rep. Chris Fugate, of Chavies, welcomed the new jobs. 
"This is a great start in seeing our district and region begin to turn around," Rep. Fugate said. "WellCare's project will impact the area in a tremendous way and I want to thank all involved for their hard work to achieve these new jobs for our community." 
Hazard Mayor Jimmy Ray Lindon said the jobs and investment may herald more good news for the city's economy. 
"This is a great opportunity for Hazard. These jobs are very essential in revitalizing our economy. This is a stepping stone for what we hope that leads us to other ventures in our economy," Mayor Lindon said. 
Perry County Judge-Executive Scott Alexander indicated the jobs will bring a welcome lift. 
"As Perry County and all of Eastern Kentucky continues to work through the challenges of this economic downturn, we are energized when we make positive strides, especially those that are built on strong local and statewide partnerships," Judge-Executive Alexander said. "WellCare is a good community neighbor; one that works hard to help our people access much needed healthcare, which greatly improves their quality of life. Today we celebrate with them as they expand their services and bring 40 new jobs to Perry County." 
Chuck Sexton, president and CEO of One East Kentucky pointed to a team effort making the new Care Center a reality. 
"It has been a pleasure to work with WellCare, local and state elected officials, the Cabinet for Economic Development and Governor Bevin on the location of their new Care Center in Hazard. They are a tremendous company with excellent leadership and a vision for growth," Sexton said. 
Jared Arnett, executive director of Shaping Our Appalachian Region, noted the positive benefits the venture will hold for local citizens. 
"With the Care Center, we will have Kentuckians helping Kentuckians to manage their health coverage, especially during the upcoming changes for Medicaid," Arnett said. "When you need help with your insurance, talking to someone who sounds like you and lives where you live is a real reassurance – it reinforces a sense of community. Locating the Care Center in Hazard is a smart move for WellCare and we are proud to support this new employment center." 
The WellCare job fair will be held from 9 a.m. to 7 p.m. at the Kentucky Career Center, 412 Roy Campbell Dr., Hazard Ky. The fair is sponsored in conjunction with the Kentucky Community and Technical College and OneEast Kentucky. 
For more information on WellCare of Kentucky, visit www.WellCare.com/Kentucky. 
Additional information on Kentucky HEALTH can be found at www.KentuckyHealth.ky.gov. 
A detailed community profile for Perry County can be viewed here. 
Information on Kentucky's economic development efforts and programs is available at www.ThinkKentucky.com. Fans of the Cabinet for Economic Development can also join the discussion on Facebook at www.Facebook.com/ThinkKentucky or follow on Twitter at www.Twitter.com/ThinkKentucky. Watch the Cabinet's "This is My Kentucky" video on YouTube.
The Kentucky Cabinet for Economic Development is the primary state agency responsible for encouraging new jobs and investment in the state. New capital investment announced in Kentucky in 2017 totaled a state record $9.2 billion, spurring more than 17,200 projected new jobs. Information on available industrial properties, workforce development assistance, incentive programs, community profiles, small business development and other economic development resources is available at www.ThinkKentucky.com.