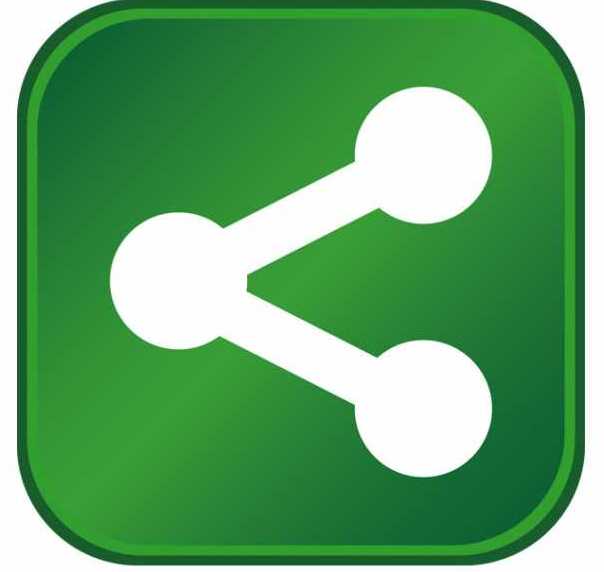 Gov. Bobby Jindal and Wingspan Portfolio Advisors CEO Steven Horne announced Wingspan's acquisition of customer service operations at the JPMorgan Chase home mortgage finance center on 19th Street in Monroe. Wingspan will retain 400 Chase employees while creating 532 new direct jobs over the next 10 years. LED estimates the project will result in 609 new indirect jobs, for a total of more than 1,100 new jobs in Northeast Louisiana.
Wingspan, a Dallas-based firm, will make a $2 million capital investment at the Chase center, where it will renovate the majority of the seven-floor building and occupy 71,000 square feet. Chase will retain space on the first and fifth floors, where it will continue to employ 109 people in legal affairs and support services for members of the U.S. military services. Chase will continue to employ more than 1,900 people in Northeast Louisiana overall, including a 1,200-employee mortgage records and imaging facility on Kansas Lane near the Monroe Regional Airport. Throughout Louisiana, Chase employs 4,200 people.
Gov. Jindal said, "Today's announcement is a great win for Northeast Louisiana. Wingspan's investment will result in more than 1,100 new jobs for our people in this area, and it will retain the Chase employees of the mortgage-servicing business it is acquiring. At the same time, Chase will continue to be one of the largest private sector employers in all of Northeast Louisiana. Wingspan's investment in this area will support Monroe's economy for years to come, and we're proud that Wingspan selected Louisiana because of our outstanding workforce, great infrastructure and strong business climate."
Wingspan deploys mortgage-servicing technology and strategies to better manage the financial services industry's problem loans. The company provides a broad range of business process outsourcing solutions that include default servicing, complaint resolution, compliance oversight and mortgage origination fulfillment. Wingspan ranked No. 23 on the 2013 Inc. 500 list of America's fastest-growing private companies, with a three-year growth rate of 8,768 percent – among the highest in the nation.
"With this new addition, Wingspan expands its ability to respond to clients' needs with superb customer service capabilities," Horne said. "We are often called upon to scale quickly and effectively to help our clients as their priorities change, and this acquisition enables Wingspan to react with significant speed and very high quality."
"This is a great opportunity to take care of our employees and offer their value and experience to a company that's building a strong servicing platform," said Chase Mortgage Banking CEO Kevin Watters. "Monroe continues to be an important community for Chase."
The Monroe project represents Wingspan's third acquisition this year. In February, Wingspan acquired a 400-employee mortgage-servicing facility in Melbourne, Fla., also from JPMorgan Chase. In May, Wingspan acquired San Diego-based Dimont & Associates, the nation's leading hazard insurance claims management company.
To secure the Monroe project, LED's Business Expansion and Retention Group, or BERG, offered a custom incentive package that includes LED FastStart® – the nation's No. 1-ranked state workforce training program, along with a performance-based grant of $600,000, payable in three annual installments through 2015, to reimburse facility lease costs. Wingspan also will receive a performance-based grant of $500,000, payable in two annual installments in 2013 and 2014, to reimburse building renovation costs. The company also is expected to utilize Louisiana's Quality Jobs Program.
"We are excited to welcome Wingspan to the Monroe community," Monroe Mayor Jamie Mayo said. "Our initial meeting with their outstanding leadership has not only retained much-needed jobs, but also will create additional jobs and opportunities for our citizens. Wingspan will now join other outstanding corporate citizens in our community expanding our brand of being Monroe proud."
"Wingspan recently ranked 23rd on the Inc. 500 list of America's fastest-growing private companies: It is exciting to welcome a company like that to Monroe," said President and CEO Sue Nicholson of the Monroe Chamber of Commerce. "Wingspan had a very successful acquisition and transition of the Melbourne, Fla., JPMorgan Chase facility, and we anticipate an equally successful acquisition here in Monroe. It is outstanding that Wingspan will retain the existing employees and thrilling that the company will add a substantial number of new employees over the next decade. We look forward to working with Steve Horne and his staff." 
About Wingspan Portfolio Advisors
Founded in 2008, Wingspan Portfolio Advisors LLC is an award-winning, diversified mortgage services company, partnering with lenders, servicers, investors, mortgage insurers, attorneys and real estate agents throughout the U.S. With offices in Texas, Florida, Colorado, Louisiana and California, Wingspan's team of experienced professionals provides a wide range of mortgage-related services. For more information on Wingspan Portfolio Advisors, visit www.WingspanPortfolioAdvisors.com.