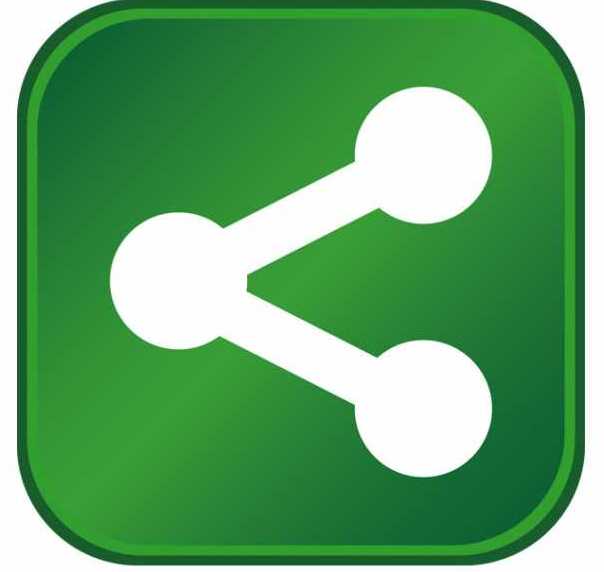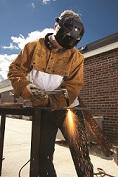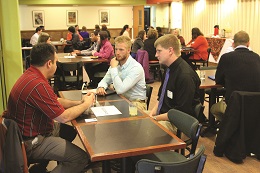 Throughout the nation, cities, counties and entire states are putting heavy emphasis on training their local workforce. Community leaders know it's the best way to retain their current businesses and the smart way to attract new ones. These initiatives typically start early on, educating students as young as middle school on potential future careers. Then, these program train the younger generation entering the workforce and re-train or enhance the skills of seasoned workers.
These programs are definitely paying off. The regions highlighted here have found success by investing in improving the skills of the people who live and work in their locations.
Jump Starting the Region's Economic Engine Through Manufacturing Training
Robert C. Byrd Institute for Advanced Flexible Manufacturing
West Virginia
For the past 25 years, the Robert C. Byrd Institute for Advanced Flexible Manufacturing – better known as RCBI – has provided access to high-tech manufacturing equipment, technical training, workforce education and entrepreneurial development assistance to more than 5,500 manufacturers that employ nearly 83,000 individuals. It reaches workers in West Virginia and throughout the Mid-Atlantic region.
Through its workforce development initiatives during the last five years alone, RCBI has trained more than 3,000 workers, helping bridge the critical skills gap in American manufacturing and foster entrepreneurship. Many of these focused efforts were through registered apprenticeships that have focused on advanced manufacturing skills of machining, additive manufacturing, robotics, composites, welding, quality management, precision measurement, computer-aided design (CAD) and computer-aided manufacturing (CAM).
"RCBI's customized training can occur at any of our advanced manufacturing technology centers across West Virginia or on-site at a company location – whichever best suits the client," said Martin Spears, associate director of public information & special programs at RCBI.
Building a Skilled Workforce by Honing-in on all Phases of an Employee's Life
Springfield, Ohio
In Springfield, Ohio, the entire community has banded together to create a workforce continuum. Businesses and educational institutions, along with public and private groups, are finding ways to grow targeted industries in the region by developing the local workforce. This workforce continuum starts at an 8th grade exploration program, progresses to high school and college internships, then moves to young professional groups, mentorship opportunities and adult education at area community colleges and four-year universities.
The availability of training opportunities and specialized programs has been a deciding factor in companies considering the community.
"Having existing programming in the areas of distribution, advanced manufacturing and customer service allows us to showcase our training assets when we are courting a company to this region, or when an existing business is considering growth, said Amy Donahoe, director of workforce development at the Greater Springfield Chamber of Commerce.  "A trained workforce is the No. 1 concern for many businesses. We are able to offer what other communities cannot: partners from different areas of our community who are willing to work together to make it work."
Higher Education Options Significantly Increase the Area's Value to Employers
Peoria, Arizona
With a population of more than 150,000, Peoria is a major presence right outside of Phoenix. It also has become a major presence in training the region's workforce.
Trine University and Huntington University are both Indiana-based universities that opened up satellite campuses in the area. They were drawn to the workforce pool and opportunities to educate a larger pool of talent.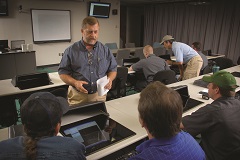 Trine moved to the area in 2013 and specializes in healthcare and engineering programs. Huntington, which began offering classes in August, 2016, is focused on digital media arts. The school invested more than $2 million in improvements to its new facility. These universities significantly increase Peoria's value proposition when recruiting new employers.
"Being able to attract high-wage jobs is correlated to the proximity of higher education," said Kirsten Hall, business development coordinator at the City of Peoria, Arizona. "Having these universities here means recruiting employers is easier. These commuter schools offer high-quality educational programs to our young talent and allow them to stay close to home for their education."
A Strong Community Connection Fuels Workforce Development
Alexandria, Minnesota
Located in the heart of West Central Minnesota, Alexandria has a pool of more than 17,500 workers for its local businesses. The area begins workforce readiness early in the lives of its students and continues to offer programs throughout their careers.
"The Alexandria area community has always played a big role in the success of workforce training and development. Our area partnerships are for the betterment of our students, businesses and community," said Nicole Fernholz, executive director of the Alexandria Area Economic Development Commission.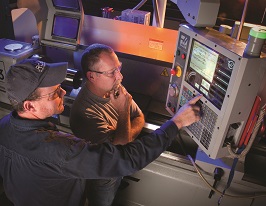 The Alexandria Area Economic Development Commission (AAEDC) formed a partnership with the area's high school to prepare students for their future, whether they continue their education or step directly out into the workforce. Community members volunteer as mentors to high school students, offering field experiences, job shadowing opportunities and externships.
The Alexandria Technical & Community College (ATCC) is another strong component of Alexandria's workforce readiness. Boasting the highest graduation rate of the state's two-year colleges, the college's connections to business and industry ensure currency and trade standards in its technical degrees, delivering a highly skilled workforce. ATCC's Customized Training and Workforce Development Center offers training to local business in areas ranging from fluid power to leadership development.
A Growing Community Develops its Workforce from Within             
Cape Coral, Florida
Ranked among the best places to live in Florida, Cape Coral in southwest Florida is full of opportunities for business owners and employees to thrive personally and professionally. Its recent growth has placed it as a top contender for corporate relocations and business expansions.            
To build its workforce, Cape Coral's Economic Development Office partners with a number of local organizations and higher education institutions. The city of Cape Coral teams up with CareerSource, a state-funded agency that helps companies prepare specific training programs and screen potential employees.
It also partners with the Small Business Development Center (SBDC) at Florida Gulf Coast University. The SBDC has skilled professionals on staff who consult with businesses, as well as host classes and training. Meanwhile, the Cape Coral Technical College develops training programs to help students gain much-needed skills.
"There is a great deal of local institutional knowledge and a willingness to be a part of anything that will help Cape Coral grow, create jobs and prosper as a community," said Dana Brunett, economic development manager at the Cape Coral Economic Development Office.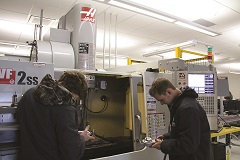 A Statewide Workforce Development Program Brings Thousands of New Jobs
State of Louisiana
To ensure the state's workforce remains highly competitive, Louisiana Economic Development created LED FastStart® in 2008. LED provides a single, comprehensive source of workforce training at no cost to eligible employers in the state. Most LED FastStart clients are existing employers in Louisiana who are expanding, but the program attracts many companies relocating projects from out-of-state and developing greenfield projects, as well.
LED FastStart's innovative programs have become a key differentiator in helping the state attract new businesses. As a result, Louisiana received 91,000 new jobs associated with economic development wins.
"FastStart's training and technology professionals build a thoroughly customized plan for each client, getting to know the company from the inside-out," said Gary Perilloux, communications director at Louisiana Economic Development. "By July 2016, LED FastStart had trained more than 23,800 individual workers in the state at more than 150 companies."
One of these companies is Roy O. Martin Lumber Company, in Alexandria.
"When you have a demand, when you've just spent millions of dollars expanding your manufacturing facility or if you're in the process of building and putting a new system online, you need people and you need qualified people quickly. FastStart has been extremely responsive to our needs, has helped us certainly along the way and is willing to be creative in terms of working with us to get the people we need to staff our manufacturing facilities," said Ray Peters, vice president of human resources and marketing, Roy O. Martin Lumber Company.
A Focus on the Needs of Business and Industry Pays Off
Quad Cities: Davenport, Iowa and Moline, Illinois
The Quad Cities is a six-county, two-state region in Iowa and Illinois. With a workforce of 530,000 people, the area is home to Fortune 500 corporations such John Deere & Company, 3M and Alcoa, along with the Rock Island Arsenal, a major military installation.
The Quad Cities region has outstanding educational and training resources available from the Iowa and Illinois community college systems, as well as many universities and colleges. Local businesses and employees can tap into customized training assistance, ranging from highly specialized technical-skills programs to basic soft skills training.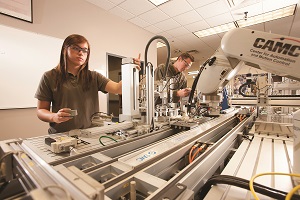 "The workforce training programs are allowing the region's companies to stay competitive and innovative, said Liz Tallman, chief economic development officer at the Quad Cities Chamber. "The programs assist with building the employees' skills at a faster pace and allow the business and employees to achieve higher levels of productivity."
For example, when Alcoa sought a location to invest $300 million to manufacture automotive aluminum, one of the reasons it chose the Quad Cities region was because of its existing skilled workforce. In addition, when Kraft Heinz conducted a nationwide search to build a $200 million state-of-the-art manufacturing facility, it chose the Quad Cities because of the area's highly productive workforce. Both companies utilize the community college's workforce training programs.
Keeping Jobs in the Area Through Vital Workforce Training
Portage County Business Council, Stevens Point, Wisconsin
The Portage County Business Council, located in the center of Wisconsin, is focused on business retention and keeping the local economy
 competitive. The area's workforce training addresses the business community's needs at a variety of levels, from customer service to software development.
Mid-State Technical College is one of the colleges partnering with businesses and employees. The technical college, with campuses in the Marshfield, Stevens Point and Wisconsin Rapids, offers training for front-line customer service jobs such those in call centers and food preparation. The Central Wisconsin Information Technology Alliance (CWITA) works with both the technical college and the University of Wisconsin-Stevens Point to offer the specialized training that high school and college students need to fill the IT talent development pipeline.
"The bottom line is jobs are getting filled across business sectors and with the projected need that effort will need to continue to grow and expand," said Todd Kuckkahn, executive director, Portage County Business Council.
Stevens Point-based Skyward, a provider of K-12 school administrative software, is one example of an internationally focused local business that depends on the area's workforce training programs. Its CEO, Cliff King, chairs the Central Wisconsin Information Technology Alliance (CWITA) and is closely engaged with higher education in the area. Skyward uses interns from the high schools, college and university as a way to train and recruit future employees.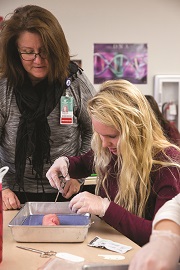 A Business Hub Draws in – and Trains – its Workforce
Effingham, Illinois
Located in the heart of Illinois, Effingham's central location and highly developed transportation system has been the calling card for numerous industrial and commercial companies in the region. Effingham draws workers from an eight-county area and has a trade population of 175,000.
The city's economic development program focuses on ensuring local businesses can readily find workers with the necessary skills. One highly successful program is a manufacturing skills lab located at the public high school. The high school and nearby Lake Land Community College provide training to both high school students and adults. The CEO Program is another program developing the local workforce. The CEO Program teaches students how to start and run a business by immersing them in real-life learning experiences and giving them the opportunity to take risks and manage the results. It's so successful it's been copied by several other communities.
"These programs definitely help in retaining our businesses. And they provide avenues for workers to better themselves through obtaining those skills needed for better-paying positions," said Todd Hull, economic development director at the City of Effingham.
About the Author