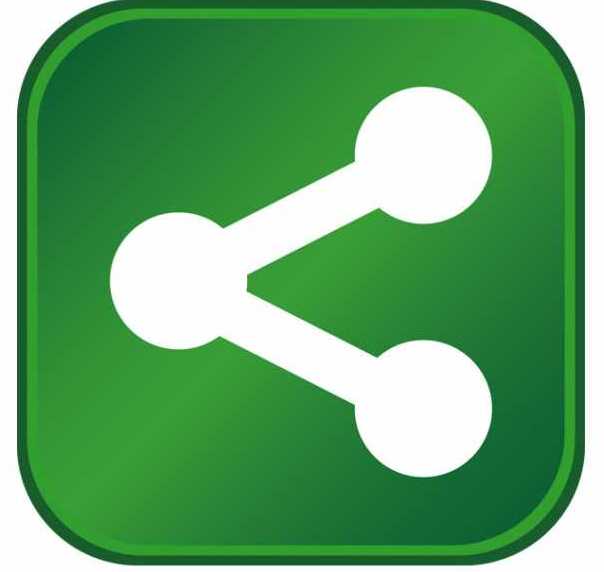 Representative Michael Fitzpatrick (R-PA) introduced H.R. 6161, the Fostering Innovation Act, to update SEC filing status classifications for public companies, which will help to ease regulatory burdens on emerging biotechnology companies and reduce the bureaucratic hurdles and red tape that lengthen the time to bring cures from discovery to patient.
"We applaud Rep. Fitzpatrick for this important and timely legislation that will help to level the playing field for emerging biotech companies," said Jim Greenwood, President and CEO of the Biotechnology Industry Organization (BIO). "Easing the regulatory burdens on these companies will enable them to focus on research and development that can lead to breakthrough medicines and cures, as well as job creation."
SEC Rule 12b-2 establishes three classifications for public companies to determine their filing status, which include large accelerated filers (companies with a public float of more than $700 million); accelerated filers (companies with a public float of more than $75 million but less than $700 million); and non-accelerated filers (companies with a public float of less than $75 million).
The market has continued to evolve since the current definitions were set and the public float markers have become outdated. Due to their relatively high public floats, biotech companies often find themselves grouped with the accelerated filers despite their simple corporate structure and lack of product revenue. This can lead to burdensome regulatory requirements for growing companies.
Rep. Fitzpatrick's legislation would modify these definitions by raising the minimum public float for accelerated filers to $250 million. It would also add a revenue component to the accelerated filer definition, ensuring that companies with less than $100 million in revenues are not burdened by costly regulations.
On behalf of BIO, Jeff Hatfield, CEO of Vitae Pharmaceuticals, made the following statement in support ofRep. Fitzpatrick's 12b-2 legislation:
"Biotechnology companies like Vitae are searching for groundbreaking cures and treatments for devastating diseases that affect American families. Small biotech companies are the innovative backbone inthe search for new medicines, and virtually all of our operating capital goes directly into research and development.
"Because it takes more than a decade to bring a new therapy from laboratory bench to patient, this critical R&D must be undertaken without the benefit of product revenue to fund experiments or clinical trials. Instead, this cost is borne by investors – and it can total more than $1 billion. Because investment dollars go directly from the investor to the lab, any diverted funds are, by definition, lost to innovation.
"Biotech companies that turn to the public market for funds need capital to continue their innovative R&D, but costly regulations often stifle their progress by siphoning off research dollars. Private companies are aware of these roadblocks, and can choose to stay private despite the capital availability and job creation potential that exists on the public market.
"The SEC understands that there should not be a one-size-fits-all approach to public company regulation. However, the filing status definitions that classify companies are outdated and do not reflect the reality of many small public companies.
"Rep. Fitzpatrick's legislation would group companies with common characteristics together, giving the SEC more accurate filing classifications and providing important regulatory relief to startups working on cutting-edge scientific breakthroughs. In particular, classifying companies with low product revenue as non-accelerated filers will present an accurate picture of small businesses that operate without product revenue to fund their operations.
"Additionally, raising the minimum public float for accelerated filers will allow biotech companies – among others – to expand and change without fear of impeding their growth with costly regulations. Rep. Fitzpatrick's legislation will relieve regulatory burdens on growing companies while maintaining important investor protections for larger, more complex companies."
For the latest updates on the biotechnology industry, please visit www.bio.org.
About Vitae
Vitae Pharmaceuticals is a clinical‐stage biopharmaceutical company discovering and developing a portfolio of novel, small molecule, best‐in‐class compounds that address important disease areas, including: chronic kidney disease, diabetes, Alzheimer's disease and atherosclerosis. Vitae's lead compound, VTP‐27999, is a wholly owned, novel, potent and selective renin inhibitor offering the potential for superior renal protection in patients suffering from chronic kidney disease. The compound is expected to enter Phase 2b in early 2012. Vitae is expert in structure‐based drug discovery and combines a proprietary technical platform with the experience and insight of world class scientists to advance best‐in‐class compounds for high value, hard‐to‐drug targets. Vitae's proprietary, discovery platform as clear advantages in creating and analyzing novel drug candidates that meet pre‐defined physicochemical and biochemical characteristics. The accuracy and speed of this system has enabled Vitae to solve challenging targets in multiple therapeutic areas – discovering and advancing attractive compounds in a rapid and highly capital efficient manner. Vitae Pharmaceuticals is financed by leading corporate and venture capital investors; its last venture round was in 2004.
Vitae's 45 scientists are located in Fort Washington, Pennsylvania. For additional information, please visit the company's website, www.vitaepharma.com.
About BIO
BIO represents more than 1,100 biotechnology companies, academic institutions, state biotechnology centers and related organizations across the United States and in more than 30 other nations. BIO members are involved in the research and development of innovative healthcare, agricultural, industrial and environmental biotechnology products. BIO also produces the BIO International Convention, the world's largest gathering of the biotechnology industry, along with industry-leading investor and partnering meetings held around the world. BIO produces BIOtechNOW, an online portal and monthly newsletter chronicling "innovations transforming our world."