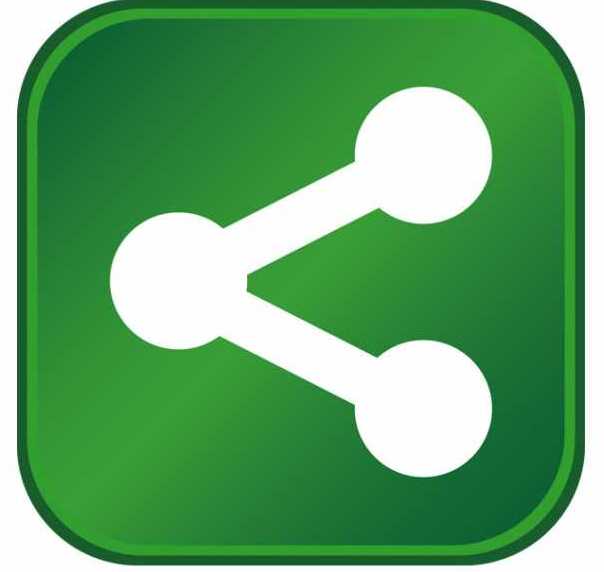 From cattle ranching in Kansas to bee farming in Wyoming to millions of acres of grains and corn throughout, the Plains states of Kansas, Montana, Nebraska, North Dakota, South Dakota and Wyoming encompass the full spectrum of agricultural riches. In recent years, that abundance has translated into a wealth of opportunity for the biodiesel, bioscience and food-processing industries.
Kansas: the Silicon Valley of Biosciences
Kansas is on the forefront of the biosciences industry with the largest concentration of animal-health companies and the second-largest concentration of clinical research organizations in the nation. And the state of Kansas is doing all it can to remain in the pole position by investing $581 million through the Kansas Biosciences Authority (KBA), which is charged with advancing Kansas' leadership through:
Building world-class research capacity

Fostering formation and growth of bioscience startups

Supporting the expansion of the state's bioscience clusters, and

Attracting new companies and expanding existing ones.
Their investment is paying off. Companies and research talent from across the globe are coming to Kansas, including Dublin, Ireland-based IdentiGen and UK-based OccImmune. Identigen has created a unique DNA-based system that enables meat producers to verify the quality of meat product and their precise origin and OncImmune has developed a blood test that promises to detect breast cancer cells much earlier than mammograms.
Tom Thornton, CEO of the Kansas Bioscience Authority, says, "Kansas is the Silicon Valley of bioscience and animal-health research. If a company is going to be in the bioscience or animal-health industry, they know the place to be is Kansas."
For more information, please visit www.kansasbioauthority.org.
Montana: the perfect climate for both agriculture and business
"We produce the finest wheat in the world because of our climate," boasts Ron DeYoung, director of Montana's Department of Agriculture. "It's perfect for raising grains that have a better taste, weight and protein. Anyone who requires wheat as a raw material needs to look at Montana."
And many businesses have done just that, including these organizations:
Montola Sustainable Systems produces cooking oil from Montana-grown oil seed crops. Sustainable Systems of Missoula purchased the facility to expand the process to produce biodiesel.

Earl Fisher Biodiesel, located in Chester, currently produces 100,000 gallons of biodiesel per year from camelina seeds.

AE Biofuels opened a 9,000-square foot integrated cellulosic and starch ethanol commercial demonstration facility capable of producing 150,000 gallons of ethanol per year.
Montana's business climate is stellar as well. Montana has no general sales tax and is ranked sixth nationally for business tax climate by Business Facilities 2008 and the Tax Foundation, third for sales tax climate by Business Facilities 2008, and eighth for economic climate by Forbes.
Want to learn more? Go to www.commerce.mt.gov/energy.
Nebraska: Increasing Technology, Decreasing Taxes Helps Biotechnology Thrive
"Biofuels, bioscience and agricultural processing are like a three-legged stool, one industry supports the other in Nebraska, and the state of Nebraska supports them all," says Richard Baier, director of Nebraska's Department of Economic Development.
Eldon Roth, CEO of Beef Products, Inc., a leading manufacturer of boneless lean beef, wholeheartedly concurs. The company is building a plant in South Sioux City to process beef tallow into biodiesel. "The Nebraska Department of Economic Development makes sure your investment in their state pays off and projects are completed on time and in budget."
Baier is proud to point out that over the last three years, while other states have had to raise taxes and deal with budget shortfalls, Nebraska has cut taxes every year and furthermore, has $600 million in cash reserves."
For more information about doing business in Nebraska, please go to www.neded.org.
North Dakota: The Center of Excellence in Biotechnology
When it comes to R&D, North Dakota is the place to be. Governor John Hoeven created The Center of Excellence program, designed to encourage private business to partner with research universities. So far, $13 million has been approved for projects like the development of the Center of Excellence in Life Science and Technology (COELSAT) building at the University of North Dakota. The COELSAT Center will be set up to house labs for biodiesel production, the life sciences and biopharmaceuticals. There will also be biosafety labs for short-term lease.
"Biotechnology spaces can be too expensive for small companies to build, so we created the infrastructure so they can lease it out," explains Jolynne Tschetter, PhD, manager of Science & Technology Business Development at the Economic Development & Finance Division of the North Dakota Department of Commerce. The state also created tax exemptions and credits to make doing business less expensive, including a credit for research expense, internship employment and seed capital investment for those who want to invest in a new venture. To get a complete rundown of all of the exemptions and credits available, go to www.commerce.nd.gov.
It's no wonder that North Dakota boasts more than 20 different bioscience companies.
Suzanne Wentz, president of Odyssey Research, wouldn't do business anywhere else. "The educational system in North Dakota is outstanding, the quality of life is second to none and the people who live here are committed to the advancement of science." she says.
South Dakota Won't Tax You
For the least taxing business environment, go to South Dakota. There's no state corporate income, personal income, personal property, business inventory or inheritance tax there. Furthermore, from 2001 to 2005, South Dakota had the highest increase in research and development expenditures in the nation, and in 2007 they were rated best for entrepreneurial friendliness from the Small Business Survival Foundation and in 2008 the state had the best pro-business climate according to Business Facilities magazine.
One of the contributors to these rankings is their 2010 Research Center initiative to commercialize new products and ideas in the biotech industry, and create unique state, university and public-sector partnerships. The state has contributed $5.4 million to the project, in addition to nearly $28 million in additional grants.
Its proven commitment to the biotech industry is one of the reasons Hematech transferred its headquarters from Massachusetts to Sioux Falls. "South Dakota is hungry for biotechnology businesses…when we were looking for a place to move our businesses, the entire state worked extra hard for us," says Eddie Sullivan, COO of Hematech, which is developing cattle that can efficiently produce human antibodies to help with the treatment of toxins, viral and bacterial infections, autoimmune disorders and other medical conditions.
For more information please go to www.sdreadytowork.com
Wyoming First for Small Business
When Bessie Zeller established Queen Bee Gardens, a family-owned and operated candy company 32 years ago, she knew everything about making delicious candy from the mild honey that can only be found in Wyoming, but knew nothing about the details of running a business.
"Thank heavens we were in Wyoming," she says. "I could just call the Wyoming Business Council (WBC) for help with marketing, bookkeeping and packaging. They worked with me one-on-one and even helped pay for trade shows so I could introduce my product across the nation."
Today, the delicious honey-candy of Queen Bee Gardens can be found in health food stores in every state and parts of Canada.
Cindy Garretson-Weibel, agribusiness director for the Wyoming Business Council, credits the WBC's ag marketing program and Wyoming First, its branded marketing program especially designed for small business, for helping food and agricultural processing companies like Queen Bee Gardens launch themselves into the international and national spotlight. The trade-show incentive grant program covers the cost of marketing products outside the state and partnerships with organizations like the Western United States Agricultural Trade Association provide an international audience.
No corporate income tax, and strong relationships between local and state government further enhances opportunity. See the array of food and agricultural processing companies that are benefiting from Wyoming's friendly business environment by going to www.wyomingfirst.org.
About the Author