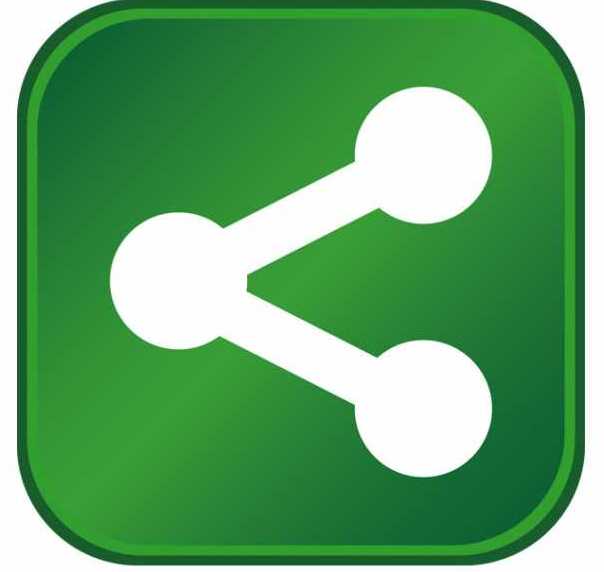 With international financial markets more unpredictable than the forecast of winter's first snow, businesses around the globe are searching for ways to find stability and certainty in the tough economy.
Consolidating operations, reducing overhead and limiting transportation costs have proven successful for companies seeking to weather the present economic storm. Increasingly companies are finding refuge in America's heartland where access to transportation routes is simple, costs are low and support for business is high.
Top on the List: Indiana
The Hoosier State is outpacing the competition for attracting new jobs with improvements to its tax structure, a fully funded, 10-year, $12 billion infrastructure improvement program and a solid fiscal foundation that allowed the state to close the books in 2008 with a budget surplus of more than $1 billion.
It's a story that has allowed the state to break records for attracting new jobs every year for the past four years and one that continues to fill statehouse trophy cases with accolades from economic development organizations, business groups and media outlets awarding the state top marks for its low cost of doing business, low tax burden and for the "most improved business climate in America."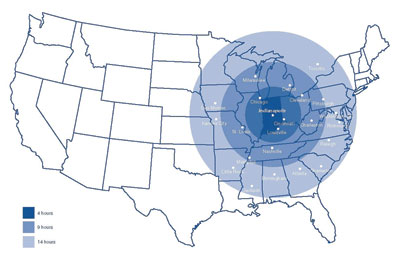 Indiana's Business Environment
"Our efforts to build the best business environment possible is gaining national acclaim, and perhaps more importantly is its building a reputation that continues to pay dividends in attracting new job-creating investment," said Nathan Feltman, Indiana secretary of commerce and chief executive officer of the state's public-private job hunting agency, the Indiana Economic Development Corporation.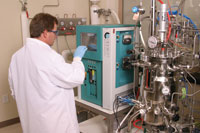 Since 2005, the state has inked deals with more than 625 companies who have collectively committed to create more than 78,000 new jobs and invest nearly $19 billion in their Indiana operations.
In November Site Selection magazine called the Hoosier state the most improved in the nation and the best business climate in the Midwest, the fifth best in the country. The accolade was the latest in a series of national accolades garnered by the state. In October, IBM named the Hoosier state as number one per capita for job attraction from international investment, and earlier this year CNBC named Indiana "the most improved state" for business. Chief Executive magazine named Indiana a "best place for business" in 2008, and Forbes magazine listed Indiana as the state with the lowest cost of doing business in the Midwest and sixth best nationally in its 2008 "Best States for Business Index."
The 2008 awards follow similar announcements in 2007 such as Ernst & Young Investment Monitor that found the Hoosier state to be number one in winning new competitive job-creating investments from all sources when measured on a per capita basis in both 2006 and 2007.
Indiana's Trend for Attracting New Jobs
As the national economy stalled in 2008, Indiana continued its record-breaking trend in attracting new jobs as companies across the country embarked on cost savings measures.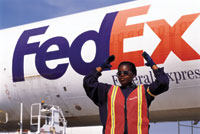 Italian wind turbine gear maker Brevini announced in October its plans to relocate its suburban Chicago headquarters to Muncie, Ind., bringing with it more than 450 jobs and the company's first ever North American manufacturing operation. Chicago-headquartered moving services mogul SIRVA announced plans to relocate its North American Van Lines headquarters from Illinois to Fort Wayne, Ind., bringing 240 jobs to the Hoosier state. New York City-based Really Cool Foods also announced consolidation plans in 2008 that brought new jobs to Indiana. The maker of prepared organic foods announced plans to relocate its New York City operations to its new Indiana commissary, creating in total nearly 1,000 new jobs.
Manufacturers also found Indiana to be a place to consolidate operations in 2008, creating new opportunities for Hoosiers. Safety equipment manufacturer Aero consolidated its Oklahoma manufacturing operations into its existing Indiana facility, bringing with it the promise of more than 50 new jobs.
Air filter manufacturer Clarcor also found Indiana's business environment a solid place for growth in 2008, as it announced plans to consolidate its manufacturing operations and headquarters in a new 425-person operation to the southern Indiana city of Jeffersonville.
"Winning consolidation opportunities is a testament to our best-in-class business environment that allows companies to realize a significant cost savings before tax credits are ever applied," Feltman said. "While the economic downturn continues to affect us all, we're proud of the fact that Indiana enters this tough time with a climate that remains conducive to growth for all sectors of business."
Indiana's Economic Strategy
The diversity in companies coming to Indiana and growing their Hoosier operations is a key part of the state's economic development strategy.
In 2007, the largest sector of growth for the state was information technology. Driven by companies such as Interactive Intelligence, ExactTarget, IBM and AT&T, the state's push to diversify its once manufacturing heavy economic base is taking hold.
In June national tech trade group AeA found that central Indiana added high-tech jobs faster than any other metro area in the Midwest. In its June 22 "Cybercities" report, AeA found Central Indiana added thousands of high-tech jobs from 2001 to 2006, making the metro the fourth fastest growing tech hub in the nation.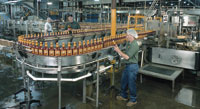 Technology in the emerging fields of life sciences continues to fuel the state's economic growth and diversification. Home to pharmaceutical powerhouse Eli Lilly, Central Indiana is home to a $13.6 billion global life sciences sector. From discovery on the campuses of the state's research universities to on-going development of health sciences innovations in corporate laboratories across the state, Indiana is emerging as a life sciences hub. In June, Battelle/Biotechnology Industry Organization named Indiana as one of only three U.S. states to specialize in three of four key biosciences areas: Agricultural feedstock and chemicals; drugs and pharmaceuticals; and medical devices and equipment.
In 2008, pharmacy benefit manager Medco broke ground on the world's largest automated pharmacy in suburban Indianapolis. Medco's move to site a new operation in Indiana builds on recent decisions by Arcadia Healthcare, Zimmer, Beckman Coulter, Cook Pharmica, Well Point and others to grow their life sciences operations in the Hoosier state.
In total, Indiana employs 6.1 percent of the nation's drug and pharmaceutical workers and has the second highest concentration of biopharmaceutical jobs in the country, second only to New Jersey. The state also boasts one of the highest research and development sales tax credits in the country, which provides an exemption to companies on the amount they pay in state sales taxes on R&D equipment.
Indiana – The Total Package
With nine interstate highways, three state-of-the-art international water ports and the second largest FedEx hub in the United States, Indiana is an undisputed juggernaut in providing companies the ability to get goods to market quickly. More than 82 million people live within 500 miles of the state, and more interstate highways intersect Indiana than any other state.
"From our infrastructure to our tax climate, Indiana is positioned for growth," Feltman said. "While the sluggish national economy poses challenges, it also brings with it opportunities as companies seek new locations to reduce costs and transportation costs."
For more information about doing business in Indiana, log on to www.indianasmartmove.com.
About the Author