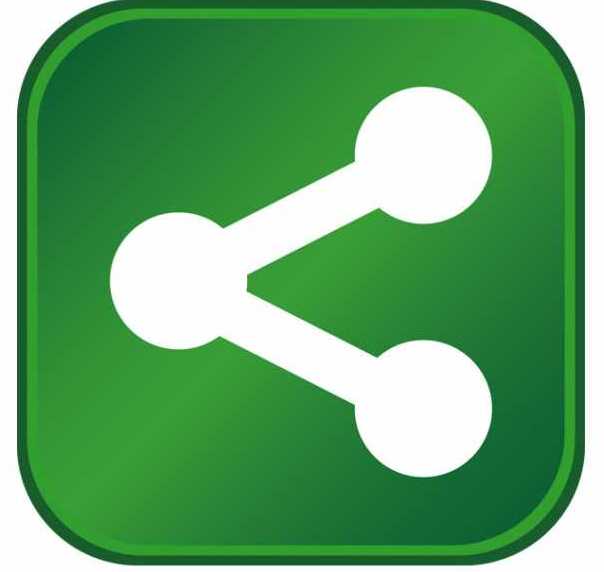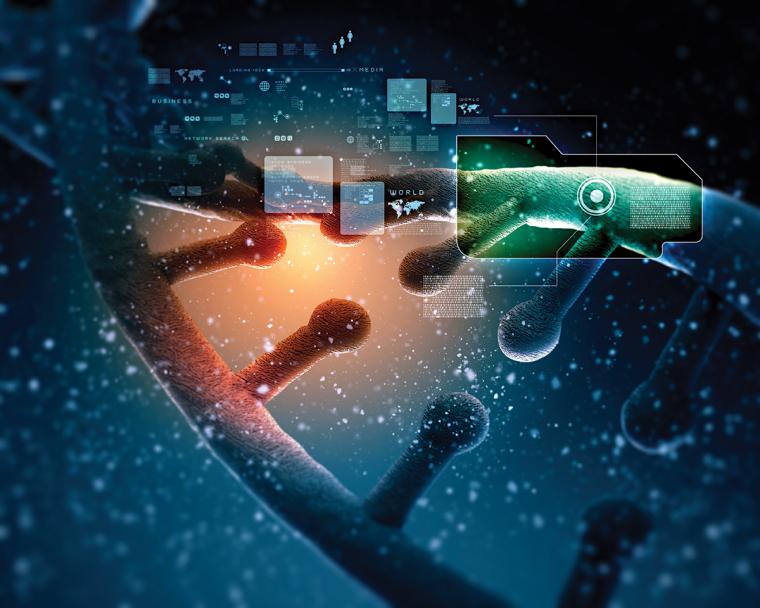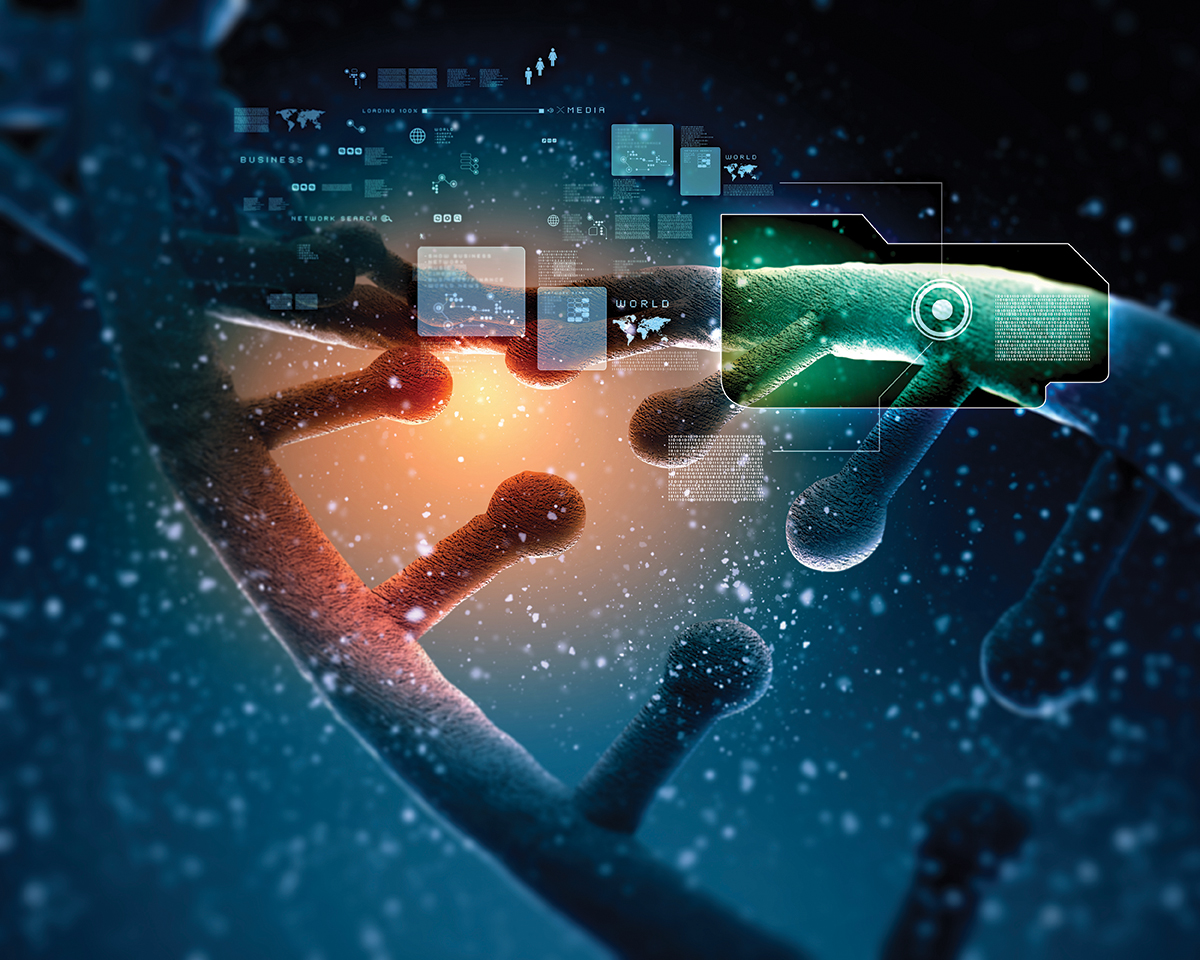 Innovation is the lifeblood of the life sciences industry. Access to talent, laboratory space, capital and other resources often ushers groundbreaking discoveries and develops innovative new products. So as global competition heats up for the next wave of "blockbuster" medicines and medical devices, many companies are rethinking location strategies as they face challenges like scarcity of laboratory space, rising rents and wages and R&D costs. Meanwhile, the war for talent is fierce in major life sciences clusters such as Greater Boston, San Francisco's Bay Area and Raleigh-Durham.
With options shrinking, geographic shifts in innovation, operations and investment suggest where the industry is heading and how companies can prevail.
Top U.S. Life Sciences Clusters
Top U.S. life sciences clusters continue to thrive even as high-volume acquisitions and divestures reshape the industry's footprint. Patent expirations and U.S. Treasury Department policies that make strategic tax inversions inaccessible are obstacles for global companies looking to maximize efficiency and generate revenue growth. High costs and a shortage of available laboratory space are leading to new life sciences developments and operations.
JLL's fifth annual "Life Sciences Outlook Report" identifies the top U.S. markets for the life sciences sector according to nine factors, including industry employment concentration and growth, venture capital funding and rentable lab supply. Talent and resources propelled these cities into the top 10 life sciences clusters in 2016: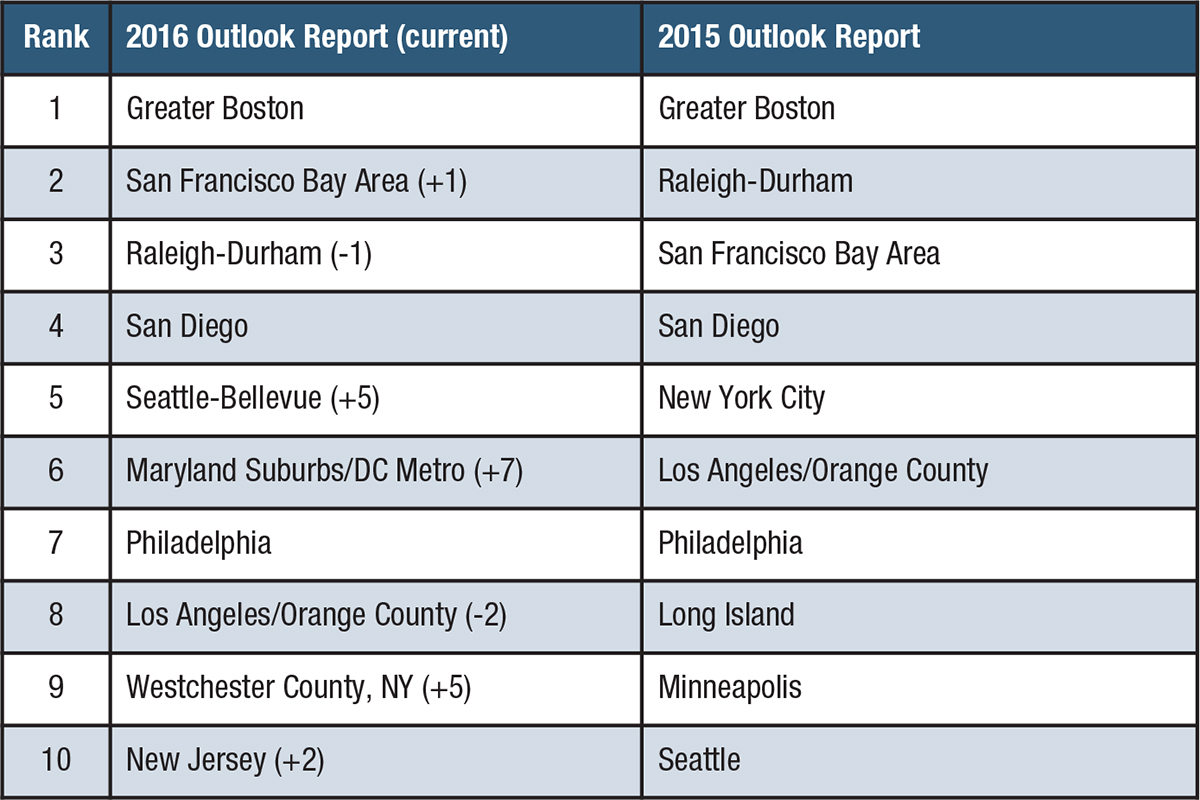 War for Talent Drives Location Choices
The ability to attract, develop and retain top talent is fundamental in the life sciences sector. Innovation is possible only with the right scientists and creative business minds at the table. Proximity to higher education institutions remains crucial and weighs heavily into real estate decisions, as shown by the high correlation between top life sciences clusters and top educational hubs. Boston has held the top spot on the list all five years of the report thanks to its many universities and active collaborations between the higher education and private sectors.
But in today's market, appealing to talent isn't just about location — it's also about the workplace environment a company can offer. In an effort to appeal to employees, more companies are constructing workplaces with onsite wellbeing amenities such as fitness centers and day care centers that provide natural daylight and inspiring workspaces for employees.
A noteworthy example of the new workplace is The Cove in San Francisco, currently the largest life sciences development underway in the United States. A seven-building, one-million-square-foot campus, The Cove will feature a full-service amenities center with fitness and exercise rooms, a bowling alley, bocce ball courts, a café, an amphitheater and hotel space.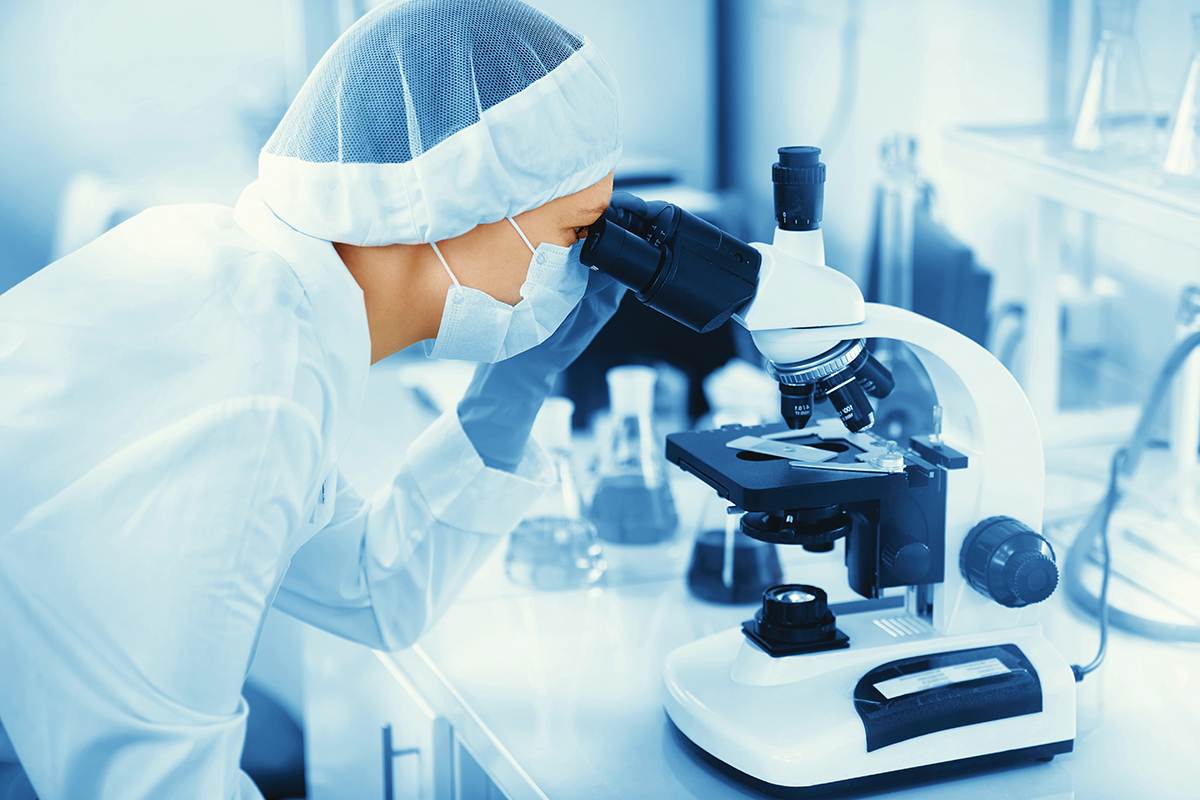 Business Swaps Alter the Life Sciences Landscape
Where a company locates can be profoundly shaped by the real estate affiliated with businesses it acquires or divests. This dynamic is becoming increasingly important as U.S. life sciences mergers and acquisition (M&A) activity soars. Life sciences M&A reached a historic high in 2015, with a record number of transactions and an aggregate deal volume totaling $520 billion. Strategic business swaps — the spinning-off and tucking-in of a business line or asset for the purpose of driving value — are also occurring frequently, with potentially significant impact on commercial real estate markets. For example, Biogen is seeking a buyer for its hemophilia portfolio, but the buyer may or may not require the facilities associated with the business.
As companies dispose of quality infrastructure, surrounding tenants are seizing the opportunity to repurpose the space. However, M&A activity has also created surplus vacant lab inventory, leading landlords to repurpose old buildings that are not strategically located, or pursue "adaptive reuse" to meet demand trends and remain competitive.
New Jersey serves as a hotbed for suburban life sciences campuses. GSK Consumer Healthcare recently absorbed nearly 150,000 square feet of space in Central New Jersey through a merger of GSK's and Novartis' consumer health care businesses.
In contrast, the two-million-square-foot former steel and glass Bell Labs complex in Holmdel, New Jersey, is now vacant. Once the birthplace of the cell phone and the transistor, the property is being renovated for alternative commercial use, adding another option in the region's budding market.
Clearly, acquisitions and divestitures of business lines are disrupting the life sciences real estate market. M&A activity will continue to impact this market, but the repurposing of stranded assets into mixed-use facilities can also contribute to the long-term health of the local commercial market.
Wave of Institutional Capital Hitting Life Sciences Real Estate Market  
Traditionally, institutional real estate investors have looked past life sciences properties. However, their indifference is coming to an end as the value of these assets becomes increasingly evident. Nestled in markets rich in resources, fully occupied life sciences properties offer investors guaranteed cash flow from long-term leases by credit tenants in a sustainable and growing industry.
What is changing investors' outlook of these assets? First and foremost, leading clusters boast self-sustaining ecosystems that house world-class universities, high concentrations of life sciences professionals and top-notch research centers. These resources are supplemented by local, knowledgeable landlords and mature venture capital communities that collaborate with tenants and work to understand the products being created in their neighborhoods. Expertise increases the willingness to fund startups, enables them to find space to build a foundation and positions them for acquisition.
It was a record year in 2015 for biotech venture capital funding with more than $10 billion invested nationally. Investment slowed in 2016, but was in line with global trends across industries. Life sciences real estate is a resilient global industry and will continue to attract the attention of core investors through its institutional-quality tenants and low vacancy rates.
Secondary Submarkets Emerge to Meet Space Demand
Life sciences real estate vacancy rates remain unfathomably low in top clusters, with limited supply pushing up asking rents. The market is responding, with development of laboratory space at an all-time high thanks to low interest rates and increased tenant demand for space.
However, a limited labor force in the construction industry increases wages and, in turn, the overall cost of construction. Rising costs inhibit the development of sizable lab facilities, especially built-to-suit projects with the highly technical spaces that many life sciences companies require. Although construction costs are less expensive in non-major markets, the companies looking to develop are primarily focused on major life sciences hubs. Some are expanding in secondary submarkets within primary clusters, where tenants can benefit from the life sciences ecosystem at a lower cost. Late last year, Boston saw its first speculative suburban lab development break ground at 115 Hartwell Avenue in Lexington, part of Boston's core suburban market. Similarly, San Francisco is seeing development rise in Mid-Peninsula, where 200,000 square feet of office space is being converted to lab space to accommodate the industry's growth.
Tight Markets Drive New Real Estate Solutions
Low vacancy is a trend in almost every cluster, but how demand is being accommodated varies by market. Ample property investor interest and bullish market perspectives in traditional clusters like Boston and the Bay Area have led to a construction boom. Boston's Alexandria Center at Kendall Square (ACKS) boasts 500,000 square feet of rentable office and lab space at 50-60 Binney Street. Bluebird Bio is set to occupy the lab portion, as well as 430,000 square feet at 100 Binney Street, where pharmaceutical giant Bristol-Myers Squibb will be the anchor tenant. In addition to being in the heart of East Cambridge, ACKS includes restaurants, shops, state-of-the-art fitness centers, a bus shuttle service and an ice-skating rink.
Established life sciences real estate providers act as a gateway for second-tier markets to grow and attract brand-name out-of-market tenants. At the University City Science Center in Philadelphia's central business district, Wexford Science & Technology is developing a 320,000-square-foot lab and office tower to retain its incubated tenants and entice companies located in larger clusters that don't have access to large blocks of space.
Major Cities Court Life Sciences Companies
While attractive to any community, life sciences jobs are being courted specifically by top metropolitan areas, traditional industry clusters and newcomers alike. Global U.S. cities rich in resources are making a noticeable push to increase commercial life sciences space in their markets. Among these is The Alexandria Center for Life Science, New York's first premier life sciences campus, which plans to expand in Manhattan. The 728,000-square-foot development seeks to capitalize on the area's world-renowned academic and medical centers while boosting New York City's industry presence. Metropolitan Houston is also establishing itself within the life sciences sector. Already home to the Texas Medical Center, the largest medical complex in the world, the city is fundraising a $2 billion, 30-acre commercial campus in the heart of Houston's healthcare industry.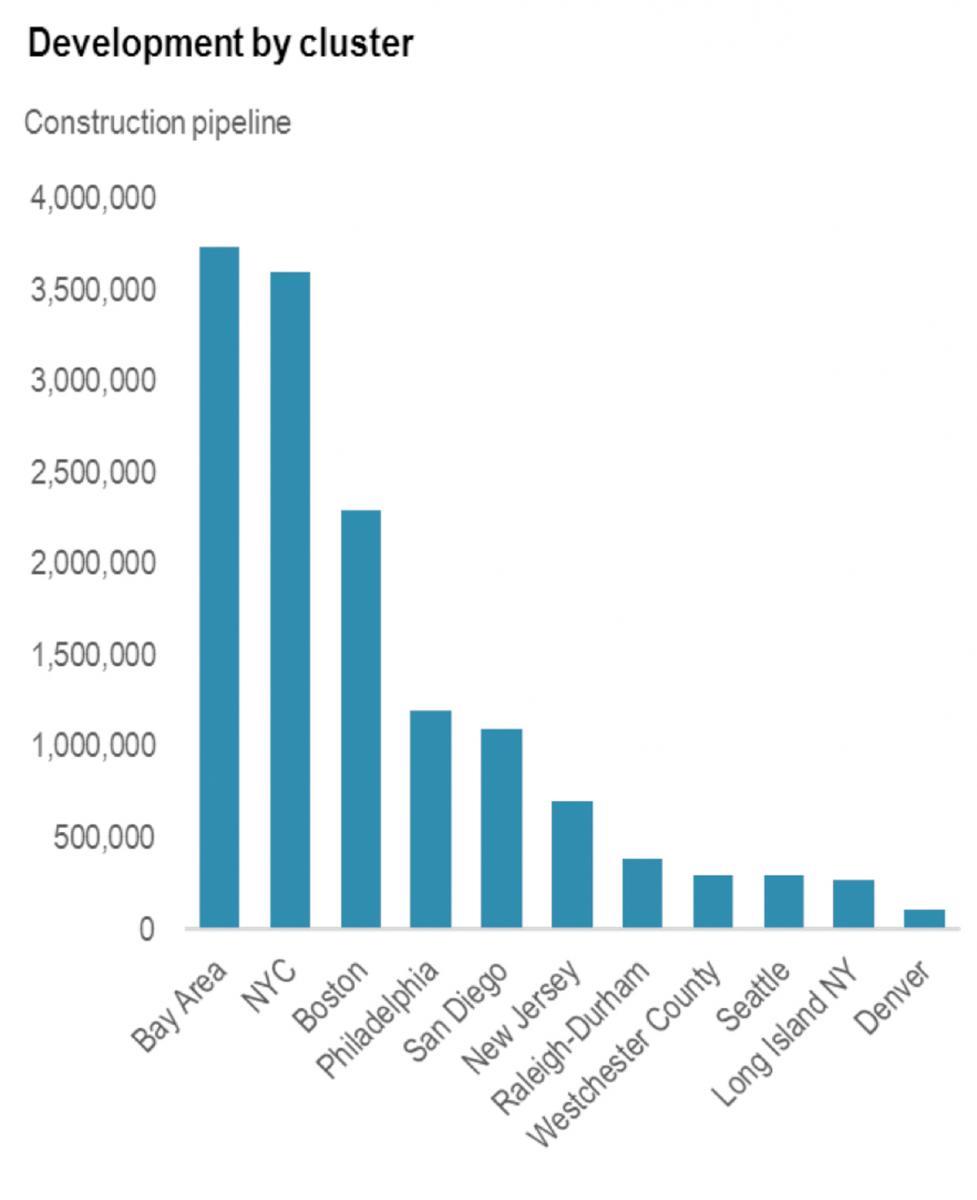 Trends to Watch in 2017
Several rising trends in 2017 may impact where life sciences companies choose to locate in the U.S. and beyond:
• Continued acquisition and consolidation activity will offer opportunities for small and mid-size firms to secure space in tightening primary clusters.
• The practice of business swaps will continue to increase vacant space in secondary markets and push older spaces to renovate to meet tenants' needs.
• Life sciences tenants will continue to seek out affordable options in top clusters, resulting in secondary submarkets emerging within primary clusters, such as Boston's Core Suburbs and the Bay Area's Mid-Peninsula, where a moderate number of space options and development opportunities remain.
• Advances in medicine and global demographic trends point to an overall expansion of the life sciences industry. With demand still outweighing supply, asking rents for lab space will continue to rise in premier clusters.
• The second tier of clusters, such as Seattle, Philadelphia and Westchester County, will exhibit more interest from developers as institutional capital floods top markets, leading more established companies to entertain the cost-savings benefits of rising markets.
In the face of fierce competition for space and talent, life sciences companies must carefully consider location strategies to position their companies for future success.
About the Author