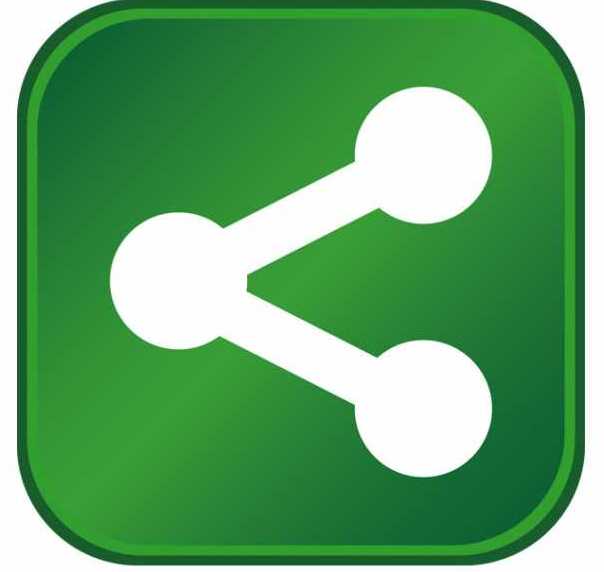 Traveling on his "This Commonwealth of Opportunity" tour, Governor Bob McDonnell participated in the ceremonial ground breaking for Dan River Plants, LLC (DRP), which uses tissue culture technology to replicate high-value horticulture and grass plants for conversion into bio-energy, and is the first official commercial venture by the Institute for Advanced Learning and Research (IALR). DRP will make over $1.3 million in new investment and create at least 27 new jobs in Pittsylvania County's Ringgold East Industrial Park, as part of its move and expansion from the Charles Hawkins Research Center at the IALR.
Speaking about the announcement, Governor McDonnell said, "Seeing the Dan River Plants project take shape provides a tremendous model for how Southern Virginia can take its long agricultural and manufacturing heritage and combine it with cutting edge technology developed in collaboration with our research universities to create modern job opportunities. I'm pleased that our administration played a role in today's celebration through our efforts to incorporate agriculture and forestry into our overall economic development and jobs creation agenda. Doing so has been important for the Commonwealth in terms of increased economic activity and job opportunities, particularly in rural areas. I'm also pleased that the Governor's Agriculture and Forestry Industries Development Fund (AFID) was able to support Dan River Plants collaborative work with IALR, Pittsylvania County, and others. Creating and funding the AFID is a key component in our effort to partner with the private sector to create more jobs and opportunities for our citizens."
The micropropagation technology employed by DRP stems from the collaboration between the Institute for Sustainable and Renewable Resources at IALR and the College of Agriculture and Life Sciences at Virginia Tech. The technology allows for the production of a large number of identical plants from a single plant, by removing small portions of the plant material and using special growing media and techniques to grow each portion into an identical plant. This technology is very useful for the mass production of high-value, specialized plant varieties that do not reproduce identically or quickly under other production systems.
Operations at Dan River Plant Propagation Center, now DRP (www.danriverplants.com), have been underway at IALR for more than two years, thanks in part to start-up support provided by the Danville Regional Foundation. With current expansion plans in place, the project is expected to move quickly, with additional hiring to begin by spring 2014.
"Today's groundbreaking for Dan River Plants marks another example of the successes achieved by the governor's decision to incorporate fully agriculture and forestry into his overall economic development and jobs creation agenda," said Todd Haymore, Virginia Secretary of Agriculture and Forestry. "That strategic decision is yielding solid returns, from record levels of agricultural and forestry exports into the global marketplace to new investments that are increasing production opportunities thus far in our dairy, tomato, vegetable, and timber industries. And, the AFID, which the governor created last year to strengthen Virginia's commitment to growing two of its largest industries, is proving to be a valuable asset to our ongoing efforts at maintaining its premier status as the best state for business in the country."
The AFID grant awarded to DRP was the sixth grant awarded in a little over a year that the program has been in place. Since the legislation creating the grant program took effect on July 1, 2012, $585,000 of grant funds have been committed to projects that will utilize at least 30% Virginia grown products in their operations, with most businesses far exceeding the 30% threshold. Projects receiving AFID funds account for approximately $102 million in new capital investments and 734 new jobs over the performance periods.
The Virginia Department of Agriculture and Consumer Services worked with Pittsylvania County and IALR to help make the project a reality. Governor McDonnell approved a $150,000 matching grant from the Governor's AFID Fund to assist Pittsylvania with the project. The project is receiving additional assistance through the State's Enterprise Zone Program and through its Virginia Jobs Investment Program; the Virginia Department of Business Assistance will provide funding and services to support the company's recruitment, training and retraining activities.
The creation of the AFID was part of Governor McDonnell's jobs-creation and economic development agenda during the 2012 session of the General Assembly. Funded at $1 million in each year of the biennium, the AFID is broken into two categories with $750,000 going to large grants to assist local efforts in expanding current or attracting new agriculture and forestry processing facilities using Virginia-grown products (http://www.vdacs.virginia.gov/agribusiness/afid.shtml) and $250,000 dedicated to small grants to assist localities in improving local economic development efforts relating to agribusiness (http://www.vdacs.virginia.gov/agribusiness/planning.shtml).
According to a 2013 economic impact study, agriculture and forestry are two of Virginia's largest industries, with a combined economic impact of $70 billion annually. Agriculture generates more than $52 billion per annum, while forestry induces over $17 billion. The industries also provide more than 400,000 jobs in the Commonwealth according to the Weldon Cooper Center for Public Service at the University of Virginia.