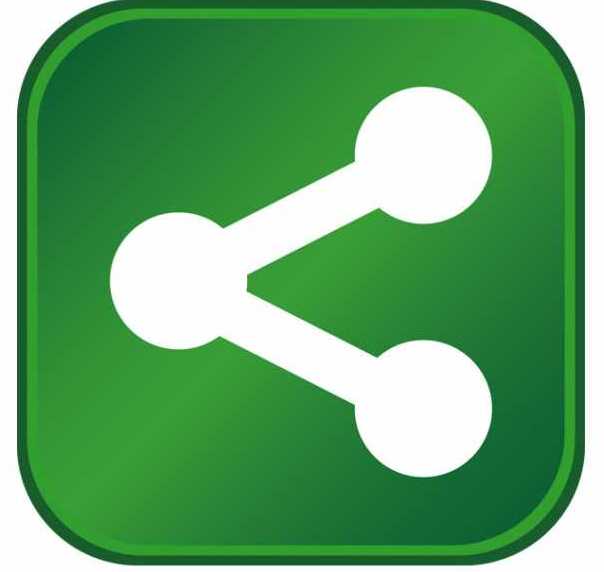 Governor Terry McAuliffe announced Polykon Manufacturing LLC, a joint venture between Seppic, Inc.and Schülke Inc., will invest more than $60 million to establish a manufacturing operation in Virginia in Henrico County. Seppic and schülke are entities of Air Liquide Healthcare. Virginia successfully competed against Ohio for the project, which will create approximately 50 new jobs. The Governor met with senior company officials at the Seppic headquarters in Paris during his European Marketing Mission in June 2015.
Polykon Manufacturing LLC will manufacture ingredients for the cosmetic and pharmaceutical industries in Henrico's White Oak Technology Park. Air Liquide has maintained Virginia operations in Chesterfield County and Prince William County for over 10 years. 
Speaking about the announcement, Governor McAuliffe said, "It was a pleasure to meet with Seppic officials during my European marketing mission to convince the company that Henrico County, Virginia is the right location for its first North American manufacturing operation. Advanced manufacturing companies like Seppic play a key role in our efforts to grow, diversify and build a new Virginia economy.  We are proud that Polykon Manufacturing LLC joins its parent company, Air Liquide, on our corporate roster."
"The region continues to grow its job opportunities by attracting global companies that recognize Virginia's superior workforce, strategic location and world-class business environment," said Secretary of Commerce and Trade Maurice Jones.  "We thank Polykon for its investment in Henrico County and the Commonwealth, and we look forward to seeing the company's future growth."
Seppic designs and supplies a wide range of specialty ingredients – excipients and active ingredients – for health and beauty care. Present in more than 100 countries, it employs over 600 people worldwide. Schülke designs and supplies antiseptics, disinfectants for medical environment and preservatives for personal care and industry. It employs over 900 people worldwide and is present in 80 countries. Air Liquide employs more than 5,000 people in the U.S. in over 200 locations. The company offers industrial and medical gases, technologies and related services to customers in energy, industrial, electronics and healthcare markets.
"Our U.S. expansion project is an exciting opportunity for future growth," stated Lionel Genix, President & CEO of Seppic, Inc. "We explored several U.S. locations and selected Virginia and Henrico County among several locations that were considered. The support of the Governor, the Secretary of Commerce and Trade, and the Henrico Economic Development Authority has been instrumental in our decision to embark on this new business opportunity in Virginia. Not only is this location in close proximity to most of our U.S. customers, it provides us with a foundation for future strategic growth and expansion."
The Virginia Economic Development Partnership worked with the Henrico County Economic Development Authority and the Greater Richmond Partnership to secure the project for Virginia.  Governor McAuliffe approved a $700,000 performance-based grant from the Virginia Investment Partnership program, an incentive available to existing Virginia companies. The company is eligible to receive benefits from the Port of Virginia Economic and Infrastructure Development Zone Grant Program. Funding and services to support the company's employee training activities will be provided through the Virginia Jobs Investment Program.
"We are delighted to welcome Polykon Manufacturing LLC as another member of Henrico County's thriving international business community," stated Tyrone E. Nelson, Chairman of the Henrico County Board of Supervisors. "Henrico's recent measures to better attract investment positively influenced Polykon Manufacturing LLC's decision to select Henrico. With their new facility in White Oak Technology Park, Polykon Manufacturing LLC will be poised for future growth, joining high-performing companies in the park like QTS Data Centers and Anord Critical Power."
"This is a significant investment that illustrates how The Port of Virginia can play a determining role when businesses like Seppic and schülke are looking for a location to begin operations," said John F. Reinhart, CEO and executive director of the Virginia Port Authority. "Polykon Manufacturing LLC will be importing and exporting its products and materials for manufacturing and it was clear that access to an expanding gateway to the American and international markets were key in its decision to come to Virginia. We look forward to a long and healthy relationship with Polykon Manufacturing LLC."
"It is my pleasure to be among the first to welcome Polykon Manufacturing LLC to Henrico County and the 74th House district," said Delegate Lamont Bagby, Member of the Virginia House of Delegates. "Henrico County is rapidly becoming a top destination for the manufacturing and technology industries. Seppic and schülke's decision to establish their new Polykon Manufacturing facility here in Henrico also speaks volumes to the level of cooperation and dedication among local and state agencies to strengthening Virginia's economy."
"I am so pleased that Seppic and schülke have selected Henrico County for their first American manufacturing operation," said Senator A. Donald McEachin. "They will appreciate the excellent choice they have made. Henrico is a wonderful place where they will find skilled employees and outstanding communities. I look forward to seeing the company thrive and grow here over the next years." 
As of February 5, 2016, 599 economic development deals have been closed in Virginia since the beginning of the McAuliffe administration, with more than $9.82 billion in capital investment, which is more than any previous governor in the first 24 months in office.