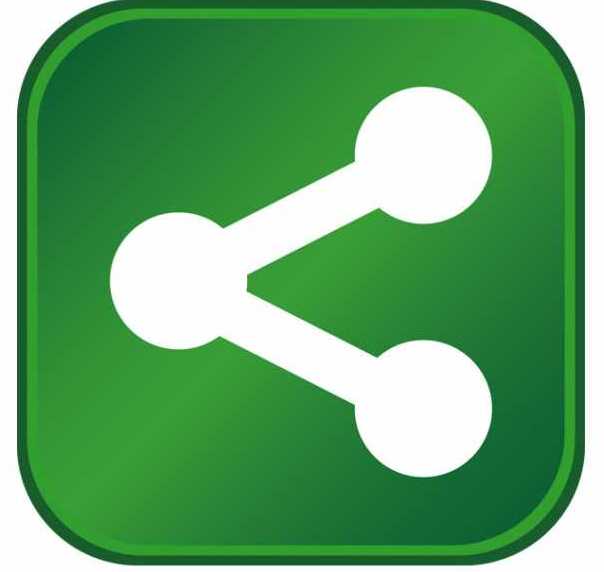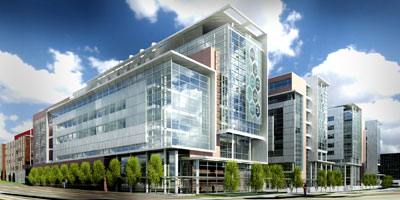 From cancer research to the food on our table to airplane safety, research and development is behind virtually every product and service that touches our lives. And the R&D-fueled bioscience industry is a rapidly growing sector of the U.S. economy.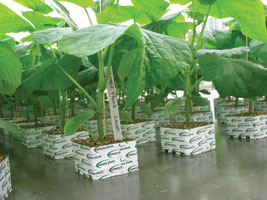 According to a 2010 report by the Battelle Institute, employment in this sector grew at a rate of 15.8 percent in the U.S. between 2001 and 2008 – compared to an overall growth of 3.5 percent across all industries. In 2008, U.S. bioscience employment was reported as being 1,420,324 workers and a $270 billion a year industry.
Clearly, it's an industry that's driving economic growth in North America and why regions as diverse as Wisconsin, Georgia and Ontario are working to attract R&D-driven businesses.
According to Bryan Renk, executive director at BioForward, the bioscience trade organization for the state of Wisconsin, the average bioscience worker has earnings that are 64 percent higher than the earnings of a typical worker in Wisconsin.
Mike Carrington, executive director for economic development in McDuffie County, Georgia, about 30 miles from Augusta, said, "Typical jobs here pay between $7.50 and $12.50 an hour. With bioscience jobs, people can easily start at $85,000 per year."
A snapshot of what's going on around North America.
Research and development is taking many forms throughout North America. It's going on at universities, in corporate settings and is also spurred on by organizations like Wisconsin's BioForward and the Memphis Bioworks Foundation that brings together public, private, academic and government entities to encourage R&D and the resulting business and economic development.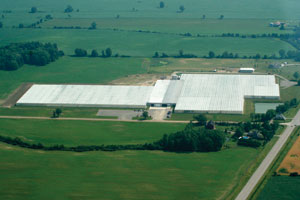 Located in southern Ontario, Canada, along Lake Erie, Elgin County has taken a progressive approach to bring innovative technologies and businesses to the area. According to Alan Smith, who heads up economic development there, numerous technology and bio-related projects are underway.
One example are the research trials by Ontario Soil Crop Improvement Association involving biomass crops such as switchgrass and miscanthus in hopes of developing crops to create biofuels and eliminate the use of coal by 2014.
"We anticipate it will help commercialize agricultural biomass, diversify producers' crop options and generate potential farming revenues of more than $100 million (Canada) in five years," said Smith.
Another area working on agricultural research is rural Cross County, Arkansas, which is one of the top rice producing areas in that state. Specialists from the University of Arkansas work with the area's farmers to stay at the forefront of rice production, focusing on issues like variety development, disease and insect management and weed control. They conduct large-scale field research to help producers improve their bottom line, said Rick Wimberley at the Cross County Cooperative Extension Service.
According to Brian Thompson, director of external affairs at the Cross County Chamber of Commerce and Economic Development Corp., "Countries like Uruguay and Ecuador have studied this area to mimic its rice production and learn from it."
Erwin-Keith is a soybean, rice and wheat-seed company located in the Cross County area that's also heavily involved in R&D. It works closely with companies like Monsanto to develop seeds that are resistant to the herbicide Roundup and Bayer CropScience to develop seeds with Liberty Link traits. Once these Roundup-ready and Liberty Link seeds became available, the company experienced extensive growth.
Higher education – the backbone of R&D – spurs business and economic development
Most of the research going on has roots in higher education – and it's not only at happening at the big names like Stanford, Columbia and MIT.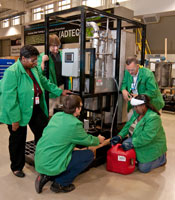 The Idaho Accelerator Center at Idaho State University
Located in Pocatello, Idaho State and the IAC are driving cutting-edge research in a number of areas, including producing the medical isotopes used for cancer detection.
Gynii Gilliam at Bannock Development Corporation in Pocatello described the urgent situation behind this research application. "About 70 percent of the isotopes used to detect soft cancer tissue are produced in Canada using old nuclear reactors due to shut down," she said. "And new ones are not scheduled to open because they're plagued with problems. If we don't figure out how to produce these isotopes, cancer detection will be delayed, which can cost lives."
"We have Department of Education grants to pursue novel ways to produce them and develop a reliable source of isotopes for our country," said Doug Wells, director of the IAC. "If they work, we'll form partnerships with the private sector to make it grow and become a real enterprise. Companies like Lockheed Martin are already in discussions with us for isotope production."
The research coming out of the Accelerator Center has encouraged companies like Positron Systems to partner with them and open facilities in the area. Positron, in conjunction with the IAC, is developing new methods for nondestructive testing of materials using nuclear physics to detect material flaws at the microscopic level. In practical terms, they are developing commercialized ways to test things like airplane engines and wings for signs of stress before actual damage – and disaster – occur.
"Positron's proximity to the Idaho Accelerator Center provides unique access to world-class researchers and facilities. This sets the stage for what we believe are exciting technology transfer opportunities that can benefit all stakeholders – the university, private industry and the local community," said Steven Yano, CEO at Positron. He also credited Bannock Development Corporation for extending financing to help with company with construction.
Mid-South Community College, West Memphis, Arkansas
Another institution doing cutting-edge, bio-based research under the radar is Mid-South Community College (MSCC), located just eight miles west of Memphis, Tennessee, and not far from rural Cross Country.
In the fall of 2011, MSCC will open its $6 million, 31,000-square-foot BioDiesel Technology Center. It will include a biofuel engine testing facility and fuel and oil analysis laboratories, designed to support the adoption of biofuels by the transportation industry. The facility will also support research by regional universities on the impact of biofuels and bio-lubricants on engine performance and durability.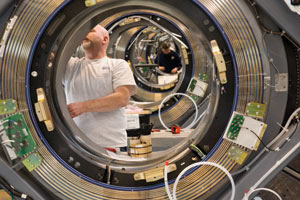 "We realized that there's a lot of research in producing energy but not as much research on how these fuels impact real equipment. This is one of the things we can bring to the table, both in the region and nationally," said Dr. Gibson (Sunny) Morris, liaison for special projects at the college.
Another factor driving this center was to address and reverse the area's population flight and dire economic situation.
"We have a huge agricultural production capacity, along with extensive infrastructure for transportation, distribution and logistics. And we have a federal mandate to move our country off of petroleum dependence," said Morris. "This will create jobs. We want to develop an economic engine that builds on our strengths to reverse the trend in our region."
Research at the corporate level is also going strong
Though many companies were founded from university-based research, many are now doing their own research in-house.
Renk at Wisconsin's BioForward cited TomoTherapy, headquartered in Madison, Wisconsin, as a good example. The company integrates CT imaging and helical intensity-modulated radiation therapy to improve the effectiveness and efficiency of cancer radiation treatment. It spun out of University of Wisconsin at Madison and now has about 600 employees and machines in hospitals around the world.
TomoTherapy's president, Fred Robertson, M.D., said that the company currently spends about 15 percent of its revenue on R&D, a much higher percentage than the industry average of 6 percent and has an R&D staff of approximately 150.
"We also research collaboration agreements with a number of academic intuitions around the world, including the University of Wisconsin, MD Anderson in Orlando and Curie Institute in Paris," said Robertson. "The adoption of CD image guidance has improved the quality of cancer care for millions of patients worldwide and those concepts were pioneered here."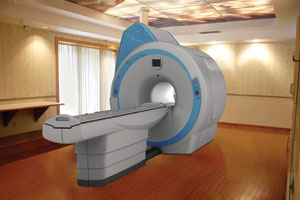 Another company committed to corporate research is Optima Chemical Group, located in rural Douglas, Georgia. Its core business is producing chemical intermediates such as organolithium and organosilanes for industries such as pharmaceutical, biotechnology, nutritional products and personal care. Along with their own in-house R&D, Optima offers contract R&D to their customers. They frequently piggyback on their client-contracted research and scale it up to further validate the chemistry.
"R&D is our key to being successful at competing globally. We'd never be successful at offering commodity chemistry that could easily be done in lower cost locations, like China or Mexico," said president Gene Williams. "We think our model is successful and will continue to be as we offer novel molecules that are difficult to execute and have narrow, but important applications."
Other organizations tie education and business together
Then there are the organizations that bring together public, private, academic and government entities to collaborate on R&D, like Memphis Bioworks Foundation.
Established in 2001, Bioworks focuses the development and commercialization of bioscience technology. To do that, it's involved in a wide array of activities, including business incubation and is in the midst of building a $450 million park. One building has already opened, a regional bio-containment lab, one of 13 such National Institute of Health labs in the U.S. And, a new pharmacy research building is slated to open next year. Bioworks even sponsors a charter school to foster math and science excellence in underserved, at-risk children.
Government funding and programs have a huge impact on R&D
Government funding, at a federal and local level can make or break research projects and the ensuing business development.
Canada, and Ontario in particular, has a number of incentives and programs. One is Ontario's FIT (Feed-In Tariff) energy program which has allowed innovative uses of bioenergy to thrive, according to Elgin County, Ontario's Alan Smith, including Ontario Plants Propagation's 10 MW biogas facility that is currently in the regulatory review stage.
Ontario Plants Propagation is a greenhouse company that grows tomato, cucumber and pepper transplants. In order to stabilize its greenhouse heating costs, it partnered with Toronto Hydro to create this biogas facility that will turn currently unused methane gas from a nearby landfill into electricity that will be sold back to the grid.
"The real significance of this cooperative venture is it would stabilize our heating costs, because the Ontario Power Authority will guarantee our price for the life of the FIT contract when we purchase this green power," said president Jack Vanderkooy.
Wisconsin has seen success with Act 255, said Bioforward's Bryan Renk. It provides a 25 percent tax credit for qualified companies with investors like VCs and angel investors.
"In 2009 alone, we had eight companies come into the state to take advantage of it," said Renk. "Neighboring states like Illinois and Minnesota are currently in the process of passing similar tax bills to avoid losing jobs over the borders."
However, other government measures put R&D funding at risk. TomoTherapy's Fred Roberson expressed concern about the healthcare reform bill that will levy a 2.3 percent excise tax on this industry.
"Right now, we're still working towards profitability. Paying for an additional tax on top of our costs will make it more challenging and could impact our ability to hire and conduct research," he said.
R&D has a big impact on economic development in communities
In places like McDuffie County, Georgia, the economic development team has worked to bring R&D-driven bioscience jobs to their area by forming the Greater Augusta Bioscience Region. That region includes five other counties and prominent hospitals like the Medical College of Georgia.
This strength helped draw Reliant Medical Services to the area. The company currently offers service, sales and installation of MRI and CT equipment and has been looking to develop a new MRI product for the past 6 years.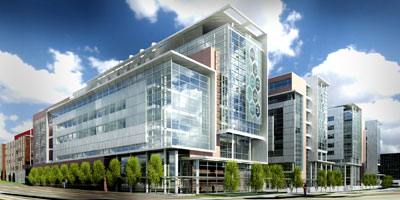 Steve Bares, president and executive director at Memphis Bioworks, said that while it's difficult to quantify the entire impact of R&D on a community, there are some general assumptions.
"We know if that we build a 1.3 million-square-foot facility, which we did, and get one researcher for every 250 square feet, which is typical, you'll come up with 4-5,000 jobs for a research park. That will generate 10,000 indirect jobs. When you factor in average salaries, you come up with an impact in the $3-4 billion range," he said.
"And that doesn't account for all the collaborative interaction that takes place in our field."
He cited examples that St. Jude Children's Research Hospital expanded and Le Bonheur Medical Center built a $350 million hospital after Bioworks began building its research park.
"On the commercialization side, it's much easier to quantify," he added. "For every dollar we invest as a seed fund, it generates about $15 in economic impact and attracts about 15-20 jobs over 10 years. When you look at this, it's quite significant, which is why our community is so focused on growing this area."
Looking to the future, Bryan Renk summed it up by saying that the U.S. still leads in innovation.
"It is where we can have significant positive impact on economic growth. But, we have to be mindful that we won't always be there unless we do the hard work of educating our students and making sure policies are in place for investment to help these companies grow. It's crucial to maintaining our innovative edge," he said.
 
About the Author