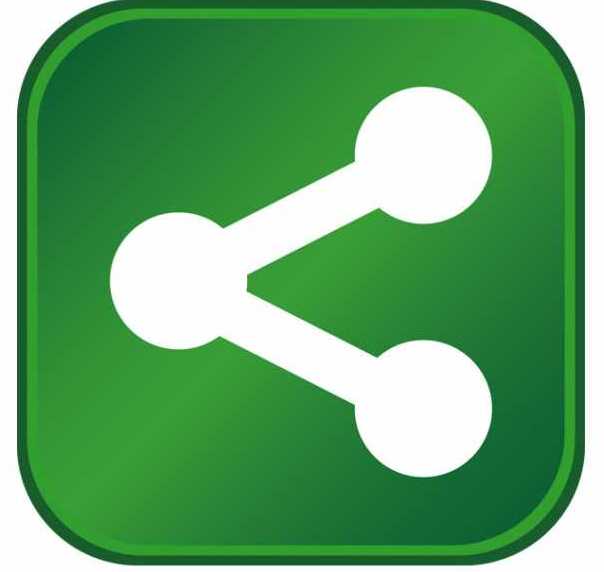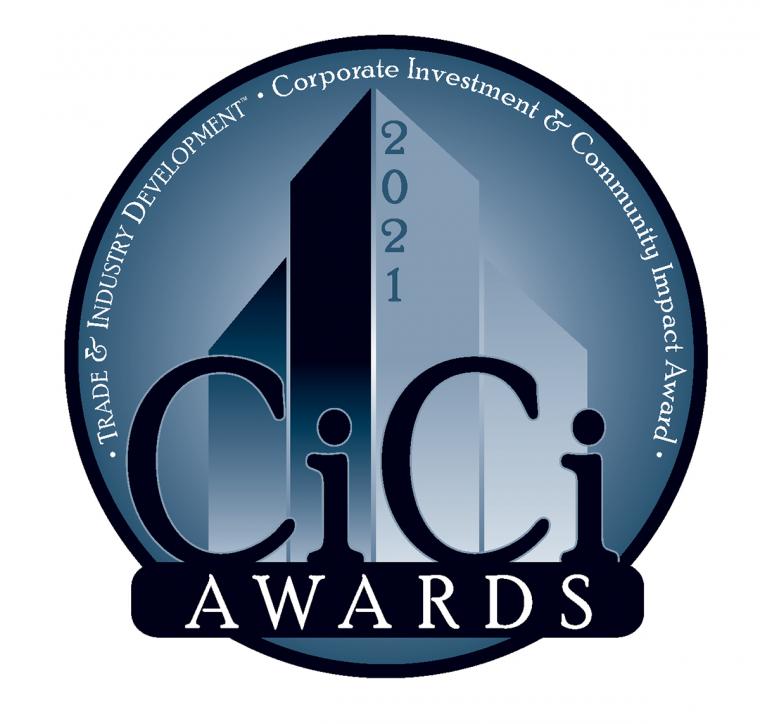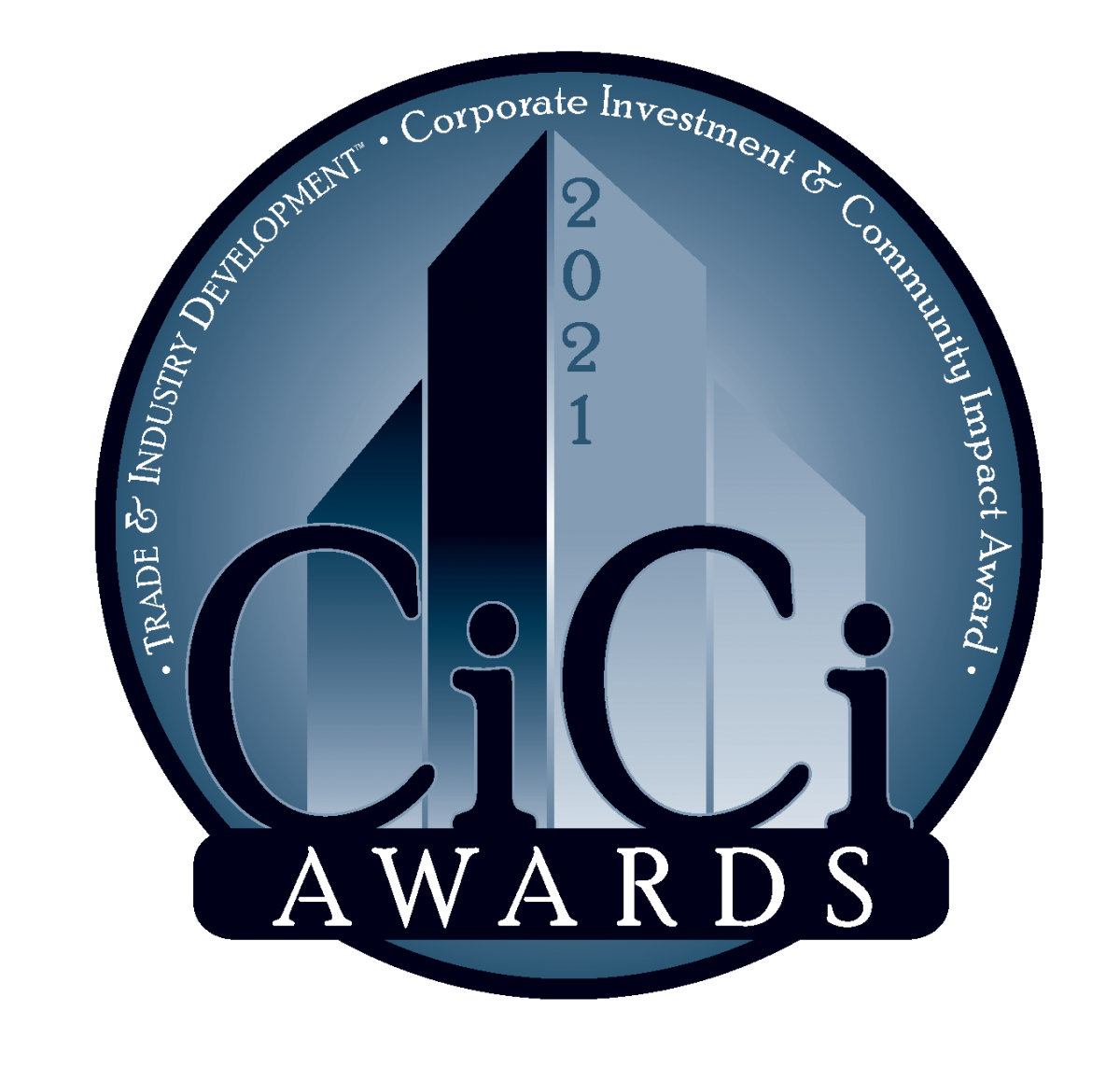 A company's decision  to locate a new facility or expand an existing one can have a profound effect on a community, and it can go well beyond a simple business decision. For the 15th annual CiCi Awards for Community Impact, Trade & Industry Development is recognizing 15 projects announced in 2019 and 2020 that demonstrate how site selection can make a difference in the community where the company has chosen to locate.
The collective capital investment of our 15 winning projects totals over $1.9 billion, and these initiatives will create more than 13,000 new jobs and save more than 400 existing jobs. These stories, however, go well beyond the numbers. In many cases, the jobs created and the revenues generated are helping to stabilize communities in need of employment and infrastructure improvement for their residents, particularly during the era of COVID-19 and the economic uncertainty it has wrought. Also, success breeds success — many community leaders emphasize that the addition or expansion of a business will help to attract similar businesses and even more investment, and create thousands more indirect jobs (in retail stores, real estate businesses and restaurants, for example).
These are just a few of the inspirational stories behind our 2021 CiCi Community Impact winners. None of these projects, of course, would have been possible without the hard work of community leaders, local and state economic developers, along with the visionaries at the companies themselves. Read more about how the transformation of a company's location can make a huge difference in their communities.
Tinker Air Force Sustainment Center; Oklahoma County, Oklahoma
The Boeing KC-46 Pegasus is a military aerial refueling and strategic military transport aircraft developed by Boeing from its 767 airliner. The Pegasus project was to be assigned to an Air Force base somewhere in the U.S., and the base to receive the project was destined to have a significant increase of new civilian Air Force jobs. Oklahoma City's Tinker Air Force Sustainment Center was ultimately chosen as the site of the project. Now, the city has seen a significant expansion of the project: the Air Force is investing $544 million in 14 hangars and related expenditures, and the Oklahoma Industries Authority is investing $44 million for the acquisition of property for the expansion. 
With more than 26,000 military and civilian workers, Tinker AFB is the largest single-site employer in Oklahoma and has an annual payroll of $1.8 billion. The nine-square-mile base includes 760 buildings totaling 15 million square feet of floor space. It provides an annual statewide economic impact of $4.5 billion and creates an estimated 33,000 secondary jobs. To put it into perspective, Tinker has all the facilities, infrastructure, and environmental needs of a 31,000-person city.
Through Oklahoma's Quality Jobs Program, the state has committed $18.8 million over 10 years. The funding commitment for phase II is projected to be more than $20 million (beginning in approximately 2024). The project will create approximately 1,371 jobs, including 578 jobs in Phase I. Phase II projections include another 750 jobs for the 2024 timeframe. In addition to Tinker AFB – U.S. Department of Defense, the Oklahoma Industries Authority-Economic Development Trust for Oklahoma City and the Oklahoma Department of Commerce were involved with the project.
Adding a mission of this size and scope to any base significantly increases that base's importance, while insulating it from Base Realignment and Closure (BRAC) action and endears it to the local economy. There is no method to calculate the jobs that could potentially be lost to an economy when a base closes; however, it is proven to be devastating where it has occurred. The expansion at Tinker AFB is expected to have positive financial implications that will benefit the state for years to come. 
"You think about adding 1,300 jobs to that, it is going to only increase the economic impact we have on our local community," said Kenyon Bell, U.S. Air Force Col., Tinker Air Force Base Commander (former). 
Mastronardi, Clear Water Farms, LiDestri Food and Drink and GEM Opportunity Zone Fund, Hampton County, South Carolina
In recent years, we've seen more examples of "locavores," or consumers who base their diets on food that's grown or raised locally. It's not always an easy prospect, particularly for those in urban areas. Many states are net consumers of food rather than net producers. Changing this dynamic involves investing in a model of controlled food production to meet the demands of grocery store chains and consumers for fresh and reliable produce. The model of growing and sourcing locally helps ensure food supply chain security and minimizes operating expenses through co-location.
For the past three years, the South Carolina Department of Agriculture has been exploring the potential for controlled environment agriculture to boost the state's agricultural economy, provide new jobs and offer new opportunities for South Carolina farmers and agribusiness companies to build a local supply chain. The state found its project in the new Agriculture Technology Campus, a joint venture between Mastronardi, Clear Water Farms, LiDestri Food and Drink and the GEM Opportunity Zone Fund. The consortium is establishing a 1,000-acre state-of-the-art agriculture technology campus in Hampton County. The combined $314 million investment is expected to create more than 1,500 new jobs over the next five years.
The Agriculture Technology Campus will include greenhouses for locally grown, pesticide-free tomatoes, leafy greens, blueberries, and other produce; a 150,000-square-foot distribution center; and a co-packing facility. The project will be one of the largest agriculture investments in South Carolina's history. It will be located within an Opportunity Zone, part of a federal program created by Congress in the Tax Cuts and Jobs Act of 2017 to encourage economic development and job creation in low-income urban and rural communities. The project was brought to fruition with the help of the SC Department of Agriculture, SC Department of Commerce, Hampton County and SouthernCarolina Alliance.
LiDestri Food and Drink will lead the co-packing facility, which will allow both campus growers and other farmers to process produce, making items such as salsa, pesto, and other produce-based products. It will also handle the processing, packaging, shipping, and logistical needs.
"This future-focused partnership will continue the strong agricultural legacy in Hampton County," said GEM Opportunity Zone Fund CEO Zeb Portanova. "The Agriculture Technology Campus will use recycled rainwater to irrigate our greenhouses and provide all Carolina farmers access to our state-of-the-art co-packing facility. This helps pave the way for citizens to visit their local grocery stores, where they will be able to purchase pesticide-free, locally grown produce."
New Blueprint Partners and Rabina, Clark County, Washington
In recent years, the City of Vancouver has been striving for the retention and acquisition of innovative companies seeking to make East Vancouver their home. At the same time, American workers – particularly those in younger generations — and businesses are increasingly in pursuit of what's being called a "20-minute community" in which workers can minimize their commuting and other travel, living within walking distance to work and the services they need. 
To this end, the city is welcoming a newly minted Vancouver Innovation Center (VIC) located on the site of a former Hewlett-Packard manufacturing facility from the 1980s. The project is an office/flex/industrial property consisting of six buildings totaling 700,000 square feet on a 179-acre campus which includes 114 acres of land for two million square feet of additional buildings. The property is minutes from Portland International Airport and State Highway 14. The VIC includes one of the largest undeveloped mixed-use sites in the Portland-Vancouver metropolitan area. There are currently eight tenants at the site who use it for a mix of warehousing, light manufacturing and assembly, research and development, distribution, office space and a call center.  
New Blueprint Partners and Rabina have recognized the facility's potential, and plan to upgrade and reposition it to accommodate a mix of tenants. The amenities, which will be greatly upgraded, include a center courtyard, basketball and volleyball courts, a large communal area, a fully equipped workout facility, shared conference rooms and full-time security. In addition to the acquisition price of $35 million, phase one involves capital expenditures of $8 million. 
The second part of the project, which involves $250 million in capital expenditures, calls for a mixed-use community built from the ground-up. This phase will involve the creation of residential housing, open public plazas, publicly accessible walking and biking paths melding the natural environment with the balance of the site, office and flex buildings, and a retail hub with local businesses and restaurants. The project was implemented with the assistance of the Clark County Economic Development team.
The project's investors noted that the VIC offers a unique opportunity to create an economic magnet for the region. 
"The VIC redevelopment will be catalytic in its effect on the local and regional economy, as well as a major asset when recruiting new companies, jobs, and investment to our market," said Amy Jauron, VP of business development for Greater Portland Inc. "The opportunity for replicability is also important, as there are underutilized tech campuses like this one all over the U.S."
Amazon, Travis County, Texas
Ordinarily, charming a company with resources as great as those of Amazon is a long, complex process. Compounded with a global pandemic, it becomes a Herculean effort. It was an effort that Pflugerville, a suburb of Austin, was willing to undertake to tempt the e-commerce giant into building a massive 3.8 million square-foot distribution facility which is expected to open in the summer of 2021. 
The Pflugerville Community Development Corporation provided a performance agreement to Amazon for up to $3.8 million in infrastructure expenditures based on a $250 million investment in the community and the creation of 1,000 jobs with a minimum wage of $15 plus benefits. The funding was redirected to offsite improvements specifically for the City of Pflugerville. While this improvement has benefits for future Amazon employees, it was not required based on the traffic impact analysis. Funding these offsite improvements – in addition to all other improvements that Amazon was responsible for — provides benefits for the entire community including businesses, residents, and intra-city travelers as well as Amazon's future workforce traffic flow.
Ordinarily, annexation and entitlements can easily exceed eight months without the further complications of a pandemic. In spite of all obstacles, the City and PCDC staff crafted an aggressive schedule involving accelerated responses between landowner, development company, Amazon officials, and the Pflugerville Fire Department to deliver a just-in-time groundbreaking on Valentine's Day 2020, just 99 working days after the annexation submittal in September of 2019.
The economic impact on the community is expected to be significant: it's the single largest project ever built in Pflugerville, and it will have a direct economic impact in the region of $204 million, an indirect impact of $109 million and induced impact of $66 million in its first year of operation.
"The addition of this fulfillment center with over 1,000 jobs shows that Pflugerville is the new frontier in central Texas," said Mayor Victor Gonzalez. "Pflugerville's connectivity via the SH 130 corridor is a prime location for business expansion, and we welcome Amazon, a business that shares our belief that Pflugerville is a wonderful place to live and work." 
Ross Stores, Inc., Waller County, Texas
One of the goals of a good community impact project is to relieve the tax burden on residents. When large companies come to town, they bring not only jobs, but infrastructure improvements and property taxes. 
In Texas, national clothing retailer Ross Dress for Less has chosen Waller County as the site for a new two million square-foot distribution facility that is expected to bring 1,300 full-time jobs to the area. The new center will make Ross Stores the county's largest employer. (By comparison, the new Ross Dress for Less facility will be twice the size of the area's Amazon Fulfillment Center, which opened in January 2018.) Ross Dress for Less, a brand of Ross Stores, Inc., is a California-based chain of discount department stores. The massive complex will be located a mile south of Interstate 10 across from the Uplands at Twinwood Business Park. It's expected to be completed later in 2021. 
The company's Brookshire project will drive more than just employment. In addition to jobs and growth of the tax base, the distribution center is driving new roads and road improvements in the area, which will, in turn, generate more economic activity. The impact is expected to be exponential because it will greatly improve the area's current infrastructure. 
"In addition to the great jobs coming to Waller County, I really appreciate how accommodating Ross has been through this process," said Vince Yokom, Executive Director of The Waller County Economic Development Partnership. "They are showing that they really care about their presence within the community." 
Waller County and the Waller County Economic Development Partnership provided the project with tax incentives, including a 40 percent reduction of taxes on the new building, as well as a 20 percent reduction of taxes on the distribution center's equipment. Waller County Road Improvement District agreed to aid in expanding the roads leading into and out of the site of the new distribution center.
Vermeer Corporation, Marion County, Iowa
Agricultural and industrial equipment manufacturer Vermeer Corporation's redevelopment story in Iowa begins with a tornado. On July 19, 2018 at 4:15 pm, an EF3 tornado tore through Pella, Iowa, injuring seven people and damaging several buildings on Vermeer's campus. The company was commended by local law enforcement for following its emergency response protocol, but two of Vermeer's plants and a significant part of their facility sustained significant damage, and about 406 employees were displaced. 
Since the storm, the company has committed to revitalizing. To do so, it leveraged state programs to rebuild the two plants that were destroyed and expand the footprint by constructing a new research and development center. Ultimately, the project meant the company could retain the 406 employees that were displaced. While the redevelopment was underway, Vermeer worked with other manufacturers in the area to create temporary space to get employees back to work, while simultaneously planning its recovery.
The $118.3 million rebuilding project was aided by the Iowa Economic 
Development Authority, the Greater Des Moines Partnership and Marion County Development. The agencies helped with sales tax refunds valued at $4.8 million, and a research and development tax credit worth approximately $990,000. The new plant, shop and Eco-Center added about 50 percent more space than what existed before the tornado struck. The rebuilt portions of the facility, which were completed in late 2020, incorporated advanced manufacturing techniques that will allow for future growth, according to the company. 
"The tornado was the greatest challenge Vermeer has ever faced," said Vermeer president and CEO Jason Andringa. "I am incredibly proud to say our team has turned it into an opportunity. Not only are we rebuilding what we had, but we're becoming stronger than ever before."
AppHarvest, Rowan County, Kentucky
While agriculture is important to the economy of many states, there is increasing need to solve the problems of sustainability while simultaneously maximizing output — two goals that in the past might have seemed contradictory. High-tech, sustainable agricultural company AppHarvest has an indoor growing system that reduces water usage by 90 percent and uses 40 percent less energy in lighting. 
Eastern Kentucky will soon become home to AppHarvest's first state-of-the-art, high-tech greenhouse. The project entails the building of a 60-acre, 2.76 million-square-foot operation in Morehead, Kentucky that will create over 300 jobs. 
Built with a $100 million-plus investment, AppHarvest's first mega-greenhouse aims to grow 45 million pounds of tomatoes annually. Its target customers include grocery stores throughout the Eastern U.S. The operation uses digital monitoring, sun, and the world's largest LED lighting installation together with cutting-edge hydroponics and aboveground growing systems, including nonchemical growing practices. The first harvest could reach customers in early 2021.
AppHarvest trains employees in agronomy and agricultural science. Positions include management, human resources, logistics and picker/crop workers. The company aims to produce substantially greater yields than traditional field and low-tech greenhouses, which will allow the company to adjust for demand. The project was achieved with the assistance of the Kentucky Cabinet for Economic Development and the Morehead-Rowan County Economic Development Council. 
Beyond creating jobs and produce, the company has invested in the local community, particularly in education, with local officials noting that AppHarvest has brought economic growth and sustainability to Eastern Kentucky.
"AppHarvest has united our community in many ways, from additional educational curricula in high school to technical college to our university," said Morehead Mayor Laura White-Brown. "Teaching is at the core of investment when it comes to this agritech company. I have personally witnessed how involved they are with teaching mechanisms for students."
Linear Labs, Tarrant County, Texas
With expectations that electric vehicles (EVs) will make up an increasing percentage of vehicle sales as states strive to meet sustainability goals, companies that build EV components are seeing their stars rise. Linear Labs, a smart electric motor company based in Fort Worth, has created an entirely new and versatile electric motor system design that will redefine mobility for EVs and improve HVAC systems and robotics, welcoming in a new era of smarter energy use.
The company recently chose Fort Worth as a hub and plans to aggressively ramp up from 100 employees to 3,000 by 2030. Linear Labs plans to secure a 500,000 square-foot facility for advanced, smart manufacturing to support thousands of new, skilled jobs over the next 10 years. The research and production center will create electric motors for industries as diverse as electric vehicles, robotics, HVAC, and last mile micromobility, in addition to various industrial applications.
The company plans to move into a facility in the AllianceTexas Mobility Innovation Zone and has already begun hiring employees including electrical and robotic engineers, software designers and technicians trained to work alongside robots on the factory floor. The average wage for these positions is expected to be above $90,000 per year. 
To help establish the city as the next tech innovation hub, the City of Fort Worth approved a $68.9 million economic incentive package. The resources of Tarrant County Community College have also been tapped to help fill open jobs. 
"Fort Worth is in a unique position to be the centerpiece globally of new electrification," said Linear Labs CEO Brad Hunstable. "I want to build the next Siemens or GE right here in Fort Worth." 
Lockheed Martin, Lawrence County, Alabama
Some community impact projects travel at five times the speed of sound. With the announcement of a significant new project in the autumn of 2019, Lockheed Martin made Northern Alabama its central location for the company's Hypersonic Strike Work, which serves U.S. national security interests. The defense manufacturer is establishing a new facility for the assembly, integration and testing of hypersonic programs in Courtland, Alabama, while locating the management and engineering workforce for many of these programs in Huntsville. The Courtland expansion is bringing two new buildings in support of Lockheed Martin's portfolio of hypersonic programs. The project received the assistance of the Alabama Department of Commerce and the Huntsville/Madison County Chamber.
The project will bring 72 new jobs to Courtland and 200 new jobs to Huntsville over the next three years, with additional job growth expected. Lockheed Martin's decision to make North Alabama its central location for work on hypersonic systems will extend its presence in the state. Today, the company employs over 2,100 people who support local businesses, charitable organizations, and volunteerism to multiple schools for STEM outreach and education in Alabama. The new investment will amplify those benefits.
The new jobs for Courtland, which has a population of 600, will provide a massive economic impact for the community. The 200 new jobs, including engineering positions, in Huntsville will elevate Alabama's "Rocket City" by expanding its robust capabilities and expertise to include hypersonic work.
Lockheed is investing $64.5 million for facilities related to work in hypersonic systems in the two communities, and the company was met by the state with job credits valued at $6 million over 10 years, investment credit valued at $7.7 million over 10 years and AIDT workforce development services valued at $350,560. 
"The decision to bring hypersonic manufacturing to this region would not have been possible without the support of the State of Alabama, our local partners including Lawrence and Madison counties, the cities of Courtland and Huntsville and Tennessee Valley Authority as well as those elected representatives in Congress," said Scott Keller, VP and general manager for Strategic and Missile Defense for Lockheed Martin. "We are honored to expand our presence in Northern Alabama and watch as the next cohort of innovators take advanced defense technology to levels we once thought were impossible."
Cedar Point Sports Center, Erie County, OH
Cedar Point Sports Center was created to fill a sports tourism and community impact void in Erie County and make it more than just "America's Roller Coaster Capital of the World." The 200,000 square foot indoor sports, recreation and entertainment destination boasts a 145,000 square-foot field house for court sports, a championship arena that seats about 1,500 people, an indoor walking track, a café area, party and event rooms, and a family entertainment area that includes a ninja warrior course, redemption arcade, and fun climb walls for people of all ages and abilities.
The $32 million Cedar Point Sports Center was funded primarily by a 2015 increase in the Erie County bed tax. Eerie county is contributing $23 million, the city of Sandusky, $2.2 million, with Cedar Fair Entertainment Company paying the rest. The Sports Center is projected to produce more than $87 million in economic impact through direct spending over the next five years via 110,000+ room nights in market. That's not the only way to quantify the value of the CPSC, though. The facility has created 35 jobs in the community of Sandusky and offers local camps, clinics, leagues, walking track hours, and family entertainment for the community. These factors have measurable impact on local health and wellness, property values, and place-making for economic development. Despite challenges related to COVID-19 in 2020, the facility held community blood drive events, basketball, wrestling, and volleyball tournaments, birthday parties, and local basketball leagues safely.
"We want to keep this building open and active year-round so we can drive year-round activity for both visitors and the community," said Wes Hall, General Manager of Cedar Point Sports Center. "Through our programs and partnership with the Firelands Regional Medical Center, we are able to provide a broad amount of programming to the area."
Holley Performance Products, Warren County, Kentucky
Holley Performance Products, a manufacturer of motor vehicle gasoline engines and engine parts, is not new to Bowling Green, Kentucky. The company has been headquartered there since 1952, but 2019 saw them acquire several motorsports performance companies and move those operations to Bowling Green, resulting in significant benefits to the southern Kentucky city. 
Thanks to the new acquisitions, Holley invested $10.2 million dollars towards building a new 187,000 square-foot facility in the South Central Kentucky Industrial Park. The new facility will allow Holley to manufacture additional product lines, creating 134 new jobs. In addition, the company expanded its existing operations with an additional $13 million investment and created 80 additional new jobs. As a result, the company will add 2,600 new part numbers to its product line, outpacing all other companies in the performance aftermarket.
To assist Holley in its expansion, a state and local financial package was brokered to include $3 million in state incentives through the Kentucky Business Investment (KBI) program, and a four percent payroll tax abatement (one percent local; three percent state) was also included in the package. Organizations involved in negotiations included the Kentucky Cabinet for Economic Development, Bowling Green Area Chamber of Commerce, Warren County, the City of Bowling Green, and the Tennessee Valley Authority.
In addition to the jobs and direct investment, the new facility and expansion are expected to generate a total of $806 million dollars in new economic activity in the community, including $1 million in pension contributions each year, $940,000 at grocery stores, $604,000 at restaurants, and $866,000 in new mortgage payments. The company also attracts tourism to the area with its popular LS Fest, the largest annual automotive event in the region. The festival attracted 35,000 visitors in 2019. 
"South Central Kentucky offers a multitude of opportunities for businesses to expand," said Bowling Green Mayor Bruce Wilkerson. "Holley has invested in this community many times over the years and we are excited about this latest announcement and the benefits it will bring to the area."
City of Wisconsin Dells/Riverwood Eagle's Nest, Columbia County, Wisconsin
As the senior population of the U.S increases, many regions are coping with a shortage of resources to house and care for them. Some communities are finding it necessary to send seniors out of the area due to a lack of resources and senior housing options. 
The City of Wisconsin Dells recently partnered with Riverwood Eagle's Nest LLC on a multi-phase assisted living and memory care service development. The first phase of development consists of 30 assisted living apartments, 22 memory care apartments, a community café, a telemedicine office, and community trails. Future phases in the development will include 30 independent living apartments, 26 independent living duplexes, a community commons space, a wellness retreat center, and additional independent living, assisted living and memory-care apartments. All facilities overlook the scenery of the Lower Wisconsin River.
The development was designed to meet the needs of Wisconsin Dells and surrounding communities and enhance the lives of seniors and their family members. The capital investment of $11.6 million was met with a program crafted by the Wisconsin Economic Development Corporation (WEDC) that provides an additional $250,000 to the effort. 
"This project addresses a gap in senior care services in Wisconsin Dells and the surrounding communities in order to improve quality of life," said Missy Hughes, secretary and CEO of WEDC. "WEDC knows that community success is directly linked to quality services, which is why we support positive and substantive local development projects to encourage economic growth and improve these crucial services."
PAS MRO, Creek County, Oklahoma
PAS MRO is a woman-owned small business founded and operated by aerospace industry professionals. The company's primary focus is providing the aerospace (commercial and military), industrial, power generation and marine industries with comprehensive inspection, repair, refurbishment, and overhaul alternatives.
In late 2019, the company began looking for a new headquarters location outside of California. The Oklahoma Department of Commerce's Aerospace Team worked with the company to see if Oklahoma could be a fit. Ultimately, it chose Bristow, Oklahoma for the project and began work on a new 18,000 square-foot facility. The company chose Oklahoma largely due to its pro-business climate, availability of skilled workers, proximity to its customer base and the lower cost of doing business.
During the COVID-19 pandemic, PAS MRO worked with the City of Bristow to build the new facility, and completed the relocation to Oklahoma in October 2020. To date, the company has hired 18 of the anticipated 40 to 45 new jobs it expects to create, with the remainder to be added over the next five years. For a smaller community like Bristow (population 4,100), the addition of any new jobs makes an impact, especially considering these jobs pay about 20 percent over the average local wage. Added to the $3.2 million capital investment were tax abatements and programs brokered by state and regional economic development groups, including the City of Bristow, Oklahoma Department of Commerce and Creek Nation.
The relocation also brings further momentum to Bristow's efforts to grow its aerospace cluster. Since making the relocation decision, PAS MRO has hired seven Oklahomans to join the California workers who relocated to the new facility. Five of these were able to travel to the California facility before the relocation to be trained. This training was funded through Oklahoma CareerTech's Training for Industry Program (TIP).
"When it came time to relocate PAS MRO, Oklahoma was an easy selection," said Jim Agee, PAS MRO president. "Its business-friendly policies and climate, availability of highly trained workers with the specific MRO-related technical skills sought by our company, the proximity to our customer base and the lower costs of doing business and living in Oklahoma were all factors that lead to our decision."
Epic Piping, East Carroll Parish, Louisiana
Louisiana is no stranger to industrial investment, given its proximity to the Mississippi River, major ports, railroad facilities, and interstate highways. Its location helps companies establish clear connectivity with their supply chains and customers. In recent years, however, some towns have seen declining populations and job opportunities. Lake Providence was one such town in dire need of an economic boost. A 2013 profile of Lake Providence by CNN referred to the community as "The Most Unequal Place in America," and by mid-2019, East Carroll Parish had an unemployment rate of 11.2 percent, the highest in the state. With wealth from agricultural production not reaching those in need, the community was calling for a renewal of its manufacturing economy. Baton Rouge- and Houston-based Epic Piping answered the call. 
Epic Piping is one of the largest privately owned industrial pipe fabrication firms in the world, serving the power, chemical, refining, offshore and oil and gas industries. The company's global fabrication capacity exceeds one million square feet, with a total production capacity of 20,000 spools per month. Epic Piping operates facilities in Houston; San Marcos, Texas; and Abu Dhabi, United Arab Emirates. The company also operates a major facility in Livingston, Louisiana. 
Its journey to Lake Providence began in August 2019 when it announced a capital investment of nearly $2 million to develop a 40,000 square-foot pipe supports manufacturing facility. With the new facility, the company committed to creating 50 new jobs in East Carroll Parish. Leadership looked at Lake Providence as more than simply a community in need. It was located on the Mississippi River, and featured an underutilized port with available space. Epic Piping has made the success and longevity of the community a critical and fundamental priority of the organization.
The new facility will tap into the manufacturing potential of East Carroll Parish, encouraging new developments and supporting industries. Ultimately, the new jobs created by this project, both direct and indirect, will ensure that employees have a stable income to support their families and ideally put an end to some cyclical poverty in the region. Furthermore, Epic Piping's efforts to work with Louisiana Economic Development FastStart and with the Louisiana Community and Technical College System will support education programs at Louisiana Delta Community College, providing skills and training to local residents. Also assisting in the project were the Port of Lake Providence, the City of Lake Providence, and East Carroll Parish.
"Epic Piping is making a sizable new commitment that will generate a powerful, positive impact in the Lake Providence community for years to come," said Louisiana Governor John Bel Edwards. "This facility not only will provide great new jobs for the area, but it also will serve as an anchor for economic growth in the region."
PeopleShores, Coahoma County, Mississippi
Silicon Valley-based PeopleShores provides digital transformation and business process management services such as robotics process automation, artificial intelligence machine learning, customer experience management and image processing. The goal of PeopleShores is to provide job opportunities with promising career paths to disconnected young adults and members of the community by developing, honing, and enhancing their professional skills and offering them gainful employment. One beneficiary of this goal has been Clarksdale, Mississippi. 
PeopleShores's presence in Clarksdale began in January 2019 when it first located in the region, initially creating 25 jobs. Later, the company added another 175 jobs and made plans to invest an additional $500,000. The jobs are sorely needed in the region. To encourage the expansion, the state kicked in $256,000 in MS Works Funds for workforce training. The Mississippi Development Authority, North Delta Planning and Development District and Coahoma County helped with the process.
The $500,000 corporate investment and addition of 175 new jobs in Clarksdale, which is in the rural Mississippi Delta region, is providing opportunities to disconnected young adults. While known for its musicians and artists, the Mississippi Delta is not recognized for an abundance of in-demand, high-paying jobs. PeopleShores' investment in the Clarksdale community and its residents will play an important role in the economic revitalization of the city and county.
"PeopleShores' addition of 175 jobs at its new location in Clarksdale is providing the area's residents with the skills needed for long-term success and rebuilding the local economy by putting people to work in good jobs," said Mississippi Governor Tate Reeves.  T&ID
About the Author