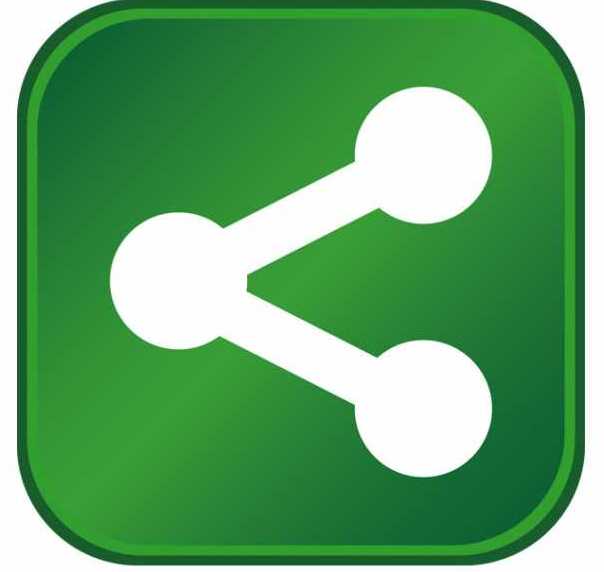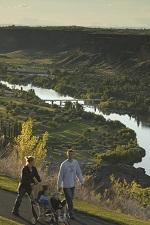 When it comes to making a business decision in corporate site selection, the brass tacks, i.e., project costs and available incentives, often take on the highest priority. But today, with increasing competition in those areas among states wanting to attract business, site selectors are longing for more information on quality of life factors offered by areas on their short list. These quality of life factors, such as schools, crime rates, climate, recreation and attractions, transportation access, residential tax rates and community and housing affordability, can be differentiators to aid in the end decision. Since quality of life information is often not readily available, the following select areas around the country offered a short description of the livability factors in their communities to help site selectors make more informed decisions.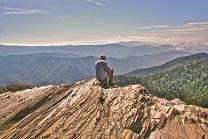 Blount County, Tennessee
Blount County, one of the oldest counties in Tennessee, is situated in the eastern portion of Tennessee and borders the Great Smoky Mountains National Park. It is estimated that nearly 10 million people visit the Smoky Mountains each year, which is the highest visitation of any of the nation's national parks.
There is an abundance of outdoor recreation activities with five area lakes and areas to enjoy hiking, rock climbing, fly and bass fishing.
 Blount County is home to six incorporated cities – Alcoa, Friendsville, Louisville, Maryville, Rockford and Townsend and over 100 manufacturing plants. The county has more than 120,000 citizens, with a population predominantly between the ages of 25 to 45.
A convenient regional metropolitan airport, McGhee-Tyson, is located in Alcoa. The County is served by several major highways: U.S. Highway 129, 411 and 321, as well as State Route I-140, 33 and 95, and State Highway 73 leading directly into the Great Smoky Mountains National Park.
There are over 25 miles of greenway trails in the community and the county is within 500 miles of approximately 50 percent of the U.S. population.
There are three public school systems in Blount County. Several higher education facilities are in the area as well, including Maryville College, a small liberal arts college in Maryville and Pellissippi State, a community college. The University of Tennessee at Knoxville is located just 14 miles from Maryville.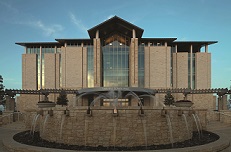 Fairview, Texas
Incorporated in 1958, for many years the town of Fairview, Texas, a progressive community located in Collin County, remained a quiet, somewhat isolated municipality north of Dallas, Texas. While the 2000 census showed the population of Fairview as 2,664, the year 2014 finds Fairview with a population of almost 8,000 residents and the town is considered by many to be a unique oasis in the Dallas/Fort Worth Metroplex. 
Through a thoughtfully and carefully designed Comprehensive Plan, Fairview has developed into a place that offers an abundance of economic opportunity while maintaining residential settings that are true to the town's mantra of "Keeping it Country." 
A key element of the Comprehensive Plan is a well-crafted Commercial Planned Development District or CPDD as it is known. The CPDD is an area of over 800 acres strategically located along U.S. Highway 75 and generally west of State Highway 5. The CPDD offers unique zoning that allows for commercial, retail, single family and multi-family uses. 
The Village at Fairview, a mixed-use lifestyle center developed by The MGHerring Group, opened in 2009. This lifestyle center currently provides over 700,000 square feet of upscale retail space, quality restaurants and residential housing above retail units. Anchoring The Village at Fairview are Macy's, Dillard's, The Container Store, J.C. Penney and Whole Foods. There are sites still available for the retailer wanting to take advantage of demographics offered by Collin County.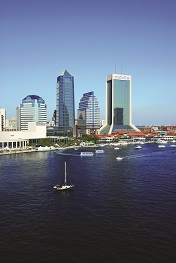 Florida
From tropical climate and sandy beaches to vibrant culture and thriving industry, there is something for everyone in Florida. Add the low cost of living, top-notch education and access to world-class healthcare and it's easy to see why 19.5 million people, many from all over the world, choose Florida to live and work. In fact, Florida is often top-ranked in Harris Poll's "most desirable places to live." 
Although the beaches and sunshine are what Florida is known for, the corporate climate is quite impressive as well. As a right-to-work state with no personal income tax, Florida businesses benefit from a well-developed infrastructure, a competitive business environment, and a skilled and diverse workforce, as well as easy trade access to international markets.
And with an abundance of recreational opportunities that include thousands of miles of pristine coastline, hundreds of golf courses, museums, galleries and an abundance of theme parks and professional sporting events, there are plenty of opportunities to unwind after a hard day's work. 
With three million residents moving to the state each year to take advantage of its many assets, Florida is on target to become the third most populous state and the perfect climate for business.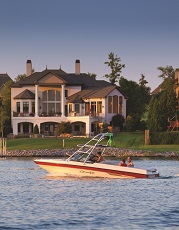 Gallatin, Tennessee
Gallatin Gets It. While admittedly a slogan, it explains how the city of Gallatin, Tennessee, prepares itself for business. It is a city that is firing on all cylinders. In fact, it's just finishing $100 million in infrastructure projects that range from water and sewer treatment to roads and storm water control. They have accomplished all of this with minimal debt ($315 per capita) allowing them to prepare for growth while keeping property taxes low. In fact, they haven't raised taxes in eight years and do not see that happening any time soon.
Recently named the 12th safest city in Tennessee, it is a city that cares. "I do take it personally if we have a problem," said Police Chief Don Bandy, born and raised in Gallatin. The same pride exists in all areas of this lake-side community located 25 minutes north of downtown Nashville. With highly rated public schools, choices in private schools and Volunteer Community College located in town, Gallatin has the ability to cater to the needs of executives, their families and their employees. More than 600 acres of parks, four golf courses, access to Old Hickory Lake and miles of greenway walking cap the quality of life.
This holistic approach to being prepared is paying off. In the last 18 months, the industrial sector alone has announced more than $165 million in capital investment and 1,000 jobs. Gallatin does indeed get it.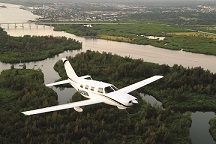 Indian River County, Florida
Indian River County is located on Florida's east coast, 70 miles south of Kennedy Space Center. The area is rich in history and natural resources, including wildlife reserves, 26 miles of unspoiled beaches and scenic lakes. The county offers low land and labor costs, competitive property tax rates and no state income tax. Interstate-95 and SR60 serve as the primary transportation routes, providing local businesses with access to 90 percent of Florida's population.
Air transportation is served by Vero Beach Airport, home of Piper Aircraft, and Sebastian Airport, both catering to private and corporate aircraft. Commercial air service is provided by Melbourne International Airport, 35 miles north, Orlando International Airport which is 90 minutes away and Palm Beach International Airport, an hour's drive south. FEC Rail provides local freight service and runs along the eastern seaboard.
State and local incentives are available to relocating and expanding companies, including property tax abatement, tax refunds, job training grants and an Enterprise Zone.
"FloridaTravelLife.com" stated that Indian River County offers a "casual yet chic lifestyle" for families and weekend visitors. Many C-level executives have located their companies to the area because of the executive's positive vacation experience.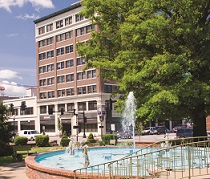 Joplin, Missouri
The Joplin region, anchored by the Joplin, Missouri, metropolitan area, and the Pittsburg, Kansas, and the Miami, Oklahoma, micropolitan areas, offers a quality business climate. The area's market reach, productive workforce, reasonable operating cost and high quality of living make the Joplin region an ideal location.
The Joplin region's central location is enhanced with great transportation routes. The region is near the population center of the United States. Central to the North American market, the area is nearly equal distance from Los Angeles and New York as well as the Mexican and Canadian borders. The region has north-south highway access on U.S. 69 and I-49 and east-west interstate access on I-44.
Cultural enthusiasts, artists, performers, extreme sportsmen and nature lovers can all find a place in the Joplin region to call home. Parks, museums, wildlife and entertainment characterize the Joplin region's quality of life. The area is home to an eclectic blend of entertainment venues and festivals. Shoppers and diners delight in the variety of shopping and eateries offered throughout the region. The region boasts award-winning public schools and numerous private school options. Quality medical care options are offered by two major medical centers and four other hospitals.
Central, connected, capable — the Joplin region can be considered as great place for business.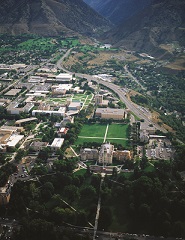 Logan, Utah, sits in the center of Cache Valley on the Northern edge of the Wasatch Mountain Range. It has long been recognized as a picturesque mountain town supporting a vibrant dairy industry and a regionally important agricultural college. In recent years, thriving business conditions, nearby recreation, strong schools, community safety and affordable living costs combine to have placed Logan at or near the top of independent quality of life assessments.
 Because of Utah State University, Logan boasts a highly educated workforce. Local expertise has expanded beyond the area's traditional agricultural know-how to include space and satellite engineering, software development, weather and water research, educational training, and nutrition. In addition, Logan has become an increasingly attractive location for young professionals and families due to low unemployment rates and Logan's proximity to recreational areas as well as Salt Lake City.
The city consistently ranks well when evaluators focus on different sets of criteria or data. Cities Ranked and Rated, CQ Press and Livability.com have all highly ranked Logan in their quality of life evaluations. More notably, The Milken Institute evaluated Logan as the No. 1 best-performing small city for business in both 2011 and 2012. Logan was buoyed in the rankings by strong job and wage growth and consistently impressive performance in high-tech industries. Overall, the consistency captured in all these rankings' criteria suggests that Logan can foster quality of life and business growth long-term.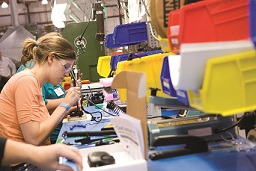 Northeast Indiana is home to more than 700,000 residents. At the center of the 10-county region is Indiana's second-largest city, Fort Wayne, that Parents magazine ranked the second-best place in the country to raise a baby. With the cost of living below the national average (91.6), it's a great place for retirees, singles and families alike.
Residents enjoy access to the No. 1 minor league baseball park named by Stadium Journey magazine; one of the nation's top zoos rated by Parents magazine; and the largest public genealogy department in the U.S. year-round recreational activities can be found on the region's 200 lakes and extensive trail system. The Fort Wayne area alone has 68 miles of trails.
Connectivity is easy with Fort Wayne International Airport — with just one stop, you can reach 357 destinations, 108 of which are international. And with two major interstates, Chicago, Detroit, Cincinnati and Indianapolis are only two to three hours away.
The region's entrepreneurial spirit is deeply rooted, with the washing machine, calculator, refrigerator and TV having been invented in Northeast Indiana. That spirit continues today. Steel Dynamics, Sweetwater Sound and Vera Bradley were all founded in Northeast Indiana and have their headquarters in this area today.
Northeast Indiana also boasts six New Tech high schools – the largest concentration in the country – focusing on project-based learning (PBL) in science, technology, engineering and math (STEM) and the development of 21st century skills like oral and written communication, collaboration and leadership. And post-secondary opportunities ranging from certificates to doctorates are available at more than a dozen colleges and universities.
Southern Idaho
The ideal balance between business and livability is quality of life. While corporate location selection is primarily an economic one, quality of life is often the final tipping point in tiebreakers that pit communities against each other in business recruitment deals. Does a community provide a good quality of life for all employees? What's available to attract and retain qualified workers to the community?
Important amenities such as art, culture, recreation, weather, dining, shopping, entertainment, sense of community, excellent community college and easy access to other key cities are just some top quality of life factors offered to southern Idaho businesses and their employees.
Southern Idaho is one of the unique areas on the country that offers those "best of" quality of life factors that have brought companies like Chobani, Clif Bar and global Frulact to locate there. In fact, it was the region's extensive quality of life factors that tipped these businesses to pick southern Idaho over several other communities.
Clif Bar & Company co-founder Kit Crawford said, "I also want to tell you that Twin Falls is a very special place. One of the things we talked about when we went home after visiting Twin Falls was…we all looked at each other and said, 'You know, we could live there'… By saying those words, we kind of envisioned our company here."
It's proven. Southern Idaho offers a great balance between business and livability.
About the Author