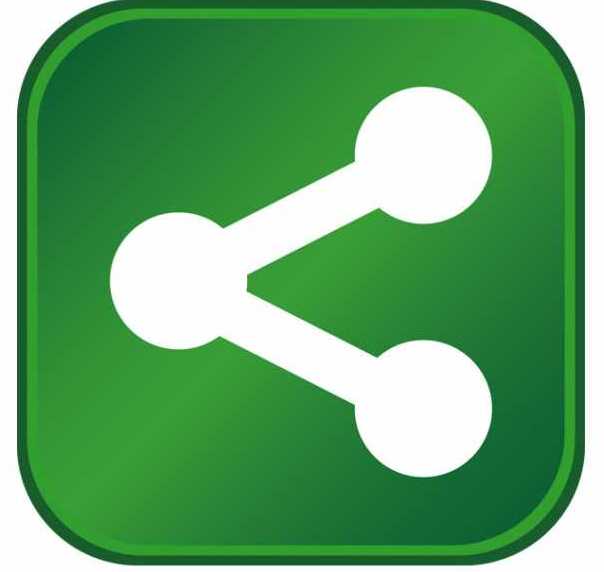 Part of the definition of mining according to Merriam Webster is the process or business of digging to obtain jewels. This clearly is an arduous task. The good news for site selectors: Trade & Industry Development did some mining for you and came up with a number of gems that are presented here to consider adding to your short list of future business locations.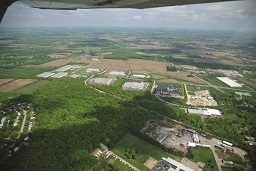 Ashland County, Ohio
The Ashland Business Park is nestled in the heart of Ohio. It's among America's top sites because of the rich infrastructure, generous incentives and Northern hospitality. Ashland County, Ohio, is one of the leading Micropolitans in the U.S.
Home to an extensive portfolio of industries, economic opportunity has grown with the resurgence of advanced manufacturing. Inarguably, the biggest selling point is location: situated midway between Cleveland and Columbus, and Pittsburgh and Detroit, Ashland is a great fit for business. Access to airports is just an hour's drive from Cleveland Hopkins International, Port Columbus International and Akron-Canton. Water access can be obtained at the Port of Cleveland and the Toledo Port Authority.
The park is not only four miles from I-71, but it's easily accessible to several other main U.S. highways such as U.S. 42, U.S. 250, U.S. 224 and U.S. 30. Ashland is within 600 miles of over 60 percent of the U.S. population and 50 percent of Canada's population. Rail service is provided by Ashland Railway, with connections to Norfolk Southern, CSX Transportation and Wheeling-Lake Erie. With new water and sewer lines, the park is shovel ready and contains 160 available acres.
"Big business opportunity, small town approach" best describes Ashland Area Economic Development as a rural office dedicated to economic growth through business attraction, business retention and expansion and entrepreneurship.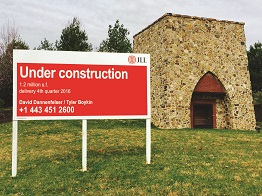 Cecil County, Maryland
Located in northeastern Maryland, Cecil County is proximal to the Baltimore-Washington and Philadelphia-Wilmington metropolitan areas. Cecil County's desirable Mid-Atlantic location on the I-95 corridor is a desirable business location. More than 1,900 businesses employing over 30,000 workers call Cecil home, including world-class companies such as W.L. Gore & Associates, Orbital ATK, Terumo Medical Corporation and IKEA. Nestled between two major R&D Hubs, Aberdeen Proving Ground and University of Delaware, Cecil experiences a plethora of patent activity and is one of the fastest-growing counties in Maryland.
Cecil County boasts significant available land along the I-95 Corridor for commercial-industrial development from New York to Richmond, with nine business parks and a state-designated enterprise zone, including:
Principio Business Park: a 1,000-acre master-planned park that continues to draw considerable interest from prospects seeking to co-locate with current tenants such as Restoration Hardware, General Electric and Perryville Cold Storage. A new tenant will begin constructing their Regional Hub to open in 2017.

Bainbridge Development: overlooking the banks of the Susquehanna River, a 1,200-acre property providing tremendous potential to generate economic development activity. This site has been receiving significant inquiries from major manufacturers, processing plants and logistics companies.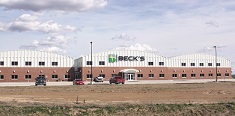 Effingham, Illinois
When considering a location in the Midwest markets, Effingham, Illinois, has to be considered.  Known as "the Crossroads of Opportunity," Effingham is strategically located at the crossroads of Interstates 57 and 70 with three interchanges and at the crossroads of the CSX and Canadian National Railroads. Over 36,000 vehicles pass through the city on a daily basis.  In addition, the Effingham Railroad, U.S. Routes 40 and 45, Illinois Routes 32 and 33 along with the Effingham County Airport together form a transportation system comparable with the best locations in the country.
The City has a pro-business, progressive attitude which has resulted in the landing of such companies as Sherwin-Williams, FedEx Freight, Pinnacle Foods, Hitachi Automotive, Continental Mills and recently Becks Hybrids, to name a few. Part of that aggressiveness is having the tools in place to make projects happen. Effingham has excess treatment capacity for both water and sewer and three water sources. The community's infrastructure is expanded and updated daily and the Interstate Beltline around the city is currently being expanded from four lanes to six.
Effingham also has the incentive tools to assist any project in its endeavor. The City has an enterprise zone, four tax increment financing districts, two business districts, tourism grants and various loan programs available for company assistance. 
Effingham is a community in which a company wants to locate: state-of-the-art healthcare facilities, a live performance theater featuring big-name acts, a new sports complex, a new library, a great school district with two parochial schools and an affordable cost of living. Effingham gives its residents a platform on which to build their careers and the community in general.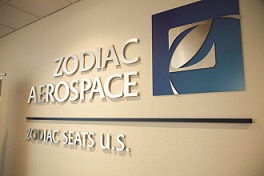 Gainesville, Texas
Gainesville, Texas, is ideally located on I-35, an hour north of DFW airport, out of the Metroplex congestion. This community of 18,000 is located in Cooke County, population 36,000, with over a million people within a 60-mile radius. 
Over 25 percent of Gainesville's employment is in manufacturing.  Products, services and certifications for the aerospace, automotive and energy industries dominate Gainesville's economy.  Gainesville is home to Zodiac Seats US, the world's largest commercial airline seat manufacturer and Reliant Worldwide Plastics, manufacturer of award-winning products for aircraft. It is also home to GAF Roofing, Select Energy Services, PPG Industries, Duraline PolyPipe, IFS Powder Coatings, MFG Molded Fiberglass, Enhanced Powder Coating and Petroflex NA. 
Gateway Industrial Park is now ready for new construction. The shovel-ready 126 acre site is a half mile off I-35 in north Gainesville and is utility served and ideal for manufacturing and warehouse/distribution companies. Relocating to Gainesville provides the opportunity to take advantage of North Central Texas College in Gainesville. The new, expanded, state-of-the-art technical facility opened this year. Skills Development Fund grants are available through the Texas Workforce Commission to train new and incumbent workers.
The charming historic downtown, Frank Buck Zoo and the WinStar World Casino are all appealing for businesses and their employees. It's also easy to take advantage of Dallas/Fort Worth amenities, less than an hour away. In addition, a farm-themed housing community and downtown apartments are breaking ground this spring, along with restaurants and commercial developments.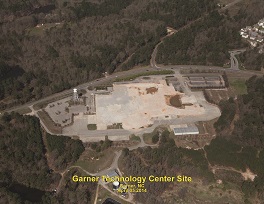 Garner, North Carolina
Looking to have unbridled access to unmatched talent, highway systems and great sites? Look no further than Garner, North Carolina. Garner is conveniently located on Interstate 40 and U.S. Highway 70 and is a part of the Research Triangle region. Garner is only minutes from Downtown Raleigh, North Carolina, the Raleigh-Durham International Airport and three tier-one research universities. The region is home to a variety of advanced manufacturers, bio-pharmaceutical manufactures, research laboratories, clean technology, healthcare, distributors and technology companies. With over one million people in a 20-minute drive time, companies can take advantage of a diverse labor pool. Consistently, the area has been ranked in the top five communities in the U.S. for entrepreneurialism, business climate and quality of life. Garner boasts some of the finest industrial tracts of property in the area. These sites have had extensive due diligence studies completed on them and are considered shovel ready. The Garner Technology Center Site, a 98-acre property along Interstate 40, is pad ready and has a 550,000-gallon permitted water sewer treatment facility on site. The property comes with state redevelopment tax credits, local incentives and is being offered at no cost for qualifying economic development projects. Garner is serious about business. The community is making significant investments in transportation and utility infrastructure to better serve residents and corporate citizens alike for years to come.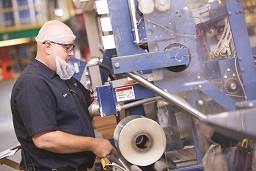 Oconee County, South Carolina
Oconee County is the "geography of opportunity" in Upstate South Carolina. Located in the northwestern corner of the Palmetto State, along the foothills of the Blue Ridge Mountains, Oconee County is consistently worth mentioning for its strategic location along the Interstate 85 corridor between Atlanta, Georgia and Charlotte, North Carolina, with close proximity to Clemson University.
Manufacturing is Oconee County's largest employment sector. In all, around 25 percent of the 76,000 residents are employed by one of the 60 industries that call Oconee home. The various industries that call Oconee County home are creating products as diverse as plastic wrap for food producers and battery cases and engine valves for automotive suppliers.
 Since 2012, Oconee County has announced over 900 manufacturing-related jobs and $205 million in invested capital, as well as developing three county-owned industrial parks. In 2015, a record year for the area, Oconee County announced six major projects that will bring 426 jobs and $53 million in capital investment to the county.

Most recently, in March of 2016, Baxter Enterprises and Hi-Tech Mold & Engineering, companies owned by the Schulte family which are full-service suppliers for the plastics industry, announced they will be establishing operations in Oconee County. The firms are investing $20.7 million in the project, creating 87 new jobs over the next five years.
Oconee County, South Carolina, is truly emerging as the "geography of opportunity" in Upstate South Carolina and is increasingly becoming a place where businesses want to do business.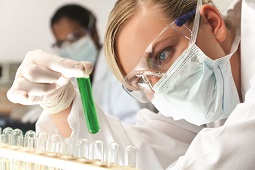 Peoria, Arizona
With an extremely high-quality workforce within a 30-minute drive, Peoria, Arizona, is in a unique position. It is a growing city with a thriving business community, a large portfolio of biomedical startups, dozens of premier sites for investors and developers, opportunities for public-private partnerships and, of course, a high-quality workforce. Peoria is strategically developing its economy to compete for local, national and global business. With a supportive mayor and highly involved city council driving the economic development strategies, Peoria's leaders are not only taking control of their future, they are creating it. Many cities struggle getting the full support of their mayors and council members because economic development is not a high priority. Many cities do not own property nor encourage public-private partnerships. Peoria has both, expediting the development process and making it easy to do business in Peoria.
With a high quality of life, many redevelopment opportunities and targeted initiatives focused on bioscience entrepreneurship and workforce development, Peoria is a great place to live and work. Investors, developers and end-users are could definitely benefit by visiting Peoria's real estate, business location and biotechnology investment opportunities.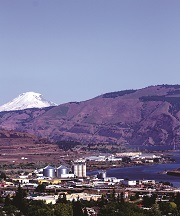 The Dalles, Oregon
When it comes to getting goods to market, The Dalles, Oregon, is centrally located for the Pacific Northwest, the West and the Pacific Rim.
The Dalles stands at the eastern entrance to the only sea-level crossing of the Cascade Mountain Range and is at a transportation nexus. The city sits on major north-south and east-west interstate shipping routes stretching throughout the West. The Columbia Gorge Regional Airport serves many of the corporate interests located in the area, including Google, Home Depot and Boeing's Insitu; Portland International Airport (PDX) is a little over an hour away.
Goods produced in The Dalles are shipped across the globe, including cherries for Ben & Jerry's famous Cherry Garcia ice cream, Powder Pure's ground-breaking fruit and vegetable powders, and Copa di Vino wine by the glass, which goes to stadiums, stores and venues across the globe.
The Port of The Dalles Industrial Area is at the heart of it all, offering shovel-ready land for industrial development, high-speed fiber connectivity, and renewable hydropower at some of the lowest rates in the nation.
As a regional service center on the sunny side of the Columbia Gorge, The Dalles also offers plenty of cultural amenities and the active outdoor lifestyle that has given the gorge international renown.
About the Author