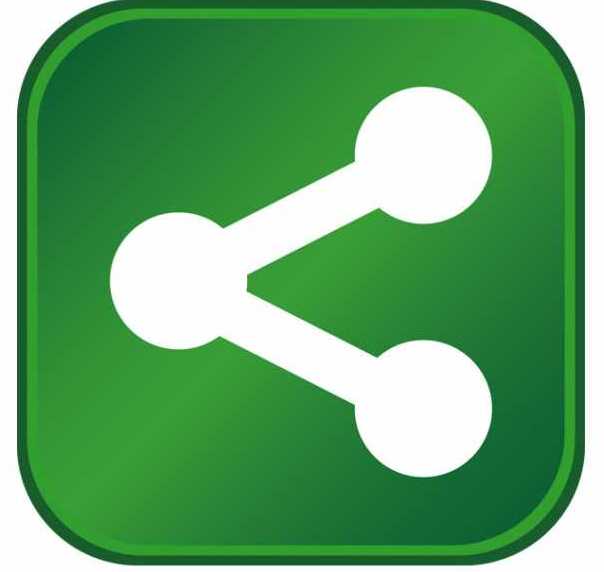 Most people agree with the adage, "The shortest distance between two points is a straight line." If anything, it is certainly better than going around in circles before getting to the destination. That is a good way to think about designated sites. For site selectors, designated sites can be a tremendous help to get them into their new business location faster and with fewer headaches. No roadblocks with permitting and unforeseen issues with the site selected. In addition, designated sites needed for specific types of business, such as ports and airport locations, really narrow the time to get a project commenced.  Whether a certified site, a shovel ready site or a site suited to a specific industry need, the following information on some great locations should help streamline the short listing process.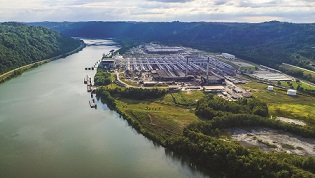 Ohio River Industrial Sites
There is a long-time synergy between water and manufacturing. Some industries rely on the low-cost of water-borne transport for raw materials or finished products. Other industries require the cooling capacity of millions of gallons of water available at their doorstep.
The bottom line — when water is a mandated site requirement, there aren't any substitutes.
Given the 400 miles of Ohio River frontage along 10 of the 25 counties within Appalachian Ohio, the region's focus on this commercial waterway is critical. The southeast Appalachian Ohio region boasts 125 ports and is key to a $7.4 billion industry where 63 million tons of commodities are transported to, from and within Ohio. 
The Ohio River Sites website offers a one-stop source for industrial river sites in the area.  The website features interactive GIS maps and a printable detail page for each site providing a rage of information from transportation and utilities to engineering data and topo, soil and floodplain mapping. 
"The sites range in size from 20 to 1,300 acres, said Donna Hrezo, Appalachian Partnership for Economic Growth (APEG)  site advisor. "Some are broad expanses of agricultural land ready for development and some are shuttered steel and aluminum mills with amazing infrastructure in place." 
The goal was to develop a go-to site to showcase the Ohio River industrial sites available for sale or lease, said Hrezo.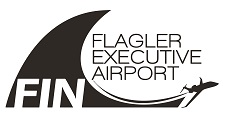 Florida's Aviation Corridor
Flagler County, Florida's Executive Airport Centre offers a site to consider for locating business. As an anchor tenant, a business will have the advantage of being in an upscale location, with direct flightline/ramp access and the benefit of the Flagler County's multi-million-dollar investment in infra­structure and site planning. In excess of $50 million has been dedicated to fund the master-planned airport. It offers two options for the construction of a new facility.
Option 1: Local developers will build a facility to fit a business' needs and offers a long-term building lease for operations. This provides the ability to move into a building that has been customized to individual specifications without upfront costs.
Option 2: Lease the land directly from the County and construct the facility on the site, avoiding land aquisition and developer costs.
The airport accommodates all types of general aviation aircraft, from the largest corporate jets to single-engine aircraft, rotorcraft, seaplanes and airships as well as military aircraft. Not only is all the infrastructure in place to support a company immediately, the facility has property surrounding it that provides the opportunity to expand operations.
Many businesses in the local area as well as the surrounding region utilize the airport due to its facilities, services and proximity along the east coast of Florida. The combination of airside and landside access make the airport an attractive location for both avi­ation and non-aviation companies.
Port Lansing, Michigan
The Lansing area's location in the heart of mid-Michigan is central to its success as a bustling hotbed of high-tech and traditional manufacturing. The region is crisscrossed by three major expressways – interstates 69 and 96 and U.S. 127, it is home to Capital Region International Airport and it's located at the intersection of main lines operated by the CN and CSX railway systems.
Under the Port Lansing umbrella are 125 acres of shovel ready land for companies to build on, the 48,000 square-foot Global Logistics Centre cargo warehouse and Foreign-Trade Zone No. 275, which covers an eight-county region of mid-Michigan.
Other pillars of the region's economy include state government and Michigan State University – and, increasingly, the insurance industry – but manufacturing has long served as the community's foundation. The Lansing area's lengthy and proud history of producing award-winning General Motors vehicles has helped forge a highly skilled manufacturing workforce. At the same time, the Lansing region has ranked tops in the state and No. 6 in the country for high-tech job growth.
Supporting all this economic activity is Port Lansing, the logistics center and U.S. Port of Entry at Capital Region International Airport, or CRIA. Airport officials point out how quickly shipments can clear customs and get unloaded at CRIA vs. larger airports. While processing at bigger airports can take a week or longer, typical only a single day is required in Lansing.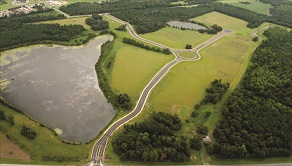 Valdosta-Lowndes County, Georgia
Valdosta-Lowndes County, Georgia, is a vibrant location for business development opportunities. Located midway between Atlanta and Orlando in the heart of South Georgia, Valdosta-Lowndes County is strategically positioned for businesses to access and serve the global market. In Valdosta-Lowndes County, it's easy for small, medium-size and large companies to establish healthy roots for success.
With eight industrial parks, Valdosta-Lowndes County, Georgia, almost any business in any industry may find it to be a perfect fit. Each park has its unique attributes, from rail served for plastics and manufacturing to parks situated near Interstate 75 and just north of Interstate 10 for distribution and service industries. Three of the industrial parks, Bassford Business Park, Miller Business Park and Westside Business Park, are recognized as GRAD sites, Georgia Ready for Accelerated Development.
Valdosta-Lowndes County, Georgia, has a favorable business climate as Georgia is a right-to-work state, fast-track permitting, competitive warehouse cost and low property tax rates.
Valdosta-Lowndes County is a great place to do business and it is poised to help businesses succeed. Whether the company is expanding, relocating or just starting up, this is a location a business can contribute to building a ground-breaking community.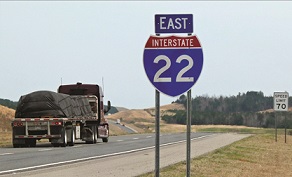 Northwest Alabama C3 Region
In Fayette, Lamar and Marion Counties in Northwest Alabama, local leaders have stepped up their industry-attraction competitiveness by obtaining AdvantageSite Certification for 5 industrial park properties, ranging from 100 to 260 acres. This is the State's highest ranking of this type. Among the steps required in the process are completed soils and environmental evaluations, plus ownership, zoning and utility verifications. The designation serves to validate that these sites are shovel ready, so that many of the due diligence steps normally placed on the shoulders of the buyer are removed.
An added strength of four of these five sites is that they are located on the nation's newest interstate, I-22, connecting Memphis with Birmingham. A 500-mile radius of the area includes 35 percent of the nation's population, while an hour's drive from the center of the region encompasses 950,000 people across all or part of five metro areas. These are Tuscaloosa, Florence and Birmingham in Alabama, plus Columbus and Tupelo in Mississippi. Of course, this proximity equates to customers, while the hour's drive-time population can also be considered as potential employees.
Advanced industries dependent on skilled labor also like the fact that 28 percent of the region's workforce is employed in manufacturing (almost three times the national average), and these workers are proving daily they can handle sophisticated assembly operations for a diverse manufacturing mix.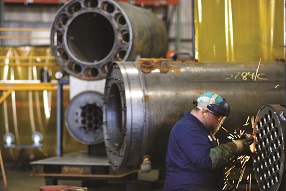 Oswego County, New York
Oswego County, New York, boasts three public industrial parks with modern industrial infrastructure and access to a skilled workforce. Over 250 available acres will suit almost any type or size of industrial development project. Oswego County Industrial Park in Schroeppel is Shovel Ready NY certified. The park is situated between NYS-481 and CSX heavy-duty rail, with excellent accessibility to Hancock International Airport to the south. Due to its proximity to Syracuse and onsite customized workforce training and education center, the park has become a hotbed for R&D companies such as Otis Technology, SAM North America and High Strain Dynamics. Lake Ontario Industrial Park (LOIP) is located near the shores of Lake Ontario in Oswego. The park features direct connectivity by rail to the deepwater Port of Oswego. LOIP has heavy industrial infrastructure and plentiful access to high-quality water. The park is home to Northland Filter International and has corporate neighbors such as Novelis, Dynegy and Entergy Nuclear. Oswego County Airport Industrial Park in Volney is adjacent to the Oswego County Regional Airport. The airport generates significant traffic from major regional corporations and private pilots. The park has great potential for manufacturing and logistics companies that would benefit from direct flight access and modern communication infrastructure. Detailed engineering and design work has been performed at each of the industrial parks to streamline the development process.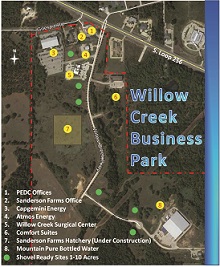 Palestine, Texas
Located 100 miles south of Dallas and 150 miles north of Houston, Palestine, Texas, is located at the confluence of multiple U.S. and state highways that provide excellent access to Interstates 45 and 20.  Palestine is home to two major Walmart Distribution Centers and a Ben E. Keith distribution center.  The Willow Creek Business Park provides 352 acres beautifully landscaped, curb and gutter commercial sites.  Sites in the Business Park range in size from one acre to 100 acres.  These sites are commercial zoned and served with abundant water, gas and electricity. The sites are ideal for various industrial and logistical uses including advanced manufacturing, logistics and distribution along with food processing.  The Palestine Economic Development Corporation (PEDC) can provide assistance to companies interested in locating in the Willow Creek Business Park.  Assistance can include tax abatement, economic development grants and free or reduced land cost.  
About the Author