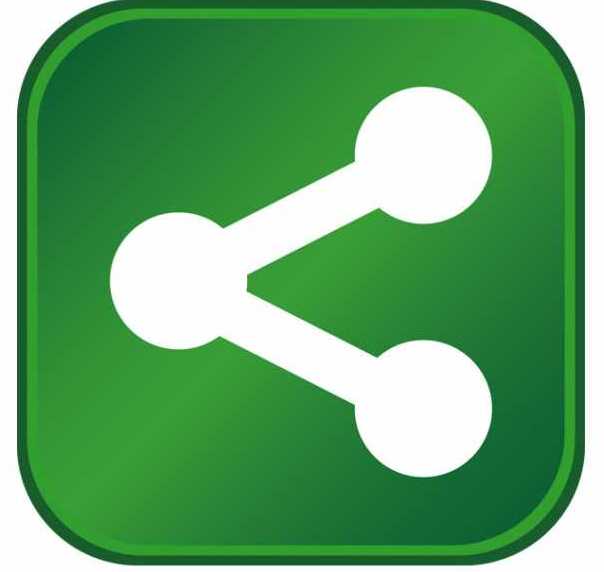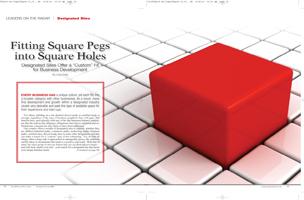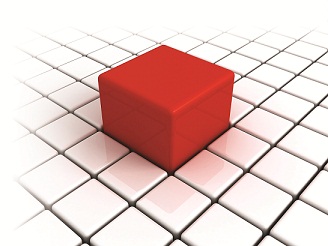 Every business has a unique culture, yet each fits into a broader category with other businesses. As a result, many find development and growth within a designated industry cluster very desirable and seek this type of available space for their expansions and start-ups.
For others, building on a site deemed shovel ready or certified ready is enough, regardless of the type of business neighbors they will gain. The benefits here, and typically with any of the like-business/industry clusters, are that the tedious due diligence obligations have been completed and infrastructure concerns are also likely to have been addressed.
Our country offers a wealth of designated sites to explore, whether they are dubbed industrial parks, commerce parks, technology parks, business parks, certified sites, shovel-ready sites or some other designation, and that can make a search for a "custom" type of site exhausting. Yet, as with all things, when a huge task is approached in manageable pieces, the endeavor swiftly takes on momentum that leads to a positive end result. With that in mind, the select group of sites we feature here are excellent places to begin—and with luck, maybe even end-- your search for a designated site that meets your unique business needs.
Bismarck, North Dakota
The Northern Plains Commerce Centre
The Northern Plains Commerce Centre (NPCC) is a 243-acre, rail-served industrial park in Bismarck, North Dakota. Located in southeast Bismarck adjacent to the Bismarck Airport and minutes from Interstate 94 and U.S. Highway 83, the NPCC also offers tenants access to both the Burlington Northern Santa Fe (BNSF) and Canadian Pacific (CP) Railways.
The NPCC is currently home to facilities for recognizable companies like Bobcat Company and Lafarge North America in addition to oil country tubular goods (OCTG) company Tubular Transport & Logistics. To make the NPCC even more attractive to prospective tenants, the City of Bismarck is currently installing additional rail switches that will create two more rail-served parcels, an approximately 30-acre parcel in the middle of the Centre, and a similar size parcel in the southwest corner of the Centre. In addition, there are several other smaller, non-rail-served parcels in the NPCC available now for development, making the NPCC a true industrial park.
The NPCC is a location to explore if the goal is to service North America's hottest oilfield in the Bakken Formation or if the desire is simply to be located in one of the country's fastest-growing markets.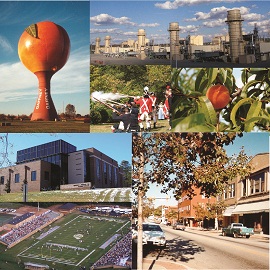 Cherokee County, South Carolina
Multiple Industrial Parks, Sites
Cherokee County, South Carolina, shaped by free enterprise, enjoys an abundance of natural and manufactured resources.
Cherokee County offers unbeatable amenities for business and industry including: three industrial parks and multiple available industry sites; a strong, diversified industrial base; an educated workforce; exceptional workforce training programs through Spartanburg Community College, Limestone College and an award-winning school district; a high standard of living and quality of life; a pro-business attitude within a right-to-work state; and an incredible logistical location with transportation networks to suppliers and markets.
Situated at the foothills of the Blue Ridge Mountains, Gaffney, the county seat, is the largest city, with Blacksburg the second-largest town. Interstate 85 runs through the county connecting to Greenville, South Carolina, 40 minutes to the south and Charlotte, North Carolina, 40 minutes to the north. The county is within a single day's drive to 65 percent of the U.S. population.
Charlotte Douglas International Airport and Greenville-Spartanburg International Airport are each within a 40-minute drive, and the main line of Norfolk-Southern Railroad runs through Cherokee County. The Port of Charleston, one of the leading container seaports in the U.S., is located less than three hours away.
Considering the county's beautiful foothills setting, agreeable climate, low cost of living and its love of freedom, Cherokee County becomes a great choice for business establishment, relocation or expansion.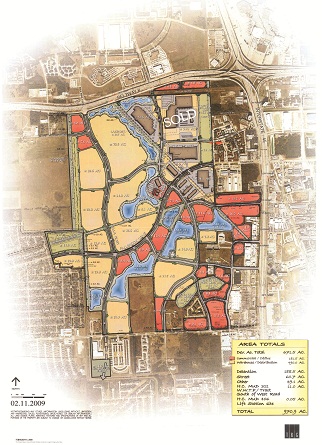 Houston, Texas
Greenspoint District
Recently named America's Top State for Business by CNBC, Texas is known for its business-friendly environment. No other state is home to more Fortune 1000 headquarters, according to Fortune magazine. In June 2012, the U.S. Department of Commerce named Texas a top "future boom state" likely to be a job-growth and job-creation leader in the next decade.
Planning to contribute significantly to that growth is the Greenspoint District, a 12-square-mile business center on the northern edge of Houston, Texas. Six miles from Bush Intercontinental Airport and 20 miles from the Port of Houston, the Greenspoint District is bisected by Interstate 45, and crossed and bounded by multiple major freeways, helping companies reduce transportation costs while increasing supply chain efficiencies.
Chief among the district's available sites is the 1,000-acre Pinto Business Park, the largest shovel-ready development in the Greater Houston area. In addition to Pinto Park's excellent access to I-45 and Beltway 8, a 92-mile ring encircling Houston, the site offers multiple fiber carriers with redundant lines, which is a major plus for manufacturers with high-end technology needs.
Directly across Interstate 45 sits Industrial Developments International Inc.'s Greenspoint Business Park. The 85-acre park has over 400,000 square feet of light industrial, warehouse and distribution space completed and another 766,000 square feet planned.
"We are a place where things are made and moved," said District President Jack Drake. "Companies like our location and our staff's ability to help them navigate the permitting waters of the City of Houston and Harris County."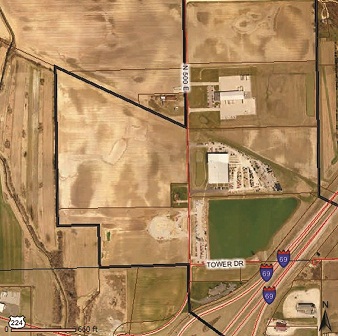 Huntington County, Indiana
Markle Industrial Park
Northeast Indiana's Markle Industrial Park is one of the best values in the Midwest. Located immediately off of Interstate 69 (Exit 86), this industrial park sits in the heart of the Great Lakes region, offering easy access to Indianapolis, Chicago, Detroit, Cincinnati and Louisville—all within a 200-mile radius.
The site is certified by the State of Indiana as "shovel ready" and designated as "ready for development" by the Northeast Indiana Regional Partnership. The due diligence and infrastructure are complete, and the property is owned by the economic development corporation.
In addition to a fantastic, shovel-ready location, businesses enjoy doing business in Indiana, nationally recognized for job creation and business-friendly policies. In May 2012, Indiana was ranked as the best place to do business in the Midwest and fifth nationwide by Chief Executive magazine's survey of 650 CEOs.
Similarly, Huntington County's pro-business environment and collaborative and creative approach have attracted the investments of multiple international giants. Recent projects include Onward Manufacturing Company, Waterloo, Ontario; Tokyo-based Marubeni Corporation's Helena Chemical; and Brazilian-based Gerdau Steel.
"Site selectors should know that Huntington County is tenaciously recovering from the Great Recession," said Mark Wickersham, economic development director. "In June 2009, unemployment peaked at more than 14 percent. Today, it's 7.5 percent. A few years ago, we had nearly two million square feet of vacant industrial properties; today, we've redeveloped 75 percent of it."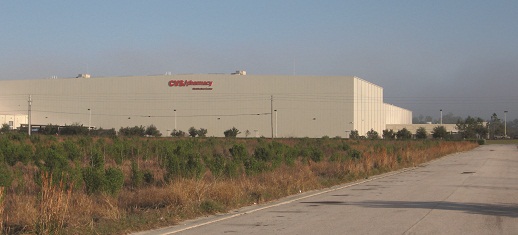 Indian River County, Florida
Indian River Industrial Park
Indian River County is located on Florida's east coast, covering 543 square miles of beaches, citrus groves, thriving commercial and growing light industry. Located an hour north of West Palm Beach and 90 miles from Orlando, Indian River County is within three hours of 90 percent of Florida's population, with easy access to markets, yet far from urban sprawl, traffic and congestion.
The primary north-south transportation route through Indian River County is I-95. State Road 60 is the main east-west arterial between Vero Beach and the Tampa Bay area, with Florida's Turnpike just 30 minutes to the west.
Indian River County has several shovel-ready sites available for any build-to-suit light industrial project with easy access to road or air transportation. The 150-acre Indian River Industrial Park, with permit-ready sites and infrastructure in place, is located on State Road 60 one mile west of I-95. Its central location for markets in Florida was cited as the major factor in the decision made by CVS Pharmacy to locate its 400,000-square-foot distribution center to the park, plus the cooperation of local government and business leaders. It was the best site geographically and economically, as stated by the company's site consultant. Approximately 90 acres remain for future development.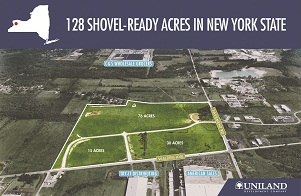 Lancaster, New York
Eastport Commerce Center
Located in Western New York State, Uniland Development Company's Eastport Commerce Center is at the center of the region's largest commercial and industrial area ¬--- The Niagara Frontier. Strategically located less than 15 minutes from Buffalo Niagara International Airport, Eastport sits on 128 acres of prime developable land in Lancaster, a suburb of Buffalo, the second-largest metropolitan area in the state after New York City.
Eastport Commerce Center is a great location for businesses looking to develop manufacturing, distribution, R&D and flex facilities, and can accommodate buildings ranging from 12,000 to 1,000,000 square feet. Major industry in and around Lancaster includes giants such as Ford and GM that require support industries including: automotive parts, electrical and electronics equipment, safety equipment, fabricated metal, machinery, medical, health, optical and other related products.
Certified Shovel Ready through Empire State Development's Build Now-NY Program, Eastport Commerce Center offers an existing network of broad roadways, complete utility infrastructure, proper zoning and all necessary regulatory permits and approvals.
Employers and employees in Eastport Commerce Center benefit from close proximity to The New York State Thruway (Interstate 90) that runs through Lancaster and only 30 minutes away, The Peace Bridge at Buffalo links the U.S. with Canada.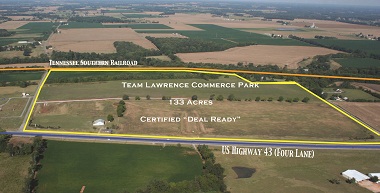 Lawrenceburg, Tennessee
Team Lawrence Commerce Park
Team Lawrence Commerce Park in Lawrenceburg, Tennessee, is a 133-acre publicly owned park. Team Lawrence Commerce Park features 20 Megawatt electrical capability, 2,000,000 gallon-per-day water capacity and 1,500,000 gallon-per-day sewer capacity. Team Lawrence Commerce Park features rail on-site with service to the Port of Florence just 39 miles to the south. OC48 SONET Ring is currently available with the ability to upgrade to a OC192, 10GB Ethernet Ring. Team Lawrence Commerce Park is within 75 miles of two international airports. Team Lawrence Commerce Park is in a Tax Increment Financing District and offers very competitive incentives.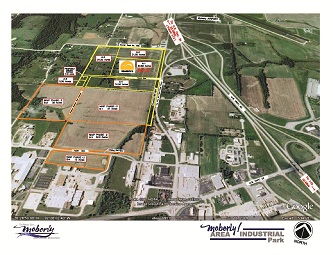 Moberly, Missouri
Moberly Area Industrial Park
Located in the middle of North America is the Moberly Area Industrial Park, a 204-acre park in Moberly, Missouri. The newest of industrial parks in Moberly has been designated as a Certified Site under the State of Missouri's Department of Economic Development's certified site program. In addition, the park also earned the designation as an AT&T Certified Fiber Optic Park for having the latest in fiber optic technology available for companies that require the movement of data.
Less than a half mile from U.S. Highway 63, the Moberly Area Industrial Park is situated for easy access to the main north-south four-divided-lane highway in the central portion of Missouri. Laying only 30 miles north of Interstate Highway 70, shipping to all parts of North America is made even easier as the park features a Norfolk Southern Railroad spur. Moberly just happens to be home to a switching yard for Norfolk Southern, ensuring quick access to shipments by rail.
Flat topography of the expansive lots and a large supply of vital utilities make the Moberly Area Industrial Park an excellent choice for companies that are doing business in North America. Half way between the east and west coasts of the United States and half way between Mexico and Canada, locating in Moberly, Missouri, allows for easy service of customers on an international basis.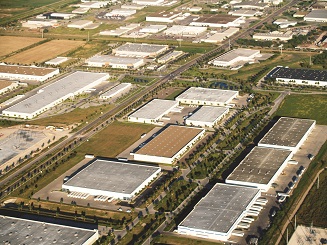 Rio South Texas, Texas
1,000+-Acre Industrial Sites
Fifty years ago, the Rio South Texas region was a rural, agriculture-based economy with small growth. Today, the area is being transformed into a major international trade area by developing first-rate commercial, retail, industrial, medical and educational facilities with a population of 1.3 million on the U.S. side. Rio South Texas is located in the southernmost tip of South Texas, hugging the Gulf of Mexico and the Rio Grande River.
Rio South Texas is now competing with the larger cities, with multiple award-winning hospitals, and all the major chain stores and restaurants. With industrial sites up to 1,000 acres or more and buildings larger than 300,000 square feet available throughout Rio South Texas, it has everything one would expect to find in larger metropolitan cities but with a much less-expensive cost of living. Cost of living is 17 percent below Dallas, 38 percent below Chicago and 54 percent less than New York, making this area well-suited for manufacturers and retailers.
Cinch Connectors, an electronics company, recently announced plans to shift some manufacturing operations from Oklahoma to Rio South Texas with a 38,000-square-foot plant. Grand Rapids Foam Technologies has also chosen Rio South Texas as the location for its new facility, bringing with it jobs that will continue to help boost the Rio South Texas economy which has been ranked number one in mid-sized cities for growth and development by a regionally focused magazine.
Sebring, Florida
Sebring Airport Authority and Commerce Park
Located in the heart of Highlands County, Florida, is the Sebring Regional Airport and Commerce Park. The Commerce Park contains a total of 1,770 acres, 1,200 of which are still available for new tenants. Due to Federal Aviation Administration restrictions, land cannot be sold; however, long-term leases are available at extremely low rates. Parcels are available in sizes ranging from one acre to as much as 600 acres.
The Sebring Regional Airport and Commerce Park serves corporate and general aviation. Major U.S. highways operating through Highlands County consist of U.S. highways 98 and 27. These roads together with the "Florida Cracker Trail" and other state highways, link the area to the Florida Turnpike and three Interstate highways: I-4, I-95 and I-75. Highlands County is well served by interstate and intrastate motor freight lines through all major carriers, and overnight service is available. Major ports throughout central and southern Florida are easily accessibility, which provides abundant opportunities for international trade. The entire site is a Foreign Trade Zone. In addition, the Airport maintains an industrial rail spur that runs directly to the CSX Transportation mainline.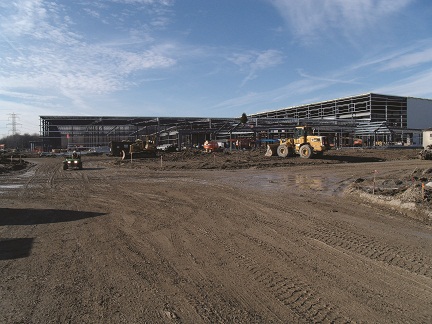 Wayne County, Michigan
300 Acres of Vacant and Greenfield Properties
Since January 2012, Wayne County, Michigan, has landed more than $650 million in new industrial/manufacturing investment. Led by Wayne County's Economic Development Growth Engine (EDGE), more than half of this new investment has occurred in Western Wayne County and of that, a large part has landed in Huron Township.
Wayne County's recipe for success is sharing marketing dollars and investment incentives with partner communities, and working with a single voice that accurately represents all stakeholders. The Township's Local Development Finance Authority (LDFA), The Detroit Region Aerotropolis Development Corporation (ADC) and EDGE are marketing over 300 acres of vacant and greenfield properties just 20 minutes east of Detroit, abutting a major north/south interstate highway and a CSX rail mainline and Detroit Metropolitan Airport (DTW).
The proof is in the pudding:
In July 2011, Inergy Automotive Systems announced the construction of a 320,000-square-foot pre-engineered building structure on 44 acre sites and the creation of 240 new jobs. The plant will be one of Inergy's largest North American sites.
In May 2012, Brose North America Inc. announced it will move to the township and occupy a former Mopar Facility. The new operation will create 350 new jobs and another 100 supporting jobs will be added to the company's headquarters. The expansion was necessary after Brose was awarded contracts to supply parts to Chrysler and Ford.
About the Author