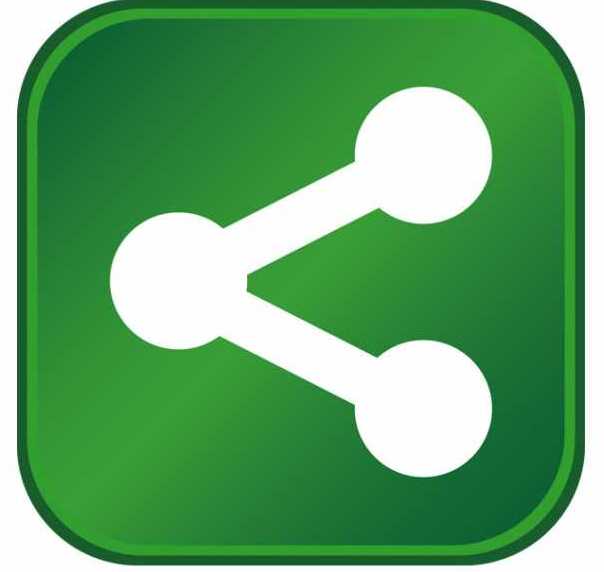 Food and Ag Production are a Boon to Local Economies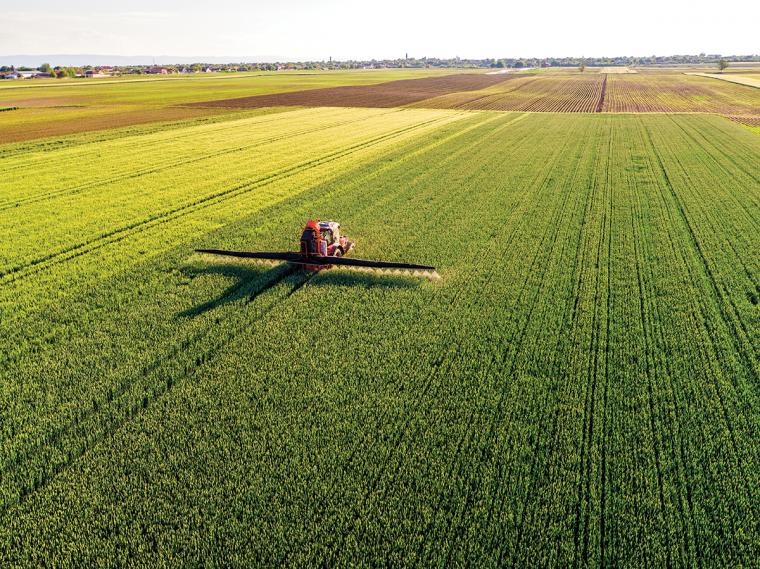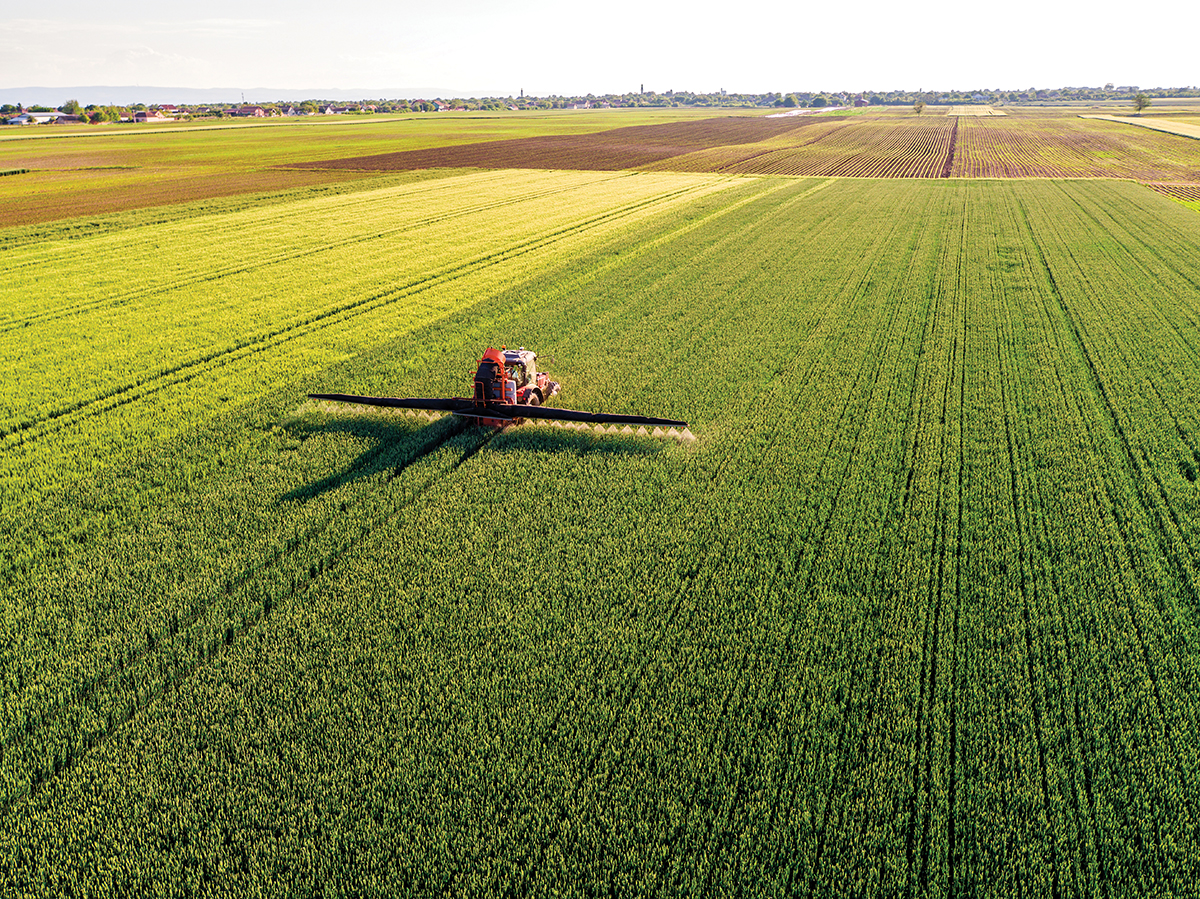 The industry focused on food and agricultural crop production is lucrative and thriving in communities around the country. Close proximity to raw materials – for these companies, it's the crops and agricultural products – along with a strong transportation infrastructure are factors that food processing and agri-business companies consider when opening or expanding. Take a look at examples of communities with thriving food and ag production businesses.
A strategic location to serve the entire state – and the world
Tampa, Florida
In central Florida, the Tampa Bay/Orlando region is located at the heart of Florida's agriculture industry, which ranks second in the nation for vegetable production and is responsible for more than 60 percent of the nation's total citrus production. The region is home to the state's largest cluster for the grocery/food and beverage sector, along with the largest and fastest-growing concentration of distribution centers. This growth is driven by the region's population of more than eight million people, augmented by more than 60 million visitors each year.
The area's centralized, strategic location gives businesses and growers easy access to the entire state. In addition, having Port Tampa Bay – the closest U.S. port to the Panama Canal – in its backyard opens up markets ranging from Central America to Asia.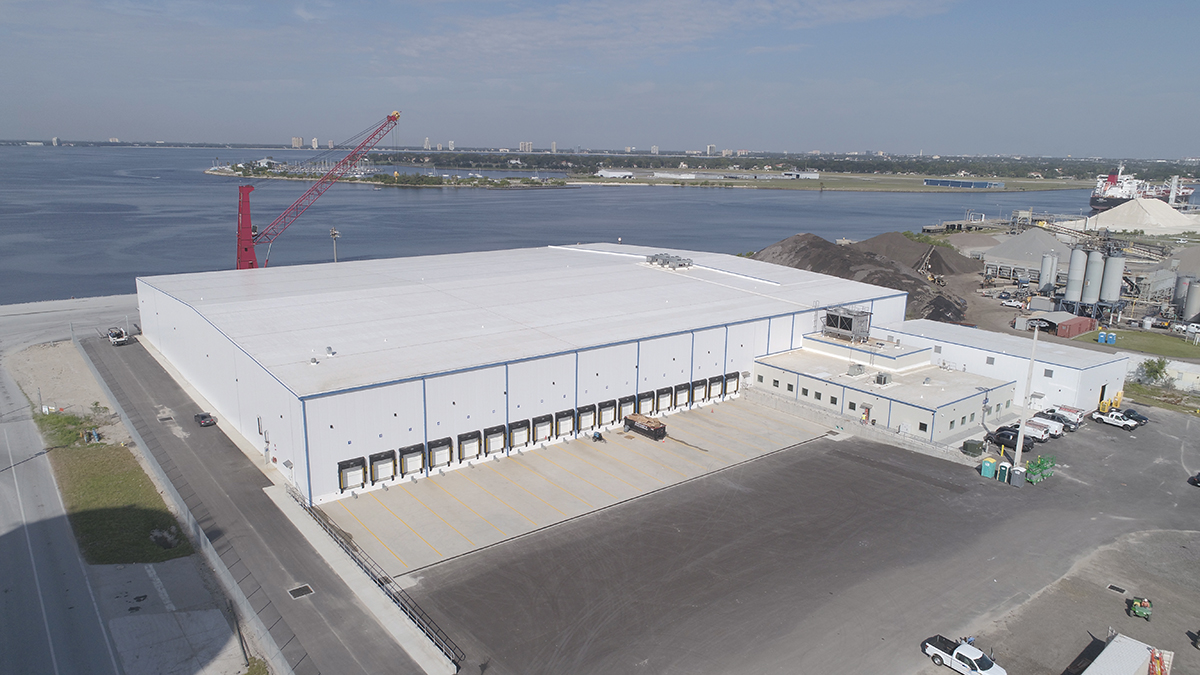 "Our geographic location is ideal to serve the entire Florida peninsula," said Wade Elliott, vice president of marketing & business development at Port Tampa Bay. "We're Florida's hub for commerce. Serving all of Florida from the middle of the state is more cost-efficient with the dramatic reduction of inland trucking costs and time."
Companies such as Publix, Gordon, Cisco, International Food Group, PepsiCo and Coca-Cola have all opened critical logistics, distribution and food processing operations in Central Florida.
Port Tampa Bay's proximity to the largest and fastest-growing region of Florida puts shippers closer to their primary Florida markets. It is Florida's largest port, handling over 37 million tons of cargo per year. It's also the most diversified, handling everything liquid bulk, dry bulk, break-bulk, containers and cruise passengers.
To serve the thriving agriculture and food processing industries, the port recently added a 135,000-square-foot, state-of-the-art refrigerated warehouse. It's adjacent to Port Tampa Bay Container Terminal which was recently upgraded with Post-Panamax crane capacity. In addition, the port recently completed its I-4 Connector project to connect the port with Interstate 4, shaving more than 20 minutes off trucking routes.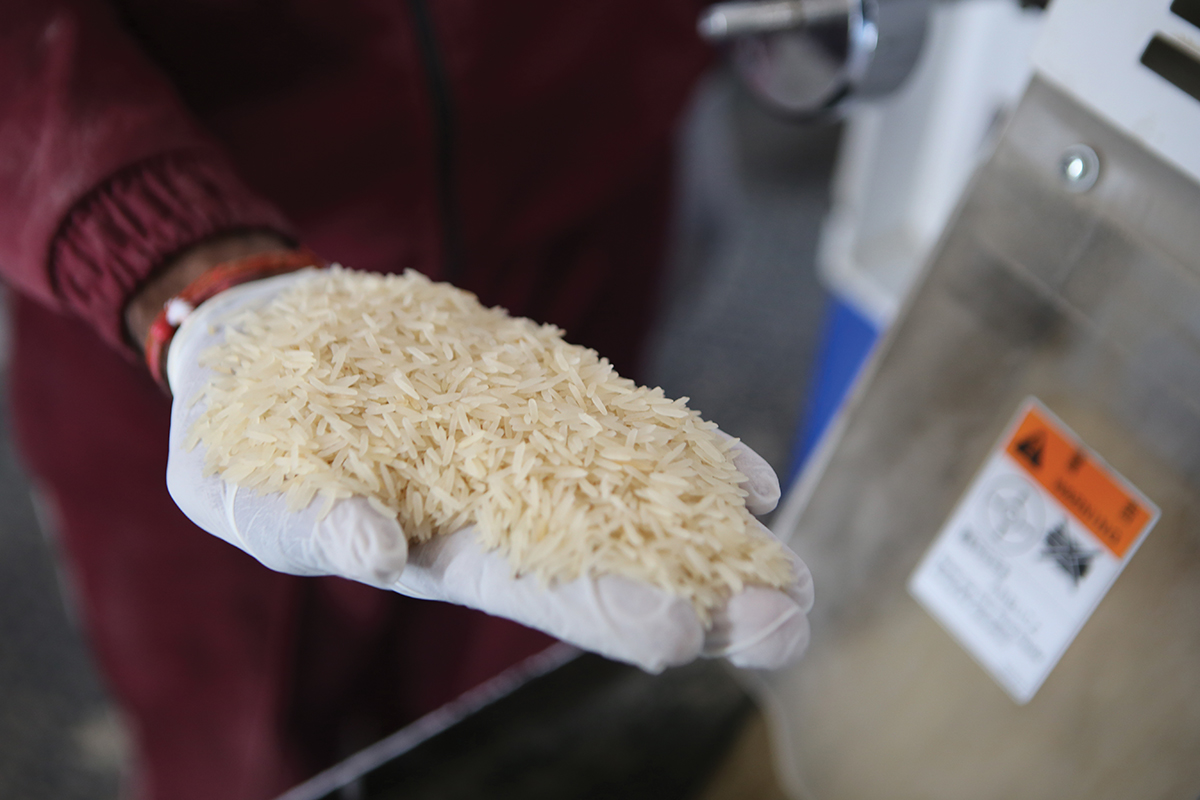 Abundant rice crops fuel food processing businesses
East Arkansas Crossroads Coalition
Situated in the center of the U.S., sandwiched between Memphis, Little Rock and St. Louis areas, East Arkansas is a half-day drive to many major markets, and also provides direct river access to the Port of New Orleans. With its logistical advantages and backed by the region's deep agricultural roots, East Arkansas is a natural choice for food processing companies, including a number of rice mills.
The Arkansas Delta is one of the largest rice-producing regions in the world, accounting for over 50 percent of U.S. rice production in 2014. It contributes over $4 billion annually to the state's economy and employs more than 25,000 Arkansans.
"Water is important to food manufacturing, and luckily the Arkansas Delta sits atop one of the richest aquifers in the continental United States," said Mark O'Mell, executive director of the East Arkansas Crossroads Coalition.
Local food manufacturers and processors are also drawn to the area because of an ample workforce and strong workforce development programs.
For instance, Erwin-Keith, Inc. Progeny is one example of a local thriving agribusiness. This Wynne, Arkansas-based seed manufacturer was founded in 1984 and provides seeds for rice, corn, soybeans and wheat to local farmers.
"Our labor pool is well-suited for food manufacturing," said O'Mell, "Our nationally recognized workforce training model and convenient access to community colleges guarantee that our workforce will be able to meet the needs of any size food manufacturing business."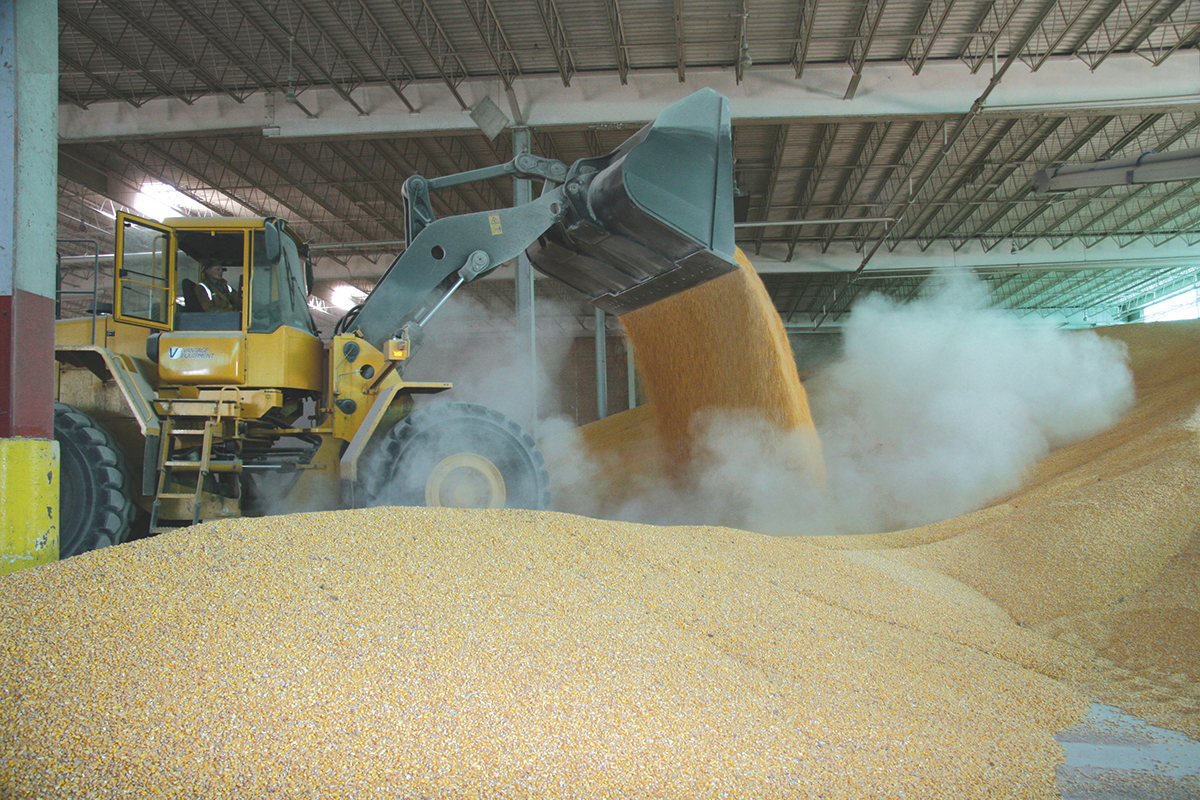 Agribusiness thrives due to deepwater port access
Oswego County, New York
Located the southeastern shores of Great Lake Ontario in upstate New York, Oswego County has seen steady growth in food and agriculture production. According to Operation Oswego County, this is due to parallel growth at the Port of Oswego and Perdue Agribusiness.
Among the nation's largest grain companies, Perdue AgriBusiness buys grain from local farmers and dealers for feed manufacturing, further processing and domestic and international merchandising. Perdue's expansion has allowed regional farmers to increase capacity by creating new markets for agricultural goods via export from the Port of Oswego.
Critical factors such as access to a deepwater port, capacity for agricultural growth in higher-yield crops and easy access to major markets make this region an ideal location for farmers and food processors, alike. Planned investments in transportation and capacity infrastructure will enable further growth of this sector and potential for spinoff industries in the food processing and logistics sectors. Due to Oswego County's proximity to major markets in the Northeast, Southern Canada and ability to ship globally, Oswego County is well-positioned for future agri-business growth.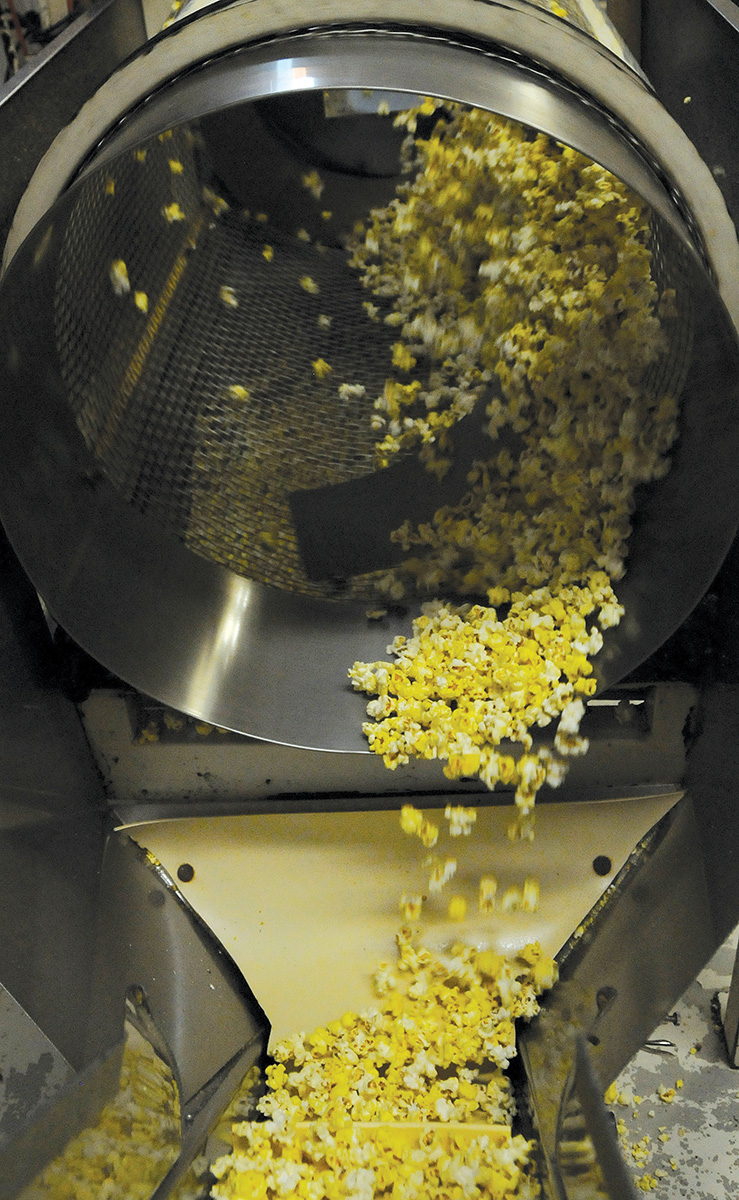 Turning corn into gold in the Texas panhandle
Plainview/Hale County, Texas
Plainview, Texas, is centrally located in the state's panhandle – and centrally located in the center of the United States. Businesses in the area take advantage of easy access to both the East and West Coasts as well as Mexico and Canada through highway, rail and air systems. Food and agricultural-related businesses have flocked to Hale County for ready access to raw agricultural materials, the wealth of logistics options, along with electric and natural gas rates that are among the lowest in the nation.
"Our community's roots are in agriculture and we rank top in the state for ag production," said Mike Fox, executive director of the Plainview/Hale County Economic Development Corporation. "It's only natural that we'll have industries spring up from that."
The primary crops grown in the region are cotton, corn, sorghum and wheat.
Azteca Milling is one company that sprung out of the ample corn crop. Located in the area since 1989, the company is the largest corn milling operation of its kind in the world, producing maseca used in making tortilla and corn chips. It employs approximately 250 people and plays a large role in the community.
It's joined by Casa Rica Tortillas, a manufacturer of flour and corn tortillas found in grocery stores, food markets and restaurants around the country. In addition, since 1942, the Panhandle Popcorn Company has been in the area. It sells its decorative popcorn tins nationally, as well as hybrid popcorn, popcorn supplies and concession equipment regionally.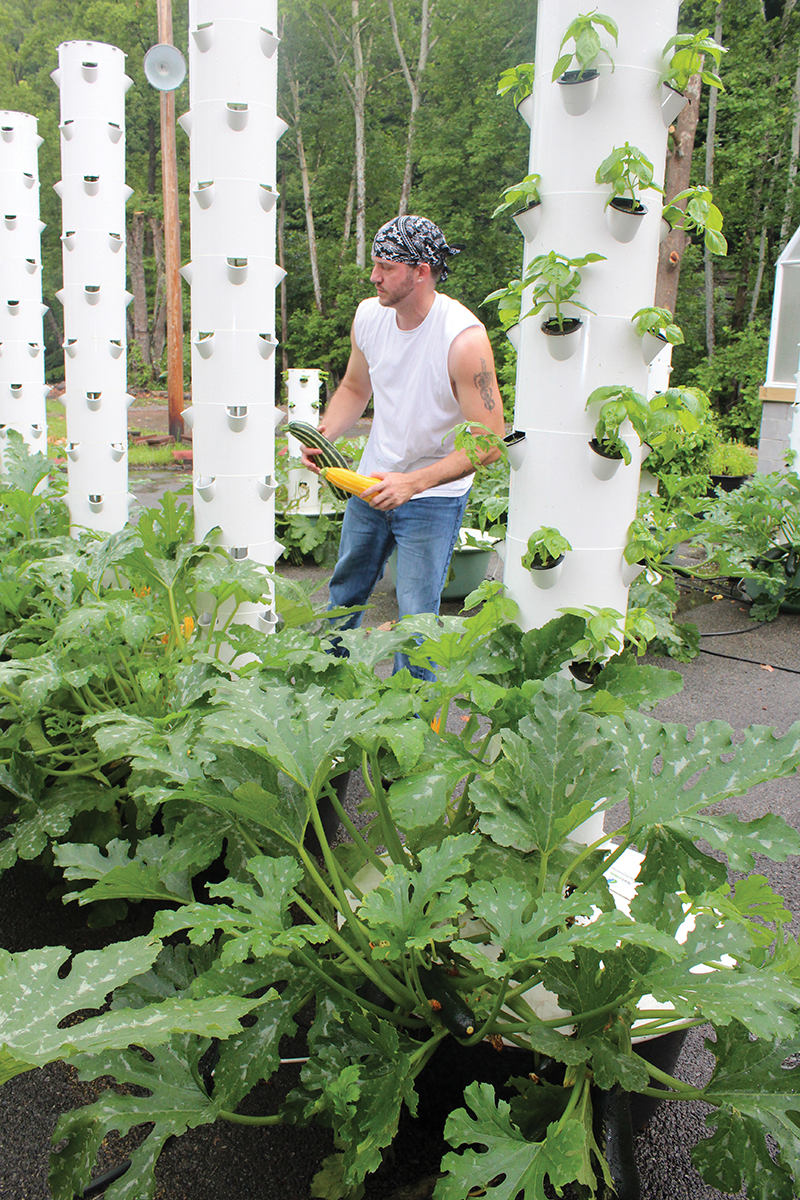 Low costs and ample natural resources encourage the growth of hydroponic farms
West Virginia Department of Agriculture
West Virginia agriculture is thriving. Last year, the state's nearly 21,000 farms produced $700 million in agricultural products ranging from corn to cattle and shitake mushrooms to maple syrup and honey. Because of this, agribusiness in the state is following in close pursuit.
Food processors and manufacturers are drawn to a number of factors that make the state a smart location for the food industry. In addition to the locally grown crops, businesses can take advantage of the state's abundance of natural gas and convenient logistics. West Virginia features a strong intermodal transportation system – and has the capacity for overnight delivery to half of the U.S. population and about a third of the Canadian population. In addition, the Ohio River inland port at Huntington, where West Virginia meets Ohio and Kentucky, is the nation's largest inland port.
One especially lucrative agri-business segment in West Virginia is hydroponic farms that rely on natural resources such as the energy from natural gas.
"We're developing a strategic plan by working with government institutions and commerce to support food-related businesses," said Kent Leonhardt, commissioner of agriculture for the state of West Virginia. "The opportunities are endless."
A push to process local crops in the region
Bismarck-Mandan, North Dakota
Bismarck-Mandan, North Dakota, provides a number of competitive advantages that make it an ideal location for a food processing and manufacturing facility. It's driven by the state's deep agricultural roots. The state consistently ranks as the country's top producer of many ag commodities, ranking No. 1 nationally in 10 commodities produced in 2016 and second or third in seven others.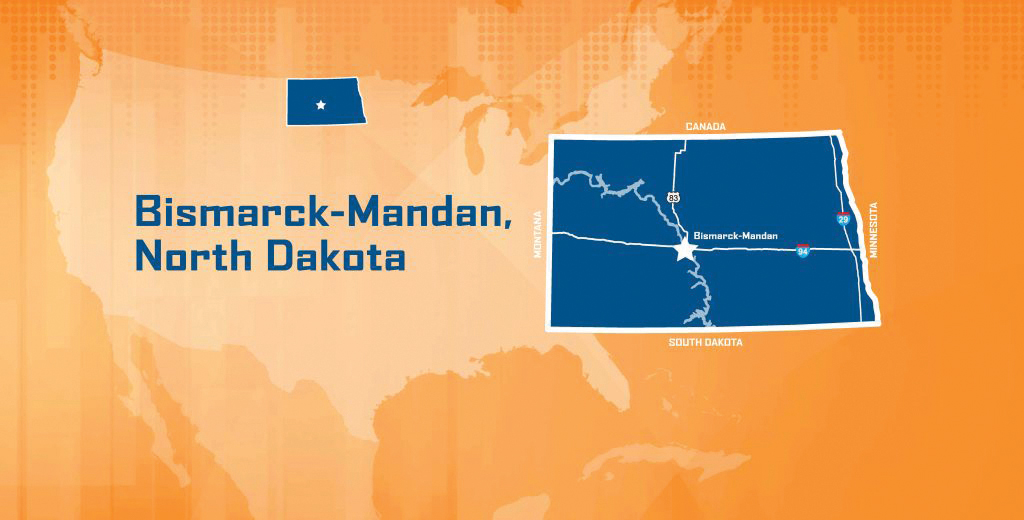 "It's always been a goal of our state's administration and local economic developers across the state to answer this question: 'how do we process those crops here rather than shipping out of state for processing elsewhere?'" said Nathan Schneider, director of business development at the Bismarck-Mandan Development Association. "We've definitely made headway. It's been a concerted effort to attract food processing companies."
Bismarck-Mandan is positioned in the heart of North Dakota's agriculture sector. The region is home to nearly a quarter of North Dakota's milk production and over 10 percent of its cattle production. Located at the intersection of I-94 and US Highway 83 and with service being provided by two Class-1 railroads, it offers easy access to markets across the Midwest and the rest of the U.S.
North Dakota continually ranks as one of the top states for business with a business-friendly tax structure, no taxes on personal property and an equitable regulatory environment. Food processing facilities may be eligible for a number of incentives including property, income or sales tax exemptions. North Dakota boasts the only state-owned bank in the country, which is located in Bismarck, and offers financial incentives to qualifying businesses. And there are three higher education institutions that call Bismarck-Mandan home, which makes the pipeline for future workforce easily accessible.
The Bismarck-Mandan region is home to some notable food industry success stories. Cloverdale foods is a 100-year-old, family-owned company headquartered in Mandan. It began as a dairy and now offers bold flavored, premium-quality meats, including hot dogs that are the official franks of the Seattle Mariners and Colorado Rockies.
Another is Bismarck's Two Track Malting that grows a variety of grains on a sixth-generation family farm and produces small batch craft malt with state-of-the-art equipment. The company now sells its malt to more than 50 breweries in 30 states.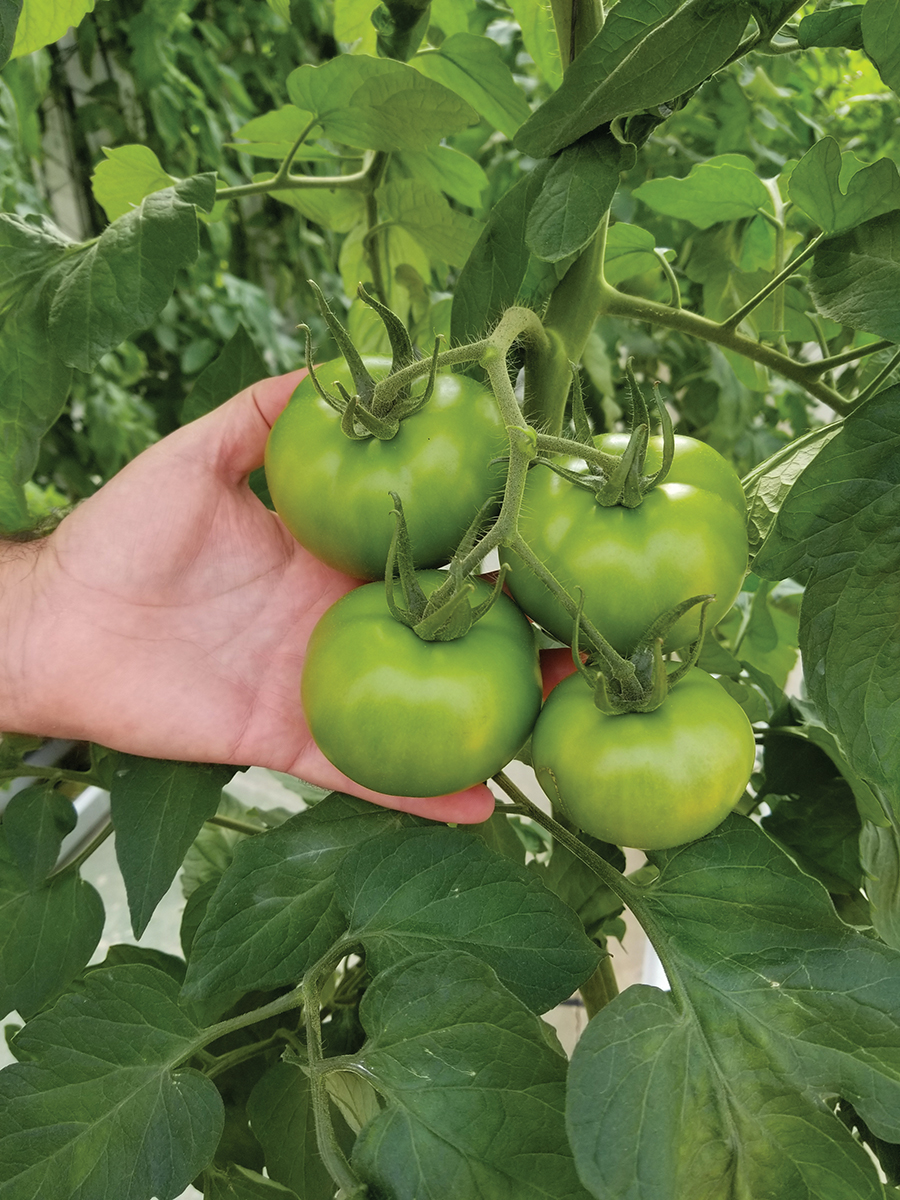 A new hydroponics industry piggybacks on an area's agricultural expertise
Murray County Industrial Development Authority, Georgia
In northeast Georgia, Murray County is embracing agribusiness. A big draw for food and ag-related companies are the region's deep agricultural roots and a newly enhanced transportation system to get products to market faster.
Murray County's Appalachian Regional Port is an inland port scheduled to open later this year. It will provide a direct, 388-mile rail route to the Georgia Ports Authority's Garden City Terminal through CSX, creating and expanding international markets for regional businesses. It will also provide a gateway to the Port of Savannah, the second-busiest port on the East Coast.
"One of our favorite new agribusiness projects is a large-scale greenhouse project with Cornucopia Farms," said Illya Copeland, executive director of the Murray County Industrial Development Authority.
Cornucopia Farms is headquartered in Marietta, Georgia, and uses technology honed in Spain, a country known for highly successful greenhouse projects. The location in Murray County will encompass 80 acres, with 40 acres of state-of-the-art hydroponic greenhouses growing vegetables such as lettuce, tomatoes, strawberries and peppers. The company's plan also calls for high-tech seeding, processing, packaging and cold storage facilities on site, for a total investment of approximately $16 million. The groundbreaking will take place in 2018 and is expected to be in full operation by Q1 2019.
"This project would create the largest organic hydroponic food production facility in Georgia, and it represents a new step forward in technology and agribusiness for the state," said Maurizio Giabbai, one of the principal investors in Cornucopia Farms.
"The company's corporate citizenship is the best part of the story," said Copeland. "Cornucopia has gained the attention of the local school system and they will provide internships to students in the local high schools and FFA (Future Farmers of America) program." T&ID
About the Author