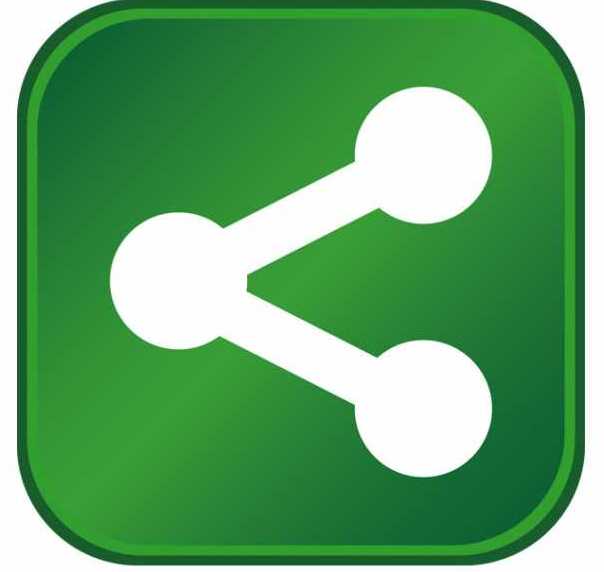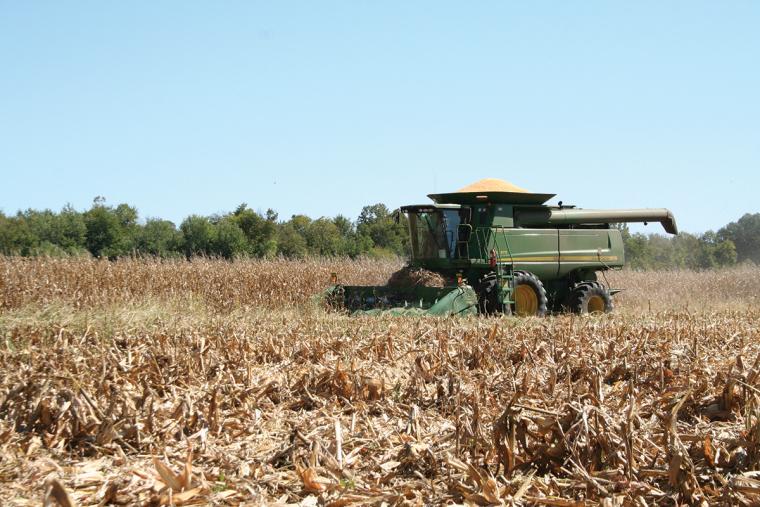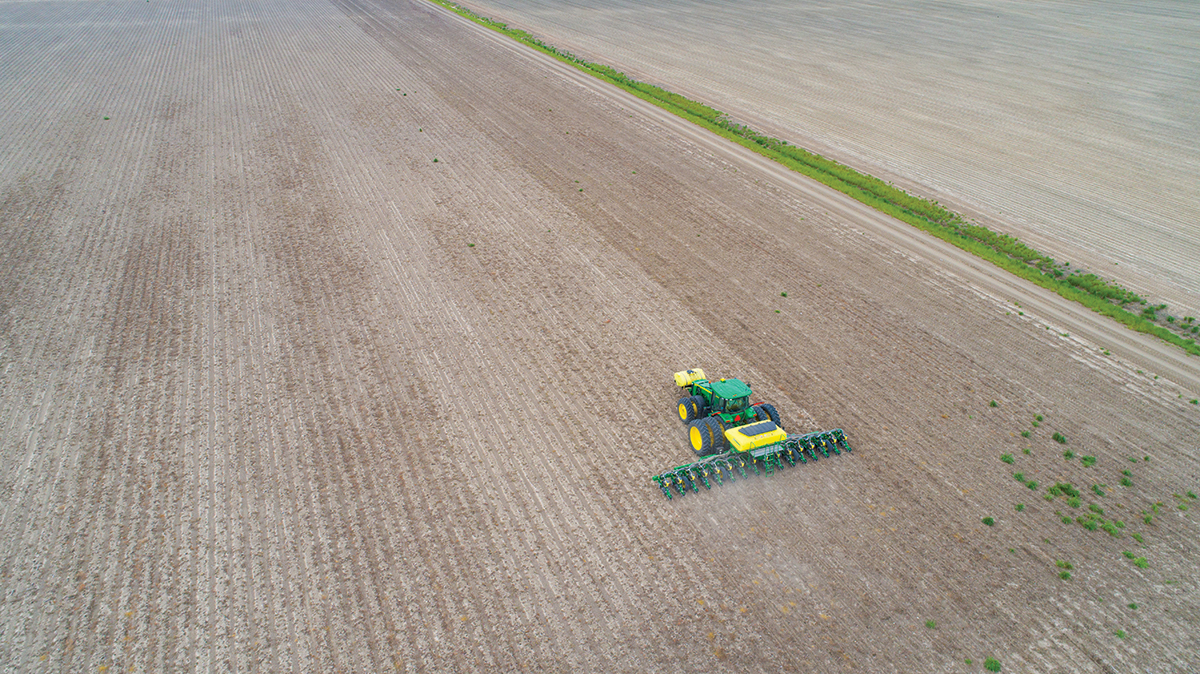 While much of the nation's economy has seen changes during the global COVID-19 pandemic, one fundamental thing hasn't changed: people still need to eat. Regions that produce food have become the pandemic's heroes: continuing to feed the nation and support the food supply chain. Following are some stories about how regions are creating food and economic output.
Iowa Lakes Corridor, Iowa
The Iowa Lakes Corridor includes the counties of Clay and Dickinson. Tyson Fresh Meats and Tyson Foods both have facilities in the area, and Tyson Corp is constructing a new feed mill in Storm Lake. Other meat producers include Rembrandt Foods, Redwood Farms Meat Processing, Land Mark Products, Estherville Foods, Daybreak Foods and Quality Refrigerated Services/Quality Processing Services. 
"It all starts with the soil," said Kiley Miller, president and CEO of the Iowa Lakes Corridor Development Corporation. "We boast some of the best, most productive farmland in the world. That productivity means bountiful annual harvests of corn and soybeans, which in turn means strong livestock, poultry and egg industries." 
The region is linked north to south by U.S. 71 and transected by Interstate 90. Several trucking carriers support the area. By rail, it is supported by the Union Pacific Railroad, the Canadian National Railroad, and the Canadian Pacific Railroad. 
Buena Vista University in Storm Lake recently launched bachelor's degree programs in Agriculture Science and Agriculture Business. Nearby Iowa Lakes Community College and Iowa Central Community College offer extensive programming in agriculture. Agriculture and food businesses in the Iowa Lakes Corridor may be eligible for property tax relief, low-interest and no-interest loans, job training dollars, reduced energy rates, and other incentives, such as affordable development lots. 
Allamakee County, Iowa
Allamakee County is the location of a growing nine-year-old facility owned by AVEKA Group, a contract manufacturing and research and development company, which recently embarked on an expansion of its AVEKA Nutra Processing facility in Waukon. The region is also home to WW Homestead Dairy and Agri Star Meat & Poultry, the latter of which is Allamakee's largest employer with 600 workers in Postville. 
The location is ideal for agribusinesses wishing to take advantage of centralized communications, shipping and receiving. Goods can be transported on the Mississippi River. In addition, businesses have overnight delivery access to more than one-fourth of the U.S. population. 
Technical training is available at the region's four-year schools and community colleges. Business incentives are available through Allamakee County Economic Development, cities of Waukon, Lansing and Postville, and the Iowa Economic Development Authority. The region is also part of the Historically Underutilized Business Zones (HUBZone) program. 
"We offer excellent education systems, access to health care and other quality services, as well as abundant recreation with Effigy Mounds National Monument, Yellow River State Forest, scenic byways and access to the Mississippi River," said Val Reinke, executive director of Allamakee County Economic Development & Tourism. 
Gadsden, Alabama
Gadsden, an hour northeast of Birmingham and 90 miles southwest of Chattanooga, has targeted six industries for economic development. Food and farming is one of them. 
"People may stop driving cars, but they're not going to stop eating," said David Hooks, executive eirector of the Gadsden-Etowah IDA. "Agribusiness employs a lot of people and it's a heavy generator for our economy."
Gadsden, in Northeast Alabama's Etowah County, now has 93 agricultural entities, including poultry operations that employ upwards of two thousand workers. In 2019, Koch Foods increased its footprint with a $55 million grain storage and distribution facility in Attalla. Southern Cold Storage of Alabama maintains a 103,000 square foot facility sited on a 90-acre Tyson Foods development. There are two other cold storage facilities in the county: Americold and Millard Refrigerator Services. The region also includes numerous local farms, brewers and vineyards that are fluent in the farm-to-table niche.
Etowah County is served by Norfolk Southern Railway and I-59. Jacksonville State University and Gadsden State Community College have agricultural programs from which businesses can draw talent. Industrial recruitment has been bolstered by the Alabama Industrial Training Program and the Alabama Technology Network's facilities in the area. The Gadsden-Etowah IDA can help companies locating in the county, coordinating incentive programs and navigating the site selection process. 
Kentucky
Kentucky's manufacturing sector includes more than 350 food and beverage facilities that employ 52,000 people, including Brown-Forman Corp., YUM! Brands and Papa John's in Louisville and Alltech in Nicholasville. Governor Beshear's administration has made it a primary goal to establish America's agritech capital in Kentucky's Appalachian region. In late June, he announced the signing of an international agreement with 16 other partner organizations with that goal in mind. 
Kentucky has several advantages for food and beverage production, including its geographic location and strength in logistics and infrastructure. Located at the center of a 34-state distribution area, Kentucky companies can get products to consumers quickly. The commonwealth has expansive infrastructure for truck and rail cargo as well as 1,600 miles of commercially navigable waterways and 11 active or developing riverports.
Kentucky is home to more than 75,000 farms. Access to nearby raw materials helps contain operating and transportation costs. Nearby academic resources include the University of Kentucky's Ecological Research and Education Center Field Station; the Western Kentucky University Agriculture Research and Education Center; Derrickson Agricultural Complex and Browning Orchard and the Stateland Dairy and Meadowbrook Farm at Eastern Kentucky University. 
In addition to direct tax incentives, the Bluegrass State offers industrial power costs among the lowest in the country. 
"I tell food and beverage prospects that Kentucky can target what's most important to them," said Annie Franklin, business development project manager at the Kentucky Cabinet for Economic Development. "Our location and logistics capabilities mean you can get your supplies in – and product out – in a timely manner."
Sumter, Georgia
Sumter supports 371 farms and 1,901 jobs with a $281 million economic contribution. New facilities are planned for 2021. 
"Climate, soil, and the abundance of water make Sumter County ideal for food production," stated Paul Hall, Development Authority Chairman. "Sumter farmers continually strive to make farming more sustainable, adding much value and desired resources to our community."
The region, which is in west-central Georgia, offers quick access to multiple highways. Sumter County utilizes the services of the Extension Office for unbiased research-based education, which improves the quality of Sumter's agriculture industry, environment, and families. There is also a strong FFA program through the local school system, and South Georgia Technical College offers programs in agriculture, technology and food production.
Like all other businesses, food producers may receive incentives and tax breaks. Sumter County is classified to offer job tax credits to agriculture.
City of Jeffersonville & Twiggs County, Georgia
Twiggs County is home to many large farming interests that produce agricultural products for export. It's also home to meat processing: Country's Best Meats has facilities for butchering, processing and selling meats. Most facilities either pack onsite or haul their products to a nearby county for further processing. 
According to Judy Sherling, executive director of the Development Authority of the City of Jeffersonville and Twiggs County, the region's location is key to its success. 
"Twiggs County is the geographic center of Georgia," she said. "We are open for business and anxious to have food processors locate in the Authority-owned industrial park where we have ample water, sewer and redundant power."  
The area features a long growing season, fertile soils and vast farmland acreage, as well as a location right over the Dublin Aquifer. There are 21 major markets within a days' drive or less. It's also proximal to the Georgia Central railroad as well as Macon's regional airport and Atlanta Hartsfield. The Savannah ports are two hours away via Interstate 16.
Georgia's two land grant universities, UGA and FVSU, serve Twiggs County, and UGA Extension offers feed and forage testing and soil and plant analysis. Fort Valley State University also has a strong agricultural program and Georgia's Manufacturing Extension Partnership at Georgia Tech has a new initiative that focuses on food manufacturing. Incentives available include the conservation use tax break at the county level and USDA programs such as the Agriculture Risk Coverage and Price Loss Coverage payments, Noninsured Crop Disaster Assistance Program, Conservation Stewardship Program and Environmental Quality Incentives Program. 
Wisconsin
Wisconsin is home to some of the nation's largest food companies, including Schreiber Foods, which employs 5,000 workers in Green Bay; Sensient Technologies Corp and Johnsonville Sausage. New projects are underway, including HARIBO's first manufacturing facility in North America. 
Wisconsin is also home to nearly 65,000 farms and more than 70 food distribution centers. The state is uniquely positioned to deliver products to most North American markets in a single day. There are nine major highways, a robust railway system, numerous commercial cargo ports and eight commercial airports. 
Academic and research organizations include the University of Wisconsin-Madison's College of Agricultural and Life Science, the UW Center for Dairy Research, the UW Food Finance Institute and Food Research Institute, and the UW's new $50 million Meat Science and Animal Biologics Discovery building. 
Wisconsin's Manufacturing and Agriculture Tax Credit lowers the effective tax rate to 0.4 percent on eligible qualified production income for businesses. The Business Development Tax Credit Program offers state tax credits for selected expansion, retention and relocation projects in exchange for meeting targets for job creation and capital investment. 
"Wisconsin provides nourishment, from the first seed to the last bite," said Katy Sinnott, vice president of global trade and investment at the Wisconsin Economic Development Corporation. "In Wisconsin, we're proud of our history in dairy, agriculture and manufacturing. It made us who we are today, and it is fueling who we'll be tomorrow."
Visalia, California
The 4,000-acre Visalia Industrial Park (VIP) is home to food companies such as Arconic and California Dairies, the number-one dairy processing cooperative,distribution centers such as VWR, and locally owned firms such as Serpa Manufacturing. The industrial park has a new 425,000-square-foot UPS hub and over two million square feet of warehouse space under construction. 
The VIP offers rail access, five-minute access to State Route 99, widened and expanded roads and enhanced utilities, including fiber for telecom and expanded wastewater treatment. The City of Visalia has set aside $5 million for additional improvements in the Industrial Park as part of its focus on ensuring the infrastructure is in place for the next manufacturer, food processor or distribution center. The Visalia Industrial Park has also committed to providing training with a career-technical education program established with the local College of the Sequoias. 
"The Visalia Industrial Park is booming, as businesses large and small discover the many benefits of Visalia," said Kevin McCusker of the Visalia Economic Development Corporation. "The land is affordable, the city is amenable and the location is unbeatable."
Mississippi
Agriculture and forestry are Mississippi's top industries, employing 29 percent of workers in the state. Agriculture is a $7.45 billion industry and the state has nearly 35,000 farms. Mississippi is home to Ajinomoto Foods, Enviva, Nufarm, PECO, Biewer Lumber, Sanderson Farms, Vicksburg Forest Products and more. At press time, the Mississippi Development Authority was working with new companies to show them the state's business-friendly climate and incentive packages.
"Mississippi is one of the leading states in the country for agriculture production and agribusiness," said John Rounsaville, interim director of the Mississippi Development Authority. "MDA works continually with companies to show them the benefits of doing business here and to ensure they have knowledge of the logistical, research and technological opportunities available to them in our state."
Mississippi has six interstates, 14 U.S. highways, three navigable waterways, 15 ports, five Class-1 railroads and seven commercial airports. Universities in the state that offer research and degree programs include the Division of Agriculture, Forestry and Veterinary Medicine at Mississippi State University; the Jamie Whitten Delta States Research Center; and the School of Agriculture, Research, Extension and Applied Sciences at Alcorn State University. 
Agriculture and food-producing companies are eligible for various incentives. The State of Mississippi offers a variety of grant, loan, and tax incentive programs designed to assist businesses creating jobs and making capital investments in the state. T&ID