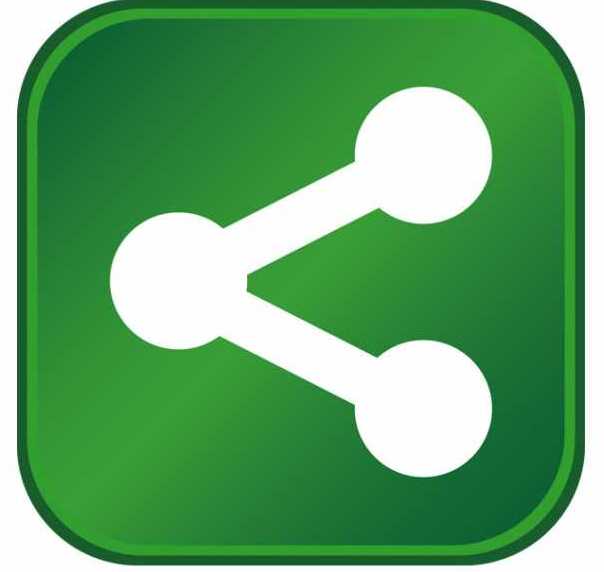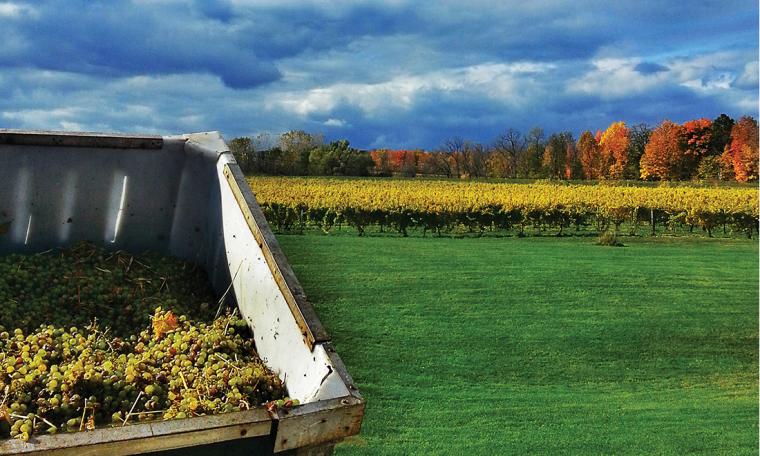 In recent years, the way we eat has changed. We like convenience food, but we're also mindful of our health. (Witness the rise in popularity of healthful meal subscription services.) We expect a wide variety of produce, even in the winter. We may be doing larger shopping less often thanks to the pandemic, or even having our groceries delivered. One thing that hasn't changed is the nation's voracious need for the raw materials for food and places to ship, store, process and package them. Regions that produce food feed the nation and support the food supply chain. Following are some stories about how regions are creating food and economic output.
Chambers County, Alabama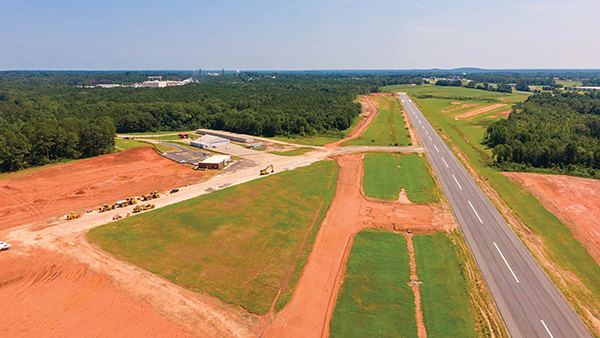 Chambers County is highly suitable for food production due, in part, to water: the region has excess sewer and water capacity to accommodate the large volumes of water needed to grow food, a benefit left behind by the textile industry that was once prominent in the region. Thanks to partnerships with the City of Valley, East Alabama Water, Sewer, and Fire Protection District and the Chattahoochee Water Authority, an updated water treatment facility is currently under construction that will feature new/increased sized water and sewer lines. The region is also highly accessible: Interstate 85 runs through the southern part of the county, connecting it to major metropolitan areas.
Agricultural companies located in the county include John Soules Foods, West Frazer, WestRock, East Alabama/Dudley Lumber Company, Alabama Georgia Wood Preserving and Forestry 21, with new developments underway.
John Soules Foods' newest operation in Valley has exceeded expectations for production and jobs. The facility, which is highly automated, has boosted the county's fortunes and helped diversify the region's economy.
Chambers County partners with the State of Alabama to ensure that all statutory incentives are available to qualifying customers. In addition, the region is aggressive with non-statutory performance incentives such as job creation credits and rebates in addition to water/sewer meter tap waivers.
"At the Chambers County Development Authority, our team is results driven," said Valerie Gray, Executive Director. "We challenge each other to provide resources and opportunities to our community, which is why we have aggressively pursued bringing quality, food and beverage and agriculture projects to our county."
Columbia and Boone County, Missouri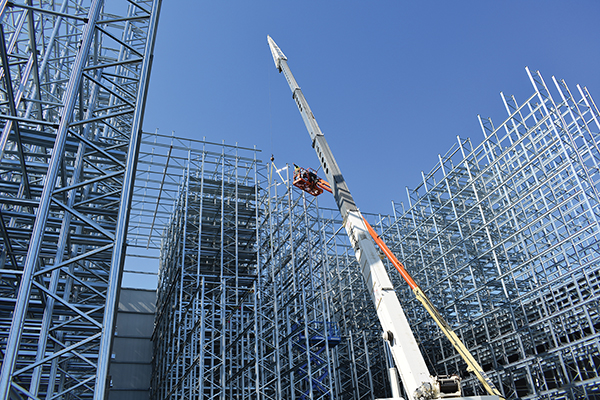 Columbia is an ideal location for food production due to wide access to ingredients. Missouri's agricultural products include rice, soybeans, cattle, turkey and hogs, and surrounding Midwest states also provide ingredients for products produced in Columbia. In addition, the University of Missouri's College of Food and Natural Resources provides access to research and innovation in animal sciences, food science and nutrition as well as opportunities for internships and employment. The Columbia campus of Moberly Area Community College offers an AAS Degree in Mechatronics and produces technicians trained to keep production lines, testing and maintenance equipment performing effectively.
Columbia, which is located in the center of Missouri on Interstate 70 and U.S. 63, is already home to many food producers. Kraft Heinz operates a plant in Columbia that makes about six million Oscar Mayer hotdogs each day. Quaker Oats runs a production facility in Columbia that has made rice cakes since 1995. In 2013, Beyond Meat opened its first production facility in Columbia using technology developed at the University of Missouri College of Agriculture, Food and Natural Resources. It now has three facilities in Columbia. In 2017, Aurora Organic Dairy built a new organic milk processing and packaging facility. In 2021, Swift Prepared Foods announced a $185 million production facility that will employ 200 workers.
Incentives include the Boone County Chapter 100 tax abatement program for large capital investment projects. In addition, the county coordinates with the Missouri Partnership and the State of Missouri on tax and training incentives.
"Columbia has been a business-friendly community for decades for the food industry with Kraft Heinz and Quaker Oats, and the addition of employers like Beyond Meat, Aurora Organic Dairy and Swift Prepared Foods solidifies our standing in the food manufacturing industry," said Bernie Andrews, EVP of Columbia Regional Economic Development Inc.
Detroit/Wayne County, Michigan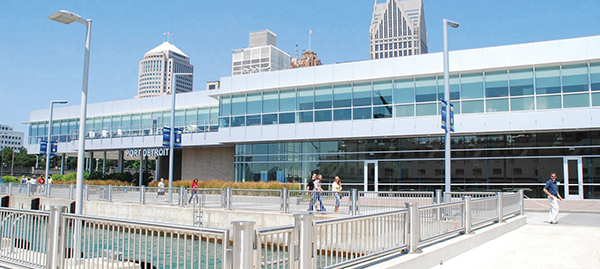 Michigan is the second most agriculturally diverse state in the U.S. in terms of commodities and products. It is home to companies of every size from multinational firms to local Michigan firms and Midwest regional ones. The state is a leading agriculture export state and recently increased exports to $3 billion. The state's favorable climate and diversity of agriculture make it a leading provider of many valuable commodities and various livestock products. Michigan is also a leading state for dairy.
The state employs trucking and shortline rail operations to get products to market, but its most valuable and underutilized resource is its connectivity to the Great Lakes and the St. Lawrence Seaway system. The regional Port Authority has been advocating strongly to increase Michigan's utilization of maritime transportation to carry agriculture products from the interior of Michigan and the broader Midwest region to the rest of the world by using the waterways that connect Detroit to the Atlantic Ocean.
In 2020, a new $130 million soybean crush plant in Ithaca was opened. The 435-acre facility processes 100,000 bushels of soybeans a day, employing approximately 75 people. In 2017, a new $255 million pork processing plant was established in Coldwater that employs 800 people and processes 10,000 hogs a day.
The Michigan Department of Agriculture and Rural Development offers a variety of grants, including the Value Added and Regional Food Systems Grant Program, the Food and Agriculture Investment Fund Grant Program and the Rural Development Fund Grant Program.
"The Detroit/Wayne County Port Authority is committed to servicing agribusiness firms that desire to choose our sustainable, resilient and cost-effective maritime supply chain solutions," said Christopher B. McClain, Business Development Manager for the Detroit/Wayne County Port Authority.
Door County, Wisconsin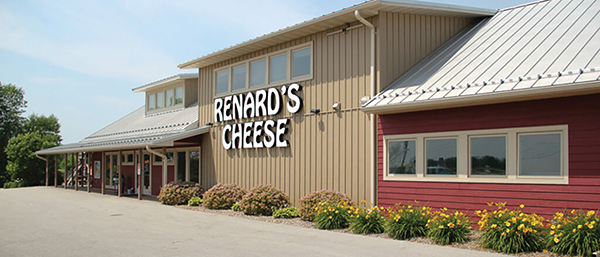 Wisconsin's Door County is home to hundreds of food and agricultural businesses, employing thousands of residents and contributing close to $50 million to the GDP in 2020. Food production has been a vital industry for Door County over its history and is projected to continue to grow.
The area's dairy production farms contribute the most to its food production economy, producing well-known cheese brands like Renard's and Door Artisan. Famous for its cherries and apples, Door County's ideal climatic conditions produce fruits, vegetable crops and small grains. Vineyards and associated wineries continue to develop across Door County, while coffee and tea product manufacturers like Door County Coffee & Tea are thriving. One of the most recent additions to the area, a project which leveraged Door County's low-interest loan program, is the Anchored Roots Vineyard and Winery, which is set to open this year.
Door County offers easy accessibility to larger markets like Green Bay, Milwaukee, Minneapolis and Chicago. The region's educational offerings and quality of life have encouraged visitors from across the world to make the area their home. The county is committed to fostering the growth of food growers and manufacturers through the potential use of tax increment financing districts and/or low-income loan programs.
"Food production is an industry of growth in Door County, Wisconsin," said Michelle Lawrie, Executive Director of Door County Economic Development Corporation. "We are committed to working with food manufacturers to ensure their success in our community."
Greenwood County, South Carolina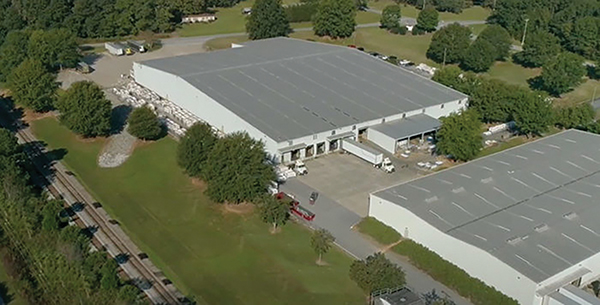 Greenwood County provides a unique combination of tangible and intangible elements that make it a great fit for food processing industries to call home. With a business-friendly regulatory environment, excess water and sewer capacities and a loyal and skilled workforce, it's no surprise that Greenwood is seeing an unprecedented amount of economic development.
In fact, over the course of the past two months, Greenwood County has made two announcements totaling more than $103.5 million and 365 jobs. One is an expansion of an existing industry that has called Greenwood home for more than 15 years, doubling both the investment in its North American headquarters and its production capacity. The other is the establishment of a ready-to-eat sandwich company that selected Greenwood as the home for its first out-of-market facility, which is expected to be online in the third quarter of 2023.
Greenwood County is geographically located between Atlanta, Charlotte, Greenville, Columbia and Augusta. In an industry where speed to market is a high priority, food processing companies can reach more than 40 percent of the U.S. population in just a day's drive. With easy access to highways, rail, air and deepwater ports, producers are able to deliver their products cost-effectively and on time.
Houston County, Georgia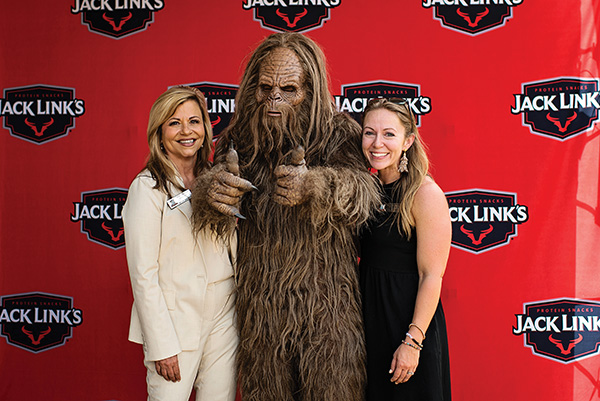 Houston County is home to Frito Lay's largest plant, which makes the region one of the largest producers of salty snacks in the world. In addition, the county is home to Perdue Farms' cook plant and harvest plants, Jack Link's Snacks and forest product company Interfor.
The county has an excellent agriculture-supporting education system. Central Georgia Technical College offers custom designed programs for the food and ag industries. This includes a partnership with the Houston County College and Career Academy, which introduced the first Industrial Maintenance Lab in Georgia's high schools, largely in response to the growing need for industrial maintenance workers at Frito Lay and other companies.
The region offers easy access to Interstate 75, which provides quick access to Atlanta and Florida and Interstate 16 to Savannah and Brunswick Ports. Two aquifers traverse the county for ample water supply. It also has a low cost of doing business and can undercut many large markets.
In 2021, Frito Lay completed a $200 million expansion of its facility and added 120 new jobs. Another competitive project was a crucial $43 million expansion at Perdue Farms.
The county offers a variety of incentives, and each is considered on a case-by-case basis according to the number of new jobs and investment and the quality of the jobs offered. All the expansions the Development Authority has supported have used Quick Start training, a state discretionary incentive.
"Agriculture production in the region contributes more than $2.5 billion in economic impact and sustains over 16,000 jobs," said Angie Gheesling, Executive Director of the Development Authority of Houston County. "Within the region, Houston County contributes over $839 million and sustains more than 4,400 jobs."
Jefferson Davis County, Mississippi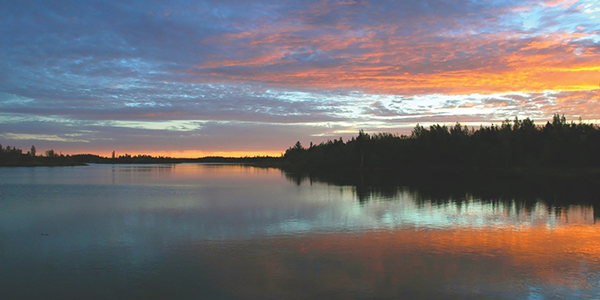 The farming sector in Jefferson Davis County has changed over the past several years. The region includes a number of pine plantations that have been converted into pastureland, resulting in an increase of stocker cattle numbers. Today, Jefferson Davis, Covington and Simpson counties are known as the stocker cattle hub of South Mississippi.
Pine plantations continue to make up a large amount of acreage in the region, and many forest landowners have continued to manage their pine stands as a component of their income. The poultry industry is still a major part of the agricultural industry in the county; however, many farmers are looking to convert their poultry houses to alternative revenue sources. And while cotton may no longer be king, it is still grown in the region.
Some producers still make a profit at growing vegetable crops as a source of income, but costs pertaining to diesel fuel, fertilizer and labor are resulting in many farm interests seeking alternative sources of income. Today, the per-farm average for the market value of products sold in the county is $135,000, with the net cash income for farming at $56,000 per year. The county is actively seeking to develop new opportunities for the region's growers and producers. The region's four-season growing climate has attracted a new lucrative crop for development in medical marijuana.
"I am optimistic that the potential for growth in the marijuana and hemp industry will eventually become the leading revenue in the county," said Gary Russell Bass, Jefferson Davis County Economic Development District Director.
Lynchburg, Virginia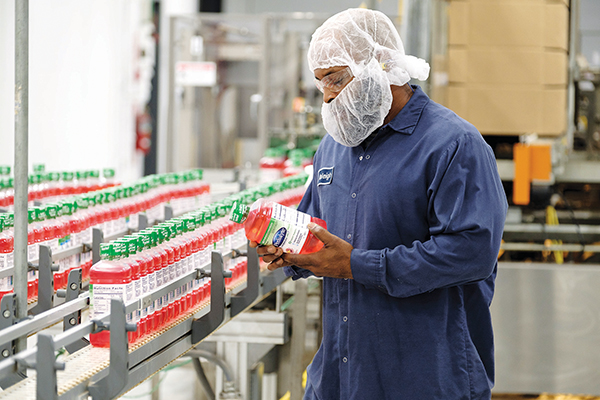 Food and agriculture companies that call Lynchburg home include Abbott Nutrition, Frito Lay, Flowers Bakery (Dave's Killer Bread), Westover Dairy and six breweries. Over 1,550 people are employed by the food and beverage sector within the region, which offers Virginia's largest composting site, the Royal Oak Farm. Food and beverage manufacturing firms are the source of $1.24 billion in exports annually in the Lynchburg Region. Bedford County has over 1,400 farms and 200,000 acres of farmland. The Bedford Agricultural Economic Development Advisory Board has launched the Bedford Grown Program, which encourages and promotes locally grown produce. Additionally, a robust packaging supply chain exists in the region.
Together, the agriculture and forestry industries have a total economic impact of over $91 billion and provide more than 334,000 jobs in the Commonwealth. Every job in agriculture and forestry supports 1.7 jobs elsewhere in Virginia's economy.
At the state level, Virginia offers the Agriculture & Forestry Industries Development Fund (AFID) that provides grants to localities for businesses that add value to Virginia-grown agriculture and forestry products. Additionally, food and beverage companies can qualify for the Commonwealth Opportunity Fund, Virginia Jobs Investment Program and local incentives based on job creation and capital investment. The Virginia Talent Accelerator Program provides training and recruitment solutions that can be customized to individual companies' needs.
"The food, agriculture and beverages sectors are growing in the Lynchburg region because of its geographic location, close proximity to multiple major markets, its tremendous supply of water and its favorable business tax climate for manufacturing. From Pedialyte to Frito, our region produces a multitude of items," said Megan Lucas, Alliance CEO & Chief Economic Development Officer.
Greater Muskegon, Michigan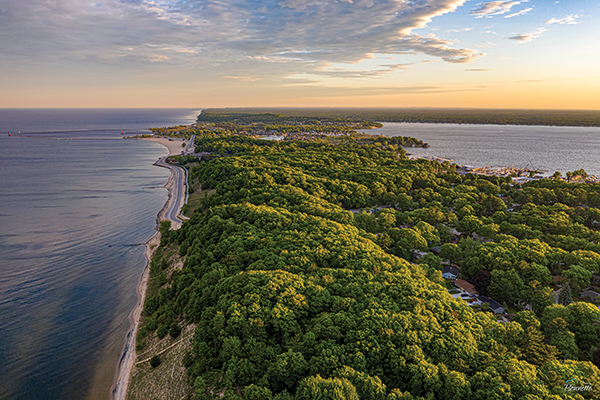 Greater Muskegon is home to a wide variety of food processing facilities, including Fairlife, La Colombe, Gerber, Cole's Bakery, Continental Dairy, Country Dairy, Hudsonville Ice cream, EPI Breads, Butterball Farms and Tyson Foods. There are over 200 food processing facilities in a region that is surrounded by 20 percent of the world's fresh water.
Muskegon County is an ideal location for food production because of its excess of 30 MGD in wastewater capacity, its many local farms, access to transportation, two food processing incubator facilities and a partnership with Michigan State University. The county is close to rail, three interstates and two airports, and has the largest natural deepwater port on the west side of the state. It lies within three hours of Chicago and the Canadian border. The region hosts Gordon Food Service, Spartan Nash and Meijer headquarters.
The area works with the Michigan Economic Development Corporation, the Michigan Department of Agriculture and Rural Development, the County, local municipalities and the West Michigan Shoreline Regional Development Commission for all types of grants and tax abatements. The grants can help with infrastructure, environmental assessments, building costs, training and more.
"The ecosystem of Muskegon is changing towards innovative food solutions and infrastructure because of our unique county infrastructure, capacity in the region and partnerships throughout the state," said Morgan Carroll, Director of Business Development for GMED. "We continue to promote and target food processing by providing solutions and pathways forward to support the food industry."
Seneca County, New York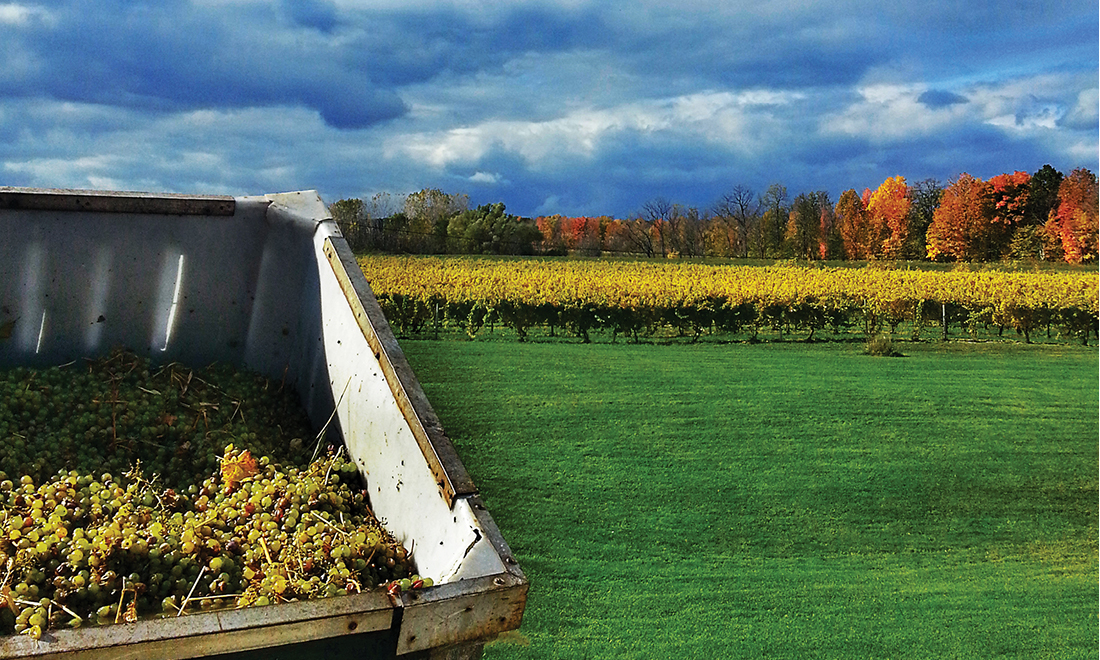 Situated in the Finger Lakes Region between Cayuga and Seneca Lakes and along the New York State Thruway, Seneca County is home to a robust agricultural and food production industry that includes researchers, growers, processors, distributors, suppliers and a growing agri-tourism industry.
The Finger Lakes Region is responsible for nearly a quarter of New York State's agricultural output. It's home to research institutions such as Cornell AgriTech and Cornell Cooperative Extension, manufacturers such as Seneca Dairy Systems and Deep Dairy Products, processors like Keystone Mills and packagers such as Waterloo Container. The county's producers include several wineries.
The region offers programs and incentives to support businesses at every stage of food production, including low-interest financing for early-stage companies, tax incentives for job creation and expansion projects, Empire State Development grants for projects that support the region's Finger Lakes Forward strategy and the Grow-NY food and agriculture business competition for innovative startups.
Recent projects include Seneca Dairy Systems' construction of a steel galvanizing facility to support the dairy industry. Keystone Mills is undergoing a $19.5 million expansion of its organic grain mill in Romulus. Finger Lakes Agronomics received tax incentives to construct its fertilizer and seed distribution facility at the IDA-owned Deer Haven Industrial Park. Waterloo Container, a packaging provider specializing in glass bottles, received low-interest financing and tax incentives to help with the addition of a new bottling line.
"Seneca County and the Finger Lakes Region is poised to support New York's growing food production and agriculture industry," said Sarah Davis, Executive Director of the Seneca County IDA. "We've seen tremendous growth in the industry over the past three years and are continuing to make strategic investments to maintain that progress."  T&ID