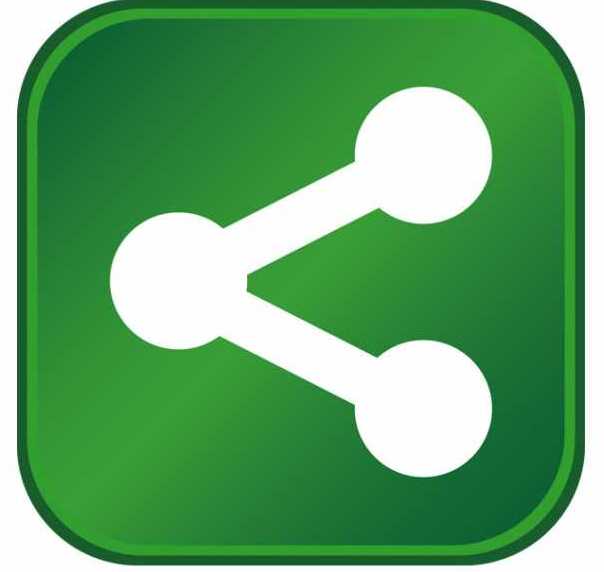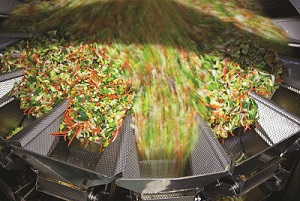 Food manufacturing is filled with sensitivities—food safety standards, an increasingly stringent regulatory environment, evolving consumer tastes, commodity price swings, and speed to market demands, to name a few.  In an ever-changing industry, food companies constantly juggle cost control versus the technology, standards, and innovation required to command the trust of the consumer.  A food company's real estate and site selection decisions can dramatically impact a wide array of operational and cost-related variables, well beyond initial real estate costs.  
The site selection process, for a food manufacturer, plays a critical role in setting into motion a company's long-term success and profitability.  As real estate professionals, dedicated to serving the industrial food sector, we work with food companies throughout their full business life cycles.  Whether a company is in its infancy, growth, or even decline, its evolution and planning process must contemplate all factors that real estate decisions impact.  Though real estate itself is a relatively small piece of the business equation, it can have a tremendous impact on the cost to produce and deliver product to market. 
Whether contemplating new construction or utilization of a second generation food facility, it is crucial to analyze the numerous impacts a location decision will have on the company's business.  Neither construction cost, purchase price, lease rate, nor the lure of a highly improved, usable building should singlehandedly lead the decision process or overshadow other business concerns.  Sometimes an existing food plant can align quite effectively with a company's operations and growth trajectory.  Our job in the site selection process is often to work backwards from the real estate to understand how the decision will impact the future of the business.  Alternatively, in a more traditional site selection process, we may begin by understanding and evaluating a company's business needs and determining the most complementary geographies to the objectives.  Whether working "backwards" or "forwards," it is imperative to anticipate the long-term impact of a food plant location decision.  Food manufacturing operations require high levels of infrastructure and improvements and are hardly mobile.  An ill-conceived decision can be costly.
In working with food companies in decline, our team sees where and why operations have fallen short of business objectives.  Reasons range from supply chain redundancies, contraction of product/sector demand, inadequate labor, unavailable raw goods resources, to recalls.  Issues such as droughts and herd depletion can also destroy the viability of an operation for a specific food use.  As we evaluate reuse of a shuttered food facility, we examine compatible food uses, understanding that the demands of each food operation are unique.  What is inadequate, redundant, or even obsolete for one food manufacturer may work well for the demands of another operation, depending on variables such as product type, available resources, temperature requirements, head count, facility certifications, and location within the company's greater operating network.  For example, a facility may fail to offer enough water or waste water capacity for one operation but may be more than suitable for another food manufacturing use that requires less water for production. 
For food companies in the growth and maturity phase, the site selection process has the potential to be long, complex, and capital intensive.  For large companies, the full process is usually scalable.  For smaller companies, however, the feasibility and reality of undergoing an all-encompassing site selection process can vary, based on company size and requirements.
Size, scale, and capital allow large-cap food companies to be more strategic in their long-term growth plans.  For companies of this size, it is common to plan a project several years in advance of occupancy, in anticipation of future growth.  The process begins as a food business plans operational shifts to be closer to end users, enhance access to suppliers, expand market share, or perhaps expand product offerings.  Depending on the sophistication of the internal business units and external resources employed, the process can be complex but coordinated. 
The real estate process begins long before the real estate.  In an efficient scenario, we are engaged early and work from project inception with our supply chain, labor, incentives, and project management experts to define objectives that span numerous company dimensions. 
When executed properly, supply chain is the leading factor.  Logistics studies and analysis serve as the preliminary process framework to define the target geographic region.  In doing so, we minimize transportation costs and routing redundancies, while maximizing proximity to growers and raw goods, improve speed to market of perishables, and optimize weather and topography concerns.
Concurrently, our labor experts narrow the geographic focus by analyzing factors such as cost, availability, scalability, projected wage growth, and attrition rates to forecast a food company's operational viability in target communities. Considerations such as competing industries and wages, existing skillsets, as well as a community's ability to grow with the company are imperative to success. 
Working hand-in-hand with the labor team, our economic incentives consultants analyze incentive offerings on a local, county, and state level.  As the findings of the three areas of study converge, only then does physical real estate come to the forefront.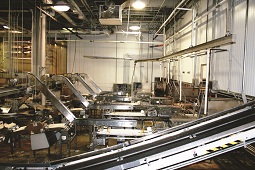 When a company analyzes the aforementioned factors with ample time and is seeking a "state-of-the art" operation, new construction is often the solution.  Industry leading food manufacturing plants of size are considered "unicorns," as they rarely come available.  Assuming one cannot be located in the right geography at the right time, the focus shifts to land site evaluation, acquisition, and construction.  We work in conjunction with our project management team beginning in the site evaluation process to analyze factors such as utility infrastructure (and required upgrades).  The project managers evaluate contractors, architects, and design-build engineers and run a coordinated process aimed at cost control, risk mitigation, and quality preservation.  Simultaneously, the negotiation process continues with economic development.  As the project scope becomes clearly defined, we seek above statutory incentives, which may include rebates, cash grants, job training, impact fee assistance, infrastructure and utility improvements, as well as assistance in structuring competitive supplier contracts.  
For smaller food companies, the real estate process often is less formulaic.  Rather than adding or relocating one of many dots on the supply chain map, as in the case of a large food company, the magnitude of new real estate projects can be great.  A small or mid-cap company can sometimes double or even triple market share as the result of a new project.  These projects are high-risk, high-reward. 
Despite the criticality of these decisions, high growth food companies that are transitioning from local to regional, or regional to national players often find themselves building processes and structure midstream.  The companies may begin discussion of important issues late in the process.  Timeline can usurp the process as they scramble to achieve the scale required by new customers and contracts.  Unlike a large-cap company's chronological process, the site selection playbook is written by smaller food companies while the process is underway.  Sometimes important concerns regarding long-term viability surface even after a plant has been completed. 
Typically project lead times for small and mid-cap companies are six to twelve months, to no fault of the food company.  A new, mega-customer contract comes to fruition, and the time bomb begins ticking.  Other project accelerators may include dramatic shifts in the market or private equity-backed growth initiatives.  In these cases, we begin by defining a realistic project scope, which usually precludes new construction due to time constraints.  Total project time for site selection, incentives, due diligence, permitting and infrastructure enhancement, design, construction, and equipment installation can be unrealistic or require too many compromises for on-time delivery.
As food companies begin to examine the market for "second generation" food plants, they can make the mistake of letting the real estate drive the business decision.  Companies tend to forego deeper location analysis, settling for regional geography deemed suitable.  At this juncture, a food company may find a "horse," mistaking it for a "unicorn."  The cost of new construction is multiples of the cost to acquire a second generation food plant.  The cost of the second generation facility increases when contemplating required upgrades and modifications, but it is still usually much less expensive than the new construction alternative when the facility has a compatible former use and layout.  Nevertheless, the relative ease and cost savings from acquiring a second generation food plant must be examined under the lens of supply chain and labor, both of which significantly outweigh real estate costs.  At this point, the company must "work backwards" to ensure that the location is not a short-term win and a long-term disaster. 
The real estate process for a food company of any size is not one size fits all.  While smaller companies cannot typically afford the luxury of new construction, they can still be strategic with their processes as they compare second generation food plants to the alternative of retrofitting generic industrial buildings.  An existing food facility's high level of improvements, including the refrigeration system, utility infrastructure, process-specific configuration, and existing processing equipment, can provide substantial incentive for a company to avoid major capital outlay and achieve speed to market.  If the geography is suitable but not optimal, economic incentives can sweeten the deal.  Alternatively, a great location paired with an aggressive economic development community can provide a compelling retrofit opportunity.
As consumers and customers continue to demand increasing levels of excellence and sophistication of their suppliers, food manufacturers must also evolve their site selection processes in order to stay competitive in an environment where the label "state-of-the-art" expires quickly.  No longer is a regimented, strategic site selection process unique to food industry household names.  Small and mid-cap companies are increasingly analyzing the greater business impacts of their real estate decisions.  By studying location impacts alongside analysis of existing food grade improvements, a food company of any size can position its new plant competitively. 
About the Author