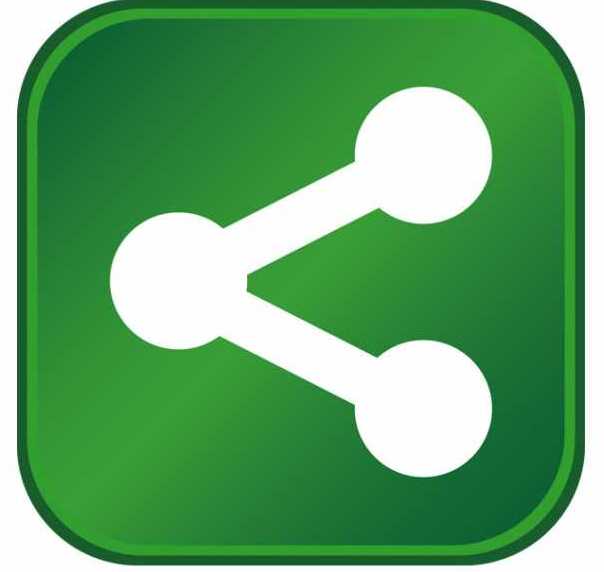 American Stave Co. LLC, a division of Independent Stave Co. LLC, will add a second Kentucky mill with the construction of a facility in Benton to produce barrel staves for the bourbon and whiskey industries, Governor Matt Bevin announced.
The $12 million project will create more than 40 full-time positions and provide the company with additional production capacity and flexibility.
"After opening its first Kentucky mill just last year, American Stave Company's decision to locate a second one so quickly speaks to both the global demand for bourbon and the company's ability to turn market knowledge into action," Gov. Bevin said. "American Stave's Morehead Wood Products operation quickly found success, and I expect much of the same for the new Marshall County facility. As a signature industry, Kentucky embraces with open arms any business looking to build on the growing momentum of the bourbon industry."
American Stave purchased 48 acres in Marshall County for a state-of-the-art stave mill between 20,000 and 40,000 square feet. Company executives expect to begin site work this spring and construction this fall, with the facility opening by July 2017. The Morehead Wood Products mill in Rowan County opened in September. Since then, it added a second shift, increasing employment to 71. A third shift under consideration would add another 30 jobs.
The Morehead mill supplies – as will the new Marshall County mill – the company's cooperages in Lebanon, Ky. and Missouri. The new stave mill will increase the number of barrels the cooperages craft each year. The company's previous sourcing of white oak logs from Marshall County factored into its decision to select the site.
"Our strategic plan has been simple – continue investing to best support our customers and the growth in the wine and spirits industry," said Brad Boswell, American Stave president and fourth-generation cooper.
"This new stave mill will be an important addition, allowing us to further augment our supply of high-quality American white oak. As we continue building for today and tomorrow, we are honoring our heritage, and most importantly, our customers. Our company has been supplying the wine and spirits industry since our inception in 1912, first as a domestic supplier of staves, and today as a cooperage company crafting a wide range of barrels and oak products. We remain committed to any investments that benefit our customers and support the industry as a whole."
American Stave, based in Lebanon, Mo., is a subsidiary and primary domestic producer for the family-owned Independent Stave Co., which T.W. Boswell founded in 1912. For its first 40 years, Independent Stave supplied white oak heading and staves to cooperages before expanding into the bourbon barrel industry.
The company owns six stave mills in total – one in northeastern France – and five American Stave mills that include the Morehead facility, two in Missouri, one in Indiana and one in Ohio. The mills supply about 20 countries across the globe. The company purchased the Kentucky cooperage in 1983, which currently employs 400 people.
Sen. Danny Carroll, of Paducah, pointed to the impact American Stave's arrival will make on residents in the area.
"This move by a national business into west Kentucky will further energize and provide jobs in a specialized industry for hard-working west Kentuckians," Sen. Carroll said. "I welcome the news and thank American Stave Co. for its investment in our state and in Marshall County."
Rep. Will Coursey, of Symsonia, said the company and western Kentucky make a great match.
"American Stave Co., with an already significant presence in Kentucky's manufacturing sector, is a welcome addition in western Kentucky," he said. "We've clearly proven we have the infrastructure, workforce and raw materials to make this new location a success and I thank the company for its choice."
Benton Mayor Rita Dotson applauded the boost in local employment American Stave will provide.
"I am pleased to welcome American Stave Co. into our community. They will be providing approximately 45 jobs to employees earning on average $36,000 per year. Those employees and their families will contribute to the local economy and we look forward to American Stave Co. being a part of our growing community," Dotson said.
Marshall County Judge-Executive Kevin Neal said American Stave will make a great addition to the community.
"We are excited to welcome American Stave Co. to Marshall County, Kentucky. The proposed project will bring much needed jobs and opportunity to our community. We are confident that American Stave Co. will find themselves at home and proud to be a part of our local economy," Neal said.
To encourage the investment and job growth in the community, the Kentucky Economic Development Finance Authority (KEDFA) preliminarily approved American Stave for tax incentives up to $750,000 through the Kentucky Business Investment program. The performance-based incentive allows a company to keep a portion of its investment over the agreement term through corporate income tax credits and wage assessments by meeting job and investment targets. 
Additionally, KEDFA approved American Stave for up to $200,000 in tax incentives through the Kentucky Enterprise Initiative Act (KEIA). KEIA allows approved companies to recoup Kentucky sales and use tax on construction costs, building fixtures, equipment used in research and development and electronic processing.
American Stave can also receive resources from the Kentucky Skills Network. Through the Kentucky Skills Network, companies are eligible to receive no-cost recruitment and job placement services, reduced-cost customized training and job training incentives. Last year, the Kentucky Skills Network trained more than 84,000 employees from more than 5,600 Kentucky companies.
For more information on American Stave Company, visit www.AmericanStaveCompany.com.
A detailed community profile for Marshall County can be viewed here.
Information on Kentucky's economic development efforts and programs is available at www.ThinkKentucky.com. Fans of the Cabinet for Economic Development can also join the discussion on Facebook or follow on Twitter. Watch the Cabinet's "This is My Kentucky" video on YouTube.