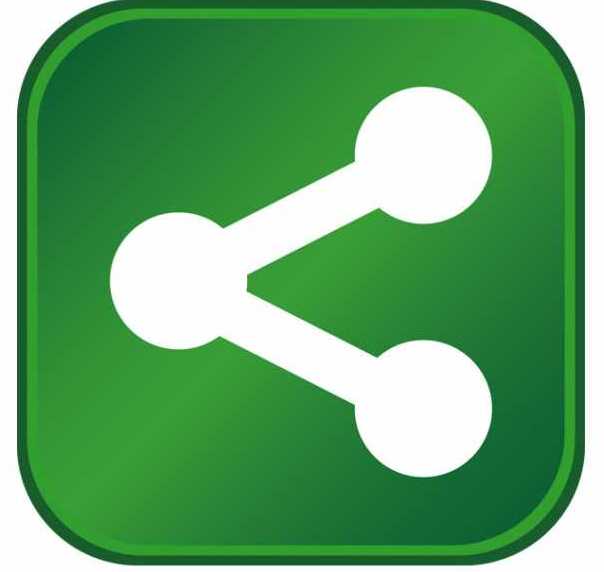 Gov. Matt Bevin congratulated Brown-Forman Corp. as company leaders opened the Old Forester Distillery, a $45 million, 29-job bourbon production center and visitor attraction re-establishing the brand's historic home on Louisville's Whiskey Row.
"Old Forester is an iconic brand within the bourbon industry, and it truly feels like this distillery is returning to its rightful home," Gov. Bevin said. "I commend Brown-Forman and officials from both the city and state for working to make this project a reality. Despite a number of obstacles in completing the project – most notably the Whiskey Row fire of July 2015 – the company was able to deliver on this beautiful new distillery and the 29 jobs associated with the project. We appreciate the company's commitment, and are delighted to welcome Old Forester back to Whiskey Row!"
The project encompasses two historic buildings in Louisville – 117 and 119 W. Main St. – which combine for approximately 70,000 square feet of space that encompasses distilling, barrel making, aging and bottling operations. Brown-Forman's investment covered extensive renovations and the purchase of new equipment.
The facility can distill 100,000 proof gallons annually, supplementing production capabilities at the Brown-Forman distillery at 2921 Dixie Highway in Louisville. The Old Forester Distillery offers tours and features a tasting room, exhibits, bourbon-making demonstrations and event spaces.
"As Brown Forman's founding brand, Old Forester has stood the most difficult test of all...the test of time," said Paul Varga, Brown-Forman CEO. "We are thrilled to open our doors today on Louisville's historic Whiskey Row, inviting the world to a unique experience in urban distilling, brand and company history and bourbon hospitality."
In 1870, George Garvin Brown founded Brown-Forman in Louisville – where the company remains headquartered today. Brown set up shop on Main Street, dubbed Whiskey Row, and began sealing bourbon in glass bottles, an innovation for the industry, which commonly sold bourbon by the barrel. The current building at 119 W. Main St. served as Old Forester's home 1882-1919.
In addition to Old Forester, Brown-Forman produces numerous widely recognized brands, including Woodford Reserve, Jack Daniel's, Finlandia, Chambord, Don Eduardo, Early Times and Korbel. Brown-Forman employs nearly 1,200 people in at four operations in Kentucky. Worldwide, it employs more than 4,800 people and sells its brands in more than 170 countries.
Sen. Gerald Neal, of Louisville, said the project reflects positively on the region's dedicated workforce.
"We are very pleased to see the completion of Old Forester Distillery here in Louisville," Sen. Neal said. "The creation of these positions once again exhibits the confidence Brown-Forman has in our well-equipped workforce. We look forward to the success of Old Forester."
Rep. Darryl Owens, of Louisville, said the distillery is returning to its rightful home.
"It just feels right to have Old Forester Distillery back on Whiskey Row," Rep. Owens said. "I'm proud to welcome the return of an old friend and certainly want to thank Brown-Forman for making this possible and adding these jobs. Today's announcement further solidifies Louisville's leading role in the bourbon industry."
Louisville Mayor Greg Fischer said today was the perfect time for this announcement.
"In Louisville, bourbon is more than just our signature drink, it's a critical part of our history, unique culture and our growing economy," Mayor Fischer said. "Old Forester was first bottled in Louisville, and has used innovation to grow its brand and open the Old Forester Distillery on none other than National Bourbon Day, bringing new jobs and investment back to its roots. Our city applauds Brown-Forman and Old Forester for their resilience in restoring historic Whiskey Row, and distilling a product that will continue to be enjoyed by generations to come."
To encourage the investment and job growth in the community, the Kentucky Economic Development Finance Authority (KEDFA) in September 2014 preliminarily approved the company for tax incentives up to $900,000 through the Kentucky Business Investment program. The performance-based incentive allows a company to keep a portion of its investment over the agreement term through corporate income tax credits and wage assessments by meeting job and investment targets. 
Additionally, KEDFA approved Brown-Forman for up to $410,000 in tax incentives through the Kentucky Enterprise Initiative Act (KEIA). KEIA allows approved companies to recoup Kentucky sales and use tax on construction costs, building fixtures, equipment used in research and development and electronic processing.
Brown-Forman also can receive resources from the Kentucky Skills Network. Through the Kentucky Skills Network, companies can receive no-cost recruitment and job placement services, reduced-cost customized training and job training incentives. In fiscal 2017, the Kentucky Skills Network provided training for more than 120,000 Kentuckians and 5,700 companies from a variety of industry sectors.
For more information on Old Forester, visit www.OldForester.com. Learn more about Brown-Forman at www.Brown-Forman.com.
A detailed community profile for Jefferson County can be viewed here.
Information on Kentucky's economic development efforts and programs is available at www.ThinkKentucky.com. Fans of the Cabinet for Economic Development can also join the discussion on Facebook at www.Facebook.com/ThinkKentucky or follow on Twitter at www.Twitter.com/ThinkKentucky. Watch the Cabinet's "This is My Kentucky" video on YouTube.
The Kentucky Cabinet for Economic Development is the primary state agency responsible for encouraging new jobs and investment in the state. New capital investment announced in Kentucky in 2017 totaled a state record $9.2 billion, spurring more than 17,200 projected new jobs. Information on available industrial properties, workforce development assistance, incentive programs, community profiles, small business development and other economic development resources is available at www.ThinkKentucky.com.