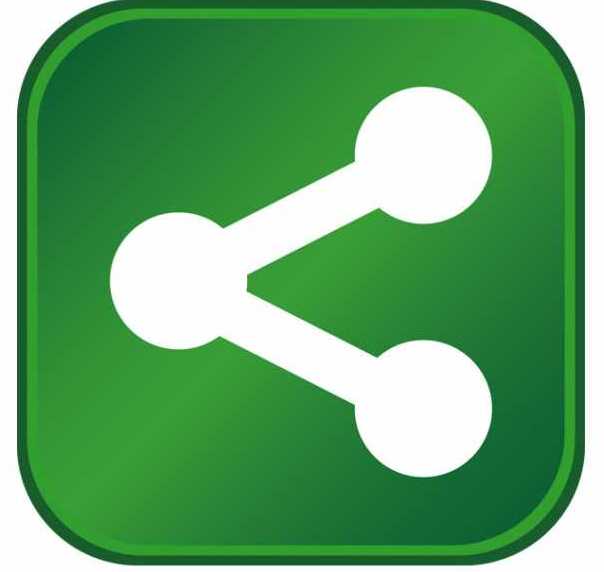 British nutrition supplement maker Cend LLC plans to open a production facility in Bullitt County bringing up to 350 jobs and an investment of $17 million, Governor Matt Bevin announced.
"We welcome this fast growing, global company to the community and region. International companies such as Cend provide economic activity vital to Kentucky's growth," said Gov. Bevin. "Our state, in turn, offers international firms the geographic location, work force and logistical resources necessary for long term success. We intend to ensure that, in the years ahead, Kentucky becomes synonymous with being business friendly. We will spread the message that we are serious about attracting global companies, and we will prove that with the tax and legislative policies that we put forward in the months and years ahead."
The company plans to locate in a 210,000 square-foot facility in Shepherdsville, which will include offices and manufacturing space. Construction is underway and Cend executives plan to open the facility in April. As part of online retailer The Hut Group, which is based in Northwich, United Kingdom, Cend specializes in Sports Nutrition supplements and a vast range of high protein foods, snacks, drinks and an expansive clothing range used by sports enthusiasts, endurance athletes and bodybuilders.
"We are excited to announce our agreement with the Kentucky Cabinet for Economic Development and that our new production facility will be based in the state of Kentucky, USA. This will be bringing world-class sports nutrition manufacturing to the area and will mean creation of up to 350 new jobs, something Myprotein (Cend LLC) are very proud to be part of," said Myprotein Chief Executive Officer Andy Duckworth.
Cend joins nearly 450 internationally owned companies with locations in Kentucky, a contingent employing almost 90,000 people across multiple industries. This year, international companies announced nearly 90 new or expansion projects in Kentucky, representing a $1.57 billion projected investment.
Cend's presence also adds to the state's fast-growing food and beverage industry, which has seen more than 40 new or expanding location announcements this year and a total projected investment of nearly $260 million. The industry employs more than 45,000 people in the Commonwealth.
Cend, founded in 2004, produces the Myprotein brand that sells both in the U.K. and internationally. Myprotein is now Europe's largest sports nutrition brand with sales of $250 million in 2015. Parent company The Hut Group, a multi-website online retailer of health, beauty, fashion and entertainment products, placed first in both 2014 and 2015 Profit Track 100, an annual ranking of three-year average profit growth published by the Sunday Times. The Hut Group will see sales rise by 35 percent to $480 million in 2015.
Sen. Dan "Malano" Seum, of Fairdale, said he and his constituents are happy to welcome Cend to Bullitt County.
"This $17.2 million investment in a new production facility will provide some wonderful new opportunities for members of the community in the form of 350 new jobs that the company aims to create. We are extremely grateful to all who worked hard in making this investment a reality," he said.
Rep. Linda Belcher, of Shepherdsville, said she is proud to welcome Cend to the city.
"I really appreciate its decision to invest so much in our community and create these much-needed jobs," she said "I have enjoyed working closely with our state and local leaders to make announcements like this possible. This is a great day for us."
"Bullitt County has positioned itself over the last few years as an outstanding place to do business in Kentucky thanks to the hard work of many people," said Rep. Russell Webber, of Shepherdsville. "I'm pleased to welcome Cend LLC to our community, and I expect there will be more jobs announcements like this under Governor Bevin."
Bullitt County Judge Executive Melanie Roberts welcomed the company as well.
"Their investment continues to show our county's commitment to providing jobs for our residents. Bullitt County is attractive to both national and international companies because of our location and our business-friendly atmosphere," she said.
Shepherdsville Mayor Scott Ellis noted several factors helping to attract companies like Cend.
"The ongoing growth of the community, the strong work ethic and the location are all good reasons that Shepherdsville is being looked upon by companies looking for a place to call home," Ellis said.
John R. Snider, executive director of the Bullitt County Economic Development Authority, said Cend's manufacturing and logistic components will find a welcome home in Bullitt County. 
"This county prides itself in providing an environment for businesses to grow and prosper. We believe the market Cend has found in Europe can be duplicated in the United States," Snider said.
To encourage Cend's investment and job growth in Bullitt County, the Kentucky Economic Development Finance Authority preliminarily approved the company for tax incentives up to $2.6 million through the Kentucky Business Investment program. The performance-based incentive allows a company to keep a portion of its investment over the agreement term through corporate income tax credits and wage assessments by meeting job and investment targets. 
In addition, Cend is eligible to receive resources from the Kentucky Skills Network. Through the Kentucky Skills Network, companies are eligible to receive no-cost recruitment and job placement services, reduced-cost customized training and job training incentives. The Kentucky Skills Network trained more than 84,000 employees from more than 5,600 Kentucky companies in 2014.
For more information on Cend's parent company, The Hut Group, visit www.thehutgroup.com.
A detailed community profile for Bullitt County can be viewed here.
Information on Kentucky's economic development efforts and programs is available at www.ThinkKentucky.com. Fans of the Cabinet for Economic Development can also join the discussion on Facebook or follow on Twitter. Watch the Cabinet's "This is My Kentucky" video on YouTube.