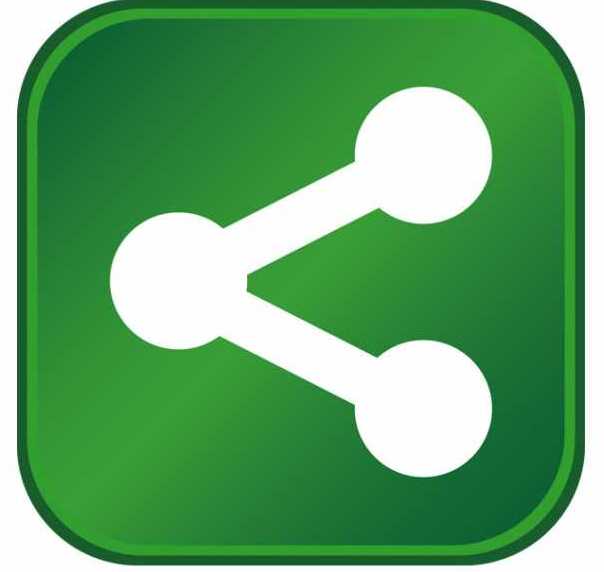 Governor Steve Beshear joined company officials and local leaders to break ground on the Buffalo Trace Distillery expansion in Frankfort.
Buffalo Trace is one of three upcoming expansions parent company Sazerac is celebrating. Projects are also in the works at the Glenmore Distillery in Owensboro and the Barton 1792 Distillery in Bardstown. Sazerac plans to invest more than $70 million in the three distilleries and create 110 new jobs.
"With more aging barrels of bourbon in Kentucky than people, bourbon remains a signature industry in Kentucky," said Gov. Beshear. "To see three iconic distilleries expand their operations shows that the world's taste for bourbon is soaring. Sazerac's investment will continue to grow this legacy."
Sazerac is the largest bottler of distilled spirits in the Commonwealth and employs 1,300 people statewide. The company is expanding all three distilleries to meet projected growth and demand for bourbon.
"We appreciate the support that the Governor, city and county officials have shown us, and we look forward to continued growth of all our facilities in Kentucky," said Mark Brown, president and CEO of Sazerac.
Buffalo Trace Distillery
At Buffalo Trace, the 228-year-old distillery will invest more than $20 million to add a new 83,000-square-foot warehouse center in Frankfort. The new portion of the warehouse will be connected to the existing distribution center and will have a state-of-the-art Automated Storage and Retrieval System (AS/RS). Buffalo Trace plans to add 40 new full-time jobs over the next two to three years.
The company is investing additional funds in the project to ensure that the new building maintains the distillery's current look and feel from an architectural standpoint, thereby enhancing its status as a National Historic Landmark.
"I am excited that Buffalo Trace is again expanding its facilities," said Sen. Julian Carroll, of Frankfort. "This investment means additional job opportunities and a boost to the economy in Franklin County and the Commonwealth. It is also a tribute to our dedicated and skilled workforce. I am pleased that this expansion will retain the historic significance of the distillery. Buffalo Trace continues to be a good corporate partner, and I look forward to the industry's success well into the future."
"I'm certainly happy to see Buffalo Trace invest further in its irreplaceable facility and that it is looking to hire even more people as a result," said Rep. Derrick Graham, of Frankfort. "I want to thank the company for undertaking this expansion, and I'm proud that our local and state officials worked with Buffalo Trace officials to help make this possible."
"I enthusiastically congratulate Buffalo Trace on the approval of tax incentives, which will lead to an expansion to serve the many visitors who travel to our community and visit this nationally-recognized historic facility," said Franklin County Judge-Executive Ted Collins. "We celebrate them as a great community business partner and wish them continued success."
Learn more about Buffalo Trace here.
Glenmore Distillery
Sazerac will invest approximately $45 million to add a new 223,000-square-foot distribution center at the Glenmore Distillery in Owensboro. The company also will purchase additional equipment, including an AS/RS, and make improvements to existing barrel warehouses over the next two years. The distillery expects to create 20 new full-time jobs.
"We work hard to make sure that when a company is ready to make an investment, Kentucky is the best place in America to do so," said Rep. Jim Glenn, of Owensboro. "I'm happy to see that hard work turn into good-paying jobs right here in our community."
"As Kentucky's bourbon industry continues to grow, it's important for our community to have great companies like Sazerac participating in that growth," said Sen. Joe Bowen, of Owensboro. "Sazerac's investment is so important to our local economy and is evidence of their confidence in Owensboro, our dependable workforce and local leadership." 
"When a respected corporate citizen like Sazerac chooses to expand its operation right here in Owensboro, it says a lot about the hard working families of our community and about what the Glenmore Distillery means to our area," said Rep. Tommy Thompson, of Owensboro. "This is an exciting investment in our community and one that I'm sure will be mutually beneficial long into the future."
"Our community is fortunate that Sazerac has chosen the Glenmore facility to expand with an automated storage and retrieval system," said Owensboro Mayor Ron Payne "The investment that this facility will bring to our community is significant. We take pride in knowing that this facility has been in our community for such a long time and that it continues to be a viable part of it."
"The Glenmore facility has had a place in this community's history for more than 125 years," said Daviess County Judge-Executive Al Mattingly. "The investment of $40 million and the creation of 20 jobs is an exciting occurrence as we start our bicentennial. We want to thank Sazerac for their continued faith in our people and our community."
Learn more about the Glenmore Distillery here.
Barton 1792 Distillery
At the Barton 1792 Distillery, Sazerac plans to invest approximately $5 million to purchase equipment to increase production capacity. The 182-acre distillery also expects to add 50 new full-time jobs over the next two to three years.
"As the bourbon industry continues to grow, it's great to hear that one of our own distilleries, Barton 1792, has chosen to increase production capacity and create more jobs," said Sen. Jimmy Higdon, of Lebanon. "Bardstown has the best to offer in both our location and our workforce. I appreciate the confidence the distillery has placed in our community."
"This most recent expansion at the Barton 1792 Distillery is great news for Bardstown and the more than 200 people who work there," said Bardstown Mayor Bill Sheckles.  "We thank the company leaders for their continued investment in Bardstown and Nelson County, and look forward to a long and prosperous relationship."
"Sazerac's purchase of Barton's 1792 Distillery a few years ago has been the best economic news this county could ask for," said Nelson County Judge-Executive Dean Watts. "We thank Mark Brown and the team involved in their investment in Nelson County."
Learn more about Barton 1792 here.
State Support
To encourage the investment and job growth at all three Sazerac sites, the Kentucky Economic Development Finance Authority (KEDFA) has given preliminary approval for tax incentives of up to $7.4 million through the Kentucky Business Investment Program. The performance-based incentive allows a company to keep a portion of its investment over the term of the agreement through corporate income tax credits and wage assessments by meeting job and investment targets.
Bourbon distilling contributes nearly $2 billion in gross state product each year, and has more than doubled its importance to the state's overall economic activity in the past 13 years. Kentucky exported $383 million of its distilled spirits in 2013, a full 21 percent of the U.S. total.
For more information on Sazerac, visit www.sazerac.com
Information on Kentucky's economic development efforts and programs is available at www.ThinkKentucky.com. Fans of the Cabinet for Economic Development can also join the discussion on Facebook or follow on Twitter. Watch the Cabinet's "This is My Kentucky" video on YouTube.
A detailed community profile for Frankfort (Franklin County) can be viewed here. A detailed community profile for Owensboro (Daviess County) can be viewed here. A detailed community profile for Bardstown (Nelson County) can be viewed here.